Have you ever eaten a peanut butter cup or two or three and wished you had more? If so please get your kitchen ready cause this recipe is for you. There are two times a year that I find myself eating all the peanut butter and chocolate candies I can get my hands on. One is halloween and the other now. My struggle with candy though is I never feel satisfied from it, and eventually find myself wanting a dessert that will fulfill all my peanut butter chocolate fantasies. Well, here's that dessert! Sweet and salty peanut butter bars topped with salted pretzels. The amount of joy it brings to my heart to know there's a whole container of these waiting for me in the fridge right now is unlike any other. I use salted butter here and less sugar than the average bar so the risk of overwhelming sweetness is very low. Throw in the addition of the crunchy bites of pretzel and you've got the reason these are an instant favorite everywhere I take them. One minute I've set down a full tray of bars and the next there's nothing but chocolate smudges on the dish and people licking their fingers looking very satisfied.
I'll also fill you in on a little secret: these taste best when eaten upside down. Something about the sequence of tastes being pretzel then chocolate with a peanut butter finale really amplifies the experience. You've gotta try it. I also find that while I love the presentation of using whole pretzels to top the bars, scattering lightly crushed pretzel pieces over the top is very much where it's at. If pretzels aren't your thing you can easily go with flaked sea salt or just eat them plain. They can also easily be made vegan by subbing vegan butter or coconut oil, and ensuring the chocolate and graham crackers used are vegan.
As for the peanut butter, you wanna go with the ultra smooth, thick, creamy store brand kind the likes of Jif/Skippy/Peter Pan. Natural peanut butters that are a thinner consistency and have to be stirred just don't hold up well here.
This recipe is perfect for this time of year when summer is approaching (at least it is where I live in the US!) and a decadent treat is in order but the rising temperatures might already have you pushing the breaks on using the oven. These come together right on the counter top, go in the fridge for a chill and end up perfect little squares of delight, meaning you can whip them up whenever the mood strikes. Plus I'm sure it goes without saying that most children LOVE these and the ease of the recipe means this is a great one to enlist their help with if you're a baker with little ones. Whoever you make them with or for, it'll be all smiles from the first bite.
---
Ingredients
1 stick (1/2 cup/113g) salted butter, melted
1 cup (100g) graham cracker crumbs
1 cup powdered sugar (120g)
1 cup + 2 tablespoons (280g) creamy peanut butter
1 cup semi sweet chocolate chips
1 cup salted pretzels
1. Lightly butter the sides of an 8×8 (for higher peanut butter to chocolate ratio) or 9×9 (for equal peanut butter to chocolate ratio) baking pan then line with parchment paper or foil and set aside.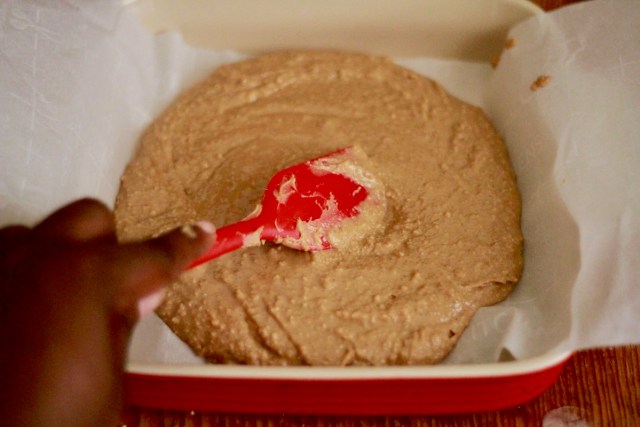 2. Next, combine the melted butter, graham cracker crumbs, powdered sugar, and 1 cup of peanut butter in a large bowl and stir till combined. Pour into the prepared pan and spread into an even layer. I also drop the pan on the counter a couple times and jiggle it. Set aside.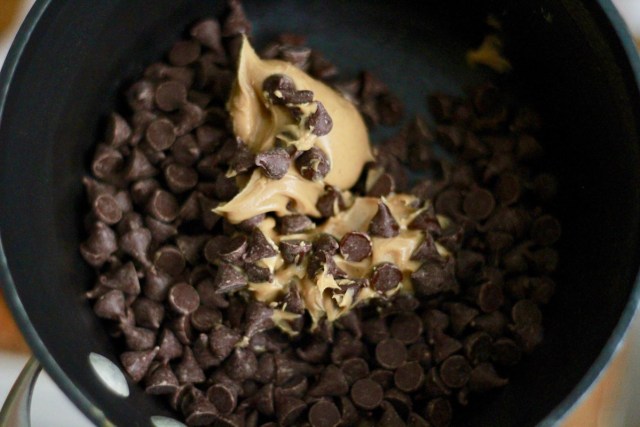 3. Melt the chocolate chips and remaining 2 tablespoons of peanut butter over low heat, stirring continuously to combine.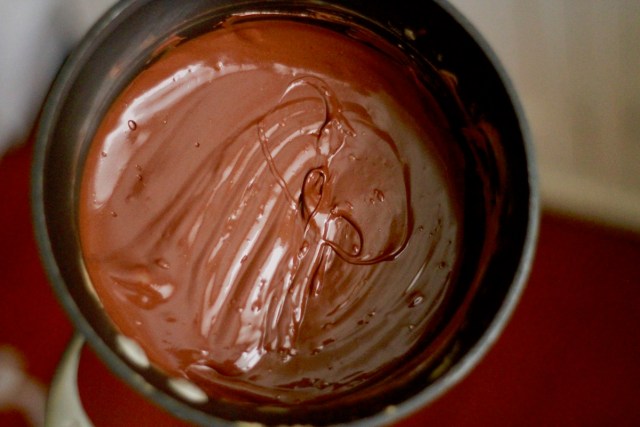 4. It should be smooth glossy and a little thick when done. Remove from heat.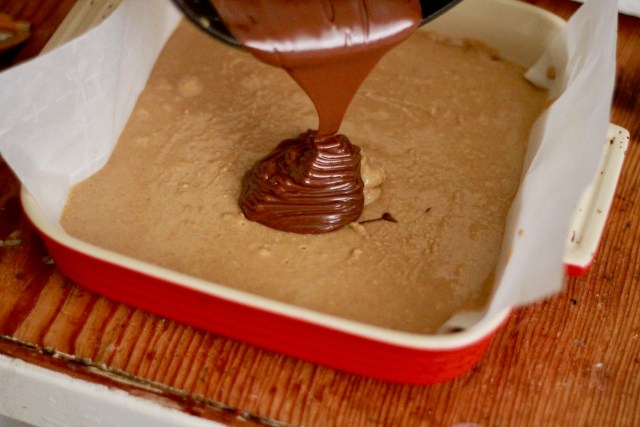 5. Pour the melted chocolate mixture over the layer of peanut butter in your baking pan and spread out (it's easiest with a silicone or offset spatula) as evenly as possible to the edges.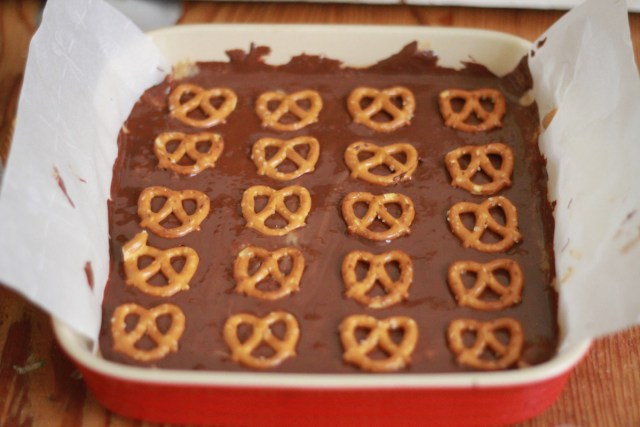 6. Place (or sprinkle!) your pretzels on top of the melted chocolate layers, then place it in the fridge to chill and set for at LEAST an hour, but 3 hours is best.
7. Once they're chilled use a large sharp knife to slice your bars.
8. Or, if they're just for you/your household you can always just throw a knife in the pan and let everyone choose their own adventure.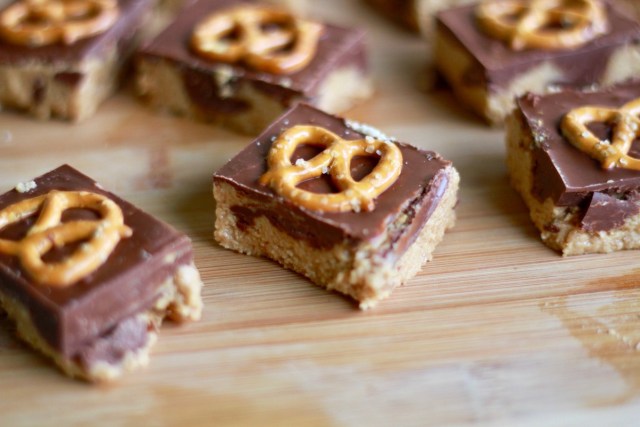 9. You really can't go wrong either way.
10. Happy eating!