It's officially the last week of summer (that happened WAY too fast) and while I'm excited to eat my weight in apple and pumpkin things over the next few months, I'm a little sad to say goodbye to the fresh bright summer flavors. I wanted to end the season with a quintessentially summer recipe, but was having a hard time choosing between two things: a lemon tart, and lavender shortbread cookies. I was housesitting for a friend during August who has an amazing recipe for lavender shortbread cookies. She made them for a choir meeting she hosted at her house a couple years ago and I have been obsessed ever since. They are so light and floral and buttery, and have that perfect level of subdued sweetness that lets you trick yourself into thinking that eating six at a time is no big deal.
I initially had my mind set on making them this week, but while flipping through her recipes to find the cookies I happened upon a recipe for a lemon tart that looked like my culinary soulmate and I was immediately torn. I am an absolute sucker for all things lemon. Plus this recipe is in an old-school french cookbook filled with recipes and pictures that look so delicious it might make you want to lick the pages. I had to make it, but it just didn't feel right to abandon my longtime lavender love because this hot new lemon tart came on the scene so I decided to blend them together, and I have to say it is a kickass partnership. If this tart were a couple it'd be the one that everyone loves to have around because they're funny and sociable and attractive so they're the life of the party but not because they have to be the center of attention, it just happens naturally. Lavender and Lemon are just like that, they just belong together.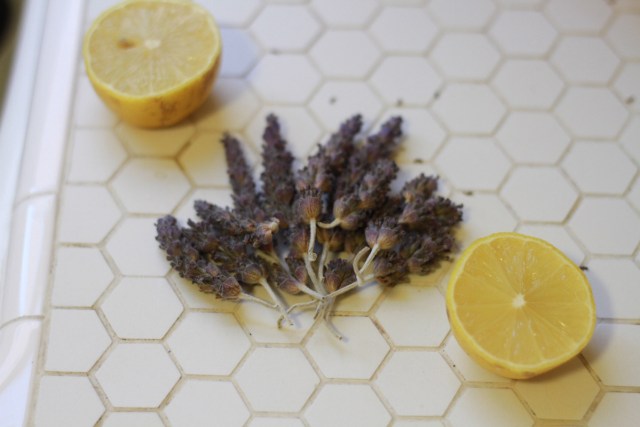 Look how cute they are!
For the crust:
1 1/2 sticks butter (169g)
1 1/2 cups (180g) flour
1/2 cup (63g) powdered sugar
2 Tbs dried lavender flowers
For the Filling:
Zest of 3 lemons
2/3 cup (150ml) lemon juice
1/2 cup (100g) sugar
4 Tbs (60ml) crème fraîche
4 eggs plus 3 egg yolks
1. Preheat the oven to 375 degrees.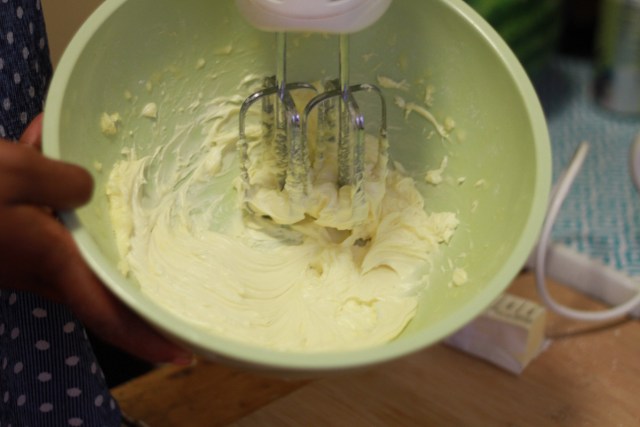 2. Make the crust. In a large bowl beat the butter and powdered sugar together until it looks creamy and fluffy, about 3-5 minutes.
Next add in the lavender and blend until incorporated. I used dried lavender from my front yard cause that's a thing in Los Angeles, but you can usually find lavender in the spice section of most grocery stores!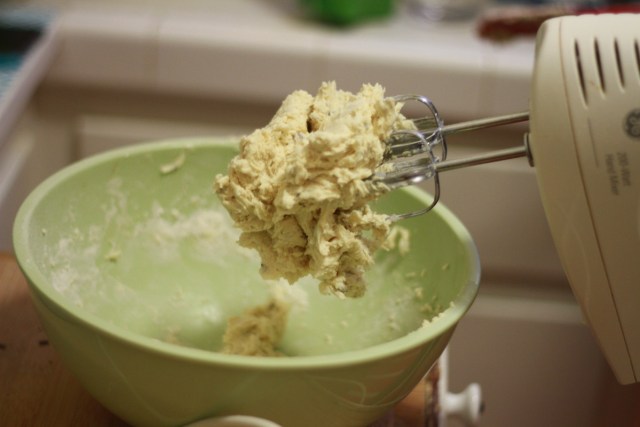 Now add the flour and beat until the dough comes together and starts to cling to the beaters. Once it's ready, form the dough into a ball and chill for 10-15 minutes.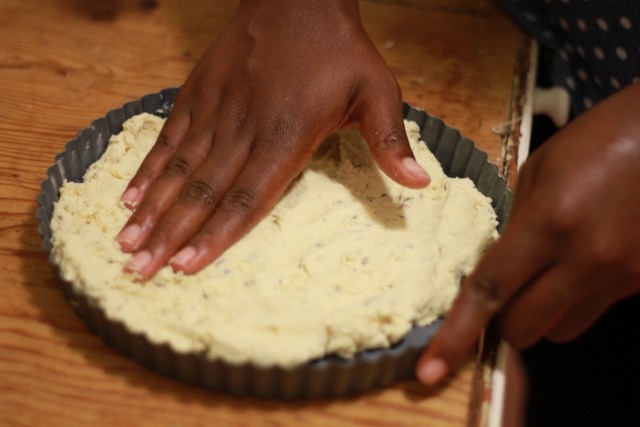 3. Once the dough is chilled, press it into a buttered tart pan (or any 9 inch baking pan).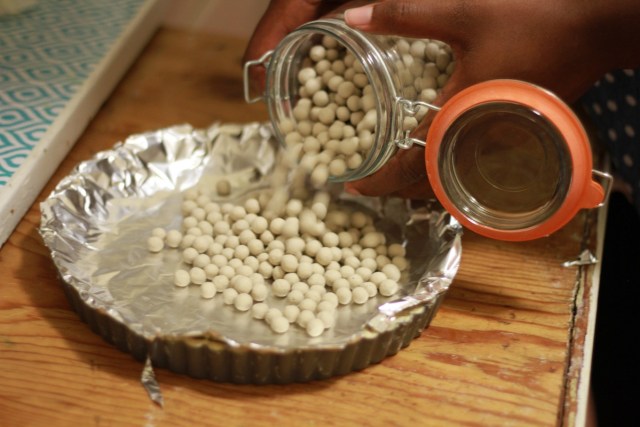 Next poke a bunch of holes in the crust with a fork, then cover it with foil and pour baking weights or dried beans into the pan. Bake for 10-15 minutes, just until the edges begin to harden. When the edges are set remove the weights/beans and foil, and bake for 5 minutes more.
4. In the meantime get started on the filling! Start by adding the lemon zest to the sugar in a large bowl, and rub the zest into the sugar to release and incorporate the oils.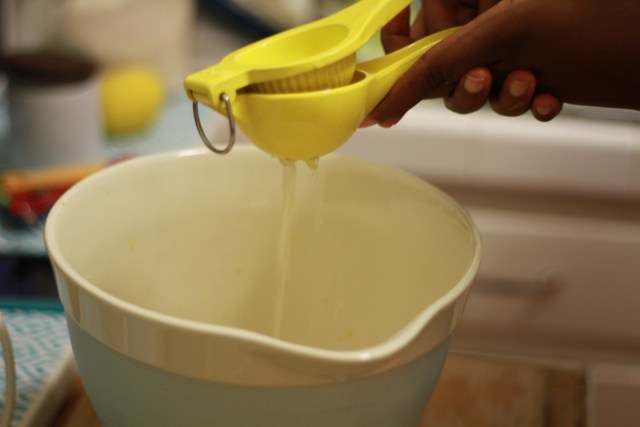 Then add the lemon juice and beat to combine, followed by the crème fraîche. Lastly add the eggs and yolks one at a time, beating the mixture after each addition. Now pour the mixture into your pie crust, and bake for 15-20 minutes. If the edges of your tart start to burn, you can cover them with aluminum foil to prevent them from getting too crispy. If your edges do burn a little you can just be extra gracious with the powdered sugar at the end and no one will have to know.
5. Remove the tart from the oven and let it chill completely before topping. I decided to dust mine with powdered sugar!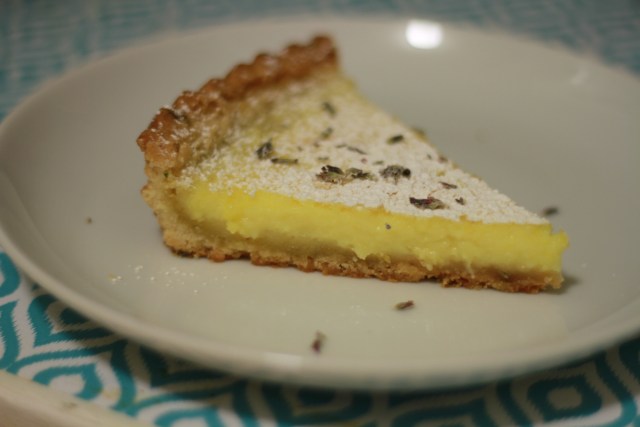 Throw on some extra lavender for garnish, and serve!