I'm back! Did you miss me?
I definitely missed baking for you, so I'm very glad to be here with something unacceptably delicious. Really, you should be upset with me for writing this recipe, because it's gonna knock your warm fuzzy winter socks off. At least, I hope it will. I'm in love with these scones. I tend to have really big cravings for all things cranberry in the winter. Partly because of their traditional place in holiday meals, but also they're so beautiful and vibrant. They make everything look more elegant.
Also, I love love love tart/ tangy/ sour flavors. They way they wake up your senses the moment that acid hits your tongue really does something for me. I love cranberries specifically because they lend themselves to playing well with. They bridge the gap between both sweet and savory, another one of my favorite things. Give me a meal or baked good that blends herby, earthy, smokey, salty flavors with sweet, juicy, bright, syrupy ones and I will be incredibly happy — and (if I'm being honest) probably slightly aroused.
These scones were borne of my love for cranberries and combining flavor profiles and they're everything I've ever wanted in a scone. Sweet, tart, lightly herbed, buttery and indulgent yet refreshing. The cranberries get so juicy while they bake that they literally burst into your mouth (careful of that if you eat a hot one!). Then the juices combine with the silky white chocolate, all enveloped in the delicious vanilla cake kissed with rosemary, orange zest. This is a goddamn party in your mouth. I've made them with twice as much zest and rosemary as this recipe calls for and loved that, too. Still, there's something about the subtlety here and letting the cranberries be the star that just wins. These also smell so good fresh out of the oven that it reminds me of those scenes in cartoons. You know, where characters are pulled seemingly against their will to the kitchen window, where someone has placed a pie to cool, because the scent is so intoxicating it draws them in? We all deserve that kind of aromatherapy and the reward of eating a perfectly winter themed scone curled up in a blanket with some peppermint tea. Doesn't that sound nice? Better go get that shopping list together then, 'cause you've got plans now.
Ingredients:
2 cups (240g) all purpose flour
2 1/2 teaspoons baking powder
1/2 teaspoon salt
1 stick (113g) unsalted butter, very cold, cut into small cubes
2/3 cup (5oz) heavy cream, plus a couple tablespoons for brushing
1/4 cup (2oz)orange juice
4 oz plain greek yogurt
1 teaspoon vanilla extract
1/2 cup (100g) granulated sugar
1 teaspoon orange zest
1/4 teaspoon fresh rosemary, finely chopped
1 cup cranberries (fresh or frozen)
1/2 cup white chocolate chips
Makes 8 scones
1. Preheat oven to 400° F. Line a baking sheet with parchment paper or a silicone baking sheet and set aside.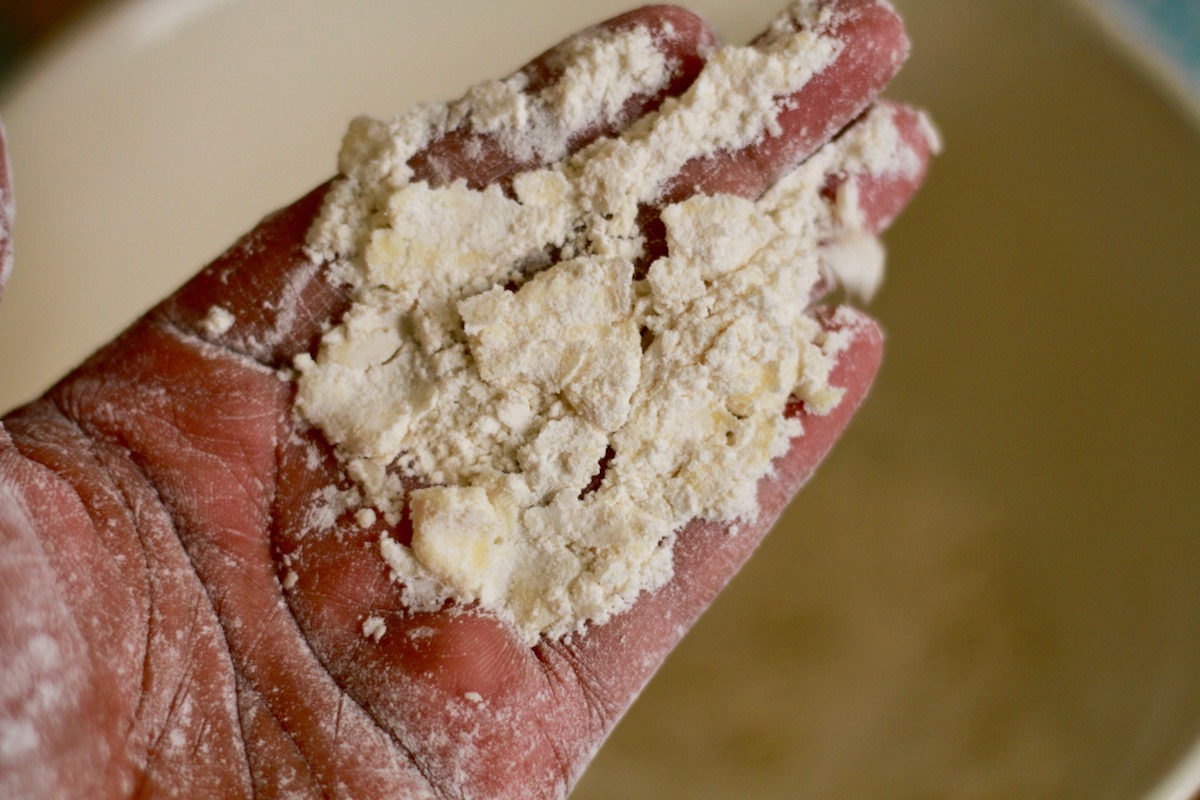 2. In a large bowl, whisk together the flour, baking powder, and salt. Next add in the cold, cubed butter and pinch all of it into the flour, making little flat chunks of butter. Set aside, preferably in the fridge if there's space!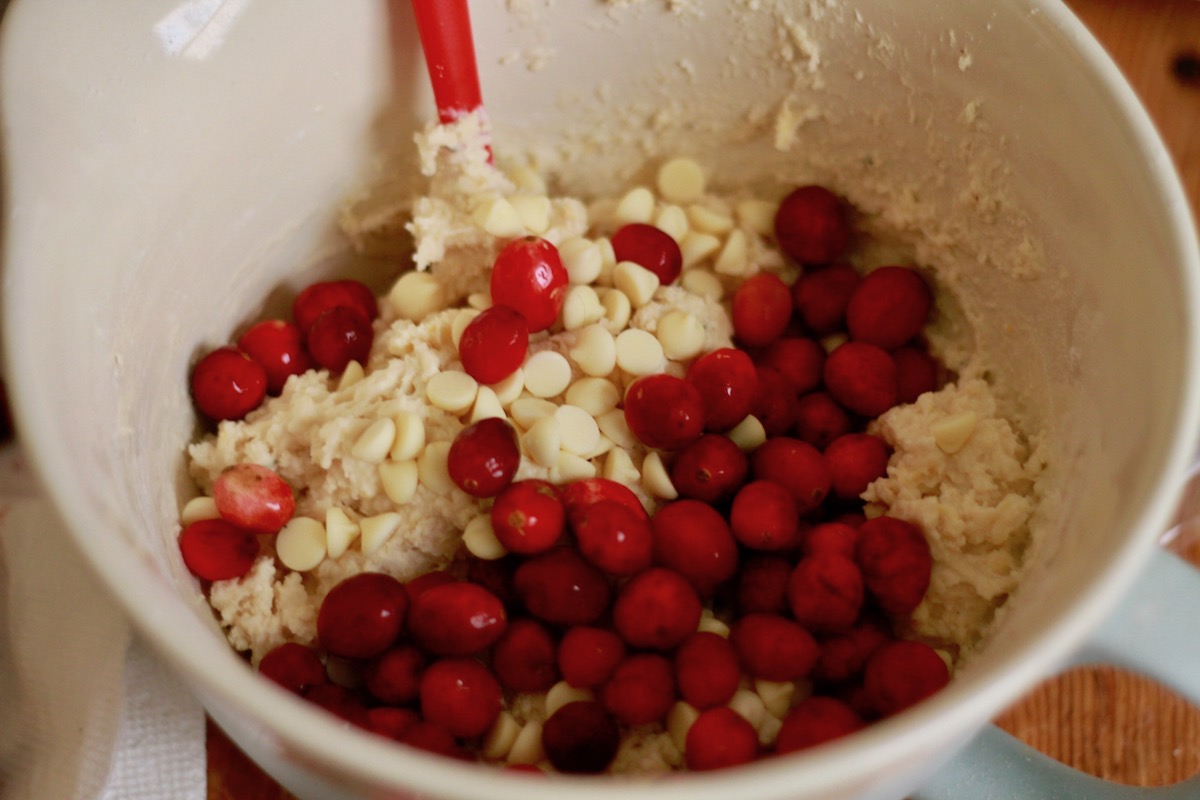 3. Place the sugar in medium bowl. Add the rosemary and orange zest and rub them into the sugar for about a minute to release the oils. Next whisk in the cream, orange juice, yogurt, and vanilla extract until combined. Then, pour the wet ingredients into the dry. Stir just until the dough comes together. Then add the cranberries and white chocolate, carefully folding them into the batter. It will be really thick, so you might need to put your back into a little (but not too much). Ya know… find the sweet spot.
4. Generously coat your counter and your hands in flour, then dump the dough out and press it into a circle about 1/2 inch thick.
5. Cut 8 wedges in the dough with a very sharp knife and brush them with the extra heavy cream so they'll glow up in the oven. You can sprinkle some extra sugar on top here too if you like a little crunch.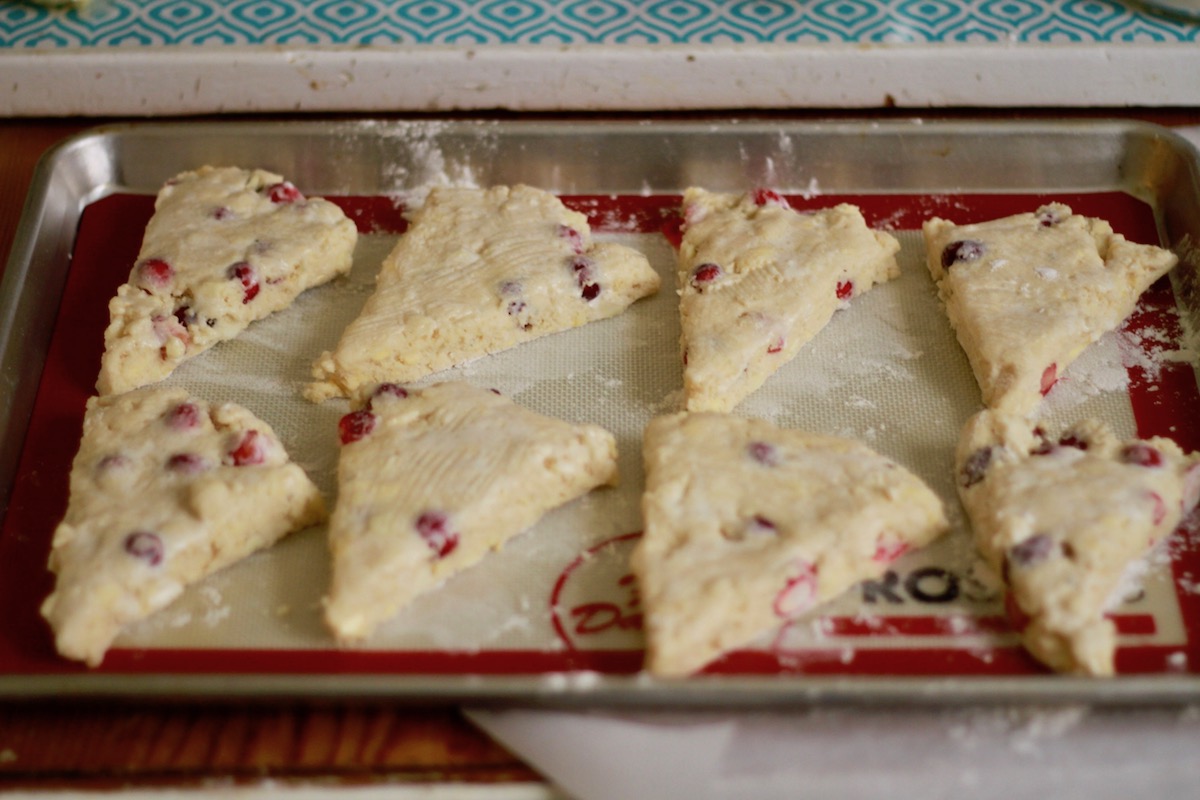 6. Transfer the scones to your lined baking sheet. Bake for 20-25 minutes, or until the tops are golden brown and you can see burst cranberries around the edges.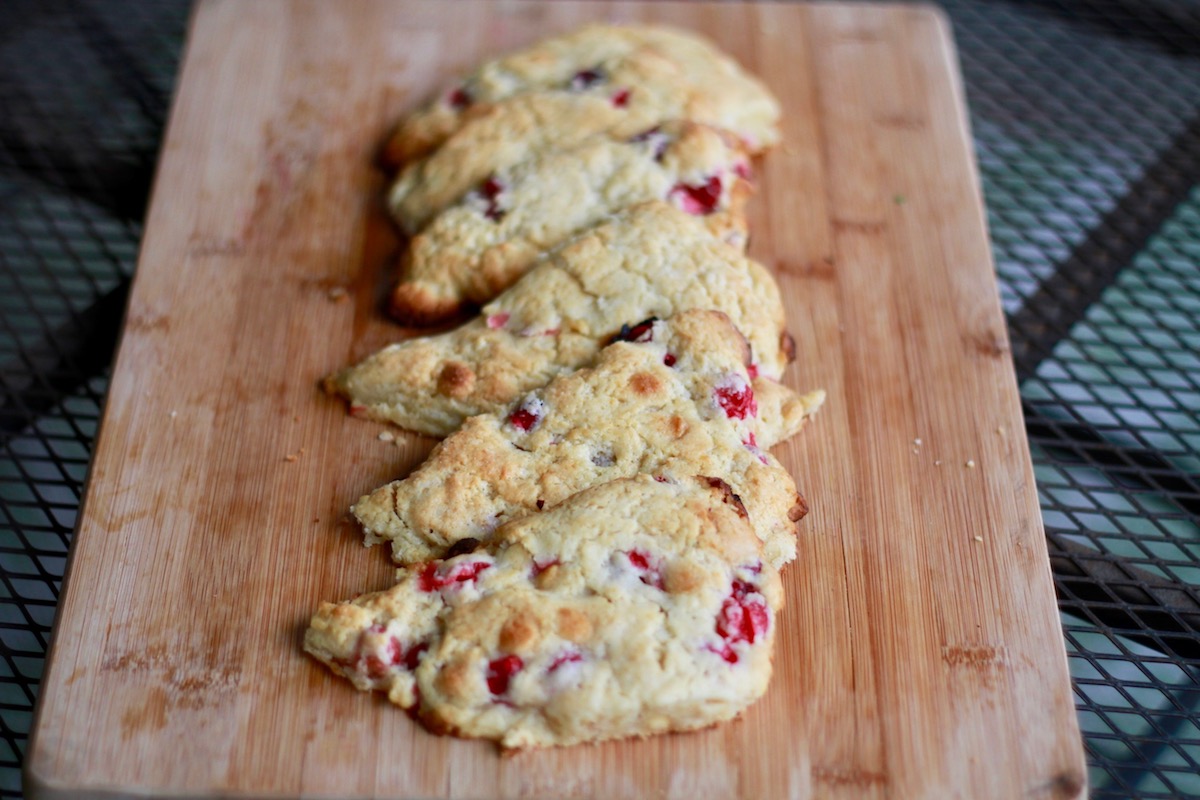 7. Allow to cool on a baking rack for just a few minutes, but definitely eat them warm. Maybe with butter or lemon curd.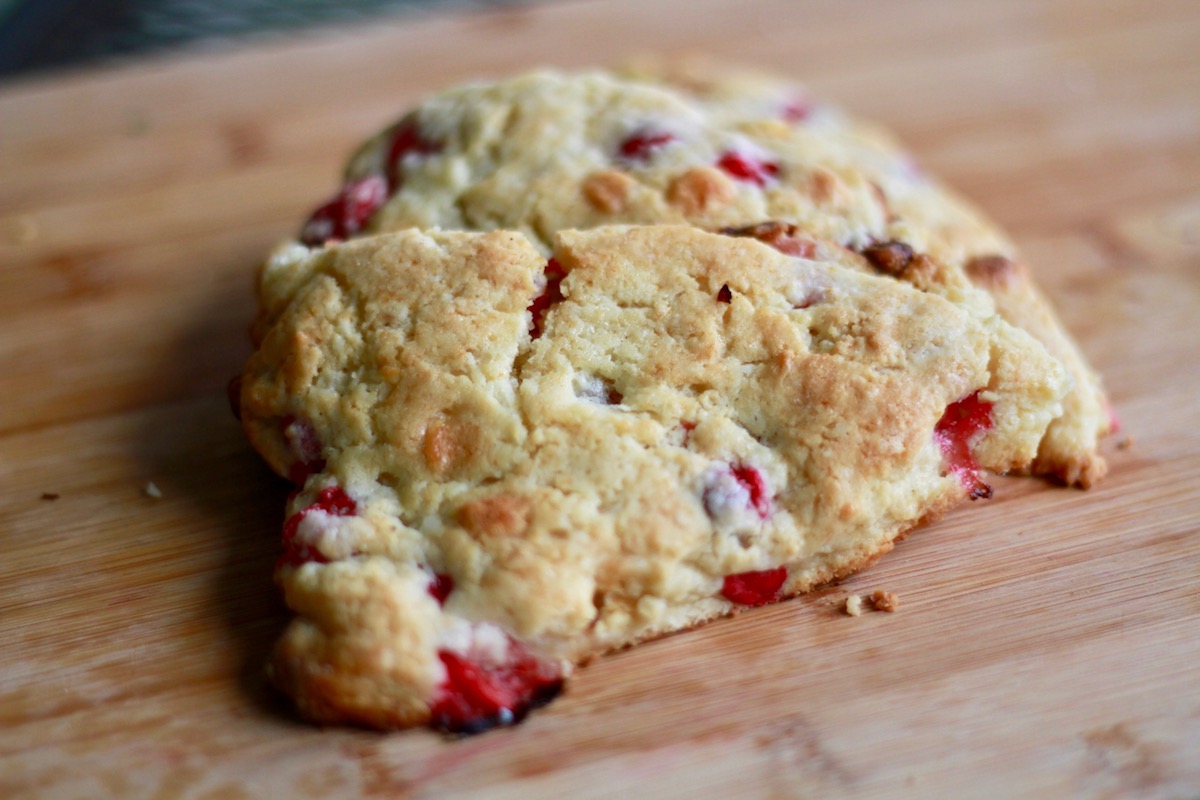 8. Or maybe standing over the counter dropping crumbs everywhere and licking melted white chocolate off your fingertips.