It's here! It's here! Summer is finally here! I'm SO excited. I have great plans for summer this year. I'll be kicking it off with a girls trip to Flagstaff with my high school friends, then spending as many days as I can picnicking at the beach and lounging poolside with yummy snacks. I'll specifically be channeling the vibes of the incredible QTPOC pool party the speakeasy hosted at A-Camp this year. There were beautiful black and brown queer bodies enjoying the water, or not, without any fear of surveillance, judgement or taking up too much space. The playlist was, of course, on point, and my favorite moment was being handed a sweet, icy lime popsicle to enjoy and cool off with while Juice by Lizzo played in the background.
It was perfect, and a timely reminder of just how much I love popsicles. They're one of the best parts of summer for me. I love buying rocket pops from the ice cream truck, eating my way through all the paleta flavors at my neighborhood ice cream shop, and flirting unabashedly with my crushes over freeze pops at the beach. Keeping your freezer and cooler stocked with popsicles all summer is definitely a move, especially if they're homemade with both coconut milk and coconut cream, fresh lime juice and finished with a sprinkle of Tajin. Yes. If you're fan of spicy margaritas I'm pretty sure you'll love these popsicles.
For those who aren't familiar, Tajin is a perfectly balanced chili, lime, and salt seasoning that tastes like heaven on fruit. It's available at most major grocery stores and Target in the US, and it really puts these popsicles over the edge in the best way so I hope you'll try it!. The bright spice of the chili is followed by lusciously creamy coconut milk with a twist of sweetened lime to finish. These are so deliciously refreshing that i'm looking forward to the first LA summer heat wave this year instead of dreading it. With a batch of these in my fridge I'll be all set. They're also the perfect excuse to justify buying popsicle molds if you've been looking for one. Tis truly the season. Once you get them you'll be just two hours away from these fresh coconut lime cuties that taste like a Caribbean beach side vacation you can reach for anytime.
Ingredients:
1 can coconut milk, 13.5 oz
1 can coconut cream, 13.5 oz
1/2 cup fresh lime juice
1/2 cup granulated sugar
Zest of one lime
pinch of salt
2 tablespoons Tajin seasoning for garnish
Makes twelve 2.5 ounce popsicles OR 6 popsicles and 3-4 future piña coladas if you freeze the leftovers into ice cubes then blend with frozen pineapple and rum.
1. Combine all the ingredients in a blender and blend on high for one minute.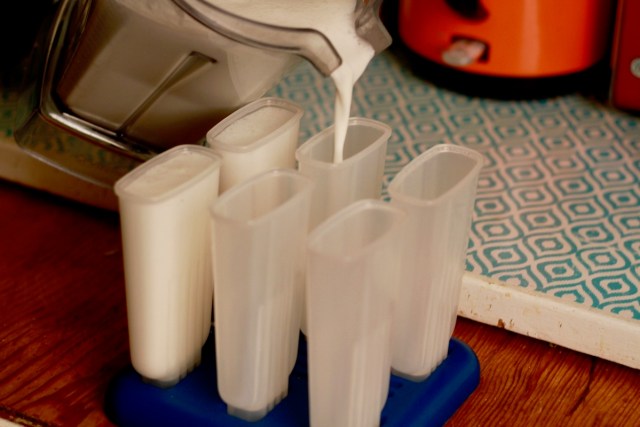 2. Pour into popsicle molds!
3. Freeze until set, at least 2 hours and up to 5 days. After that they should be moved to an airtight freezer safe dish or bag for safe keeping.
4. When you're ready to eat your popsicle carefully remove it from the mold.
5. Then sprinkle it with Tajin! I use a napkin to ensure i'll get a nice straight edge.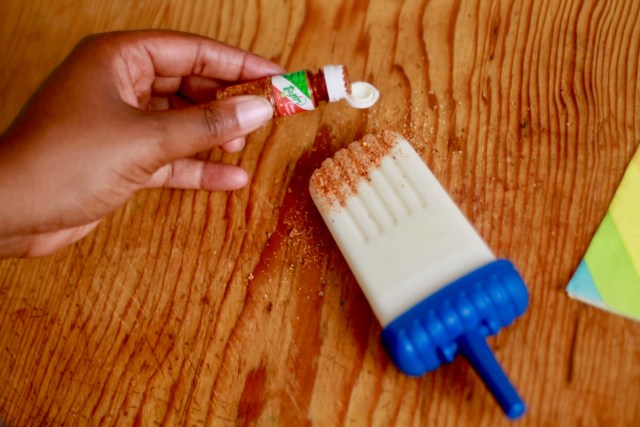 6. Ta da!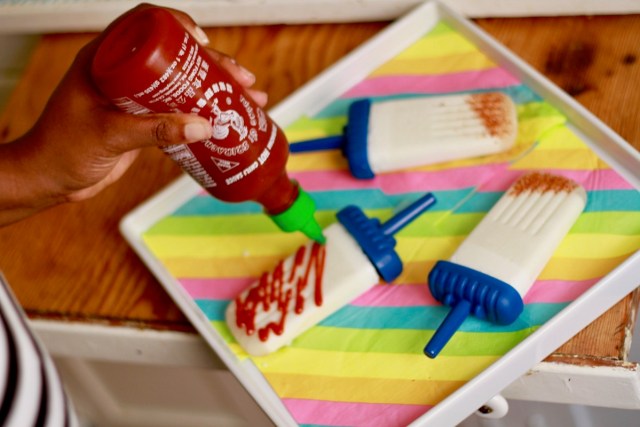 They're also incredible with sriracha.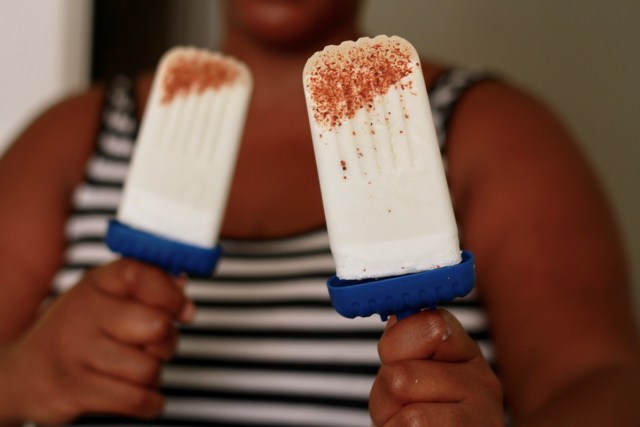 But of course if spice isn't your friend, they're perfectly delicious without it.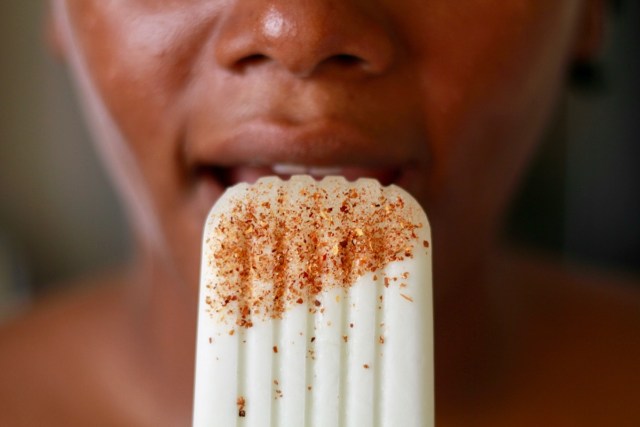 HAPPY SUMMER!! Here's hoping it's a sweet one.