Before this chat can exist for one more second, Lauren and Shane interrupt.
They're concerned because there's a lurker on the lawn! WHO COULD IT BE?
IS IT THIS GUY?
Nope. Could it be THIS GUY?
NOPE! IT'S KARMA!!!
And she's written a song!! Here's how that goes:
I wrote this really nice song to see if I could make things right
I know you've been avoiding me but I just wanna end this fight
because you're the salt to my pepper you're the moon to my sun
we're like Batman and Robin when we're out having fun
and we're gonna be together 'til we're old and gray
so all I ask of you is please don't pull away
Everybody watches, confused, until Tommy the Captive is spotted trying to make his escape across the lawn, which is quickly foiled.
---
Back in the temporary Sex Dungeon, Karma has arrived to declare this intense kidnapping of Tommy totally off-the-wall, but Lauren insists it's totally innocent and VERY fine. Meanwhile, Amy's trying to intercept Liam's desire to speak to Karma and Tommy just wants FREEDOM, like George Michael.
But before Lauren can finish her sentence about ripping out Tommy's tongue, a not-adequately-gagged Tommy busts out with "WHY WOULD I TELL ANYBODY THAT MY GIRLFRIEND IS A DUDE?"
Oh, this is gonna be REAL NEAT.
After going "EX-girlfriend," which was fantastic, we get down to brass tacks. Lauren isn't "a dude" (only self-identified DUDES are born dudes, y'all) Lauren was born intersex, and the pills she takes are hormone replacement pills. At this moment I felt two things: 1. disappointment on behalf of our dearest Mey, who has been praying to the teevee goddesses that Lauren would turn out to be a trans woman ever since Tommy made a comment about Lauren never getting her period in Season One and 2. Excitement about an intersex character on our television set!
If you're one of the ten trillion humans who don't know what it means to be intersex, we very much recommend you read everything Claudia has ever written for Autostraddle BUT FIRST you should read her very first article (which is under a different member profile for some reason), Claudia Is Intersex, Let's Talk About It. Unfortunately Amy hasn't yet read any of Claudia's articles on Autostraddle and would like to know exactly what it means, but Lauren is too busy storming out to link her to inter/act.
Then who should show up AT THAT VERY MOMENT but Farrah, who lifts the garage door to illuminate Adam Lambert's back-up dancer chilling in the garage with her gay daughter.
---
Cut to the living room, where Farrah's refusing to give a fuck or even ask questions about the glam rock sex dungeon situation in her garage. Why? Because…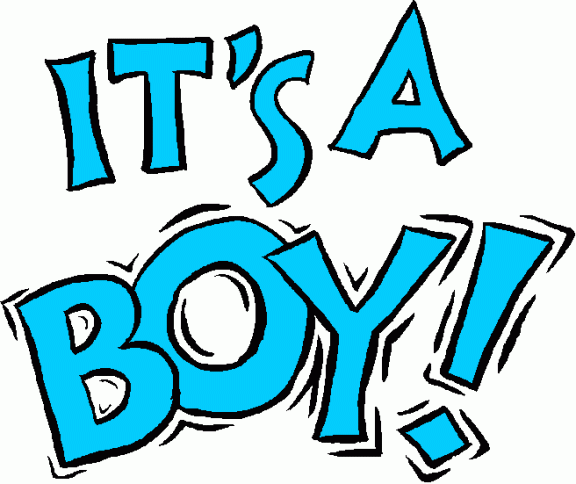 Amy's a bit confused, but Farrah isn't — she tells Amy that she saw Liam leaving this morning and tells her not to worry about it, it'll be their little secret and now they can talk about it like girlfriends!!
Amy: So I can have an S&M dungeon in our garage, but I can't fall in love with my best friend because she's female?
Farrah: We don't have to rehash all that. You're done with that phase!
Amy: It wasn't a phase, mother!
Farrah: But that boy in the garage —
Amy: That's a whole other story and it's not what it looks like.
Farrah: And that boy this morning?
Amy: That was what it looked like…
Farrah: See, you slept with a boy! That means you're straight.
Amy: No, that means I'm confused!
Well, Farrah's got The Worst on lock, but let's talk about Amy for a second — is she truly confused? After sleeping with Liam — an event which seems, on all accounts, to have been thoroughly regrettable, and motivated by sadness and hurt rather than lust or desire? An event she might not even remember well enough to qualify as good or bad? Perhaps she isn't sure who she is or what she likes or if she's all-the-way gay, that's fair and wouldn't be unusual for somebody who's just had her first gay awakening. But it's also quite possible that Amy, as a freshly out-to-herself queer with zero lesbian friends, might just genuinely wonder if the fact that she was able to sleep with a boy and not hate it, in and of itself, means that she's not all-the-way-gay. (It doesn't.)
Oh, heads up: Farrah is ALSO confused:
Farrah: That makes two of us. If you could be with a boy, why wouldn't you? It'd be so much easier.
Amy: For me, or for you?
ZING!
Farrah: Let's focus on the positive here, you're not sure you're a lesbian and I'm late for my flight to the Yucatan!
I'm just gonna focus on the "I'm late for my flight to the Yucatan" part of that sentence.
---
Meanwhile, Tommy's still tied up and Liam and Karma are having a heart-to-heart about their feelings. Karma apologizes for doing such a terrible thing by lying about being Amy's girlfriend, AKA lying about being AWESOME.
Liam: We both did fucked up things.
Karma: "We did"? What did you do?
Don't do it, Liam! Don't tell her!
Liam: I… I… I only noticed you because you were a lesbian. But then… then I saw so much more.
Karma: I may have lied about being gay, but I never lied about my feelings for you.
Liam: I know.
But before they can smash their lips into each other's faces, Amy shows up and announces that Farrah's gone. The photo shoot can commence! Shane begins lining up the dildos.
---
We then cut to Lauren hitting up the inter/act website with an advice question. Her self-loathing is so sad and so familiar and someone should probably give her a hug. Even though she'd probably push them away.
I obviously paused the show to transcribe her question, so here you go:
I told my boyfriend that I'm intersex, and we broke up. He thinks that means I'm a man. I think that means he's an idiot. But seriously, as if moving to this town wasn't enough, he's going to ruin my life and I don't know how to fix it. He just blurted out to EVERYONE that I'm a dude! It was horrible. I explained it to him like, three times! I'm just so… scared. I'm scared they're all going to judge me and make assumptions about my body when they don't even know me. How do I even explain —
But before she can finish, Shane bursts in to announce that Tommy's mouth is on lockdown.
Furthermore:
Shane: You know, I'm not gonna tell anyone, Lauren. None of us will, I promise. I told you, no more outing people!
Lauren: You say that now but one day you'll want to humiliate me.
Shane: And I will. But not about this. I don't think there's anything humiliating about what you told us. But clearly you do. You've gotta work on that if you wanna be happy.
:-(
---
Everything is winding down for the night, including Amy, who's trying to brush her teeth in this very cute raglan shirt/nightie situation but her dental hygiene is interrupted by Karma, who's on the bed in her Contempo dress with her guitar eager to continue playing that weird song she wrote.
Amy tells Karma that she's gotta stop it with these romantic gestures because it's like she's waterboarding Amy's heart. This is like when [redacted] used to come into my room and rub lotion all over her naked legs while I was on my laptop just to drive me insane, except more acoustic.
Karma: Oh… oh. Okay. No more of that, got it. I just don't wanna lose you. We're gonna grow old together remember? We're gonna sit on the porch and drink Iced Tea and talk about —
Amy: You're doing it again.
Karma: Dammit. I just never thought that anything could come between us and then last night I rejected you and now you're pulling away, and I'm worried you'll end up hating me.
Amy: It's not your fault that you don't feel the same way. Even though I wish you did! (looks at Karma) You still don't? (Karma gives her a look) Just checking!
AW!
Amy: And I could never hate you.
Karma: I could never hate you either.
BFFs FOREVER!
Of course, Lauren's in the bathroom, snooping. And, because nobody on television is capable of strategically throwing out their Plan B or their pregnancy test or, for the love of goddess, SKIPPING THE BIN ALTOGETHER AND RECYCLING THE CARDBOARD BOX IT CAME IN, Lauren spots Amy's Plan B box chilling at the top of the garbage can. I would've wrapped that sucker in duct tape and then tissue paper and then a boring magazine and then a plastic bag and then probably a burlap sack before disposing of it in a garbage can 25 miles out of town.
---
Welp, that's the show! What did you think? Also I swear there is stuff with Amy and another lady this season, despite the fact that this trailer seems to be shoving that situation backstage:
Pages: 1 2See entire article on one page