PSYCH!:

Psych Central has a great reaction to some BS piece of psychology blogging about how bisexuality and lesbianism seems to be more prevalent in girls these days than in the past. Sax, the blogger, throws out a lot of reasons why this might be, including easier access to porn, which couldn't really possibly make less sense. It's almost impossible to read Sax's piece because it totally ignores the most obvious explanation of all, which is addressed here by Psych Central:
The simple and more probable explanation is found buried in Sax's notes — that in different times, different standards were more acceptable. Therefore reporting of one's sexuality is likely to be biased toward those standards. In other words, it's not that there are necessarily more lesbians and bisexuals today, it's that people feel far more free and open to identify with that label without as much fear of societal or criminal prosecution. (@psychcentral)
This same conversation happened in 2005, following a new study from the CDC Natioanl Center for Health Statistics found that 11.5 percent of women ages 18-44 reported "at least one sexual experience with another women in their lifetimes, compared with about 4 percent of women, ages 18 to 59, who said the same in a comparable survey a decade earlier…. For women in their late teens and 20s, the percentage rose to 14 percent in the more recent survey. About 6 percent of men in their teens and 20s said they'd had at least one same-sex encounter." A bunch of conservative groups with articles I can no longer access declared an epidemic of bisexual chic that would've been better attributed to higher response rates or perhaps just a greater comfort level with sexual desire rather than you know, getting corrupted by Marissa Cooper.
THE GREAT RECESSION:
A lot of us '80s babies are relatively up in arms that we were told a college education would garner us employment and obviously it clearly has not done so and now we have debt and nothing to show for it besides beer-drinking skills and some friends we can't get rid of. Clutch Magazine has a look at how this specifically affects the black community in How to Make it in America: The Broken Promise to Black '80s Babies:
The American Dream for many of us was far from a faint, imaginative, over wide waters wish we only hoped to get a piece of. The '80s babies' American Dream extends beyond Dr. Martin Luther King Jr.'s "I Have a Dream" speech. We're the heirs of post-civil rights benefaction whose ability to be successful was a check we were hardly afraid would return with insufficient funds.  America sent clear messages to black 80's babies backed by a series of coming of age, memory-staining campaigns disguised as a tutorial on ' how to make it'. "Stay in school", "a mind is a terrible thing to waste", "this is your brain on drugs" and those in-house "don't get pregnant" sermons shares a proverbial space with recollections of our favorite Jodeci lyrics. America championed Higher Education and middle-class utopia with prime time influences like 'A Different World' and "The Cosby Show'. Going to college became not only a necessity for being successful it was cool. (@clutch)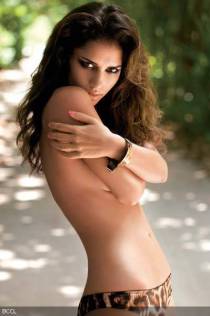 MODEL THROUGH IT:
A recent Vogue editorial is trying to fight the trend favoring lighter skin in India by telling girls to be dark and proud.
"Every generation has its share of beauty myths. Perhaps it's time to bust this one," said the Vogue editorial. "Time to say that as a magazine, we love, and have always loved, the gorgeous colour of Indian skin … dark, dusky, bronze, golden — whatever you call it, we love it."
Model Gia Johnson Singh is leading the charge and appears on the cover of the magazine. She's pretty much a walking example that darker skin is totes hot, in case you needed a reminder. (@timesonline)
FUNNY OR FLOPS:
Jezebel asks whether or not being a cute girl who says raunchy things is funny anymore. Sarah Silverman and Chelsey Handler are their case studies. The conclusion they reach: In fact, what Handler and Silverman reveal is that while being conventionally attractive and telling racist jokes has become an accepted niche for the female comic, it's not a terribly versatile one. And it comes with an expiration date, which both Silverman and Handler are swiftly approaching.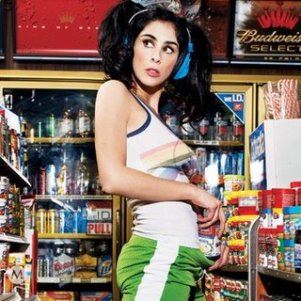 I don't know, I've never found Silverman's brand of humor particularly funny, no matter what her age. She usually just seems smarmy, fake, and mildly offensive. But maybe that's just me. (@jezebel)
HUCKABEE:
What does it say when a former presidential frontrunner "equates gay marriage with drug abuse and gay. adoption to a science experiment"? Actually, I guess that isn't terribly ground breaking, considering Sarah Palin exists in the world. But still, Mike Huckabee is not a nice man. And Arkansas' adoption laws really suck.
DAY OF SILENCE:
Friday is the 15th annual GLSEN Day of Silence, which raises awareness of the bullying of gay students. Students in schools across the US will participate by not speaking during school hours. Bullying of LGBT students is still a huge problem, and there's no better example right now than that of Constance McMillen.
Interestingly, when you search for the event on Google News, all that pops up are articles from conservative news outlets that suggest the Day of Silence is just another ploy to push the gay agenda further into our schools (see also: Citizen Link, brought to you by Focus on the Family). Hmmm.
SOCIAL SECURITY:
A bunch of people showed up at a rally outside the LA LGBT center on Monday to support the efforts of a California congresswoman to extend Social Security benefits to gay couples.
FLORIDA:
Remember Janice Langbehn? The lesbian who was refused access to her partner, Lisa Pond, while she died in a hospital in Florida just before the two were supposed to go on a cruise? Well the hospital that kept Langbehn at bay has amended its LGBT policies.
"Lambda Legal, its coalition partners, and officials from Jackson Health System (JHS) released a statement announcing the hospital's improved policies that are more responsive to the needs of the LGBT community. Lamba Legal noted that the new policies still do not provide as much protection as may be needed in critical situations."
Considering the lawsuit against the hospital was dismissed and so far the hospital has refused to apologize to Langbehn, this is probs as good as we're going to get in this case. (@sdgln)
BIEBER:
We've all known that Justin Bieber looks curiously lesbionic for a while. But now even the straight dudes are catching on. I can't embed this video, but god I wish I could, because it involves the phrases "lesbian tidal wave" and "Tina Fey's inner lesbian alert." Check out Asylum's theory: "Justin Bieber Crazy All Part of Canadian Conspiracy."