Over the last two years, a story about a trans girl living in Seattle and surviving through sex work was published in issues of ISLAND Magazine. Now, It's being put together as one book, The Pervert, by Michelle Perez and Remy Boydell. The Pervert is a straight forward look at the life of a trans woman who isn't afraid to be herself and do what she has to toward that end. I talked with Perez and Boydell about the book and why they're looking forward to people reading it.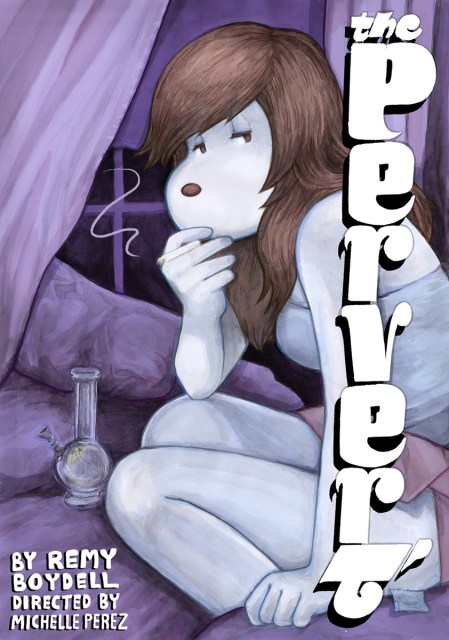 MR: For so many trans women, sex work is really tied into our lives and often particularly into our transitions. I love that you're talking about in this book. Why was this the story you wanted to tell?
RB: This is a little dark, so I apologize: when I was a kid, the first time I read about trans stuff was in the Sandman story about the serial killer convention. I felt like there was this big alienation between comics, this thing I loved, and trans narratives. So I wanted to address that. My early comics were mostly about fictionalizing my experiences to work through them at a distance, and I think there's also an element of that in Michelle's writing.
MP: The story we wanted to tell was originally intended to be a comedic story we were pitching to Vice, but it didn't work for either of us. So I went with a story that was based on what brought me back to my home state of Michigan after living in Washington state. It was constant communication between me and Remy about how we felt after we spoke, and I went to bat with the scripts. For me sex work was firsthand experience. As a reader, what sucks is a story told in an anecdotal fashion where you can tell the person writing hasn't lived the shit. This is about the minutiae of my trans experience, and how close it runs to sex work. For me, I had a shitty go of it, but the stand-in character for me is friends with someone at the other end of the spectrum who's loving the work and having relative safety. I didn't wanna write an after school special. The world is more complicated than that.
MR:  I like that the cover says it was "directed by Michelle Perez" instead of "written by." What inspired that?
RB: For real, Cate Wurtz's work has been a huge inspiration to me, and she has this really broad, profound interest in television. Her comics often come digitally packaged as DVD box sets, with commentaries and special features. So I was mostly thinking of that. I think it's fair to call her like, the David Lynch of comics.
Honestly though, I was also hoping that we'd be able to dodge the phenomenon of crediting the writer for the entirety of the work if we wrote something like that. People have already started trying to box me out of the thing I made, even the Amazon listing says 'Michelle Perez et al'. I'm Al now I guess.
MP: This is Remy's decision, and for a while, our release structure on a small scale level was about making The Pervert's little ten page stories have a sort of standalone, television quality. So the flourish sorta touches on our influences from television we enjoy!
MR: What was the collaboration between you like?
RB: It was great. Michelle has this innate talent for writing comics scripts, even when I'd send them back when they were too wordy (I'd write '24 words per balloon'!). We also ended up fighting a lot, I don't know if I'm allowed to say that.
MP: I've done more essay writing than writing for a medium like comics, so it was interesting learning the nuances of the medium and adhering to a lean philosophy when it came to writing. I had a lot to learn from Remy about putting forward comic script that works and there was a freedom in figuring out your place and making the work of the artist sing. We created something we're both very proud of.
MR: What's your favorite part of the book, the part you're most excited for people to read?
RB: My favorite part of the book is the first three pages, the fast food story. I'm surprised that those pages have already traveled really far, I made some new friends in London and they had all read it. That was pretty weird for me.
MP: My favorite part of the book is probably any scene with explicit penetration. That's it. I'm an incredibly simple person that is happy about explicit trans sex in a mainstream published comic book. It's gonna be a fun experience if you're into that, and if you're a fucking idiot you're gonna hate it. I love it so much.
Image Comics is releasing The Pervert on April 25 in comic shops and May 1 in bookstores. Here's a special exclusive preview of five never before seen pages. Go and buy The Pervert, it's gonna be huge.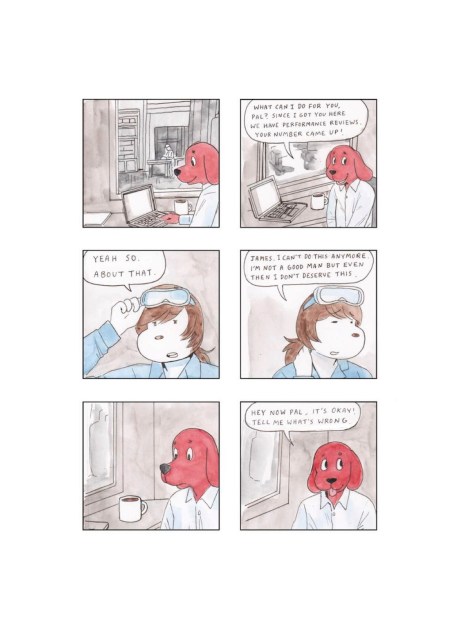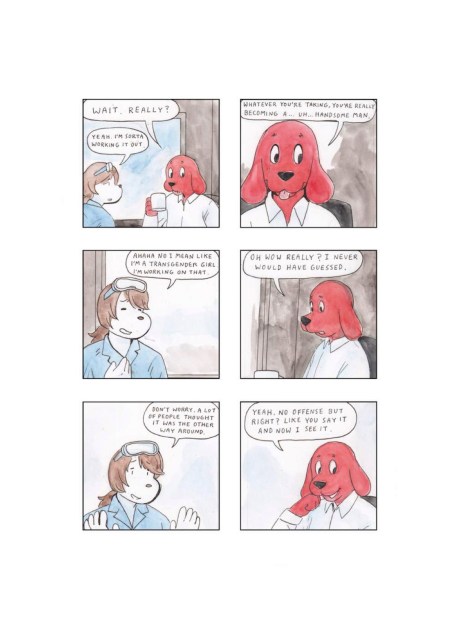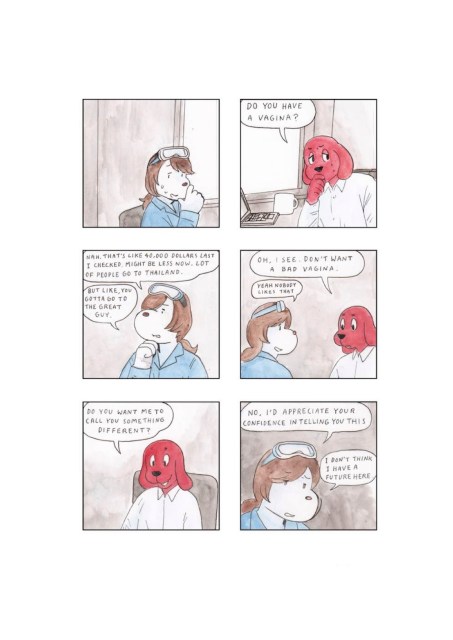 New Releases (January 24)
Zodiac Starforce: Cries of the Fire Prince #3
Raven: Daughter of Darkness #1
Phoenix Resurrection: The Return of Jean Grey
Adventure Time Princess & Princess Original GN Vol 11
---
Welcome to Drawn to Comics! From diary comics to superheroes, from webcomics to graphic novels – this is where we'll be taking a look at comics by, featuring and for queer ladies. So whether you love to look at detailed personal accounts of other people's lives, explore new and creative worlds, or you just love to see hot ladies in spandex, we've got something for you.
If you have a comic that you'd like to see me review, you can email me at mey [at] autostraddle [dot] com.