One of the titles I built this column on is Lumberjanes, the funny, fun and heartwarming series created by Noelle Stevenson, Grace Ellis, Shannon Watters and Brooklyn Allen. Together we've seen the series announced, read its first issue, and talked about the first dozen or so issues as they came out. We've seen the creative team change and each new writer and artist put their own lovely stamp on the series. We've seen YA novels come out and a movie be announced. And through it all, we've seen Jo, April, Mal and Molly and Ripley go on countless adventures, building their friendship with each other at every turn. We've seen a little book about five queer girls at a summer camp for Hardcore Lady-Types win countless awards and prove that not only can a book by, about and for queer people and women and girls be extremely good, but it can be extremely popular too. Now it's time to announce the first ever Lumberjanes original graphic novel, Lumberjanes: The Infernal Compass.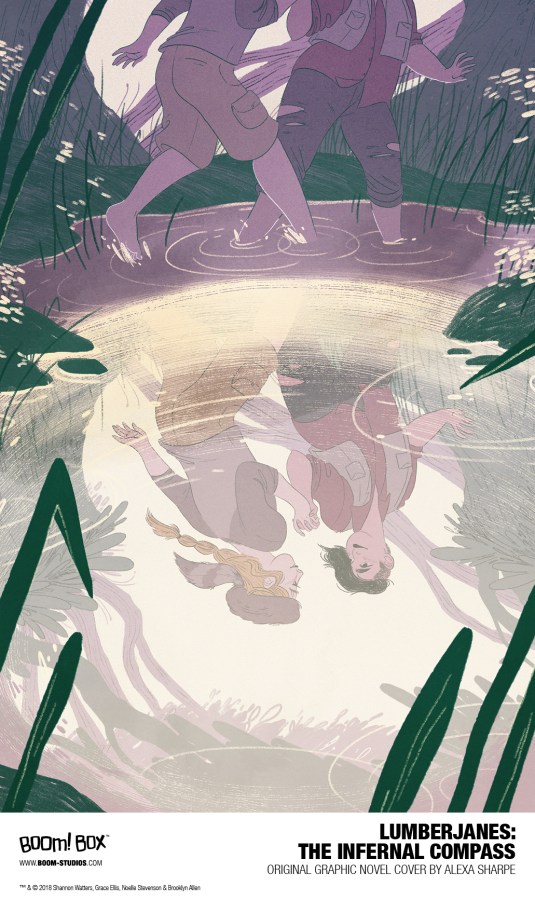 This new ogn will be written by Eisner Award-nominated writer Lilah Sturges and illustrated by exciting new artist polterink. This is an all new story about our favorite campers and the story starts "when Mal, Ripley, Molly, April & Jo become separated during an orienteering outing thanks to a mysterious compass. While Molly begins to feel more and more insecure about the effect of her relationship with Mal on the other girls, a lonely woman explorer is trying to steal the compass… with the help of some weirdly polite automaton butlers, of course." Wow, ok, first of all, I love that such a big focus of this new book is going to be on Mal and Molly's relationship and how that affects the whole group. Their relationship is one of the sweetest in all of comics and I can't wait to see it explored more. Plus, who doesn't love automaton butlers?
Dafna Pleban, Senior Editor at BOOM! fully agrees, and thinks new and old fans alike will love this book.
My favorite stories are love stories — and I can't imagine one sweeter than what Lilah and polterink have created for Mal and Molly. Whether you're one of the millions of Lumberjanes fans worldwide or new to this incredible world, everyone will find themselves with goofy grins on their faces as they turn each page of LUMBERJANES: THE INFERNAL COMPASS.
Lumberjanes: The Infernal Compass comes out in bookstores in October, and boy howdy are you lucky, because I have a special 15-page preview here just for you!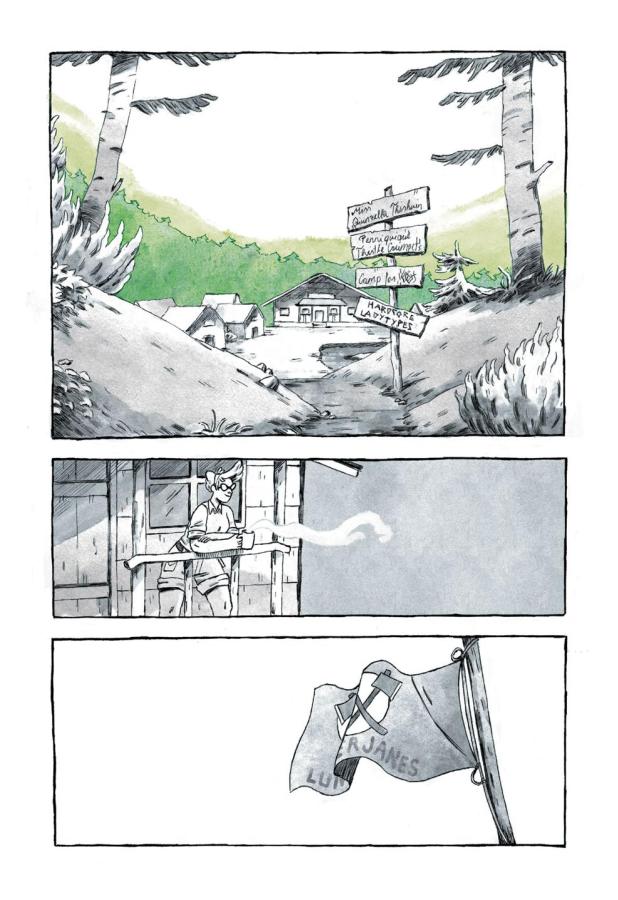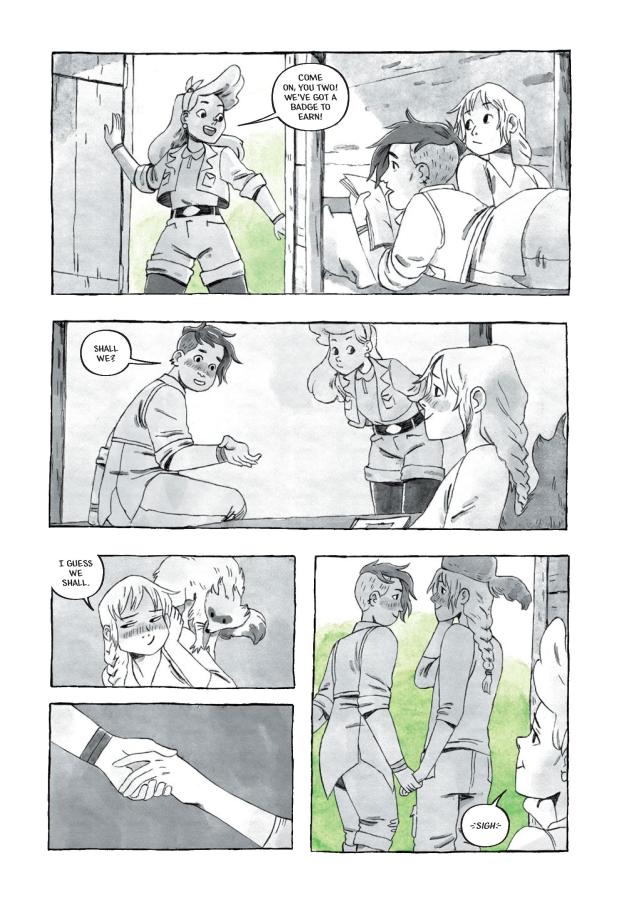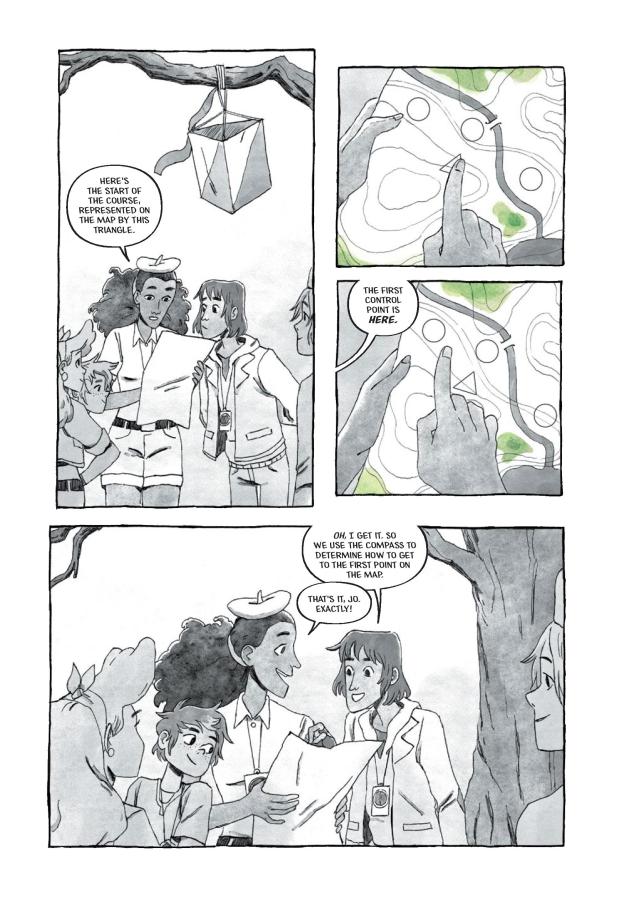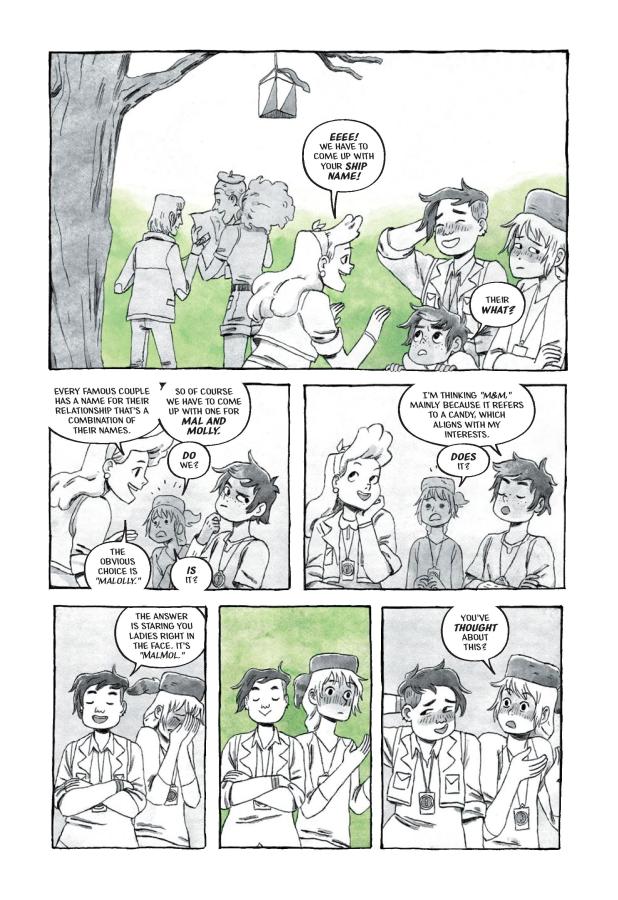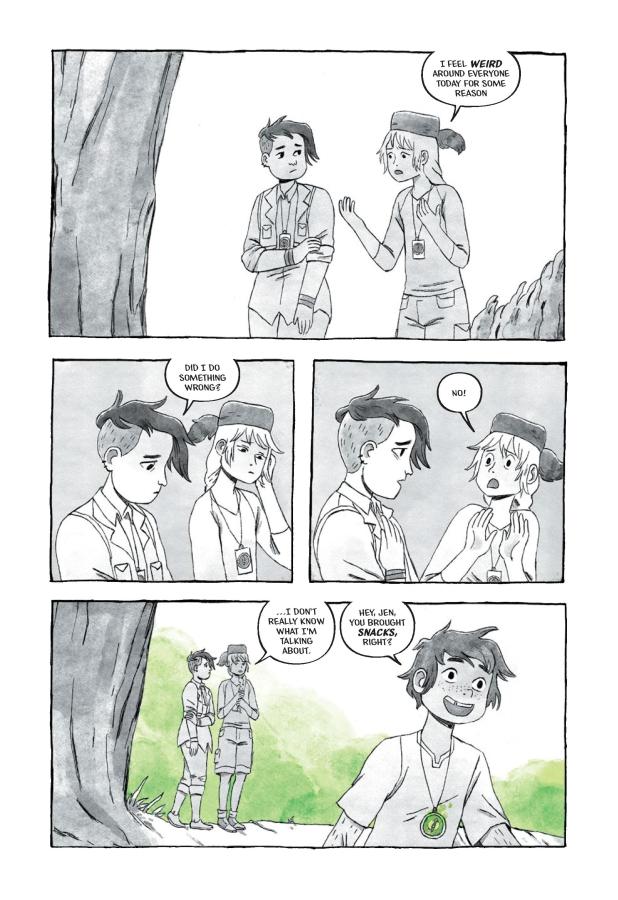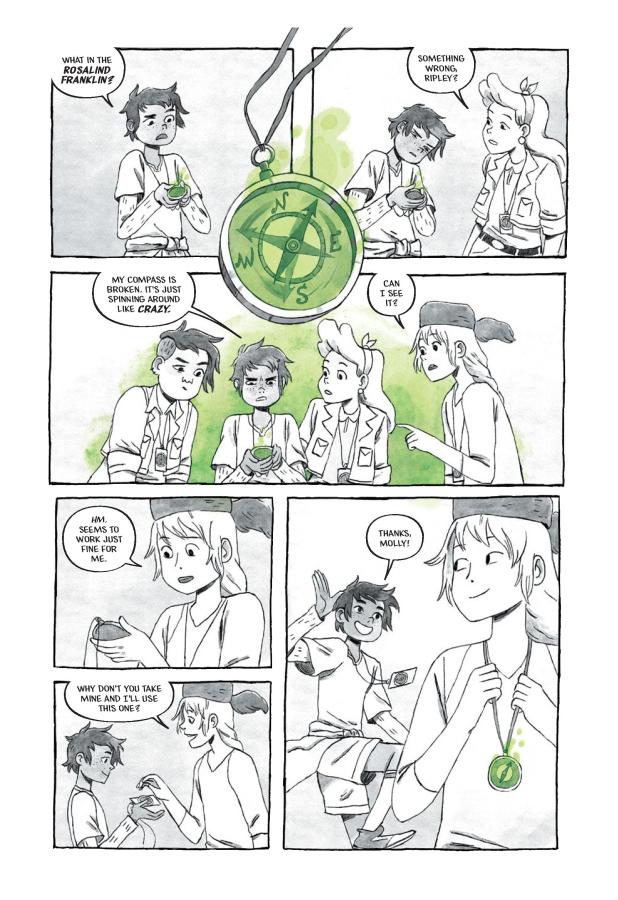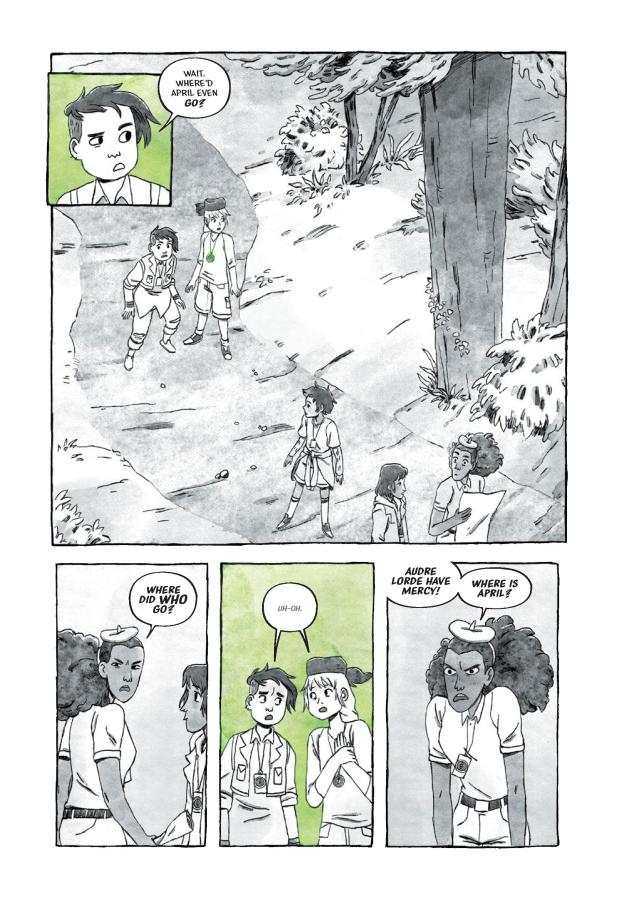 New Releases (June 13)
My Little Pony Cutie Re-Mark TP
---
Welcome to Drawn to Comics! From diary comics to superheroes, from webcomics to graphic novels – this is where we'll be taking a look at comics by, featuring and for queer ladies. So whether you love to look at detailed personal accounts of other people's lives, explore new and creative worlds, or you just love to see hot ladies in spandex, we've got something for you.
If you have a comic that you'd like to see me review, you can email me at mey [at] autostraddle [dot] com.