Feature image photo by Vivien Killilea/Getty Images for Netflix
Happy new week, my friends! Have you ever heard about a pickle sandwich? Which is a sandwich made of pickles, like where the bread part is pickles and the pickles part is pickles and also there's other sandwich fillings? 'Cause I just discovered it and already my week is made.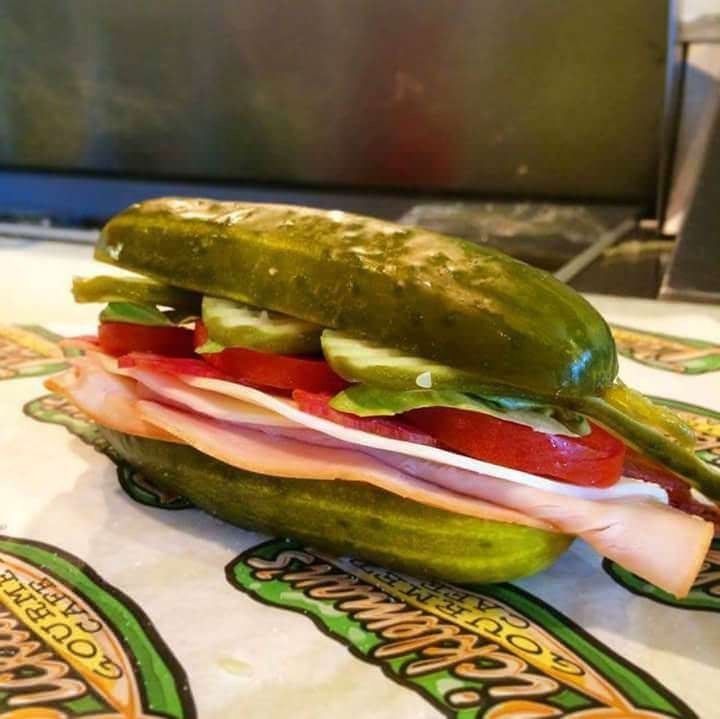 I hope your week is just a tiny bit brighter 'cause of the pickles and also this Pop Culture Fix!
---
+ So it turns out Rebel Wilson maybe came out because The Sydney Morning Herald was threatening to out her??? Gross, newspaper!
+ Last night's Tony Awards were huge for queer theater and Black theater! Six co-creator Toby Marlow became the first nonbinary composer-lyricist to win Best Score. A Stranger Loop — which the NYT calls "a scalding story about a gay, Black theater artist confronting self-doubt and societal disapproval" and RuPaul called "a big, Black and queer-ass musicalwp_posts— won Best New Musical. And Ariana DeBose went full-on theater kid and won the night with her unreal talent and charisma.
+ Here's our first look at Megan Thee Stallion in season two of P-Valley.
+ Margaret Cho calls the threats to Roe v. Wade and gay marriage "disgusting." 
+ Get ready for an '80s time travel adventure with first look at the Paper Girls TV show.
+ Metrograph's Muff Dives is "devoted to films that immerse viewers, if only for a scene or two, in social spaces that are now perilously close to extinction: nightspots catering to queer women." You can even watch from home!
+ Abby Wambach and Glennon Doyle are the first queer women pictured in Architectural Digest in bed.
+ Former Christian singer Nicole Serrano comes out as a lesbian and non-binary.
+ This is some seriously excellent allyship: USWNT / Portland Thorns FC star Becky Sauerbrunn is donating $250 for every appearance, $100 for every goal her team scores, and $500 if she's the one scoring it to Playing For Pride.
+ How Kissing Jessica Stein became a surprise hit 20 years ago.
+ Penny Taylor, former WNBA superstar and wife of Diana Taurasi, used her induction into the Women's Basketball Hall of Fame to call for the release of Brittney Griner.
+ Tom Hiddleston champions bisexual Loki.
+ Behind the visible queerness in women's sports — and why it matters. (In which Frankie de la Cretaz compares the WNBA to Alice's chart on The L Word!)
+ Hacks star Hannah Einbinder says being heckled as a bisexual comedian has caused her to have a thicker skin.
+ The Queer as Folk reboot does a kindness to New Orleans' imperfect real-life queer scene.