Greetings, starshine.
If you're like me, you've heard the internet kerfuffle about the new zodiac and you're somewhat confused. Not that it matters or anything, but you're probably wondering how this shift affects you. I mean, you don't really believe in that stuff anyway but sure, yeah, you're a person, you've flipped through a few Linda Goodman books in your time and maybe, in a moment of weakness, you've Googled the astrological compatibility of you and that girl you've talked to a few times and think maybe you could see yourself with. It's just antiquated silliness, but you're like, vaguely aware of your moon sign and your ascendent and your house and the astrological sign of your cat. But it's not like any of that is really real. No big deal.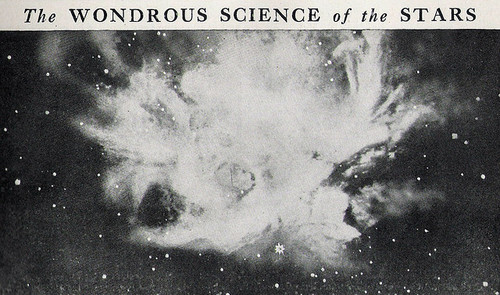 Personally, I'm not fussed about the new zodiac. Sure, I used to be on the cusp of Cancer and Leo, and I considered myself a very special type of person called a "Cleo." So what if a few different friends who dabble in astrology told me I had the sensitivity and insightfulness of Cancer combined with the confidence and magnetism of Leo? It doesn't matter. It's all hogwash.
In the new zodiac, I'm thrown firmly back into Cancer and that's fine. Now I'm a sensitive, moody, clingy, emotionally unstable home-maker type. I don't mind that I'm part of a group that's named after abnormal, malignant cell growth and also known as "crabs," which happens to be the same word as those parasitic insects that feast on human genitals. Who cares? It's not like it's real. There's no reason to have a tiny existential crisis about it and do a lot of internet research and ultimately conclude that, thank God, it's fine because Rob Brezsny said so. (There's even less reason to have an even tinier, parenthetical existential crisis about whether or not you've applied the term "existential crisis" correctly, which reminds you that if hard-pressed, you're also not exactly 100% sure how to define "irony," which you suspect is ironic in itself but — perhaps ironically– will never know for certain.)
So, like I said, we're all intelligent, rational people here. And it's not like it actually matters but, if you're curious or something, here's a quick F.A.Q. about this new-fangled zodiacs.
Q: What's the deal?
A: A community college professor, Parke Kunkle, gave a newspaper interview in which he talked about the Sidereal Zodiac (which is based on constellations) and that fact that, thanks to a wobbly axis, the Earth's constellations aren't in quite the same place as they used to be. They've shifted the signs around and added a thirteenth one to square it up.
+
Q: Seriously? That's insane! Is that true?
A: As far as I can tell. However, it is based on information that's over 2,000 years old, so it's not exactly news.
+
Q: No, I mean is that guy's name really Parke Kunkle?
A: Yes. Yes, it is.
+
Q: What's the new sign they've added to the zodiac?
A: Ophiuchus.
+
Q: What's its symbol?
A: A half-naked man with a snake between his legs.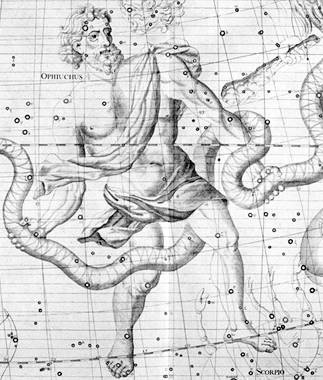 Q: Hot.
A: …
+
Q: But why are they doing this? Why are they doing this to us?!
A: I don't know. I think it also has something to do with magnetic fields or the moon's gravity or something.
+
Q: The moon has gravity?
A: Of course. What do you think causes the ups and downs of ocean tides and your girlfriend's moods and/or sex drive?
+
Q: Natalie Portman.
A: …
+
Q: …
A: Pardon me?
+
Q: I thought Natalie Portman caused the ups and downs of my girlfriend's moods and sex drive.
A: …
+
Q: Back to the tides. How does the moon affect ocean tides?
A: Let's use a metaphor. Let's say Lindsay Lohan is the moon, and Samantha Ronson is Earth. The moon is super attracted to Earth, so it tries to pull at anything on Earth in order to bring it closer. It's like if the moon was always @-reply tweeting Earth, writing inside-joke kind of things and obviously trying to get a response from it even though Earth never @-replies the moon.
Sometimes, in desperation, the moon @-replies truly crazy and twisted things to Earth, then later deletes them. But instead of @-replies, it's gravity and instead of Twitter, it's the cold emptiness of space.
So the moon tries and tries, but Earth itself can't be pulled closer. The water on Earth can, however.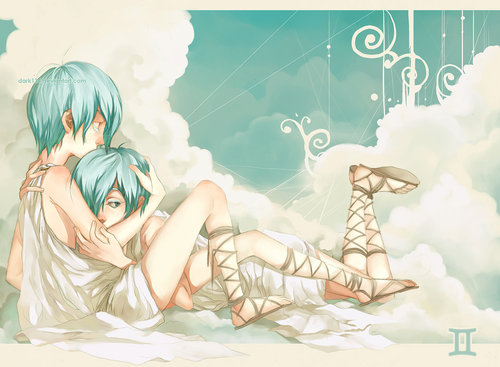 +
Q: What does water become in this metaphor?
A: I'm not sure. Maybe questionable life choices.
+
Q: Anything else?
A: Well, everyone wishes they could reach the moon and give it a hug because it's so beautiful and it has so much potential and it was so good in Mean Girls but it's too far away, surrounded by shiny stars that are dead inside.
Q: Yeah.
A: Yeah.
+
Q: Is this new zodiac thing a sign of the apocalypse?
A: No. The fact that Sarah Palin is now quoting Dr. Martin Luther King is a sign of the apocalypse.
+
Q: I thought I was a Gemini but according to the new zodiac, I'm a Taurus. Do I have to change? I'm not changing my sign!
A: That stubbornness is so Taurus.
+
Q: I was an Aries, but now I'm a Pisces. What am I supposed to do with my ram tattoo?
A: If you weren't so impulsive, Aries, you wouldn't be in this mess in the first place.
+
Q: I'm still a Pisces. So, that's good, right? Would you say that's a good thing? What do you think?
A: Sure, if you're into codependence and being overemotional and gullible.
Q: So it's a good thing then?
A: Yes, Pisces. Yes.
+
Q: I'm a Leo.
A: Do you have a question?
Q: No, I'm just really proud of being a Leo.
+
Q: This is all fine and good, but WWRMD?
Q: Is Rachel Maddow changing her sign?
Q: If Rachel Maddow thinks something is cool does she actually use the phrase "awesome times ten thirteen hundred?"
A:
Q: I used to pick people up with the old classic, "Hey, baby, what's your sign?" What am I going to use now?
A: Try the new classic, "Hey, baby, I'd like to Parke in your Kunkle."
Q: …
A: …
Q: Did you actually just write that?
A: Yes. Yes, I did.
+
Q: Shouldn't the signs stay as they are?
A: I'm going to hand this one over to "Ashley," commenting expertly in an internet forum:
Ashley: this is so retarted whos the moron that came up with this do u know the billions of people that r gonna be like w*f? the signs should stay as they are why should things change cause of the earths movement idiots as far as im concerned im still a proud stubborn great lover aries lol yeyyya!
And, for a balanced perspective, let's hear from "Kaitlyn," also commenting in the same forum:
Kaitlyn: GAAAAAAAAAAAAAAY!!!!!!!!!
Q: …
A: …