There's a list taped to my bedroom wall right now called Let's Organize My Life. It's about twenty items long, all the kind of "oh right, I should do thatwp_postsstuff we know is good for us but continually leave until later. Scanning and saving important documents, making an honest-to-goodness budget, finally putting all my spare change into a Coinstar — that sort of thing. Each medium-to-scary-sized task will move me closer to perfect balance, understanding, and control of my environment while wrapping me up in the warm blanket of accomplishment. Or so I tell myself. Virgos gotta virg, y'all.
I started this list well before the election because I was stressed out about it and have always tidied my way through tumultuous times. I cleaned the entire house the day after my ex and I broke up a few years ago; it's a thing. I'm a firm believer in small wins — they pile up, even when everything else hits the fan, and in a blink it all feels a little more manageable. You have concrete evidence of your ability to make something happen. Cleaning is my go-to example since the results show (relatively) quickly. You put in the work, your living space looks awesome, great job, pop on those rose-colored glasses, you'll be okay.
With Trump looming and appointing and doing whatever the hell else he's up to over there, my "clean it up!wp_postsinstincts kicked into even higher gear. And honestly, it helped way more than I even thought it would. So whether you're also looking for ways to pull yourself out of the grief pit or you just find methodical task completion very calming, here is my journey through Let's Organize My Life #16: Cleaning Out My Closet. May it inspire you toward your own small wins. Consider them prep for the revolution.
---
The Setup
Before you ask, no: I have not read The Life-Changing Magic of Tidying Up or Spark Joy or any of their ilk, because I am frankly terrified to. I can't imagine who I'd become if my cleaning and rule-following tendencies were allowed to collide in that way. If I'm already this obsessive without a formal neatness methodology, let's not even go down that road. So any resemblance is purely coincidental (and a sign that I am very intuitive about cleaning, I guess). But I still needed a framework to help tackle this thing.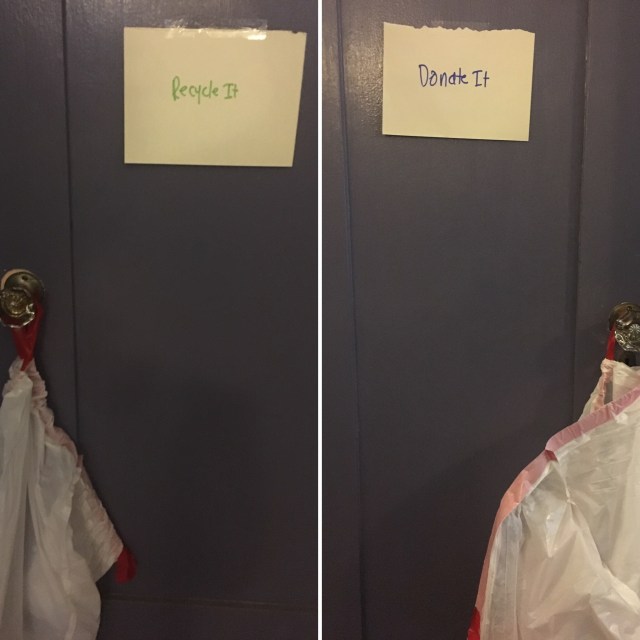 I decided to divide the stuff I wasn't keeping into Recycle and Donate categories, meaning the endgame was to throw nothing away. I was also not necessarily looking to get rid of or replace a ton of clothes — just be honest about what I'm not wearing anymore and give that stuff a loving home. I decided to donate to the LA LGBT Center's Youth Center on Highland, which accepts "gently usedwp_postscasual, professional, and winter clothes for homeless queer young folks. It felt more intentional and proactive than just dropping it all off at Goodwill, both because Goodwill pays some disabled employees a subminimum wage (which is totally legal and total bullshit, by the way) and because I wanted to know where my clothes would end up, and who they'd end up with. Really, if I can make one decluttering recommendation, it's this: pick a specialized donation destination whose mission matters to you. It will help you part with so much more stuff. Seriously.
My clothes storage space can be divided into three sub areas: the drawers, the closet, and the coat closet. I decided to take them on in that order, with the two I use most heavily up front. Decluttering recommendation #2: get the big jobs done first.
With my attack plan in place, I made my bed (first small win of the day!), fired up the background music (Christmas tunes) and prepared to get ruthless.
Let's do this.
---
The Drawers
I wasn't expecting to make much headway here because I use something from these drawers almost every day. How much extra could really be hanging around in there? Quite a bit, as it turns out. But! This area also boasted the highest concentration of Solid Keeps, including: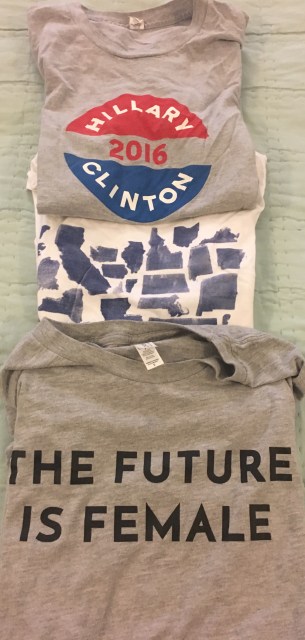 Donald Trump can pry these from my cold, dead hands after I've helped all my friends successfully run for office.
Hi, everyone.
How could I not.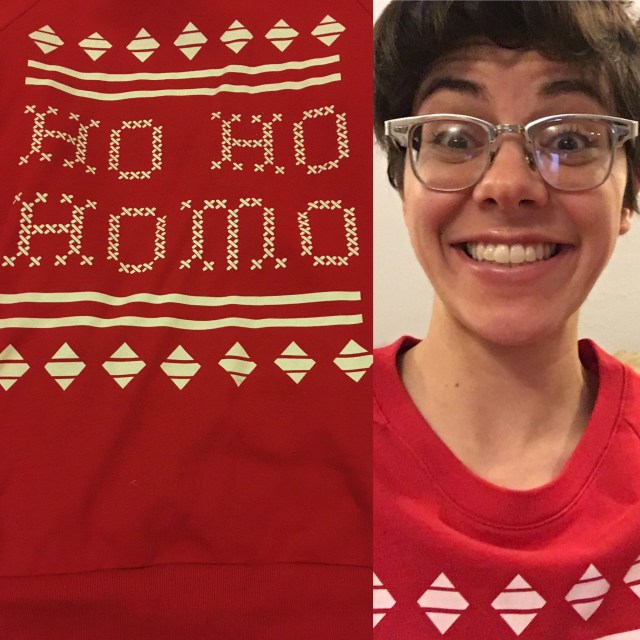 I found this and changed immediately. Have worn it every day since.
I also didn't expect to run across a big ol' pile of Feelings in the second drawer down, but there they were:
I didn't wear shorts for a solid decade (even though it is consistently a million degrees where I live) because I thought cerebral palsy made my legs too bizarre to pull them off. I can't build much muscle in my calves, so I long assumed they wouldn't hold up next to my giant shoes (more on that in a minute). Since hitting my fashion stride, I've realized that shorts are wonderful, I look very cute in them, and I deserve to wear what I want, thank you very much. All shorts stayed on principle.
I parted with some white sweaters — because neat as I am, I will always spill on white clothing and it's time to get real about that — along with some holey workout shirts that really deserved retirement and some otherwise fantastic items that just never quite fit. RIP, dinosaur shirt. May you find a new and better life.
Items donated: 17
Items recycled: 10
---
The Closet
I've been out of here for years (ba dum chh — sorry, I had to) but some great stuff was still hanging around!
If you're feeling down, a purple bomber jacket will help. God bless this thing, I'm never getting rid of it.
This grandpa vest has been woefully underused and that just will not do. It now has a prime place so that I never forget about it again. (Fun fashion fact: pretty sure I originally bought this as part of a Halloween plan to dress up as my dad.)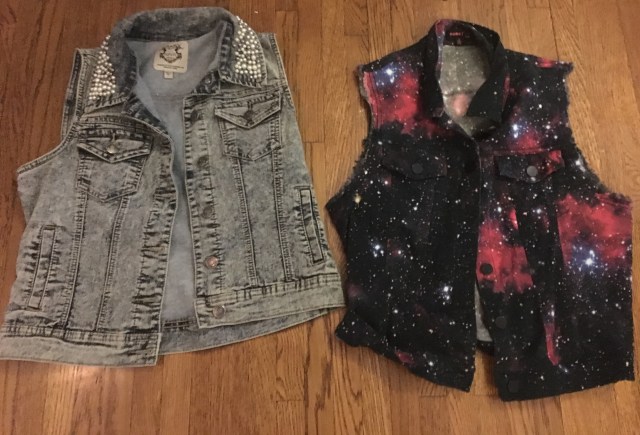 Speaking of vests, here are some staples of my A-Camp wardrobe, for obvious reasons.
Sometimes you purchase a perfect gem long in the past that reemerges to complete your "professor-in-trainingwp_postslook. For me, this bag is that gem. How did I ever leave you? Please forgive me.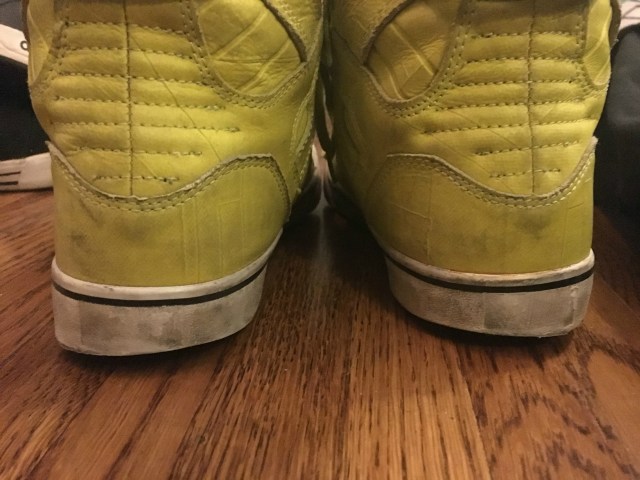 I kept these shoes for so long because the color is unmatched, I think we can all agree. But check out how crooked those soles are now. Like, the inside part of the heel is not even on the floor anymore. That's what cerebral palsy and orthotics will do (for real, there's an entire blog about it). With that kind of wonky weight distribution, even the toughest footwear only hangs on so long. Farewell, friends. You served valiantly.
Items donated: 18
Items recycled: 6 (all shoes)
---
The Coat Closet
By this point I was riding pretty high on organization as self-care. I even forgot about the election results for a second. I haven't been able to do that since November 8 at approximately 5:00 PM Pacific Standard Time. So I more than welcomed this distraction that, I'm serious, did a lot more good than I even anticipated. It felt great to watch the bags of donateables pile up and the clutter in my immediate environment dwindle. My mind and heart are a mess, but damn it, my home doesn't have to be.
The coat closet held many relics of past years I was ready to let go. Almost nothing in there was beyond saving, but much of it deserved a better home than I can provide.
Obviously I kept this one though. I affectionately refer to it as my "8-Year-Old at Chuck E. Cheese in 1996wp_postsjacket. In addition to all the splendor you see here, it is also fleece-lined.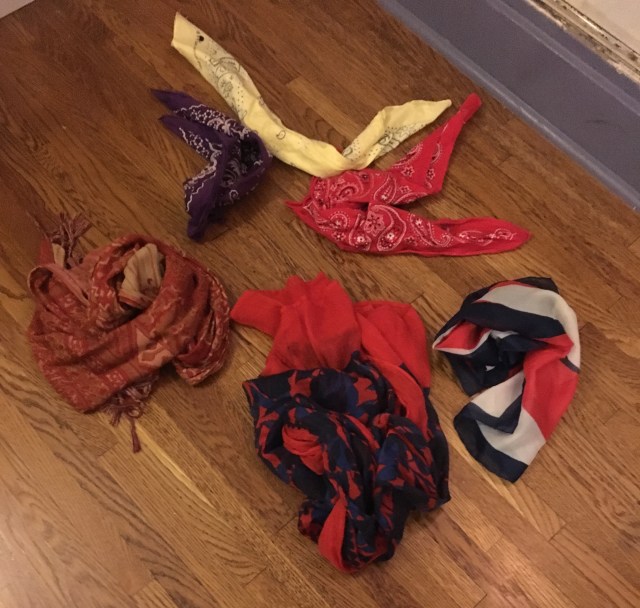 I had a Scarf Thing for a while, here are its remains.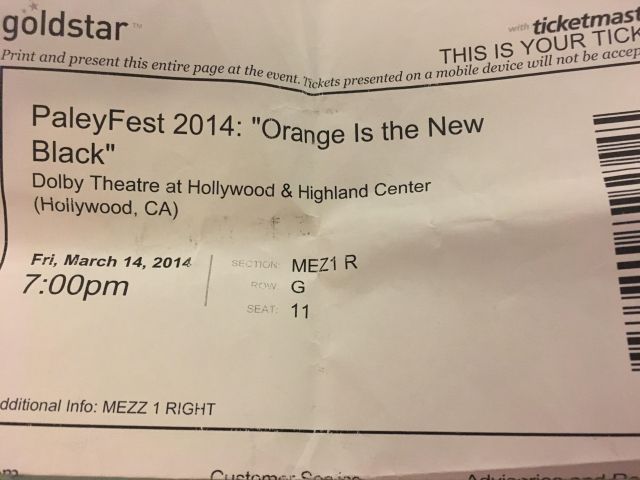 Two lessons: 1) always check your pockets, you never know what you might find and 2) if you haven't worn a jacket since March of 2014, it's probably okay to bid it farewell. Bonus lesson: 3) I am very gay.
Items donated: 14
Items recycled: 1

---
Total items donated: 49
Total items recycled: 27
Check out those final tallies! Not bad for an emergency stress clean. Don't you feel at least a little better? Whether or not you're super into tidiness, I hope you find yourself a small win this week. Do or write or say or make something that will make you feel like you matter and have impact and affect your world. Because the fact is you do — and even if you have to start with the smallest, most inconsequential way to show it, you're on your way and better than before.
I strongly suggest stockpiling those tiny moral victories in the closing weeks of this disaster year. Build momentum however you can (even if it's just cleaning up your immediate environment to start). Knowing I could take on a task and see it through, start to finish, reminds me that the same is true for my writing and my activism, too. I will literally start 2017 with my house in order —  and the work I'll do from there will be much better for it.
So take a deep breath and let's get organized. We're gonna need you in this fight.