CES 2010 has come and gone. Here's a handful of highlights from the massive Las Vegas electronics show where sexy screen technologies, tablets and e-readers loomed large.

MICROSOFT: Project Natal will be coming to the Xbox 360 in 2010. Project Natal is Microsoft's innovative response to the Wii's radical reinvention of the way we game.
Natal will allow gamers to play without controllers by using a kind of camera "which provides full-body 3D motion capture, facial recognition, and voice recognition capabilities." Microsoft intends Project Natal to offer even hardcore controller junkies an inventive gaming experience.
Also, Microsoft wants comics to go digital with Graphic.ly. But can we ever replace that classic comic store smell?
LENOVO introduces hybrid notebooks that function as a tablet or plug into a dock to act like a regular ol' laptop.
SAMSUNG debuts a translucent OLED screen– science is catching up to science fiction faster than ever!

AT&T will soon score some long-awaited Android phones.
PANASONIC shows off with a 3D camcorder. And everyone else brings the 3D too!
CELEB CAMEOS included Taylor Swift for Sony and Lady Gaga for Polaroid, announcing claims that she wants to resurrect the classic Polaroid camera, "combining it with the digital era and making something new."
Gaga will also be Polaroid's new creative director, which could be good as she sounds invested in the kitschy technology as an art form, just like the rest of us!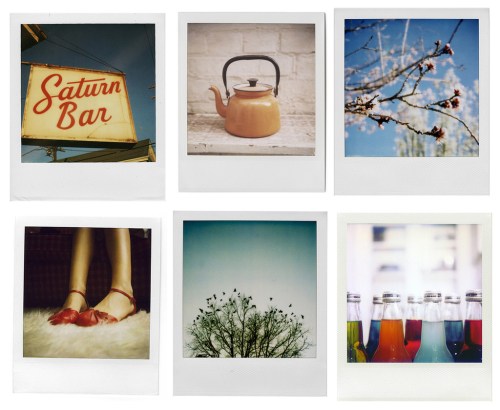 "We won't be selling cameras with my face on them," she said. "I'm working on bringing the instant film camera back as part of the future." That sounds like happy news for all of us retro-lovers who were crushed when Polaroid announced the discontinuation of their instant camera line in 2008. Now we won't have to fake it!


In Other News…
GAMING DOES GOOD: Another good defense of how video games impart kids (and adults!) with a valuable skill-set.
BLIZZARD TO STRAY TO CONSOLE GAMING: The company responsible for gluing many of us to our computer screens will soon lure us into the living room…or wherever your TV is!
UNCHARTED 2'S GENDER RELATIONS: Uncharted 2 rocks a more nuanced portrayal of a female character, as well as rocking everything else.
CANADA THINKS YOU HAVE A PROBLEM: That vast, progressive expanse up North thinks you might have a gaming problem and maybe even a gay problem, too!
FRUIT FLY PORN: If you shave a fruit fly's spiky penis, he won't be able to take it to home base with the ladies! Poor little guys.
AUSTIN FUNDS STUDENT GAMING: The city channels some cash money into educational gaming- sweet!
DEFENDING SOCIAL MEDIA: How Twitter and Myspace  actually have a lot going on beneath the surface of how we communicate.
GAMING VIOLENCE & THE FAIRER SEX: A look at the usually perverse way games like GTA treat women and sexuality.