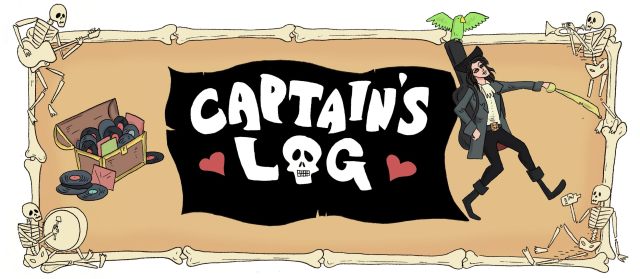 Good afternoon my little horn-billed dinosaurs, is it spring where you are?  I just moved to a place that doesn't really have seasons so I can't tell, but from what I recall this is the time of year when seasonal affective disorder gives way to mildly less miserable weather and maybe a flower?  I'm not sure.  Anyway, the time is ripe for us to dig into a couple of rad new releases from three much-hyped musicians and one brand new one.  All of this month's collection are solo artists – what does it mean?  Do you guys want to start a band?
Sia – "Chandelier"
It's been four years since Sia's last record, 2010's We Are Born.  Since then, she's been busy writing and collaborating on hits for pop artists ranging from Katy Perry ("Double Rainbow") to Beyoncé  ("Pretty Hurts") to Flo Rida ("Wild Ones"), but the Huffington Post accurately refers to this new track as "The Best Rihanna Song of 2014." By recording "Chandelier" for herself, Sia imbues it with more grit than it might have weathered had it been recorded by a traditional pop artist, and her phenomenal voice is more than up for the challenge.
https://www.youtube.com/watch?v=EIZPk-yVzPs
Mykki Blanco f/ Princess Nokia – "Wish You Would"
This new track (produced by Brenmar, who is responsible for a huge chunk of Mykki's hits including 2012's "Wavvy") is a bit more relaxed than Mykki's previous singles, but their delivery is hardly less ferocious at slower tempos. We must also take a moment to appreciate Princess Nokia informing us that she is "fresher than kale," which should appeal to a large chunk of this website's target audience.  Come back and talk to us when you are more nutritious than quinoa, Princess Nokia.
Lykke Li – "Love Me Like I'm Not Made of Stone"
When Lykke Li first emerged on the scene, the thing I liked about her most was her ability to weave gorgeous layers of stark, simple melodies.  This track (off her upcoming third album, due May 5) is a sweet, somewhat mournful plea for affection built off a simple strummed guitar, but it doesn't need ornate instrumentation to get stuck in your head for hours.  Li's third album is the closing chapter in what she describes as a trilogy between her debut album Youth Novels and 2011's Wounded Rhymes.
I don't know about you guys, but I've had a rough week and my eye makeup looks just like the opening shots of this video and I'm thinking about having tequila for lunch, so this video speaks to my soul.  Tove Lo is a Stockholm-based electro-pop singer (OF COURSE) who's written songs for several other pop artists including Icona Pop.  All Swedish people are gifted with the ability to write gloriously catchy, frighteningly on-point songs about having your heart broken, which is slightly disconcerting.  Tove Lo's debut EP Truth Serum is out now.
---
The Captain's Log is a monthly-ish collection of new music that Stef found while sailing the seven seas in search of adventure, with a parrot on her shoulder and a song in her heart.
Header by Rory Midhani.