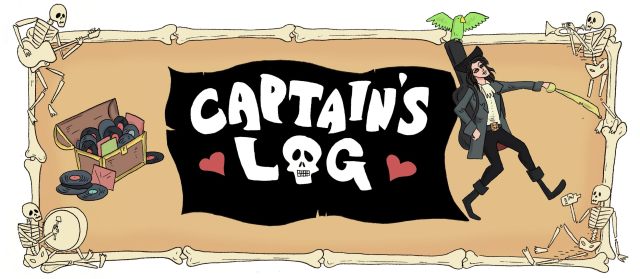 Good afternoon, truffle fries! Welcome to another exciting edition of the Captain's Log, where we talk about all the hottest new traxxx. My initial instinct was to make this entire column a series of 90s-era Missy Elliott videos (as I yearn to do just about every month), but today the internet exploded with a diverse range of new releases from a bunch of iconic queer and queer-friendly artists. Onwards and upwards, I suppose.
Angel Haze – "Candlxs"
OMG Angel Haze, we get it. You really like your girlfriend, model and heir to Jack Donaghy's microwave oven fortune, Ireland Baldwin. She promised us recently that her new album would be a major departure from Dirty Gold, and this song is certainly more melodic and markedly more… romantic than anything on her previous albums. It's also catchy as fuck and mushy as all get-out. I implore you to check out the artwork for the track, a painting by Ms. Haze herself of the happy couple sitting in a field of flowers, staring at their own matching "we can be heroes" tattoos hovering in a sunset. I'm not crying, everything's fine. Is that a subtle homage to Ozzy's "Crazy Train" in the beginning? This lady is nothing if not full of surprises.
Erase Errata – "Watch Your Language"
San Francisco queer post-punk superstars Erase Errata haven't released any new music in four years, but since 2015 is apparently the year for awesome all-girl bands to make their ferocious comebacks, here we are. Their new record Lost Weekend is a solid batch of jagged rock songs. I guess I'm supposed to tell you about the lead single "My Life In Shadows," but I'd rather talk about my favorite track on the record, the bluesy "Watch Your Language."
Giorgio Moroder f/ Kylie Minogue – "Right Here, Right Now"
The other day I heard "Love At First Sight" in Trader Joe's and was like, damn, I haven't thought about Kylie Minogue in forever. I wonder what that perfect angel is up to these days. Now we know; she's heading up this lead single from super-producer Giorgio Moroder's new record, 74 is the new 24. You might know Moroder from oh, basically any Donna Summer single you've ever loved ("Bad Girls," "On The Radio," "Hot Stuff," "Love To Love You Baby," among many others) and essentially pioneering synth disco. You might know Kylie Minogue from being a gorgeous, grinning glitter bomb from outer space. Together, they are basically magic — this song is an effortless classic.
D'Angelo – "The Charade" (Live on SNL)
I don't usually talk about straight dudes in this column unless there's a damn good reason, but I think we need to talk about D'Angelo's performance on SNL this past Saturday. Not only is the song (and album) an absolute masterpiece, he also made a political statement by performing in a hoodie while his backup singers wore t-shirts emblazoned with "Black Lives Matter" and "I Can't Breathe." If you haven't listened to Black Messiah yet, now's the time, if only for this fantastic guitar solo.
http://www.hulu.com/watch/744931