Scarves. Shawls. Bufundas. Foulards. How do I love thee? Let me count the ways.
You instantly make a pair of jeans and a t-shirt shirt look like a grown up outfit. You keep my neck warm and dry. You protect my delicate nose from offensive smells. You are my pillow on long, unexpected car rides. You work tirelessly for me.
And so in the spirit general autumn gaiety, I offer you, dear reader, these tips on working your scarves as hard as they work for you.
The Double Loop
Simple, classic. The double loop is the ramen noodles of the scarf world: easy yet comfortable and satisfying. Almost any scarf works with this style, but I'd recommend going for something big and cozy, a football scarf, some plaid, professional-looking stripes, the harry potter or, if it's not so cold where you are, a lighter knit.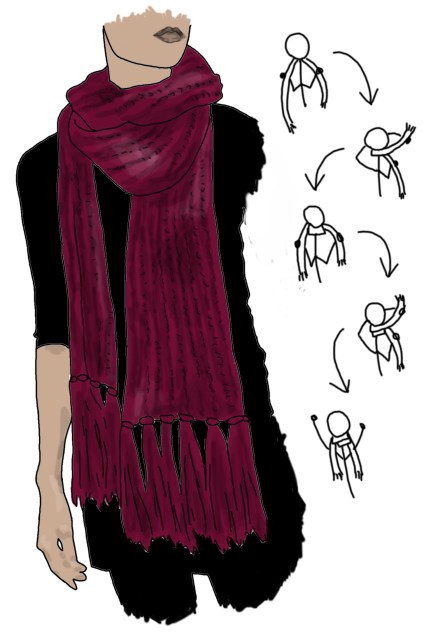 +
The "I Have Important Shit To Do And Need This Nonsense Out Of My Way"
This one's nothing more than a single or double loop kept in place with a hidden safety pin. It's excellent for days when you're running errands or constantly moving around and don't need extraneous bits of wool in your way. It works best with shorter scarfs like this thick knit one or this tartan number.
 +
Le Complicated and Fancy Loop
Now we're bringing out the big guns. This little loop looks excellent with and otherwise plain getup and tends to last longer if you craft your knot with big old chunky knit scarves.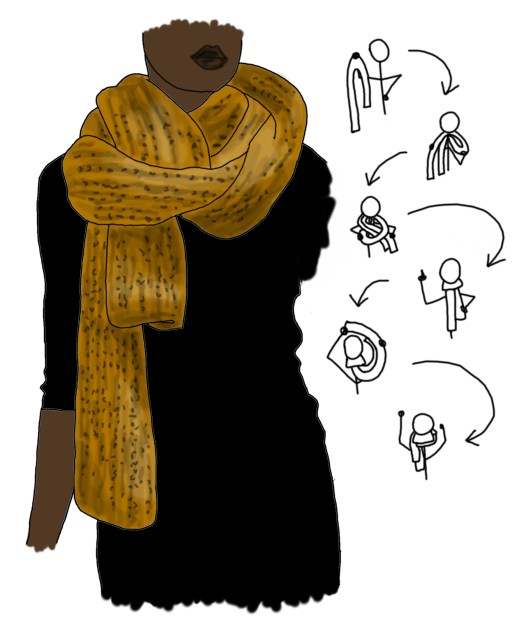 +
The Fake Circle Scarf
The fake circle scarf is the scarf of people who could buy pasta but instead make it. Actually it's not because that scarf is a hand-knitted real circle scarf, but you get the picture. It's le complicated and fancy loop plus one, mainly because all you have to do is casually toss (or, if you must, loop through again and tuck in) the hanging parts of the last knot over your shoulder. It requires a very long scarf and stays in place with thick knits, fine wool knits, and everything in between.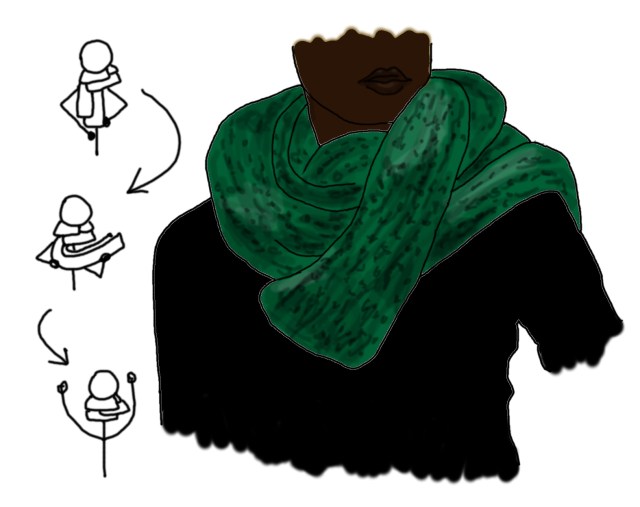 +  
The Keffiyah
While the keffiyah (worn as a fashion accessory, that is) was in the limelight a few years ago, I don't see any reason that it has to go so soon. You can go with the traditional pattern or you can try different colors and textures or patterns.