It's almost Autostraddle's International Meet Me At The Record Store Day! That means you've only got a little bit of time to become a total vinylhead. Also, is that a word? Either way. Here's a shopping list for you so that when you come back with hundreds of records in hand, you'll have tons of ways to show 'em off and be really pretentious about the fact that they exist for years to come.
---
For Storing Your Records
Every good thing needs a home. And every perfect thing needs a home even moreso.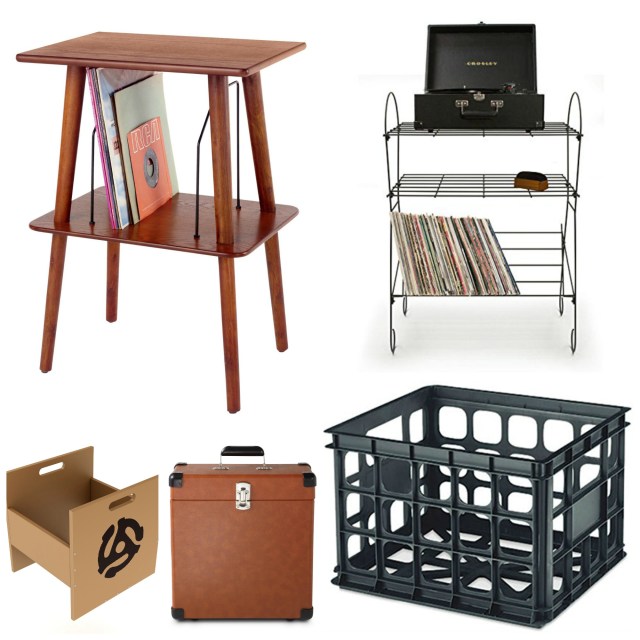 Crosley ST66-PA Manchester Entertainment Center Stand
If I could own this I would already own this. Remind me this Christmas to add it to my list, please.
Wirecord Turntable Stand in Black Finish
For those of you who are opposed to fancy wood stands. WHO ARE YOU?
Crosley CR401-TA Record Carrier Case
For the vinyl girl on the go! I mean, I think lifting 30 records at once would maybe dramatically hurt you, please don't attempt this without preparing thoroughly, but if you have the upper arm strength for this then god bless you on your journey.
Sterilite Plastic Storage Crate
True story, when I moved to Los Angeles I ditched my record crate. I will live with that regret until I pass on from this life into the next. You can't fuck with the classics, and there's nothing more classic than throwing your prized records into a plastic milk crate next to your bed.
If the wooden record-holding stand I'll never have and the record crate I miss had a love child, it would be this. I'm not sure why you read that sentence and didn't immediately buy it, honestly.
---
For Displaying Your Records
What's the point of buying records if you don't utilize them as integral parts of your decor? I personally have used my record collection as decoration in most every room I ever lived in. The room I have now came with a beautiful wooden storage unit that has wide open cubbies, so I stood all my records in one and swap out which one faces the room. (Right now, and for a good while, it's been Bruce Springsteen's "Darkness on the Edge of Town.") However, you don't have my life, and perhaps you don't even have a place right now to put your records without obscuring them! That's sad, y'all. Here's some solutions.

For records that are in mint condition, signed by a famous person or endowed with a hella beautiful cover and/or disc.
Affordable, simple, and guaranteed not to clash with your furniture. Similarly, there's thicker black wood frames that serve the same purpose but with more of a bold statement. It's whatever you're into!
Art Vinyl Play and Display Record Frame
Well, isn't this neat! You can display your record and listen to it at the same time because it's the future. Also comes in white, which is more on-brand for me but I didn't want to put myself first in writing this piece.
---
For Establishing Your Cred / Being Way Too Into Records
C'mon, we all want it. Right? What better way to be obnoxiously involved in the world of vinyl than to make it explicitly and abundantly clear in as many ways as possible? That's what these random trinkets are for!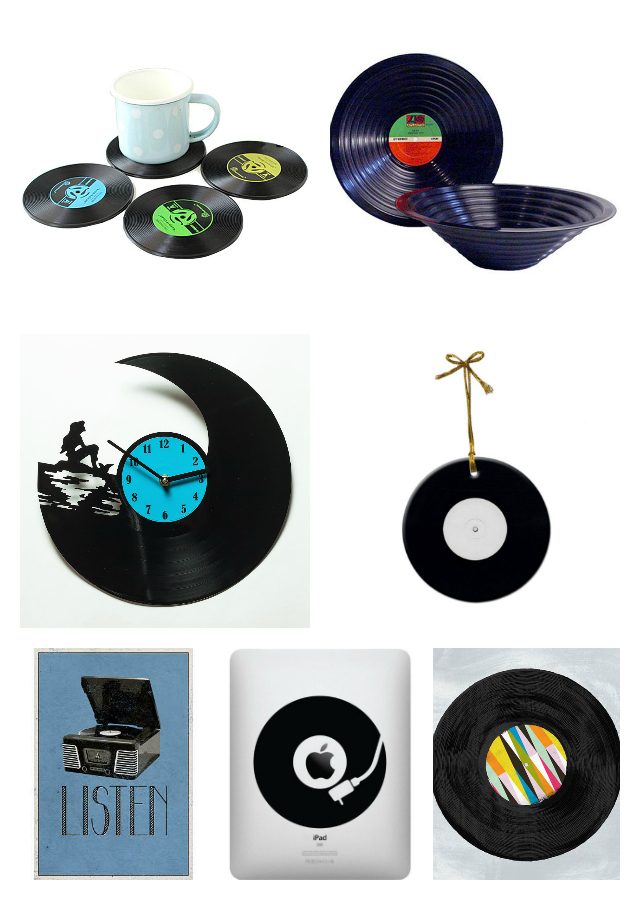 Unlike the kinds in stores, these are flexible! Which means they're probably less breakable. Which means these are adorable and a huge win.
It's the "Diva" edition. I couldn't not put it here.
I love Christmas and I love rock n' roll, so put another ornament on your wish list, baby.
This seems relevant to your interests, but is not the only wall clock made of a record available on the world wide web. Just so you know! There's probably one featuring your favorite artist and/or in the shape of your favorite land or sea creature, so! Consider this a strong starting point in your journey.
I want to keep this next to my desk and just hold it up really high whenever someone tries to talk over me in my room.
Do you put a million stickers on your laptop? Do you put a million stickers on your iPad? Do you put a million stickers on any of your technological devices? I am one in a million in that I do not, but if I did, I would 100% stick this on everything I owned.
Wheatpaste Art Collective Decal
This is just badass, no further comment, it is perfect and amazing.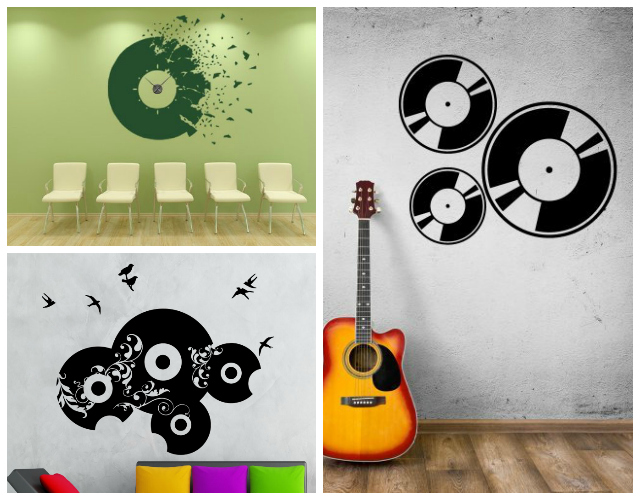 And in case you wanna go really hard: Here's some wall art.