Well, the college basketball season is officially over…and with that, my favorite time of year has come to an end. But, I suppose, if it had to end, both the men's and women's championship games gave us something great to remember the 2021-2022 season by…well, unless the NCAA vacates Kansas' win. Otherwise, though, both the men's and women's finals lived up to the hype.
On the women's side, Dawn Staley had her team ready to play, as the South Carolina Gamecocks came out and imposed their will on the UCONN Huskies. It was as incredible of a defensive performance as I've ever seen in a title game. South Carolina's guards clung to their defensive assignments like glue, stifling their ability of UCONN's guards — Azzi Fudd, Christyn Williams and Paige Bueckers — to get their shots. South Carolina's bigs were monsters on the glass, limiting the Huskies to one shot on the defensive end and then securing the Gamecocks multiple looks at the basket each time. When Geno Auriemma came out for his interview after the first quarter, which South Carolina led 22-8, he looked positively shell-shocked. It was like Staley resurrected Nolan Richardson's "40 Minutes of Hell" and her team executed the game plan flawlessly.
On the men's side, it felt a little like a war of attrition: UNC's big man, Armando Bacot, turned his ankle during an epic win against Duke in the national semifinal and, yet, would not allow himself to miss the championship game. And for a long while, it looked like Bacot would help lead the Tar Heels to victory…but Kansas was too good and too well-coached to get blown out and the injuries would start to mount for Carolina. Bacot would go down after injuring his ankle, again (the sight of him hopping down the court is one I'll likely remember forever). Caleb Love would twist his ankle, twice. The Tar Heels' grizzly big man, Brady Manek, took multiple shots to head (who cares about a concussion protocol, I guess?). Then, a shot in the stomach knocked the wind (and some bile, apparently) out of one of UNC's reserves, Puff Johnson. It all just proved too much for the Heels to overcome.
Was Kansas' comeback — down 15 at the half — the best comeback in championship history? Not even close. Two words: Arike Ogunbowale.
Now, to get my fill of basketball, I'm going to need to pretend to care about the NBA for about a month until the WNBA season kicks off. But to get my fill of madness, I'm going to rely on y'all who have created some incredible match-ups for our Sweet 16.
---
Generation Q Region
Dani Nùñez (with Gigi) vs. Shane McCutcheon (with Tess)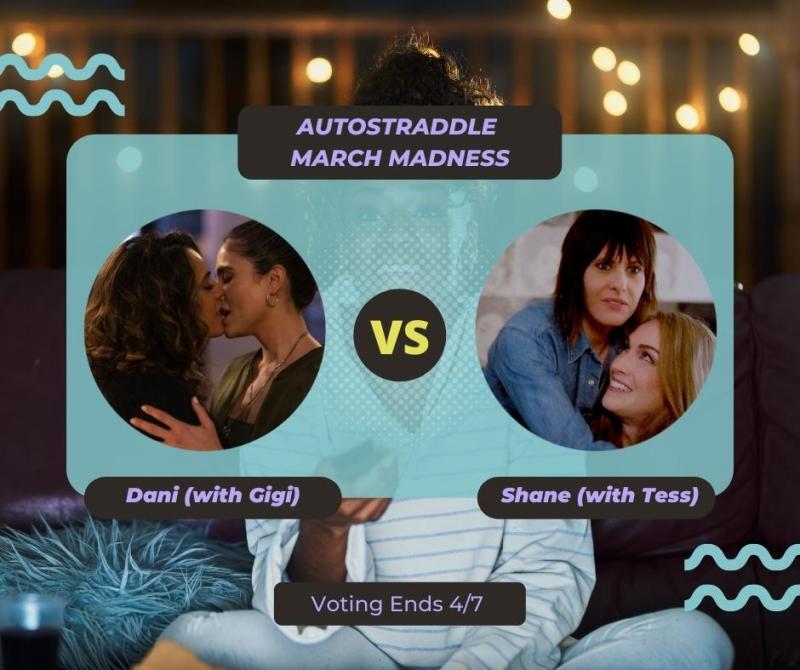 Gigi Ghorbani (with Dani) vs. Tess Van De Berg (with Shane)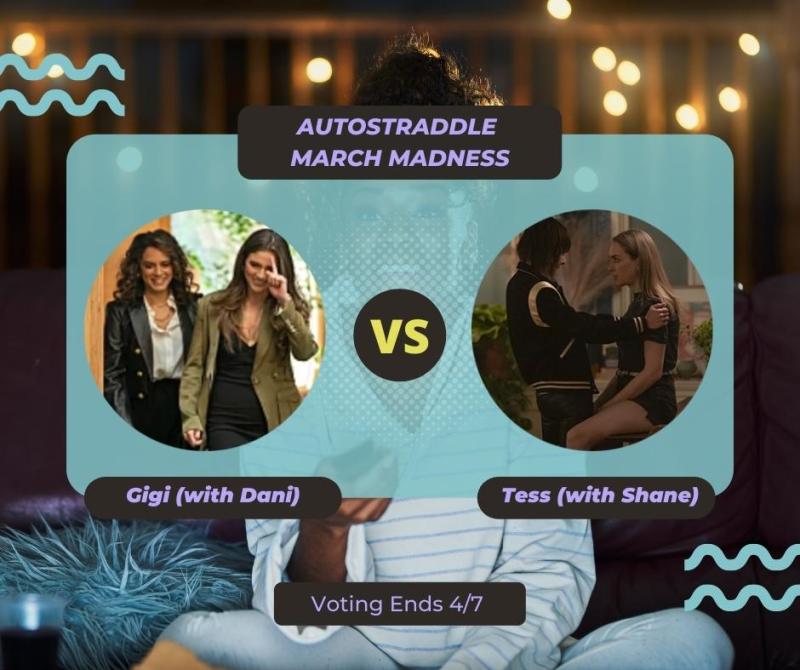 Through two rounds of voting, there's no denying it: Autostraddle readers love Gigi. Through two rounds of voting, she is the top vote getter of any participant, not just in this region but in the entire field. Her success has rubbed off on her on-screen love interest, Dani Nùñez, who blew past Alice in the second round. While I expected Dani to come out on top, I didn't anticipate the win coming by such a comfortable margin. Micah and Maribel turned out to be more popular in the second round than Alice and Nat, garnering more votes in their respective races. Unfortunately, though, they still fell short in the end to Shane and Tess, setting up some compelling contests for the Sweet 16.
---
Sci-Fi/Fantasy Region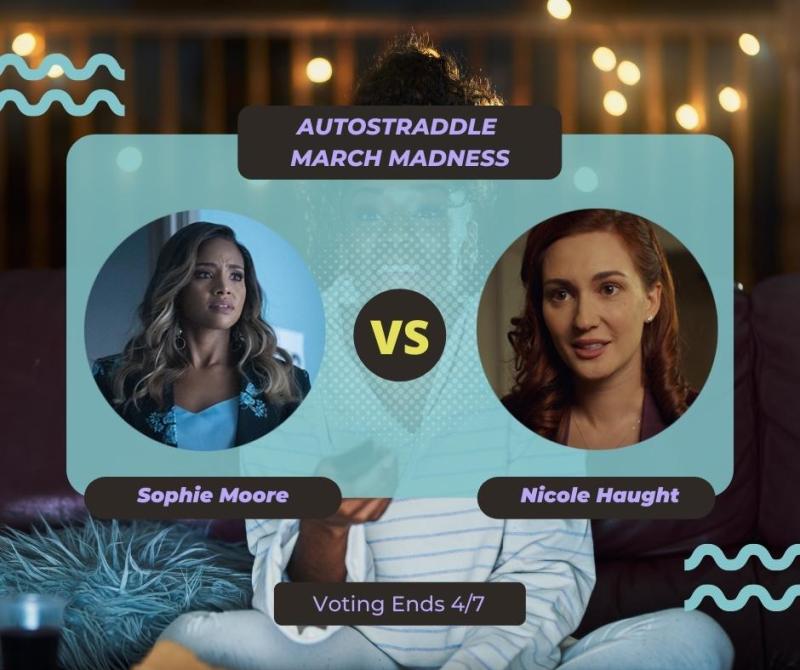 The gauntlet in the Sci-Fi/Fantasy region continues with the top two ships facing off in the region's final four. Hats off to the #BatFam for pushing Ryan and Sophie through past a strong challenge from Sara and Ava. But has #WildMoore finally met their match in #WayHaught? The defending March Madness champions continue to make it look easy…dispatching opponents without really being threatened. And now, coming off a successful fan convention, do Waverly and Nicole have the wind at their backs or can their quest for a repeat victory be thwarted by the team from Batwoman?
---
Baby Gays Region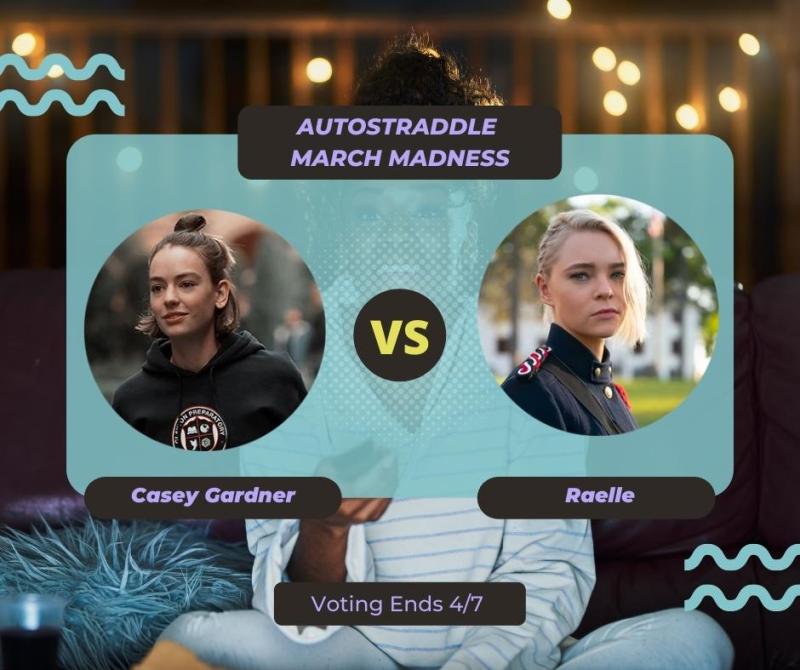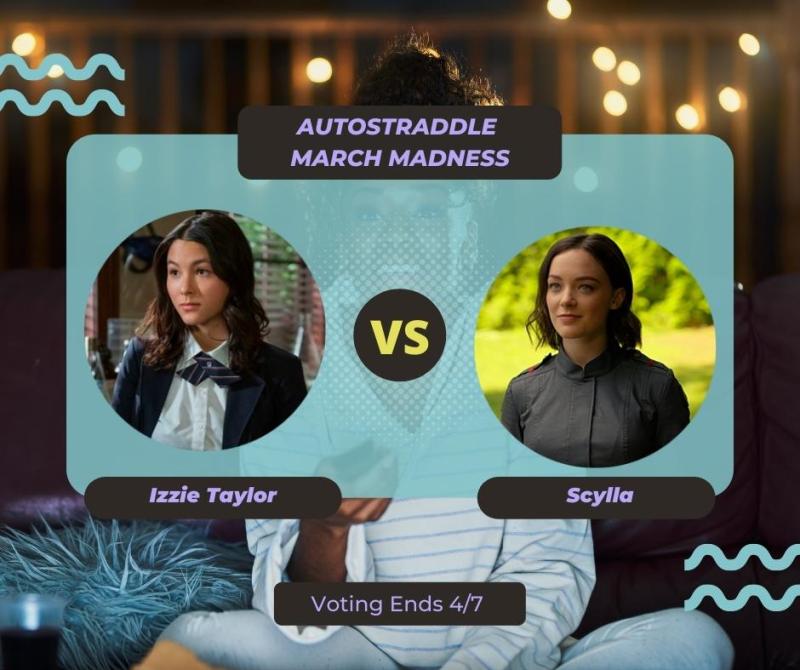 Usually, I can get a little bit of a jump on writing my posts by glancing at the vote counts a little early but this week I had to wait the entire 48 hour voting period because the competition between Euphoria and Motherland: Fort Salem was so back and forth. I'd check in at one moment and Rue would be winning, I'd check in a few hours later and Raelle would be winning…the lead volleyed back and forth between the pairings for the entire voting period. In the end, though, Raelle and Syclla eeked out narrow wins and move on to face the team from Atypical. Can the pair from M: FS pull off another upset or will Casey and Izzie continue their dominance in the Baby Gays region?
---
GROWN Region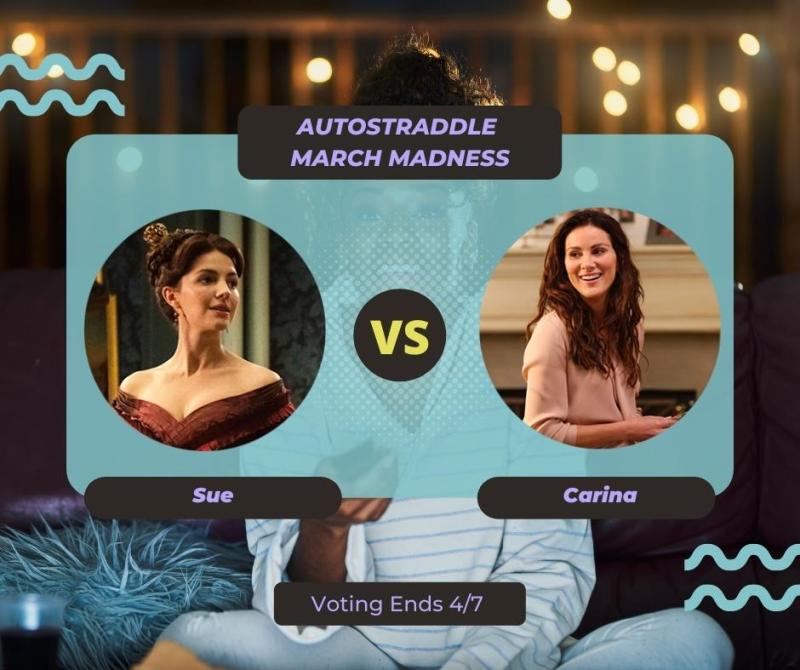 I wasn't surprised to see Bradley Jackson and Laura Peterson go down in the second round…Emily and Sue are a formidable opponent and Bradley, in particularly, had just barely gotten through her first round match-up. But the match-ups between Maya and Kat and Carina and Adena? That was almost too much for my heart to take. I mean, the chemistry between those two couples, my goodness. In the end, though Maya and Carina were able to eek out the victory.
So now we're left with Emily vs. Maya and Sue vs. Carina?! How do you even choose? I have absolutely no idea what's going to happen now.
---
As usual, the voting will go on for 48 hours and then we'll be back here on Thursday to reveal who's advanced onto our Elite 8.