Did you watch the women's Final Four games over the weekend? If you missed them and you're even remotely interested in sports, you missed three truly classic games that really embodied everything that's great about March Madness. We got dramatic comebacks — Notre Dame battled back from being down 15 to Mississippi State in the national championship game — after pulling an improbable upset of UCONN in the semifinals. And the buzzer beaters… OH MY GOD, the buzzer beaters!
Mississippi State's Roshunda Johnson hit long three with seconds left against Louisville to push their semifinal game into overtime and then, in the next semifinal, Notre Dame's Arike Ogunbowale hit a stepback jumper with one second left to topple UCONN. Two nights later, Ogunbowale struck again, hitting a fall away three pointer just before the buzzer to give the Irish the championship. It was incredible.
Now, while Autostraddle's version of March Madness probably won't have me tweeting expletives or running around my living room yelling "can you believe that!" to no one in particular (especially since y'all had the good sense to finally eliminate Piper and Alex), we've still had our share of excitement. For the second round in a row, we've had a contest decided by ten votes or less.
I expect that trend to continue in the Elite 8 where y'all have set up some virtually impossible match-ups. After Kat and Adena narrowly beat out Elena and Syd in the Sweet 16, they go onto face Kate and Emaline from Everything Sucks. Despite the public lament about the match-up between Cosmina and Delphine and Nicole and Waverly, the ladies of Wynonna Earp defeated them pretty easily and set up another difficult match-up with Maggie and Alex of Supergirl.
In the International Region, fans excited about Kate and Rana's impending return on Coronation Street advanced them into the Elite 8. They'll meet Flor and Jazmin who overcame an unexpectedly tough challenge from Sara and Carlota of Cable Girls. I thought, for sure, that Las Estrellas would come out of this region but now this region really looks like a toss-up.
Over in the Drama Region, things went about as I expected hoped for, as Piper and Alex were finally sent packing by Petra and JR and Lena and Stef overcame a strong challenge from Izzy and Emma. Of course, that sets up another Sophie's choice for you in the Elite 8: Jane the Virgin or The Fosters.
So now it's time to make your picks! You've got 48 hours to summon all the fandom to Autostraddle to vote for whom should represent the Baby Gays, Sci-Fi/Fantasy, International and DRAMA regions in the Final Four. Voting in this round will close on Wednesday, April 4 at 2PM EST.
The Baby Gays
Kate and Emaline, Everything Sucks vs. Adena and Kat, The Bold Type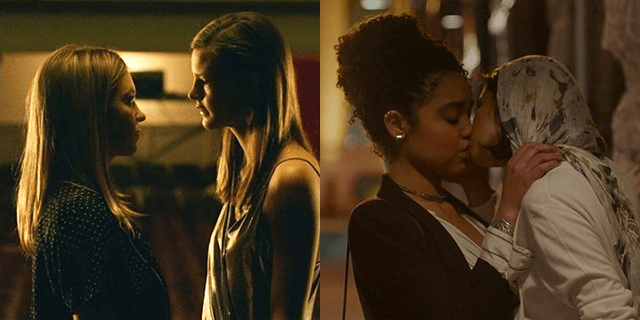 ---
Sci-Fi/Fantasy Babes
Alex and Maggie, Supergirl vs. Nicole and Waverly, Wynonna Earp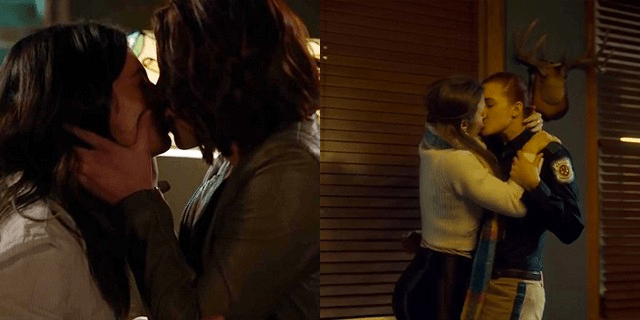 ---
International Faves
Florencia ("Flor") and Jazmin, Las Estrellas vs. Kate and Rana, Coronation Street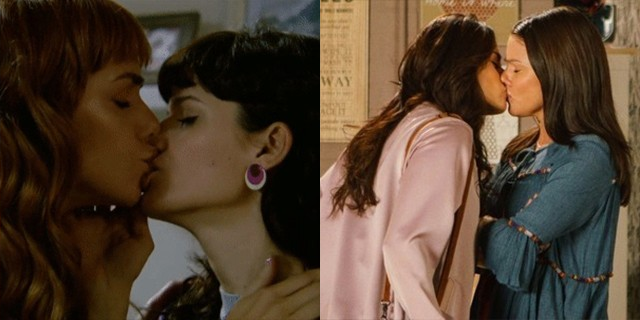 ---
DRAMA Faves
Petra and Jane "JR" Ramos, Jane the Virgin vs. Lena and Stef, The Fosters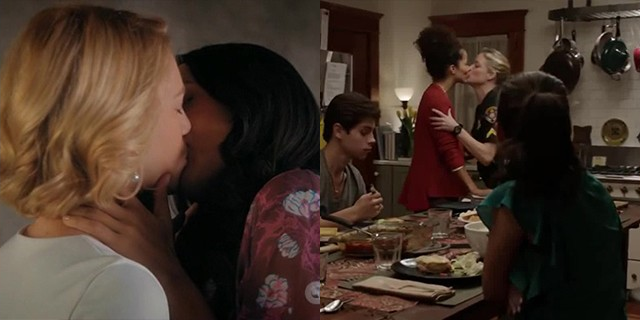 ---
Oops! We could not locate your form.