"Dante really had no other way to talk about his time except in a poem. Inferno (A Poet's Novel) is a heavily coded poem. It's not about censorship but something else. It was an age of not even satire but allegory. His beliefs were fixed in the structure of his poem like the windows of a church. Her eyes twinkled. Oh my god."
-Inferno
+
Hi hi hi what are you doing right now? Are you refreshing tumblr or making grilled cheese or wondering whether your cat is gay? Maybe instead of that you should buy a copy of Inferno, because we're reading it for Autostraddle Read A F*cking Book Club. Yeah. Yeah, I know.
+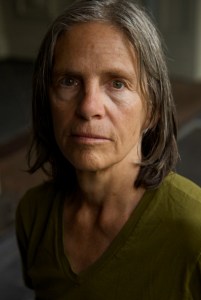 Eileen Myles' Inferno is a "poet's novel," a concept which we were heretofore largely unfamiliar with but are nonetheless very excited about. Also, we are excited about Eileen Myles. A lot. Forever. So excited that we are reading her book for Book Club even though OR Books, the beautiful angel publishing house of the future that she's with, does not distribute via Amazon, thus denying us literally hundreds of cents in affiliate linkage money.
We have more coming for you soon w/r/t exactly how special and beautiful Inferno is, because we are unabashedly obsessed with this book. Until then, we would like to politely suggest you buy it, and then read it. By November 19th, which is when we will have the open thread discussing our feelings on it.
+
A word about money, honey. We know you don't have any because neither do we. If $16 for a book is too much for you, just go with the ebook that only costs $10! That is the price of two soy lattes, assuming that you put the change from each transaction in the tip jar, which you always should. LOOK YOU CAN EVEN CHOOSE FROM TWO DIFFERENT COVERS.
[ BUY THIS BOOK ]
For our international friends: the publisher assures us that international shipping is only $5 to the UK and $8 everywhere else, which depending on your exchange rate may or may not be a reasonable amount of money. If not, did you notice up above where I said EBOOKS. It's a thing. If you're reading this, you have a computer with internet access, and if you have that then you're only a few clicks away from being up close and personal with an ebook. Ok? Ok.
The thing is that even at our most poorest moments, supporting literature and writers is literally, after food (sometimes) THE MOST IMPORTANT THING YOU CAN DO WITH YOUR MONEY. We are ALL ABOUT THE LIBRARY, and prefer it, but sometimes events occur which require us to buy books, like school and presents, and this is just gonna have to be one of those times and we think it's okay. We're at peace with it. We are ready to splurge to support independent, feminist lesbian literature. Of all things.
We have more to say on this topic. You will also have more to say on this topic. Eileen Myles has many things to say. Some of them are perfect and beautiful things, like: "She just kind of befriended us like wolves but she believed that wolves were good and could be taught too," and "There was something really covered about childhood. I think it was the nuns." I don't know. We feel good about this. Do you not feel good yet? Here is audio of Emily Gould talking about Eileen Myles and then Eileen reading a poem, we found it just for you, it's really fantastic we're not kidding. Now how do you feel? WE ARE EXCITED TO FIND OUT. See you in November, you badass motherfuckers.