LP, aka Laura Pergolizzi, is a New York-born, Los Angeles-based singer-songwriter-ukulele slayer who I think you might fall a little in love with.
By LP's own admission, or at least that of her biographer, describing LP's music is a difficult task. She's rockin' but not really rock. The songs are hooky but not really pop. You could go with that ambiguous 'indie' label, maybe, or even folk. Whatever you want to call it, it's good. In fact, this year Martin Guitar named LP as their first female ambassador, while Esquire crowned her one of 2012's 'rising stars'. She's not only one talented woman, but perhaps also one of the most exciting emerging artists you'll discover this year.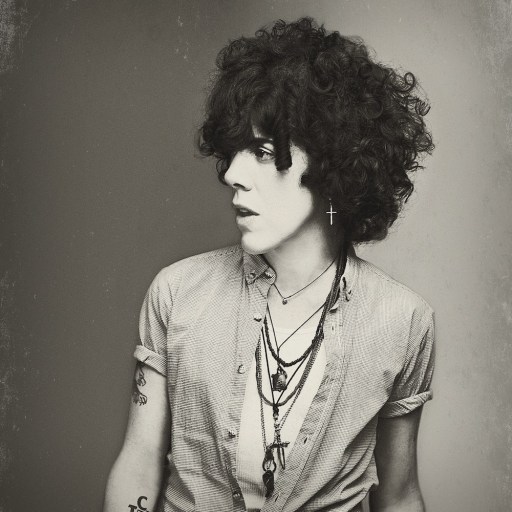 LP's newly-released EP, Into The Wild – Live At EastWest Studios, features five songs and five accompanying music videos that are perfectly crafted and performed with electricity that'll jump through your speakers and screen. And her voice, my god. That voice. You'll hear more about that in a moment.
Most of you have probably, unknowingly, heard LP's work already. Most notably, "Wasted" was the South Of Nowhere theme song, while her new single "Into The Wild" is sound-tracking Citibank TV commercials right now. And that's just the music that she's written and performed herself. LP is credited with co-writing the super infectious Rihanna hit, "Cheers (Drink To That)" – which coincidentally, or perhaps not, is the only track I enjoyed on Loud – as well as songs for the Backstreet Boys and Christina Aguilera, to name a few.
The five tracks on Into The Wild were performed and filmed in front of an intimate studio audience. Releasing a live record as a first major label debut is a gutsy move; there's no room for error, no opportunity for re-takes. What we see is what we get and, for me, that honesty pays off here. It's a convincing, well-executed package that shows off not only LP's talent as a performer, but also the confidence that her label has in her career.
While LP's instrument of choice, the ukulele, provides a significant point of difference between LP and many other artists, the hero of Into The Woods in undoubtedly her voice; it's this rough-but-delicate thing that is so unique and intense, so every single adjective all at once. UR Chicago Magazine describes it rather perfectly as "everything from Steve Nicks' subtle rasp, Patti Smith's knack for defying the idea of 'genres', Regina Spektor's lighter-than-air delivery, and Chrissie Hynde's ability to turn a lyric into a hook. In other words, this is a voice that just has to be heard to be believed."
I'll spare you the usual track-by-track break-down, as every video from Into The Wild is viewable online – "Into The Wild", "Levitator", "Wasted Love", "Someday" and "Tokyo Sunrise" (below). I'll just wrap this up by saying that if dapper girls with soaring vocals and mad ukulele skills are your jam, Into The Wild is a record that you need to own. The only issue you might have is that, with only five songs and videos, it'll leave you wanting so much more.
Now it's time for videos! Starting with my favourite track from the new record, "Tokyo Sunrise".
Here's LP performing "Into The Wild" in the middle of Austin's Sixth Street during SXSW2012.
You'll probably also enjoy this adorable home video of LP performing a little tune called "Stupid Song", filmed by her girlfriend. (Shout out to reader Stacey, who sent me this video and kick-started my LP addiction).
Also worth checking out is the video of LP covering Beyoncé's "Halo" (which can be downloaded for free on Soundcloud) as well as LP performing "Dog Days Are Over" with Florence Welch.
Into The Wild – Live At EastWest Studios is available now through the usual music sellers. LP also has two independent releases, Heart-Shaped Scar (2001) and Suburban Sprawl & Alcohol (2004).