You may not know the name Aleksa Palladino. You may not even know the name Angela Darmody, Palladino's lady-loving character on HBO's Boardwalk Empire. But you may be familiar with Palladino's otherworldly good looks.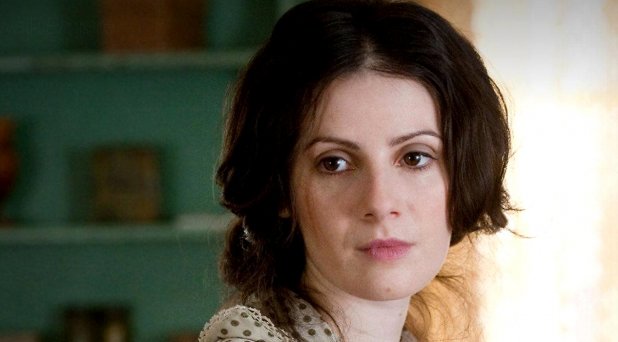 It's tough being a lesbian in 1920s Atlantic City. If you watched Boardwalk Empire, you saw Angela Darmody — wife of a crime boss and mother of a small child — fall in love with two women. Both relationships met tragic endings, and her character was written off the show last season.
But, fear not! Angela Darmody lives on. Sort of.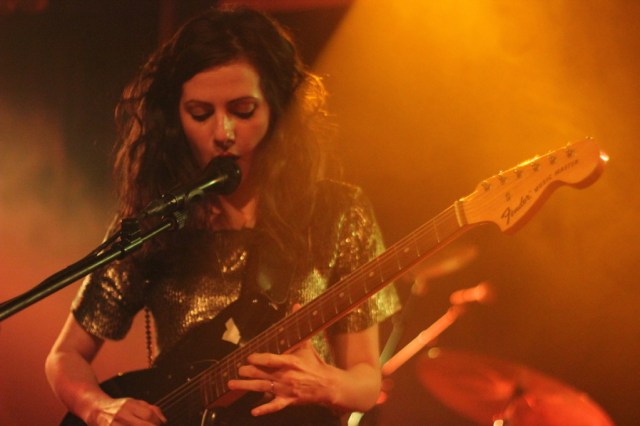 Palladino is not only a talented actress, she's also a musician who performs as Exitmusic, along with her husband Devon Church. Exitmusic's debut album Passage was released back in May and a U.S. tour is now underway.
Exitmusic is wonderfully weird, moody, and atmospheric. Their sound has been compared to Portishead, Sigur Ros, and Radiohead. Aleksa Palladino's voice is at times a whisper, at times a guttural wail. It's a bit of an acquired taste, but put your headphones on and take a listen to "The Modern Age" (below). Within twenty minutes of hearing this track (my favorite off the album), I had purchased tickets to their D.C. show. We may have lost Angela Darmody, but at least we got Exitmusic!