Wonderful world of Autostraddle, come on round because I have a story for you. This week my mom sent me a chain email called "Tequila and Lime" but it was actually about "the 8 people you love most in the world." I took some time to process and unfortunately, in that time span a bunch of things happened that we didn't tell you about! So here are the stories we missed this week, en masse.
+
LGBT History Month
Today, 18 plaques "honoring a diverse array of national and international people who should be found in any history book" will be displayed publicly as part of Chicago's growing "Legacy Project," which is centered around LGBT history. That's so neat, you guys! And if you're in San Francisco, you can check out the Gala Silent Auction on October 25 to benefit the GLBT Historical Society and GLBT History Museum, which both sound pretty much perfect. Haven't you been meaning to get your hands on a 1911 photograph of silent-movie female-impersonation star Julian Eltinge and a 1922 craftsman tile from the Castro Theatre? Now's your time.
+
On Teevee
If you'd rather stay inside than venture to the Legacy Walk or spend money, though, I totally understand. Plus, maybe once we turn the television on we'll start having a provocative conversation about the (mis)representation of black women throughout history or whether or not reality television is making us all smarter or how important gay television has been for us anyway. These conversations would probably make me think you had an awesome pop culture brain. You know? I'd freak out.
+
P!nk Thinks She's An Honorary Lesbian
In fact, I'd probably be all like, "dood, that is the most interesting shit since that time P!nk called herself an honorary lesbian right around the time she began to promote her new album," and we would laugh and laugh and laugh, and then I'd show you the quote as proof of both my brain and my Internet prowess:
"…I was like a club kid. I was a little candy raver, and I am the kind of person that sucks the marrow out of the bones of life. Those days were really crazy and lots of all-nighters. And with a bunch of other kids that were trying to find themselves and have a good time doing it and get out from under their parents — and there was a lot of ecstasy. And as far as I'm concerned, when you're on ecstasy there's no such thing as definable sexuality. There is just love." […]
"I loved my little girlfriends and we kissed and we had a great time and we held hands,wp_postsshe says. "When I first moved to Los Angeles, I was an honorary lesbian of Los Angeles. I wasn't gay, but all my girlfriends were. So no, it wasn't a big deal for me, but when [a tabloid] comes out and says, I just said I was bisexual, it's like what? That wasn't my truth, and I like truth. I like absolute truth."
(PS – in case you're confused, rest assured: Pink loooooves penis.)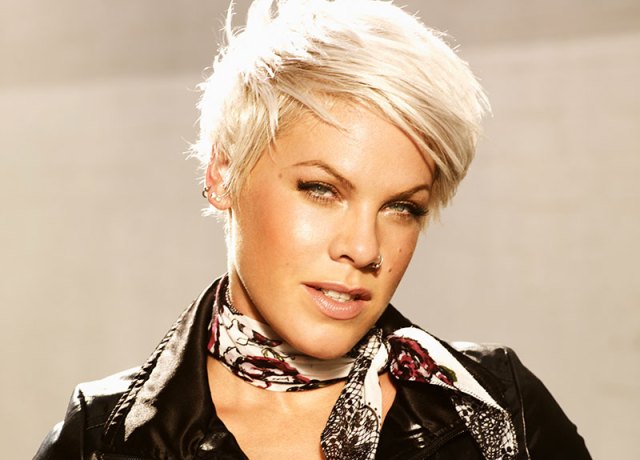 +
Jennifer Livingston Is Our Hero
One of the most interesting conversations being had on the boob tube is definitely that surrounding Jennifer Livingston, a Wisconsin news anchor who has suffered continued bullying on-air by a viewer about her weight. The first time, her heckler felt she wasn't a good role model because of her size, and she pretty much served him his ass on a plate within the next couple of minutes.
The next time, though, he followed-up just to let her know he was here for her – should she ever decide to diet. I'm actually slowly dying inside even writing that down. Thank you, sir. You are going to be so helpful in her life. If he ever needs a woman to understand, though, I bet he can rely on Octavia Spencer because she doesn't think being attacked about your weight on television is bullying!
Other celebrities this week caused similarly tiny earthquakes, though, so let's talk about that, too: Stacy London revealed that her upcoming book will delve into her former struggles with disordered eating and Demi Lovato told girls to love themselves and not a fake ideal of beauty at one of her shows.
+
Sobering Relationship News
With all this good in the world it's hard to imagine the bitter, cold world that surrounds us actually existing. But it wouldn't be fair for me to not bring you back down to Earth, so I'm just gonna be real up front with you and let you know that a Williams Institute report came out this week revealing that bisexual women and gay men are at higher risks of intimate partner violence than, well, the rest of the population. And that's really sad.
+
Justice Scalia Needs To Get A Clue
To make matters even better, Justice Scalia – of the US Supreme Court, you guys – considers the illegality of homosexuality and abortion a no-brainer, which only seems correct because he must obviously know what it's like not to have any. Don't be fooled, though: he's wrong and you're loved. Plus, if we all came together like the gay activists of Serbia, who held pride indoors this week when their city tried to shut it down, we could just be like "you know what, Justice Scalia, we built this city on rock 'n roll and we are so keeping it, no refunds." Confrontation can be healthy, after all, which is presumably the reason why Dan Savage is inviting Tony Perkins to engage him in a lawsuit so that he can continue to be correct about Perkins' homophobic parenting advice ruining kids' lives.
+
Once More For The Boy Scouts, Ladies and Gentlemen
Meanwhile, I mostly just don't get why gay kids can't become Eagle Scouts. Or why anyone would ever put fecal matter into a microwave just to make gay people feel weird. It's 2012. Get with it. Are y'all homophobes serious? That's embarrassing.
+
Homos Eat and Drink
But I can't let it end this way, so let me cheer you up with one last link.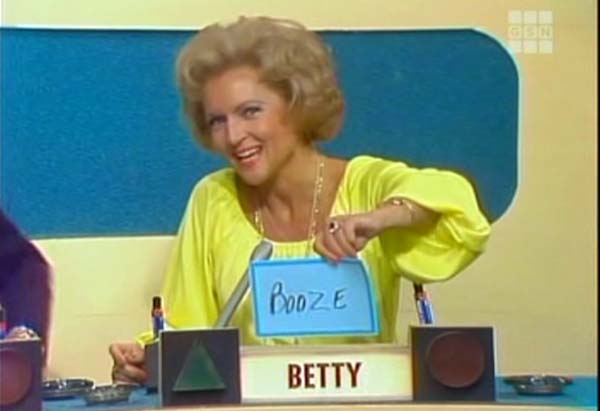 Yes, you heard right. We've been gifted with a statistical breakdown of how lesbians and gay men compare at the bar and the restaurant, and how much we like to dance! I know nothing about the world of eating and drinking out these days since I'm too broke to drink & too young to die, so I'm just gonna live vicariously through these facts.
(Sidenote/Closing Note: Gin was an amazing time in my life. Try it.)