This is going to be a wild ride — all week I've gone back and forth between binge watching old episodes of Glee and pretending the world doesn't exist and burrowing deep into COVID-19 news until I have a panic attack, wash/rinse/repeat — which isn't great when one of your jobs is to do a news roundup of all the OTHER stuff that's happening the world! HA!
Whew. Let's see what shakes out.
---
Queer as in F*ck You
Gabby Rivera Promises a 'Gayer, Chubbier, and More Confident' Heroine in Her New Graphic Novel
Google Has Opened an Interactive Frida Kahlo Exhibition
New Report Suggests 23 Percent Of Young Black Women Identify As Bisexual. Is it a coincidence that this is also a generation of black women raised on Rihanna music videos? I think not. LET'S GO HOMO TEAM! LET'S GO!
Black Lives Matter Co-Founder Alicia Garza on Voting Rights, Race and Power Dynamics in America — A Playboy Interview
Do good work in your community, and maybe if you're lucky you'll get a public shot out from Barack Obama. Hey, it worked for Roxane Gay??
Quarantine Pro Tip: Get Yourself A Lesbian. Ahem.
Miley Cyrus and Demi Lovato laughing together in 2020 just make believe in friendship again. ♥️ pic.twitter.com/5H4RSelxhp

— Wan Adnan (@Wan_Adnann) March 17, 2020
Hi! — I'm Hannah Montana, and that's Sonny with a Chance, maybe you've heard, We're Gay as F*ck, and you're watching The Disney Channel!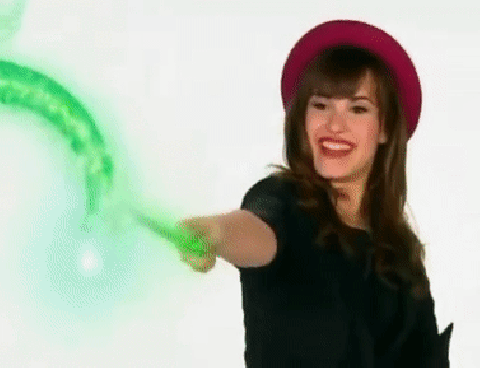 ---
Saw This, Thought of You
N. K. Jemisin on Race, Gentrification and the Power of Fiction
Rachel promises, "this is good in general but also a few nuggets for people who, like me, have been on the Fiona Apple's Lowkey Queerness beat for years." Fiona Apple's Art of Radical Sensitivity (Also.Also.Also. here are 6 Culturally Queer Facts About Fiona Apple, No Reason 😉)
"'Social distancing; is turning to 'remote leaning' on my social circle. It's been vital." Getting By With a Little Help From My Friends
Tedious Cooking Is the Best Distraction. True, truuue.
11 Podcasts You Should Listen to While You're Social Distancing
"When the university told my wife about the sexual-harassment complaints against her, we knew they weren't true. We had no idea how strange the truth really was." The Accusations Were Lies. But Could We Prove It?
JSTOR Makes Database Accessible to the Public. Nerds!
---
Political Snacks
I Love You. See you next week.