Hello sunshines and rainbows! This weekend I went to Pride and it was a chance not only to appreciate queer history and organizing, but also to fall in love with SO MANY PUPPIES. They were everywhere, and they were so cute! Here's the news we missed while I was wishing I had a dog.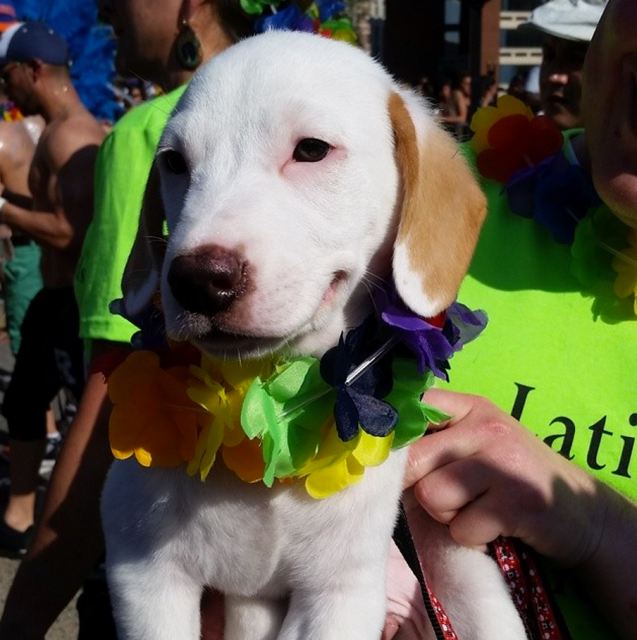 ---
Calling all Legal Eagles
+ The US Supreme Court refused to block same-sex marriages in Oregon.
"Love is the law in Oregon," said a statement from Amy Ruiz, deputy campaign manager for Oregon United for Marriage, a group supporting gay marriage. "Try as they might, the opposition cannot take that away."
+ It's SCOTUS case-hearing-season and the stakes are high. Here's a refresher of some important cases you should be following.
---
Kids These Days
+ Lego is launching a Research Institute series of female scientist characters in response to a strongly-worded letter from a seven-year-old girl. Representation of women in STEM and badass young feminists — what's not to love?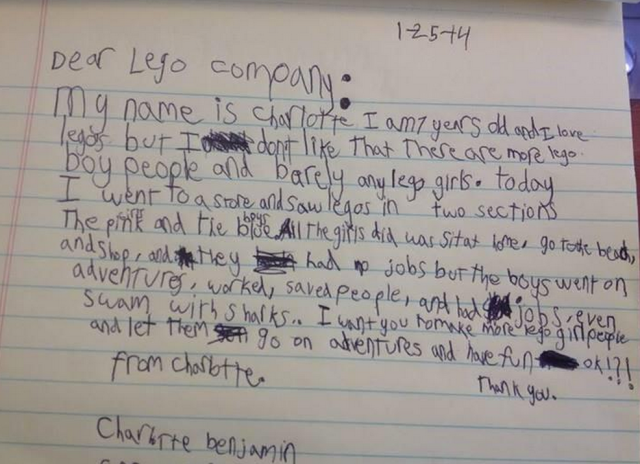 + In this week's news that will frustrate you, Hawaii State Rep. Bob McDermott feels uncomfortable with the idea of sex education for middle schoolers and is creating a whole lot of hoopla about it. The result? Parents have to opt-in if they want their kids to receive comprehensive sex ed. (Not-so-fun fact: this was also the law of the land at my middle school and high school.)
Despite having the curriculum's medical accuracy and age appropriateness confirmed by a volunteer panel of parents, educators, religious leaders, and health professionals, the state rolled out a few changes, including changing the requirement from an opt-out decision to an opt-in one. So middle school students cannot receive sex ed unless their parents explicitly sign off on it.
+ On the bright side, If You Could Be Mine is a new Young Adult book about teenage girls who are attracted to each other, and it looks promising. Author Sara Farizan spoke of her personal investment in the project:
"My coming-out was this constant thing," says Farizan, who came out when she was college student in Washington, D.C. "Not even just coming out as gay or lesbian, but coming out as bi. I just think it's a very emotional thing to be comfortable in an identity that people can't necessarily see."
---
News About Prison That Doesn't Contain OITNB Spoilers
I'm only halfway through the season! SORRY.
+ Orange is at least partially filmed at the Riverhead correctional facility on Long Island, New York, which is, coincidentally where I'm from. Unfortunately, the facility is facing MAJOR sanitation problems, to the extent that the New York Civil Liberties Union has gotten involved and started the hashtag #HumanityIsTheNewBlack.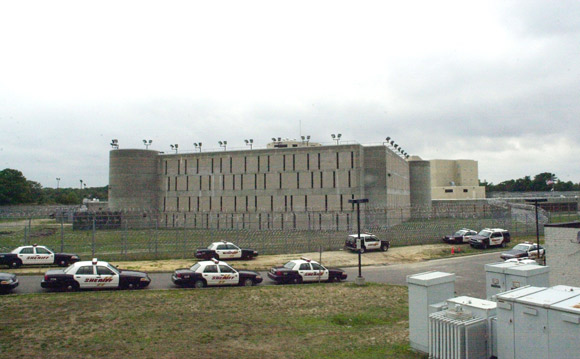 + The ACLU reminds us of the victory of Dee Farmer, a black trans woman and former inmate whose 1989 lawsuit helped spark the passing of the Prison Rape Elimination Act. Justice and hope come at so great a price.
Twenty years ago today, on June 6, 1994, the Supreme Court unanimously ruled in Farmer v. Brennan, that Dee Farmer's case against the prison could move forward and she could seek damages from the officials responsible for placing her in the general population of the maximum security U.S. penitentiary in Terre Haute, Indiana, where she was assaulted. Tens of thousands of subsequent court decisions have cited Dee's case and the legal standard it established.
+ In this week's news that will surprise no one, prison takes a heavy toll on the families and children of incarcerated parents.
---
 Workers and Immigrants Unite and Organize
+ Women in Honduras have mobilized en masse to demand recognition, rights and respect for sex workers.
Rallies and actions took place in at least 10 Latin American countries this year. "Today, as every year, we demand the approval of a Sex Work Law that, just as our comrades in France demanded in 1975, respects our lives, our bodies and our work," according to a statement by the Latin American and Caribbean Network of Women Sex Workers (RedTraSex). Founded in 1997, RedTraSex is comprised of autonomous sex workers' organizations in 16 countries.
+ In Florida, a law was passed allowing undocumented youth and US citizen children of undocumented immigrants to pay the same tuition as all Florida residents.
Up until now, Florida had been the state with by far the largest number of immigrants that lacked an equitable tuition policy. Even U.S. citizens were being denied the ability to pay the in-state tuition rate, due to their parents' immigration status. Currently, twenty other states allow undocumented youth who are residents to pay in-state tuition at their colleges and universities. Now, Florida will join those states adding to the momentum to establish tuition equity policies for Dreamers nationwide.
+ Workers at Resorts World Casino recently unionized, which provided them with better wages and more benefits. Some of those workers decided to share their stories.
---
You Should Give!
+ Taint Magazine is a brand new publication about art, fashion, and political engagement.
Frustrated with the monotony of current fashion and arts magazines, Niall Underwood and Anna Taylor have created a publication that hopes to engage and excite an audience of people who perhaps feel alienated or disconnected from political discourse. Whether it be a fashion show or an article in a broadsheet, Taint celebrates the importance of a variety of political expression. Looking to print Issue #1 in the Summer of 2014, Taint has launched a Kickstarter campaign in the hope of raising £3,000 to cover various costs; including print costs, web development and running costs.