Classic pizza and beer for dinner. I know you were wondering. That's what is happening.
---
Queer as in F*ck You
The International Olympic Committe Sets New Guidance for Gender Identity Policies. "They announced a new framework for individual international federations to develop their own eligibility criteria for transgender and intersex athlete participation, instead of a blanket policy."
You've gotta be fucking kidding me:
Disney's TikTok Voiceover Feature Censors Words Like 'Gay' & 'Lesbian'
---
Saw This, Thought of You
Facebook Asked Users What Content Was "Goodwp_postsor "Bad for the World.wp_postsSome of the Results Were Shocking.
Olympic Gold Medalist Sunisa Lee Says She Was Pepper-Sprayed in Racist Attack. "The gymnast was waiting for an Uber in Los Angeles with friends when a car sped by and passengers yelled anti-Asian slurs." I hate this and love Suni so much.
The Key to Julia Child's Success Hid in Plain Sight. "The chef's almost mythical origin story can obscure a fundamental privilege she carried: She was American." Ever since Meryl Streep in Julie and Julia I've been on my Julia Childs bullshit, and I really appreciate this critique.
The Personality Test in Your Closet. Ok but if you're going to read a love letter to t-shirts today, it should be These Shirts by Laneia for Autostraddle.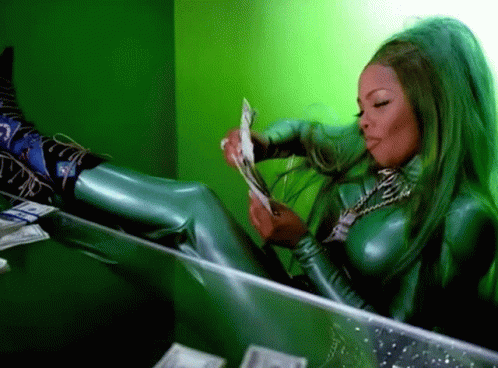 Queen Shit: Lil' Kim Celebrates 25 Years as Rap's OG Doll
Should You Use Lube As Makeup Primer? A Very Serious Investigation. lol I'm sorry… what??
---
Political Snacks
The Texas Pastor Preaching About Abortion Rights