Today is the best Wednesday of all time because I am spending it with Brittani Nichols in real life. While I am out living your fantasies, here's the stories we missed this week.
Delhi's Cab Service for Women
Cabs for Women by Women is exactly what it sounds like: another way women in Delhi are going to keep each other safe.
No More Revenge Porn
Women are fighting back against revenge porn, and they're taking down GoDaddy with the whole mess:
A group of 23 women have signed on to a class-action lawsuit in the hopes of putting a dent in the practice of "revenge porn" — a rather despicable type of online pornography that consists of user-submitted pictures, usually of an ex-wife or ex-girlfriend and usually without the subject's permission. According to The Houston Chronicle, the suit targets the revenge porn site Texxxan.com as well as its host, GoDaddy.com; it additionally names unidentified defendants including "the persons and/or entities hosting Texxxan.com" and "all subscribing members." "I'm going after the revenge porn industry," attorney John S. Morgan said. "The only way to destroy this industry is to go after the people who fund it."

Taking on this industry has been a challenge. Many victims prefer not to pursue the sites hosting their pictures for fear of having their identities revealed. There's also the constant fear of the offending ex-lover finding more motivation for continued harassment. In the case of the Texxxan.com lawsuit, plaintiff Hollie Toups told BetaBeat that the site said it would remove her pictures after she entered her credit card information — an offense that helped spur Toups to go public with her plight and sign on with the class-action lawsuit. "I went from being depressed and embarrassed to being really pissed off," she said.
One-Liners About Really Important Women
+ PolicyMic picked 5 famous women who they think "should be on Twitter" without once mentioning that I'm actually already on Twitter. Rude.
+ Hillary Clinton is so over your bullshit.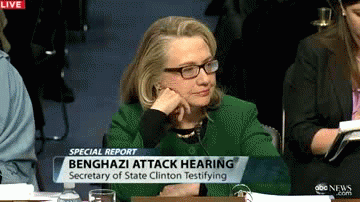 + Julie Penelope, lesbian separatist and academic, passed away on Thursday at 71.
+ Whitney Houston's mom, Cissy, is opening up about her daughter's death in a soon-to-be-released book – and confronting the rumors about her relationship with a woman.
+ Vice recently interviewed Emily May of Hollaback!, which is pretty badass.
+ The Real L Word's Lauren Bedford has MS and wants to do whatever it takes to raise awareness about the condition.
+ Amy Poehler is writing a book that will replace every book.
+ Chely Wright and Lauren Blitzer are expecting two bundles of joy that will arrive at once, also known as twins!
An Inmate's Sex Reassignment
Ophelia De'Lonta is close to getting sex reassignment surgery, covered by taxpayer dollars, while enrolled in prison.
"It's major," said De'lonta. "Finally, I can get what I need. That's just like making parole. Really. It's something that's very much overwhelming."

The appeals court ruling does not decide the merits of De'lonta's 8th Amendment violation claim, and it doesn't suggest that sex change surgery is the remedy.

It does say, the fact that Virginia D.O.C. is providing treatment for De'lonta's disorder already, doesn't foreclose the possibility that the medical services have become constitutionally deficient.

"As long as you are holding me here, you have to provide the treatment. Should happen that should happen," said De'lonta.

De'lonta could become the first in the nation to have state-funded sex change surgery to treat gender identity disorder and the compulsion to self castrate.
Les Mean Girls
Cool girls got you down? Don't get too miserables about it.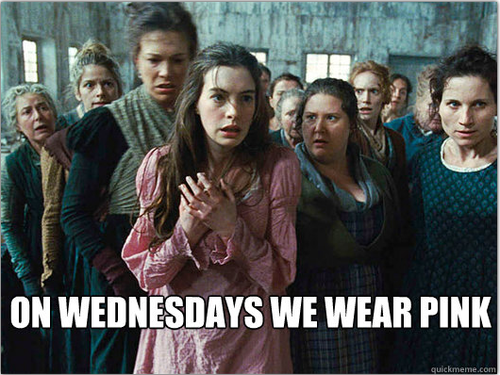 Gayborhood Watch
If you live in Canada, finding the queers has never been easier. Just look at the Census data, dood.
VAWA Should Probably Exist
It's baaaaack! As promised, VAWA is making a reappearance in the Senate and potentially will do the same in our lives in the near future, just so long as the Republicans don't fuck everything up. Again.
I've Got Some (Mostly Real Bad) News
Wes Breedwell got fired from his job for supporting gay rights and all he has to prove it is this lousy tee-shirt.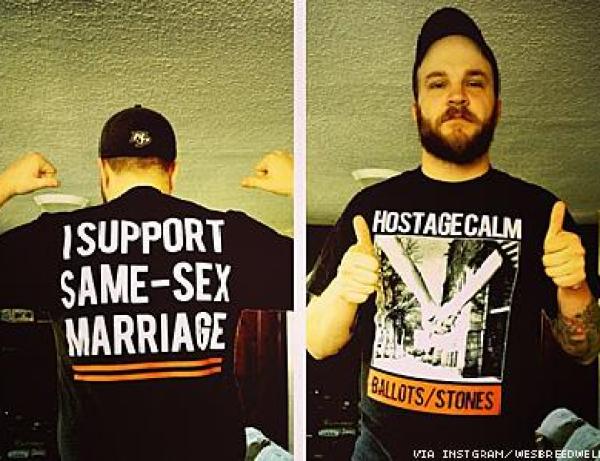 In New Jersey, Isabel Perez lost her job for being a lesbian. In Georgia, it's a double-whammy of shitty times with public money funding scholarships at private homophobic institutions and highways filled with vanity plates – but none for le gays.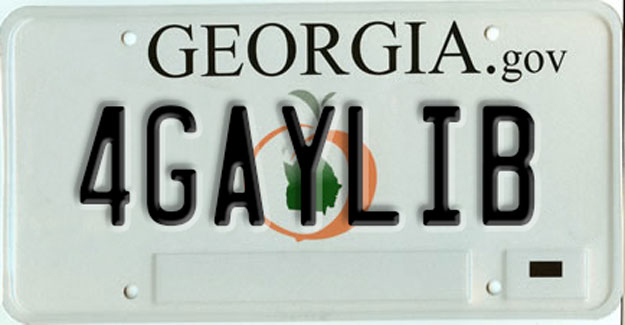 In Moscow, a same-sex kiss-in turned into an opportunity for jackass homophobes to hurt people as per ushe. At Boston College Law School, vandals used MLK day to spread hate at the LGBT student group office. In Portugal, though, gender identity and sexual orientation are now protected identities, which is a solid step toward making sure all of this bullshit stops.
Also, Mark Zuckerberg is playing nice with Chris Christie and, thankfully, Chris Hughes is bitching him out about it while experiencing higher levels of personal success.
I'm Really Inspired and Want To Learn About Knots and Camping Now
The Boy Scouts of America just may end their homophobic reign over the universe. From BSA spokesperson Deron Smith:
For more than 100 years, Scouting's focus has been on working together to deliver the nation's foremost youth program of character development and values-based leadership training. Scouting has always been in an ongoing dialogue with the Scouting family to determine what is in the best interest of the organization and the young people we serve.
Currently, the BSA is discussing potentially removing the national membership restriction regarding sexual orientation. This would mean there would no longer be any national policy regarding sexual orientation, and the chartered organizations that oversee and deliver Scouting would accept membership and select leaders consistent with each organization's mission, principles, or religious beliefs. BSA members and parents would be able to choose a local unit that best meets the needs of their families.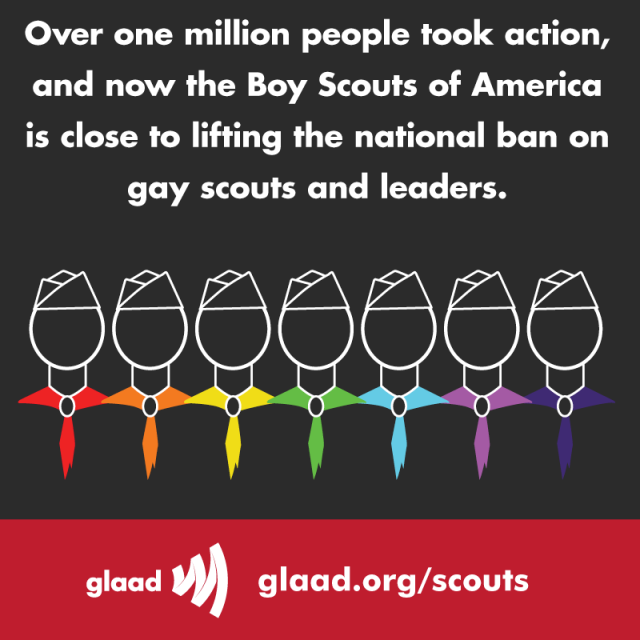 While your son is enrolling, maybe buy him a book for young queers.
Gay Cake Cake Cake Cake Cake Cake Cake Cake Cake Cake Cake
C'mon, put your name on it. Or at least on the letter next to it.
I present to you: a coming out cake.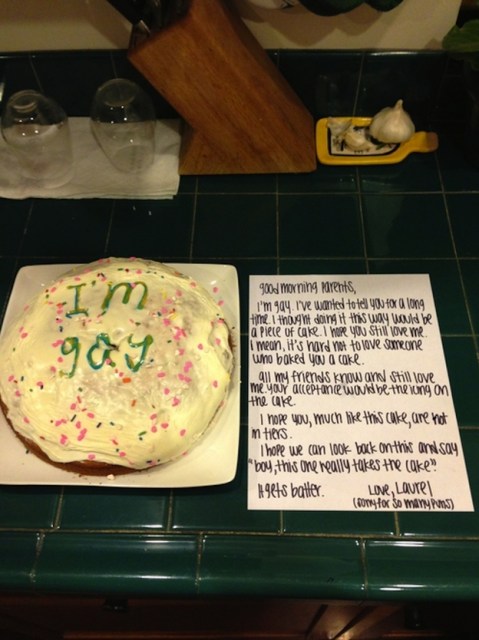 Look At These Fucking Autostraddlers
On Sunday, thousands took to the street in Paris to rally for marriage equality / general sanity in France, including these 'straddlers!
Brian Ellner, an American advocate of same-sex marriage who helped lead the campaign for it in New York State, is here as an adviser to a lobbying group called All Out. He said the level of support in France was "quite amazing."

"France is always important as an exporter of ideas," Mr. Ellner said in an interview. "That's why it's important internationally. I believe a win in France would undoubtedly have an impact globally and even in the United States," where the Supreme Court is scheduled to hear arguments in March on two cases concerning same-sex marriage.

Frédéric Martel, an author and broadcaster who organized a gathering for government ministers, artists, intellectuals and other notables after the march, said: "We have to be in the streets and be strong. The bill will pass, we know it."