Hello, Autostraddle! It's Wednesday but I actually completely forgot because I lost track of time and the Gregorian calendar whilst at A-Camp. It was fucking amazing. Here's the stories we missed this week while I was dancing at Klub Deer.
Anti-Gay Bullshit
In New York City, yet another hate crime – and this time, the target is a gay rights activist. In Virginia, the Lieutenant General thinks the gays are "icky."
The President has proclaimed June as Lesbian, Gay, Bisexual & Transgender Pride Month. Well that just makes me feel ikky all over. Yuk!

— Bishop E W Jackson(@ewjsr) June 3, 2009
For Better…. or Worse
Tegan and Sara aren't getting married until we can all get married which is a huge relief to those of us who want to be sure we still have time to make out with them.
Unless you already have or something.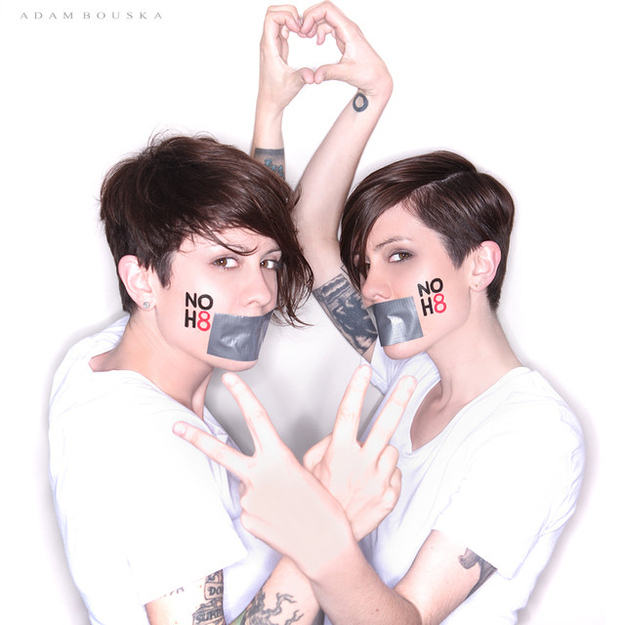 In France, protests about the terror of gay marriage turned violent. What a surprise! People who spend time hating other people are usually just so pleasant, y'know?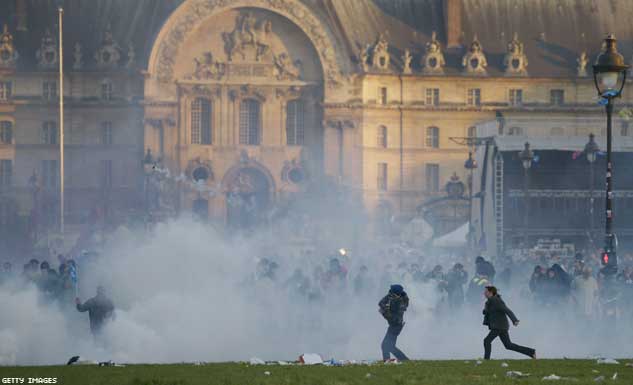 In Russia, 30 people tryna be proud got arrested. In Pakistan, the first-ever married lesbian Muslim couple in the region is seeking political asylum due to its intolerance for the gays.
Meanwhile, in Colorado, the House Speaker just got civil unionized.
F*ck Michele Bachmann
Have you heard the amazing news? MICHELE BACHMANN IS GOING AWAY!
Congresswoman Michele Bachmann, the antigay Minnesota Tea Party darling and one-time GOP presidential hopeful, announced that she will not seek reelection late Tuesday night in a scripted video posted on her website.

In the eight-minute video, Bachmann never explicitly mentions why she won't be running, but she does promise constituents that her decision "was not influenced by any concerns about my being reelected," nor was it "impacted in any way by the recent inquiries into the activities of my former presidential campaign."
You Go, Grrl / Human / Celestial Being
+ Chai Feldblum, lesbian attorney, has been nominated for a second term in the Obama Adminstration.
+ Famous anonymous gay priest Rev. Gary Meier is no longer anonymous at all. He's out!
Rev. Gary Meier of St. Louis, Mo., wrote about his life in Hidden Voices: Reflections of a Gay, Catholic Priest. The book was published anonymously in 2011. Meier took a leave of absence last year from the Saints Teresa and Bridget Church in St. Louis. His book was republished this month with Meier's name.

"I have tried over the years to reconcile my silence as a gay priest with that of the Church's increasingly anti-gay stance. I have been unsuccessful," Meier writes in the book. "I was hopeful that I could find a way to have integrity while remaining part of a hierarchy that is anti-gay—I was unsuccessful."
+ Brittney Griner rules. Just ask all the players in the WNBA she just outdid.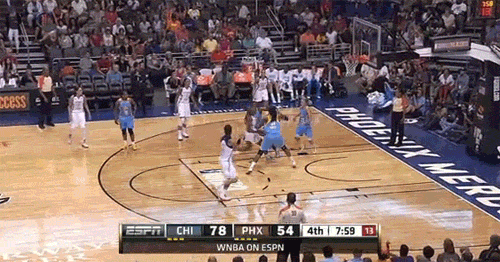 + Italy's Speaker of the Parliament wants to talk gay rights with a suicidal 17-year-old.
What happens in Italy is heavily influenced by the Vatican. The teen, whose parents are Catholic, told La Repubblica that although his parents have accepted him, few others know about his sexual orientation. His letter came specifically as a response to an antigay activist's suicide at the altar in Notre Dame in France, which has just legalized same-sex unions. The teen said that although the suicide was the act of a madman, it's also in his view a last option for a gay teen in Italy.

Speaker Laura Boldrini posted an open letter in response to the boy, noting that she has a daughter about his age and was "deeply disturbed by your cry for help."

"A country that considers itself civilised cannot afford to live without a law against homophobia, an evil that drives many young people to take their own lives," she wrote, according to the Independent.
Bears.
This seemed appropriate after Camp.