Hello, Autostraddle! It's that time of week again when I bring you the things we didn't have the chance to bring you individually over the course of the last seven days, because it's the thought that counts. Here's the stories we missed this week!
Let's Talk Politics
I'm hoping the election ends soon, because the last debate melted my brain and was completely awful. But the game of politics has a lot left to curse us with! Like more images of Mitt Romney's face.
This week, more endorsements for Obama rolled out – including the Salt Lake Tribune, which is "the paper of record in the eye of the Mormon storm." That means Mitt Romney actually stood a chance at this endorsement and blew it! Nah, JK, he never stood a chance at shit. Here's his record on women in a helpful flow chat format:
It isn't just Romney constantly fucking up, though. Other people have and will make mistakes, bad choices, and tacky decisions in their political careers. For Daniel Bowan, this seems to be an overriding campaign strategy, since the Alabama Democrat is basing his entire campaign on not being his opponent, whom he claims is a closeted "homosexual voting against all homosexual legislation." For contrast, Bowan is a straight dude with a "neutral" gay rights record.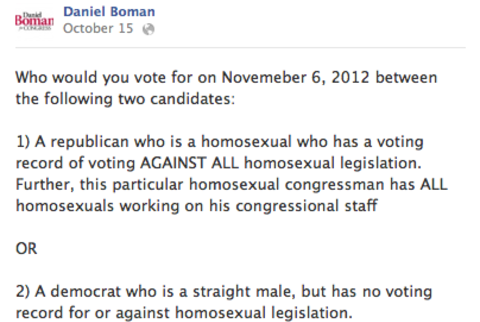 But regardless of the, um, awkward behavior of one politician, LGBT americans obviously skew Democratic. But now there's statistics!
And did anyone catch the evil anti-lesbian innkeepers from Vermont in the anti-gay marriage ad for Maine? It goes a little something like "boo hoo, I didn't want to host a lesbian wedding," and then another guy goes, "OMG don't let this happen in Maine!" Good times.
I'm more into the in-depth analysis of who Obama supporters and Romney supporters call their favorite celebrities. Also, Slate talking about the perfect timing of gay rights is an interest read.
Have you seen this amazing grandpa who supports same-sex marriage in Maine? He does. It's deeply moving.
Meanwhile, Governor Bloomberg has pledged up to 500,ooo dollars in challenge grants  – donation-matching – to same-sex marriage campaigns in Maine, Minnesota, and Washington, all in the hope of raising one million dollars.
"Government has no business denying marriage licenses to a whole class of couples in Maine, Minnesota, Washington or anywhere else," said Mayor Bloomberg. "The 14th Amendment guarantees us all equal protection under the law, and marriage equality is the next big step in America's long march of freedom. The barriers to it are bound to fall; the question is not if but when. I was proud to help support the successful effort to achieve marriage equality in New York State, and I'm proud to stand with supporters of marriage equality around the country this November."
One million dollars is so much money.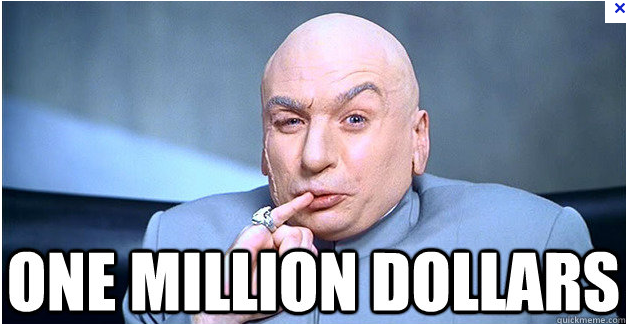 Things I Hope You Saw, Or Will Look At Now
+ The Makers profile of Beverly Guy-Sheftall, "Pioneer of Black Women's Studies."
+ Ten Badass Genderfuck Cosplays.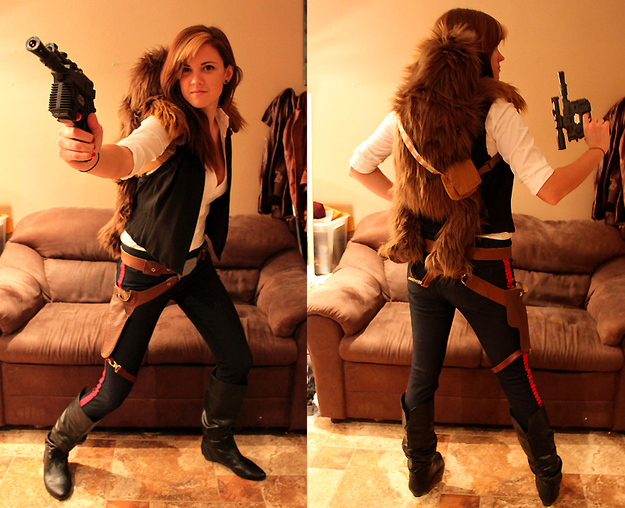 Join us on our first episode as we talk about Girls and Lena Dunham, how you should never eat cake in the shower, and how we have never in our lives yelled at a girl like this. LEARN SOMETHING FROM THIS!
+ Cats Who Look Like Pinup Girls.
+ The Amazon reviews for binders written post-Bindergate:
As a woman, I'm always on the look out for a suitable and comfortable binder to ride in – I especially liked the hot pink one! I purchased these because I wanted my captivity to be colorful and flexible. Unfortunately, while I could fit in well enough, putting my friend alongside me didn't work out very well. I need a binder for multiple women – not just one binder for one woman. These binders don't cut it. Next time, Filexec, maybe think about being able to fit more than one women into your binders. Also, I could go for some flowers and glitter. You know what they say – nobody puts baby in a binder. Unless that binder is located in the kitchen. – Mari
Weirdo Happenings In The Queer Universe
Sometimes, life gives you lemons. And sometimes, life takes bizarre twists and turns that require you to sit still and ponder your own feelings.
Take, for example, the school board in Illinois that passed a transgender inclusiveness policy last week, and then rescinded it within the next five days. Five days, you guys! That was approximately how long it took members of that same board to realize that since trans* inclusivity isn't legally mandated in their state, they can continue not to give a fuck about it! Hate groups had been attacking the board's decision, which asks teachers to use preferred names and pronouns for students and makes physical education a safer class for trans* students.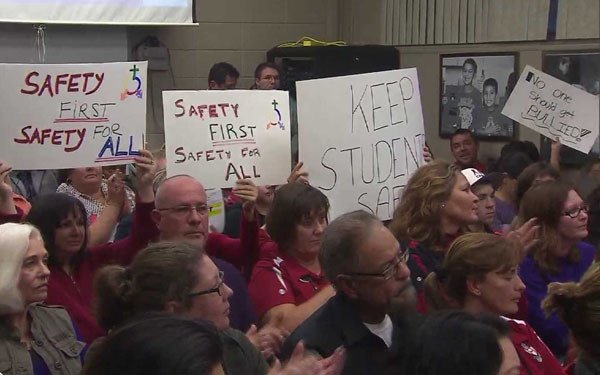 Also, Vice published "a transgender trip into heteronormality" this week, an introspective piece looking into the relationship of Marco, a trans* man, and Sadie, a lesbian. Nothing could possibly make your queer heart feel any weirder than Vice, right?
Are We Equal Yet
The New York Times has suspended columnist Andrew Goldman for douchebaggery and general sexism. Now, I wish someone would get in trouble at the University of Arizona for the newspaper's decision to publish a violently homophobic cartoon in a recent issue, but you can't have it all.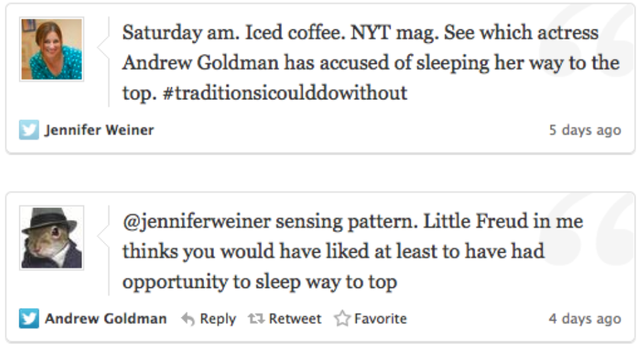 At least sports are more gay-friendly than ever! Also TV. And guess what. "High-risk children adopted from foster care do equally well when placed with gay or heterosexual parents!" There were even studies that pointed to that conclusion!
I wish they could make breast cancer advocacy a little less stringently "pink" and ultra-straight-person-y. Do you think they're ever gonna free Pussy Riot? Like ever, I mean.
Standin' On A Chair Like I Don't Really Care
You should submit to the Kopf-Kino visual magazine for queers. The theme of the first issue? Don't give a fuck. And if I remember correctly, y'all got a lot of fucks that you don't give:
The theme for our first issue is DGAF (don't give a fuck). DGAF is entirely open to artistic interpretation.

If you are interested in submitting
Upload 6-10 images of your work in JPEG format at 72 dpi to ge.tt and email – kopfkinomag[at]gmail.com the link.

All Submissions due by Friday, October 26th, 2012.