Random acts of gay kindness have been happening around the country! The few I collected ease the wage gap, help out lovesick convicts, and involve revenge. Do they sound awesome yet? I put in pictures of girls being "friends" for you.
If you live in New York City, you've been within distance of two random acts of gay kindness as of late. One comes from a small businessowner, Karen Paperno. Only this was even better because it was an act of lesbian kindness: she's offering a discount at her Park Slope maternity boutique, Boing Boing, for lesbian moms. Paperno's explanation for the store's new policy is that women suffer economic losses from the wage gap that have recently been taking a more serious toll on the lesbian couples in her 'hood. That's right – gay people finally have someone trying to keep us in the neighborhood! She hopes her discount makes it possible for lesbian couples raising children in that area to stay, instead of being forced out by their worsening economic conditions. This is really sweet, right? I know, let's hug and stuff.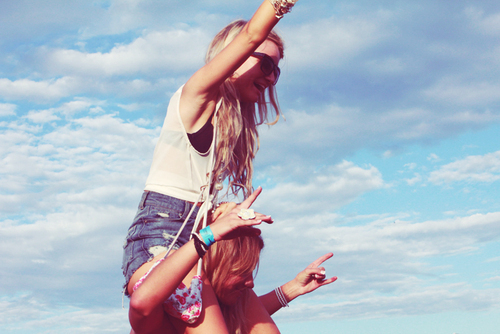 But as if that wasn't already forcing New York lesbians to get out of bed, a bunch of gay people in prison there today found out that it is now legal for their partners to visit them, right there, in the big house! Hopefully this is a very pressing issue for most of you here, as one never knows when one will end up in jail and miss a woman's touch.
The law, which was actually written and passed in 2008 by Governor David Paterson, went into the state register today. And it grants partners of inmates involved in same-sex marriages or civil unions the right to conjugal visits, in addition to allowing partners to see their loved ones if they are terminally ill. So hey, better late than never, I guess. Let's keep hugging: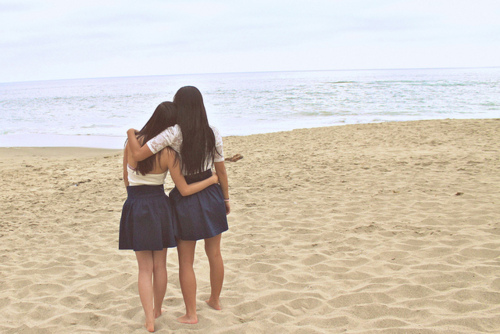 To spread the love, our neighbors to the North in Vancouver recently did justice for a lesbian couple that had been harassed in a comedy club – by a comedian.  The amateur comedian Guy Earle was just ordered to pay $15,000 to Lorna Pardo, who filed a lawsuit last year about an incident three years ago where Pearle taunted and made a joke out of Pardy and her partner at Zesty's Restaurant. (And now, the owner of the restaurant also has to pay her $7,500.)
Earle is going to be seeking a pardon but, well, I venture to say the punch line's over. Now, a final hug: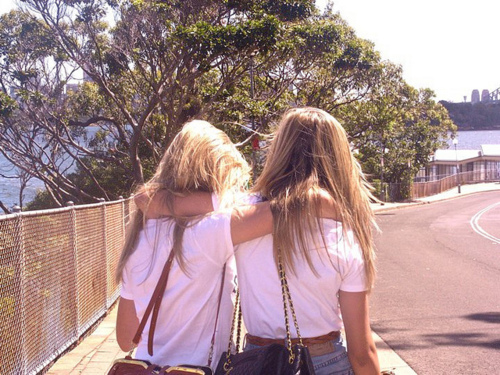 And go have a good day, friends.