Everybody sit down. We've just received an urgent news wire from across the pond with some devastating, vital information: In the early 2000s, Keira Knightley took a girl to prom and they kissed.
Yes, this Keira Knightley:
In an interview with Vulture, the actress said,
We both turned up an hour late, and I'd been filming Bend It Like Beckham, and I turned up in leather pants and a crop top, and she was a model for a while, and she'd been in Paris shooting something, and she turned up as the boy, so she had a black tie with ripped jeans on, and everybody else was completely dressed up, obviously, in that kind of finery. … We had our picture taken underneath the thing, and she's kissing me, and we were told that that was disgusting.
Lord have mercy.
Sadly, the pair's photo was banned from display, and they were not allowed to take a copy home. A teacher even took them aside and told them they were "never going to come to anything" if they didn't learn to dress appropriately. Moment of silence for Keira and her date's "inappropriate" dress.
Second moment of silence for those incredible photos now lost to time.
Although we know nothing could ever compare the glory of those original images, we've prepared some visual aids to fill the 8×10″ voids that suddenly exist in your life. We hope they bring you peace and healing.
Here are five recreated scenes of things that could have happened at Keira Knightley's prom.
---
1. The Pickup
"Sorry I'm late!" said Keira, pulling up on her brand new moped. "They were filming Jess explaining to Tony that she wasn't sleeping with anyone, and for some reason they wanted me to materialize in the background as if summoned by a sapphic Batsignal. I don't know."
"It's okay," said Emily. "I love that your crop top matches my butterfly clips! So cool."
The two posed together while Emily's mom cooed over how cute they were together and took five dozen photos that she immediately had printed and made into a scrapbook. Then Keira and Emily headed out for the prom.
---
2. The Entrance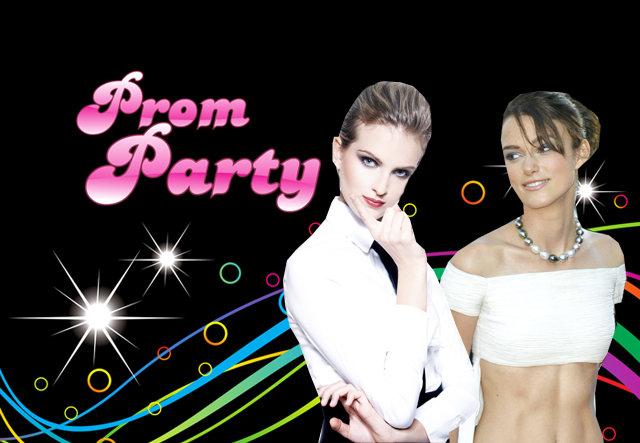 Heads turned as Keira and Emily entered the prom. Every girl in the room sighed dreamily as Emily removed her jacket and went to fetch Keira a 7 Up, which she accepted with a smile.
"You two look so great together," said the gym teacher now doubling as prom barkeep.
"We know," said Keira and Emily.
---
3. The Slow Dance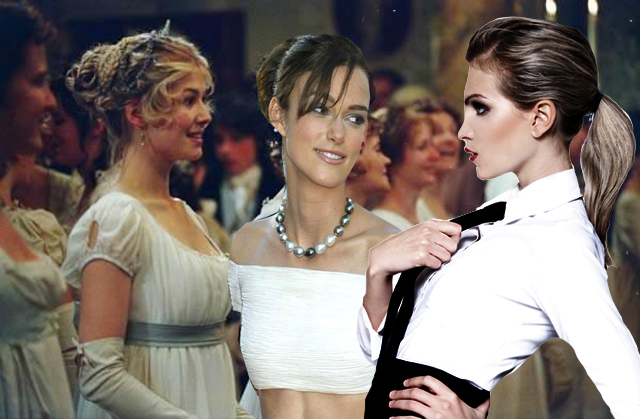 "Now it's time to slow things down," said the DJ. "I've got a request for 'Never Had A Dream Come True.' So grab your date and let's get you lovebirds on the floor!"
"Would you like to dance?" asked Keira.
"I'd love to," said Emily. She wrapped her hands around Keira's waist and the two swayed romantically to the sounds of S Club 7.
---
4. The Photo Booth
"Do you think we'll last?" pondered Emily as the girls waited in line for the photo booth.
"I don't know," said Keira, truthfully. "Your modeling career seems to be taking off, and I feel like people are really going to love my portrayal of intimate female friendship in Bend It. But we have each other right now, you know? That's something."
"You're up," said the photographer. The two clasped hands as they stood in front of the blue screen together, each feeling the heavy weight of their uncertain futures.
"You're my… best mate," said Emily, turning suddenly to Kiera. They kissed on the mouth and it was amazing.
---
5. The Ditch
After a stern reprimand from the gym teacher, Keira and Emily no longer felt interested in watching compulsory heterosexuality play out in the form of Prom King and Prom Queen crownings.
"Do you want to get out of here?" asked Emily.
"Yes," said Keira.
They left the dance to get milkshakes and never went back.