featured image via Shutterstock
Ali's Team Pick:
"I'm going to talk slowly so you get this right, honey." – Small-town Arkansas mayor to a general assignment reporter writing about a new development project.
"But I'm sure your husband could explain all this to you." – U.S. State Department official, to the Kabul bureau chief of an international news agency, discussing strategy at a military base in Helmand province.
"Cute little thing, but shouldn't you be running a 7-Eleven or something?" – Cafe owner to a female Indian reporter.
What I want to do to all the people who said those demeaning, sexist, stupid things: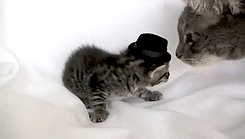 We've all experienced overt sexism. We've all been called "Honey" or "Sweetheart" while all the gentleman in the room were calling each other by their last names. We've all been continually assigned to get the coffee because our boss can't think of what to do with us, despite our skill set. Are you a journalist too? Then you'll appreciate these specific quotes and others, brought to you by sexism, ignorance, and the funny ladies who write them down at Said to Lady Journos. The purpose of this Tumblr is "to document what people say to female journalists." Plain and simple. And, as you may have experienced first hand, that shit is often pretty dumb. So break out your tumblr accounts, people. And if you have some quotes to contribute, you can submit them! You will, of course, remain totally anonymous.
This tumblr strikes a chord with me – Autostraddle is, to date, the only place I've ever worked where I am assumed to know what I'm talking about when I open my mouth. It is the only place where people don't ask me, "Are you sure you can do this, sweetheart?" So this is for all the journalists out there who are sick of hearing that – you are not alone, and look, people are terrible/ignorant/have no filters on their mouths. Basically I felt like I was getting a hug from the internet, a hug full of understanding and shared experience.
If you need to wash all the stupid sexism down with a dose of cute, here are News Cat Gifs (journalism + cats).