The 90s were a beautiful time, heady with JNCO-clad Gwen Stefani, pretending to hate Britney Spears and The Spice Girls franchise. I also have many moist memories of the TV lady-crushes who ultimately catalyzed my queer identity. Let's take a Skip-It down memory lane and explore my 9 most influential telecrushes (yes I just made that word up) from the 90s.
---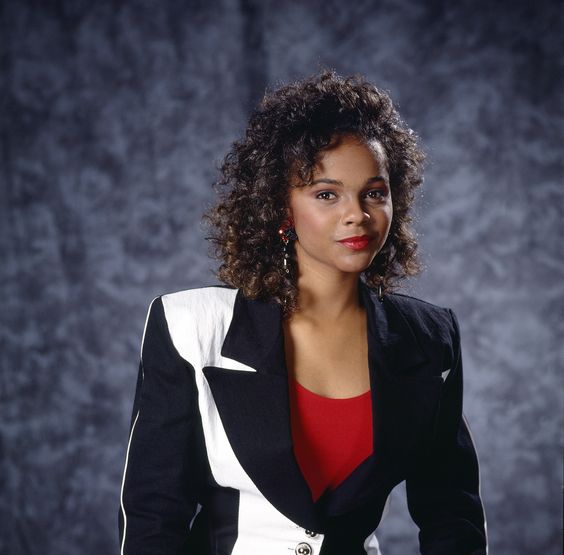 Lisa Turtle, Saved By The Bell (1989-1992)
While everyone was pining over basic, boring Kelly Kapowski, Lisa Turtle was gettin' slept on. Why? Maybe because the writers gave her the last name TURTLE! COME ON! It may as well have been Gartersnake or Gecko. Lisa was wealthy and trendy and had every reason to be a Mean Girl but instead skewed sweet and wise and why the hell wasn't Zack in love with her instead of Kelly? What the fuck, Zack? Why choose style over substance when Lisa proved you can have both? I dedicated my Lisa Frank Trapper Keeper to Ms. Turtle.
---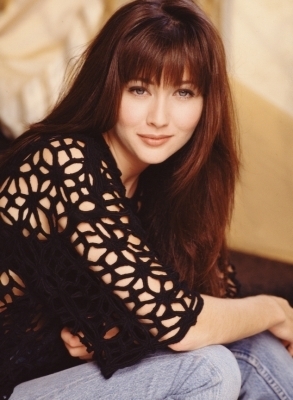 Brenda Walsh, 90210 (1990-2000)
First I was like, why does Andrea look like a teacher who owns a home and three cats? Then I thought, that Dylan guy is super cool; I might have a crush on him. But it turns out all I really wanted was to wear a leather jacket and ride a motorcycle and "go steady with" a snarky brunette named Brenda who would always pick fights with me right before a makeout session against said parked motorcycle. And since they wouldn't sell kids Harleys back then (probably not now, either), I opted for a skateboard that I carried around with me for a month before losing it.
---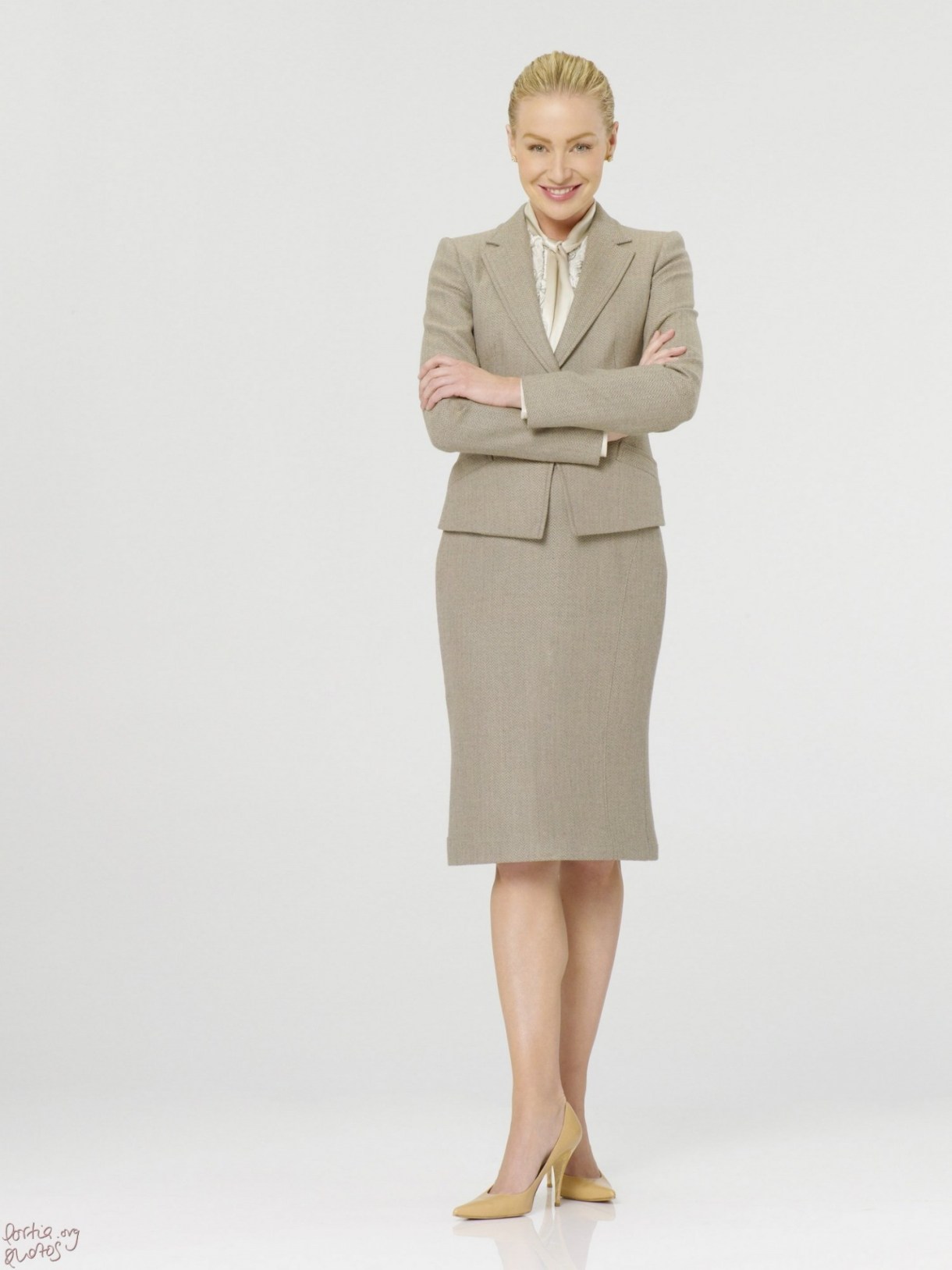 Nelle Porter, Ally McBeal (1997-2002)
Did I watch all five seasons? No. Did I spend 100% of the episodes I did watch wishing that Nelle Porter would deposition me? Yes, because I didn't know what that word meant but it sounded intense and sexy. Portia De Rossi's character was a Manolo Blahnik-wearing, one-liner wielding ice queen with a heart of gold; a proverbial ball-buster whose only flaw was being romantically interested in mouse of a man John Cage. He felt she was out of his league and he was so fucking right. My high school mock trial wins and later infatuation with L&O SVU's Alex Cabot wouldn't have been made possible without Cage, Fish & Associates.
---

Topanga Lawrence, Boy Meets World (1993-2000)
Topanga Lawrence was quirky, funny, sincere, and extremely ride-or-die for dorky ass Cory whose name really should be spelled with an "e" if we're being completely honest. She was a hippie who spent the summer between junior high and high school becoming conventionally hot but still maintained her lovably granola personality. Topanga would have attended Lilith Fair, which I was definitely too young for and missed out on because parental control and wtf even is an allowance??? If the Lilith Fair reboot ever happens I'm there with organic free range bells on.
---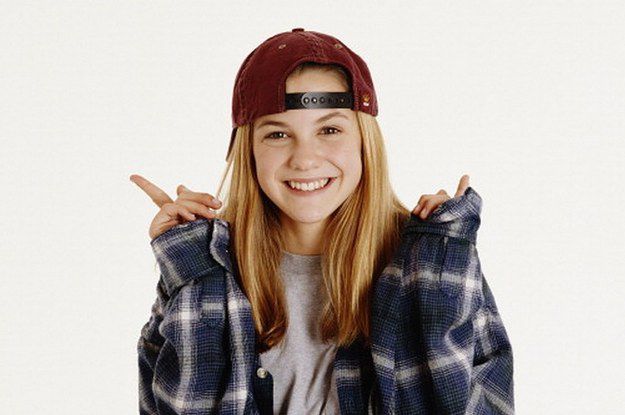 Alex Mack, The Secret World Of Alex Mack (1994-1998)
Larisa Oleynik was Alex Mack. The premise of the show was simple enough: En route to the first day of school, ordinary tomboy Alex is splashed with a chemical that gives her superpowers. Said powers let her move stuff with her mind, zap shit with fingertip lightening bolts, and transform into a sentient puddle of silver-ish goop. Because evil goons are trying to identify and dissect her, NO ONE CAN KNOW HER SECRET, NOT EVEN HER PARENTS.
I envied Alex's gender-neutral nickname and endless supply of hats and flannel shirts. Plus, the show was pretty progressive; the CEO of the evil chemical plant was a woman, and Alex's sister Annie was a total STEMhead who constantly proved herself more capable than her professional scientist dad. In the end, Alex finally "comes out" to her parents about her secret superpowers and they're chill and supportive about it. She was the archetype of every sporty straight girl I've ever crushed on who went on to marry a guy and have two kids and a dog named David.
---
Rayanne Graff, My So-Called Life (1994-1995)
My So-Called Life, with a single season, remains without a doubt one of the top 10 teen dramas ever. Lead character Angela's on-again/off-again best friend Rayanne Graff was nothing but trouble and the most irresistibly real human I'd ever encountered on the small screen. She was the stylistic gayby of Stevie Nicks and 80s-era Madonna who owned her sexuality, fearlessly stood up for everyone and everything she believed in, and never gave a single flying fuck. Of course I'd go on to have a crush on a girl in 11th grade who claimed to have done all of her own piercings with a safety pin; yes, even THAT one.
---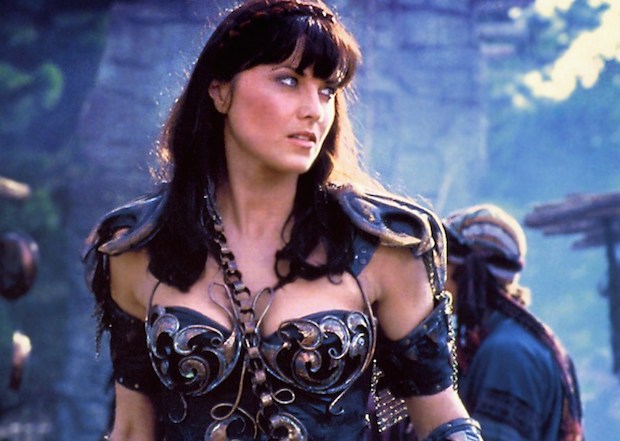 Xena, Xena The Warrior Princess (1995-2001)
Xena and Gabrielle have the best ambiguously gay relationship of all time and I'd be lying if I said I didn't literally dream that I got to be the third wheel in those hot tub scenes. Without Xena there'd be no Buffy; she was a strong, unapologetic, literal warrior who still found time for witty banter while slaying baddies and saving the world. Best. Role model. Ever. But also, all that chocolate leather.
---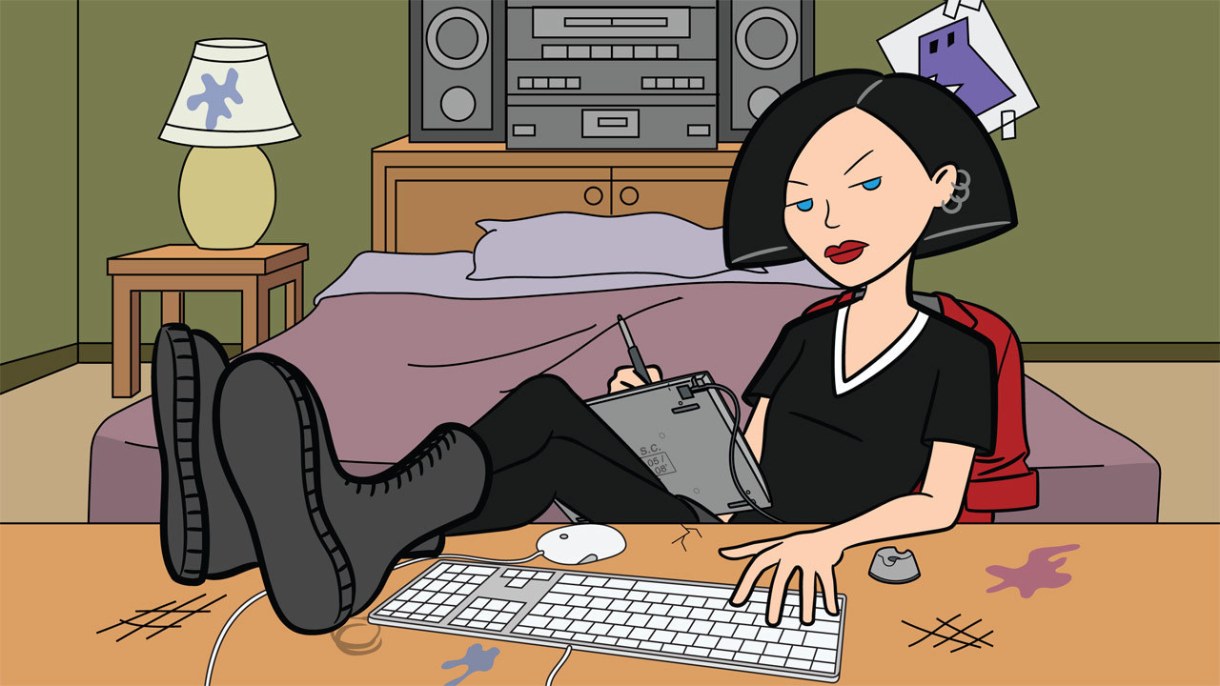 Jane Lane, Daria (1997-2001)
The only thing more confusing than my feelings for Jane Lane, animated resident misanthrope and platonic life partner of the title character, was the fact that I kinda wanted to be her brother Trent too. Daria and Jane made it cool for high school me to be uncool and I'll never not be grateful for that.
---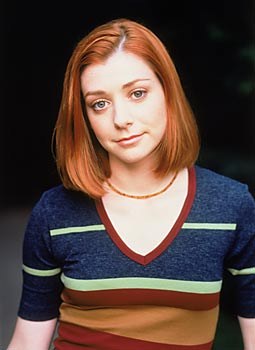 Willow Rosenberg, Buffy The Vampire Slayer (1997-2003)
I prayed for serial-dead-guy-dater Buffy Summers to have a come-to-Shesus moment and realize that Willow was what she'd been waiting for all along. Thus began my foray into slashfic. When Faith entered the picture they became the holy trinity of teenage me's perfect woman: Brawn meets Brains meets Scathing Wit.
BTVS was the first teen show with a lesbian couple who weren't just there to boost the ratings for sweeps week. Sure, Tara died in the shittiest and most traumatic way possible, but their relationship was still a major milestone and held my hand from "Hey, this is life-affirming but scary" to "Hey, just don't date any actual witches."
---
The takeaway from this is that I evolved from a brooding, moody teen into a sardonic, emotionally unavailable adult who spends a lot of time scribbling in notebooks, doing pushups, and staking trolls and that's pretty much 101% spot on. All in all, I have my 90s TV crushes to thank for it.