Nonfiction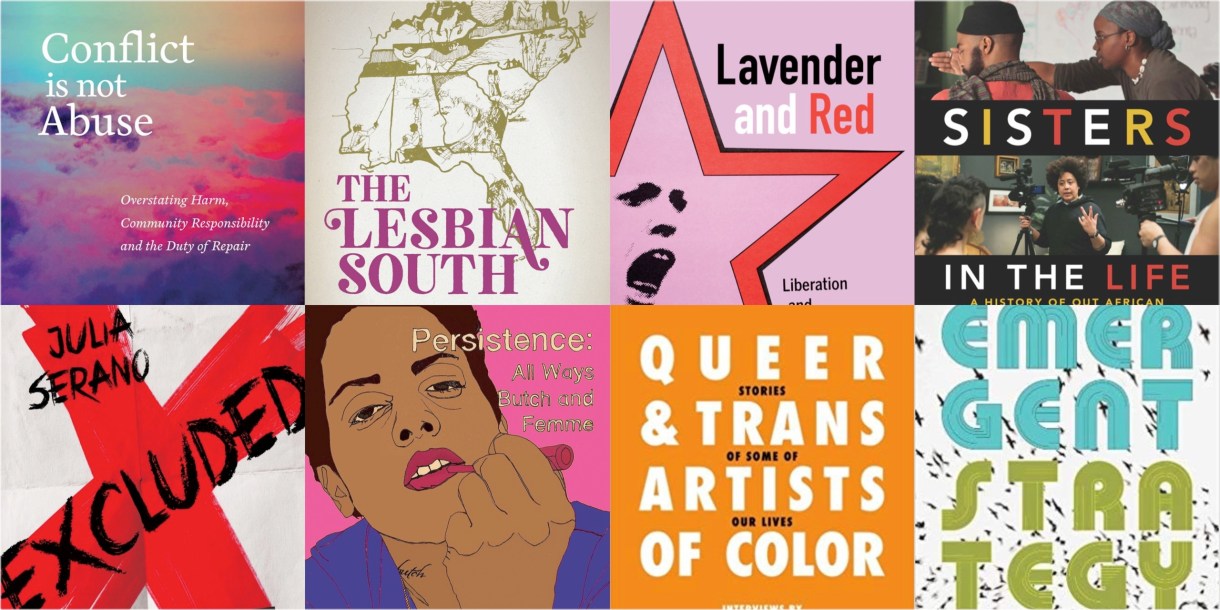 Emma Donoghue examines how desire between women in English literature has been portrayed, from schoolgirls and vampires to runaway wives, from cross-dressing knights to contemporary murder stories. She looks at the work of those writers who have addressed the "unspeakable subject," examining whether same-sex desire is freakish or omnipresent, holy or evil, as she excavates a long-obscured tradition of (inseparable) friendship between women, one that is surprisingly central to our cultural history. Donoghue explores the writing of Sade, Balzac, Hardy, Wilkie, Sayers, Highsmith and more to reveal the half-dozen contrasting girl-girl plots that have been told and retold over the centuries; the paranormal identities assigned to women who desire other women; the ubiquity of same-sex attraction in crime fiction; and the contemporary narratives of coming out privately and publicly. Inseparable is a revelation of a centuries-old literary tradition — brilliant, amusing, and until now, deliberately overlooked.
In the summer of 2009, butch writer and storyteller Ivan Coyote and gender researcher and femme dynamo Zena Sharman wrote down a wish-list of their favourite queer authors; they wanted to continue and expand the butch-femme conversation. The result is Persistence: All Ways Butch and Femme. The stories in these pages resist simple definitions. The people in these stories defy reductive stereotypes and inflexible categories. The pages in this book describe the lives of an incredible diversity of people whose hearts also pounded for some reason the first time they read or heard the words "butch" or "femme."
Two-Spirit people, identified by many different tribally specific names and standings within their communities, have been living, loving, and creating art since time immemorial. It wasn't until the 1970s, however, that contemporary queer Native literature gained any public notice. Even now, only a handful of books address it specifically, most notably the 1988 collection Living the Spirit: A Gay American Indian Anthology. Since that book's publication twenty-three years ago, there has not been another collection published that focuses explicitly on the writing and art of Indigenous Two-Spirit and Queer people.
This landmark collection strives to reflect the complexity of identities within Native Gay, Lesbian, Bisexual, Transgender, Queer, and Two-Spirit (GLBTQ2) communities. Gathering together the work of established writers and talented new voices, this anthology spans genres (fiction, nonfiction, poetry, and essay) and themes (memory, history, sexuality, indigeneity, friendship, family, love, and loss) and represents a watershed moment in Native American and Indigenous literatures, Queer studies, and the intersections between the two.
As Lillian Faderman writes, there are "no constants with regard to lesbianism," except that lesbians prefer women. In this groundbreaking book, she reclaims the history of lesbian life in twentieth-century America, tracing the evolution of lesbian identity and subcultures from early networks to more recent diverse lifestyles. She draws from journals, unpublished manuscripts, songs, media accounts, novels, medical literature, pop culture artifacts, and oral histories by lesbians of all ages and backgrounds, uncovering a narrative of uncommon depth and originality.
As a trans woman, bisexual, and femme activist, Julia Serano has spent much of the last ten years challenging various forms of exclusion within feminist and queer/LGBTQ movements. In Excluded, she chronicles many of these instances of exclusion and argues that marginalizing others often stems from a handful of assumptions that are routinely made about gender and sexuality. These false assumptions infect theories, activism, organizations, and communities–and worse, they enable people to vigorously protest certain forms of sexism while simultaneously ignoring and even perpetuating others.
Often disguised in public discourse by terms like "gay," "homoerotic," "homosocial," or "queer," bisexuality is strangely absent from queer studies and virtually untreated in film and media criticism. Maria San Filippo aims to explore the central role bisexuality plays in contemporary screen culture, establishing its importance in representation, marketing, and spectatorship. By examining a variety of media genres including art cinema, sexploitation cinema and vampire films, "bromances," and series television, San Filippo discovers "missed moments" where bisexual readings of these texts reveal a more malleable notion of subjectivity and eroticism. San Filippo's work moves beyond the subject of heteronormativity and responds to "compulsory monosexuality," where it's not necessarily a couple's gender that is at issue, but rather that an individual chooses one or the other. The B Word transcends dominant relational formation (gay, straight, or otherwise) and brings a discursive voice to the field of queer and film studies.
Centered on the sexuality of racialized queer female subjects, the book's varied archive―which includes burlesque border crossings, daddy play, pornography, sodomy laws, and sovereignty claims―seeks to bring to the fore alternative sexual practices and machinations that exist outside the sightlines of mainstream cosmopolitan gay male culture. Situating articulations of sexual subjectivity between the interpretive poles of law and performance, Rodríguez argues that forms of agency continually mediate among these various structures of legibility―the rigid confines of the law and the imaginative possibilities of the performative. She reads the strategies of Puerto Rican activists working toward self-determination alongside sexual performances on stage, in commercial pornography, in multi-media installations, on the dance floor, and in the bedroom. Rodríguez examines not only how projections of racialized sex erupt onto various discursive mediums but also how the confluence of racial and gendered anxieties seeps into the gestures and utterances of sexual acts, kinship structures, and activist practices.
A collection of sixteen unique and honest conversations you won't read anywhere else… Mixed-race queer art activist Nia King left a full-time job in an effort to center her life around making art. Grappling with questions of purpose, survival, and compromise, she started a podcast called We Want the Airwaves in order to pick the brains of fellow queer and trans artists of color about their work, their lives, and "making itwp_posts- both in terms of success and in terms of survival. In this collection of interviews, Nia discusses fat burlesque with Magnoliah Black, queer fashion with Kiam Marcelo Junio, interning at Playboy with Janet Mock, dating gay Latino Republicans with Julio Salgado, intellectual hazing with Kortney Ryan Ziegler, gay gentrification with Van Binfa, getting a book deal with Virgie Tovar, the politics of black drag with Micia Mosely, evading deportation with Yosimar Reyes, weird science with Ryka Aoki, gay public sex in Africa with Nick Mwaluko, thin privilege with Fabian Romero, the tyranny of "self-carewp_postswith Lovemme Corazón, "selling outwp_postswith Miss Persia and Daddie$ Pla$tik, the self-employed art activist hustle with Leah Lakshmi Piepzna-Samarsinha, and much, much more. Welcome to the future of QPOC art activism.
In the last three decades of the twentieth century, LGBT Latinas/os faced several forms of discrimination. The greater Latino community did not often accept sexual minorities, and the mainstream LGBT movement expected everyone, regardless of their ethnic and racial background, to adhere to a specific set of priorities so as to accommodate a "unifiedwp_postsagenda. To disrupt the cycle of sexism, racism, and homophobia that they experienced, LGBT Latinas/os organized themselves on local, state, and national levels, forming communities in which they could fight for equal rights while simultaneously staying true to both their ethnic and sexual identities. Yet histories of LGBT activism in the 1970s, 1980s, and 1990s often reduce the role that Latinas/os played, resulting in misinformation, or ignore their work entirely, erasing them from history.
Queer Brown Voices is the first book published to counter this trend, documenting the efforts of some of these LGBT Latina/o activists. Comprising essays and oral history interviews that present the experiences of fourteen activists across the United States and in Puerto Rico, the book offers a new perspective on the history of LGBT mobilization and activism. The activists discuss subjects that shed light not only on the organizations they helped to create and operate, but also on their broad-ranging experiences of being racialized and discriminated against, fighting for access to health care during the HIV/AIDS epidemic, and struggling for awareness.
This deep, brave, and bold work reveals how punishment replaces personal and collective self-criticism, and shows why difference is so often used to justify cruelty and shunning. Rooting the problem of escalation in negative group relationships, Schulman illuminates the ways cliques, communities, families, and religious, racial, and national groups bond through the refusal to change their self-concept. She illustrates how Supremacy behavior and Traumatized behavior resemble each other, through a shared inability to tolerate difference. This important and sure to be controversial book illuminates such contemporary and historical issues of personal, racial, and geo-political difference as tools of escalation towards injustice, exclusion, and punishment, whether the objects of dehumanization are other individuals in our families or communities, people with HIV, African Americans, or Palestinians. Conflict Is Not Abuse is a searing rejection of the cultural phenomenon of blame, cruelty, and scapegoating, and how those in positions of power exacerbate and manipulate fear of the "other" to achieve their goals.
Read our conversation with Sarah Schulman about the book!
LGBT activism is often imagined as a self-contained struggle, inspired by but set apart from other social movements. Lavender and Red recounts a far different story: a history of queer radicals who understood their sexual liberation as intertwined with solidarity against imperialism, war, and racism. This politics was born in the late 1960s but survived well past Stonewall, propelling a gay and lesbian left that flourished through the end of the Cold War. The gay and lesbian left found its center in the San Francisco Bay Area, a place where sexual self-determination and revolutionary internationalism converged. Across the 1970s, its activists embraced socialist and women of color feminism and crafted queer opposition to militarism and the New Right. In the Reagan years, they challenged U.S. intervention in Central America, collaborated with their peers in Nicaragua, and mentored the first direct action against AIDS. Bringing together archival research, oral histories, and vibrant images, Emily K. Hobson rediscovers the radical queer past for a generation of activists today.
Inspired by Octavia Butler's explorations of our human relationship to change, Emergent Strategy is radical self-help, society-help, and planet-help designed to shape the futures we want to live. Change is constant. The world is in a continual state of flux. It is a stream of ever-mutating, emergent patterns. Rather than steel ourselves against such change, this book invites us to feel, map, assess, and learn from the swirling patterns around us in order to better understand and influence them as they happen. This is a resolutely materialist "spiritualitywp_postsbased equally on science and science fiction, a visionary incantation to transform that which ultimately transforms us.
In Living a Feminist Life Sara Ahmed shows how feminist theory is generated from everyday life and the ordinary experiences of being a feminist at home and at work. Building on legacies of feminist of color scholarship in particular, Ahmed offers a poetic and personal meditation on how feminists become estranged from worlds they critique—often by naming and calling attention to problems—and how feminists learn about worlds from their efforts to transform them. Ahmed also provides her most sustained commentary on the figure of the feminist killjoy introduced in her earlier work while showing how feminists create inventive solutions—such as forming support systems—to survive the shattering experiences of facing the walls of racism and sexism. The killjoy survival kit and killjoy manifesto, with which the book concludes, supply practical tools for how to live a feminist life, thereby strengthening the ties between the inventive creation of feminist theory and living a life that sustains it.
From experimental shorts and web series to Hollywood blockbusters and feminist porn, the work of African American lesbian filmmakers has made a powerful contribution to film history. But despite its importance, this work has gone largely unacknowledged by cinema historians and cultural critics. Assembling a range of interviews, essays, and conversations, Sisters in the Life tells a full story of African American lesbian media-making spanning three decades. In essays on filmmakers including Angela Robinson, Tina Mabry and Dee Rees; on the making of Cheryl Dunye's The Watermelon Woman (1996); and in interviews with Coquie Hughes, Pamela Jennings, and others, the contributors center the voices of black lesbian media makers while underscoring their artistic influence and reach as well as the communities that support them. Sisters in the Life marks a crucial first step in narrating the history and importance of these compelling yet unsung artists.
Written by and for trans and non-binary survivors of domestic violence and sexual assault, Written on the Body offers support, guidance and hope for those who struggle to find safety at home, in the body, and other unwelcoming places.
This collection of letters written to body parts weaves together narratives of gender, identity, and abuse. It is the coming together of those who have been fragmented and often met with disbelief. The book holds the concerns and truths that many trans people share while offering space for dialogue and reclamation.
Written with intelligence and intimacy, this book is for those who have found power in re-shaping their bodies, families, and lives.
The razor-sharp but damaged Valerie Solanas, a doomed lesbian biker gang, recovering alcoholics, and teenagers barely surviving at an ice creamery: these are some of the larger-than-life, yet all-too-human figures populating America's fringes. Rife with never-ending fights and failures, theirs are the stories we too often try to forget. But in the process of excavating and documenting these queer lives, Michelle Tea also reveals herself in unexpected and heartbreaking ways.
Delivered with her signature honesty and dark humor, this is Tea's first-ever collection of journalistic writing. As she blurs the line between telling other people's stories and her own, she turns an investigative eye to the genre that's nurtured her entire career—memoir—and considers the price that art demands be paid from life.
Lorraine Hansberry, who died at thirty-four, was by all accounts a force of nature. Although best-known for her work A Raisin in the Sun, her short life was full of extraordinary experiences and achievements, and she had an unflinching commitment to social justice, which brought her under FBI surveillance when she was barely in her twenties. While her close friends and contemporaries, like James Baldwin and Nina Simone, have been rightly celebrated, her story has been diminished and relegated to one work—until now. In 2018, Hansberry will get the recognition she deserves with the PBS American Masters documentary "Lorraine Hansberry: Sighted Eyes/Feeling Heartwp_postsand Imani Perry's multi-dimensional, illuminating biography, Looking for Lorraine.
In this book, Jaime Harker uncovers a largely forgotten literary renaissance in southern letters. Anchored by a constellation of southern women, the Women in Print movement grew from the queer union of women's liberation, civil rights activism, gay liberation, and print culture. Broadly influential from the 1970s through the 1990s, the Women in Print movement created a network of writers, publishers, bookstores, and readers that fostered a remarkable array of literature.
With the freedom that the Women in Print movement inspired, southern lesbian feminists remade southernness as a site of intersectional radicalism, transgressive sexuality, and liberatory space. Including in her study well-known authors—like Dorothy Allison and Alice Walker—as well as overlooked writers, publishers, and editors, Harker reconfigures the southern literary canon and the feminist canon, challenging histories of feminism and queer studies to include the south in a formative role.
Read our review of The Lesbian South!
Pages: 1 2 3 4See entire article on one page