Can you believe it? 60 amazing queer and/or feminist books are being published this summer! I've done a round-up so you don't miss out on anything literary that is both excellent and gay. There's a wide variety of genres represented on this list, including YA, non-fiction, memoir, romance, literary fiction, comics, science fiction, fantasy, mystery, historical fiction, and poetry. (While you're here, I bet you'd also love to pick up some comforting, joyful reads to sustain yourself with.) Now onto the books!
June
Lucky by Kris Bryant (June 1)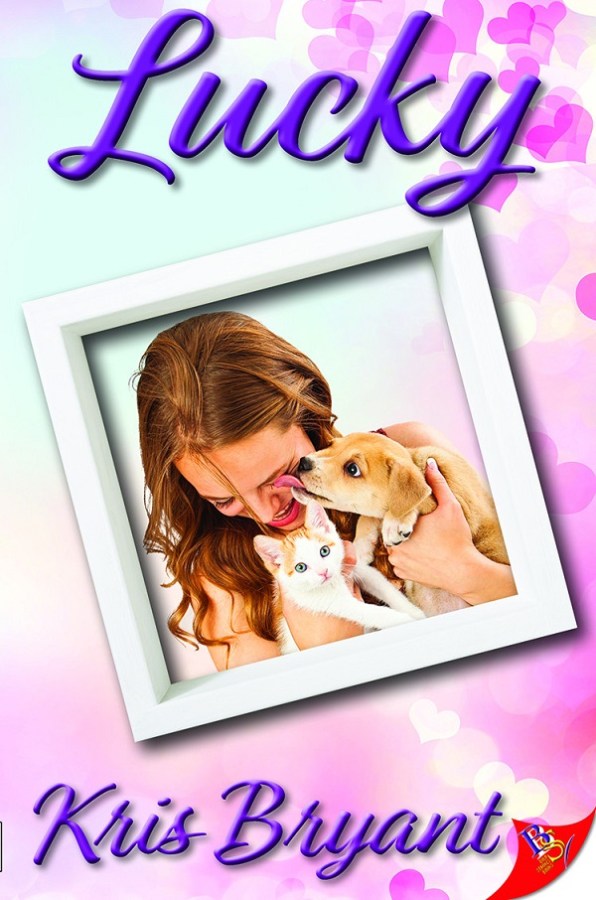 Serena is an animal-lover who's decided to use her lottery winnings to open up the pet daycare business she's always dreamed of. Gabrielle is the architect whose job it is to design Pet Posh Inn, although she can't understand why anyone would spend millions on such a building. When the opposites meet, sparks fly.
They Say Sarah by Pauline Delabroy-Allard (June 2)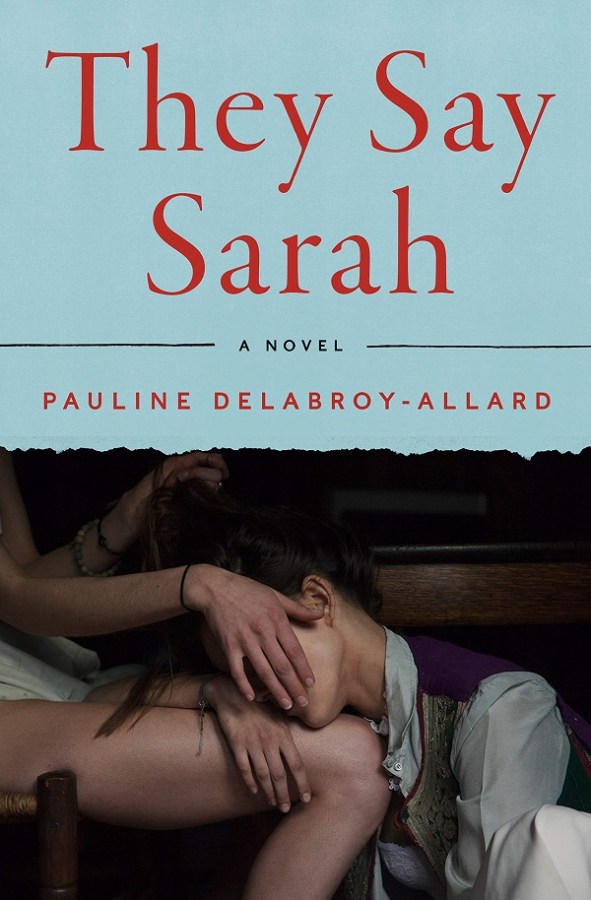 This new translation of the French literary sensation is about a 30-year-old single mother who at a party meets and is enchanted by Sarah, a young vivacious violinist. So their tumultuous, destructive relationship begins.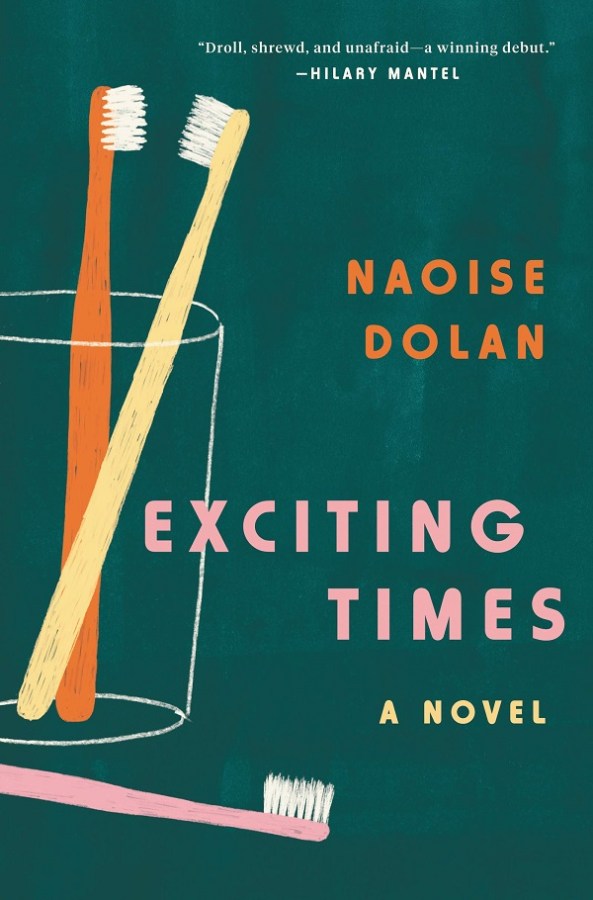 Millennial Irish expat Ava has recently moved to Hong Kong to teach English and "find herself." But soon she finds herself lost in a love triangle with an English male banker and a Hong Kong female lawyer.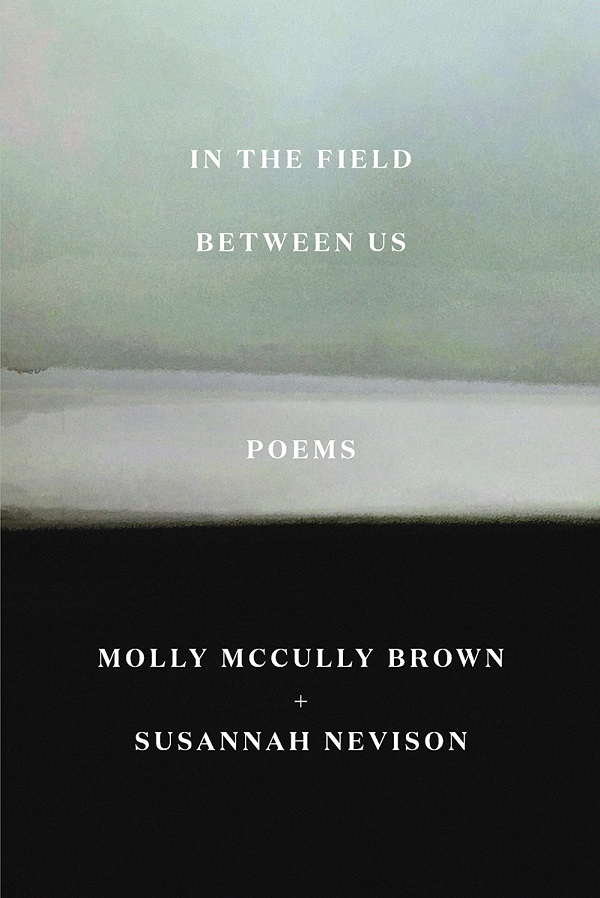 In this epistolary collection of poems, Brown and Nevison bring their friendship to poetic life. In particular, they ponder together disability and how to belong in community in the face of a lifetime of medical interventions.
Beyond the Gender Binary by Alok Vaid-Menon and Ashley Lukashevsky (June 2)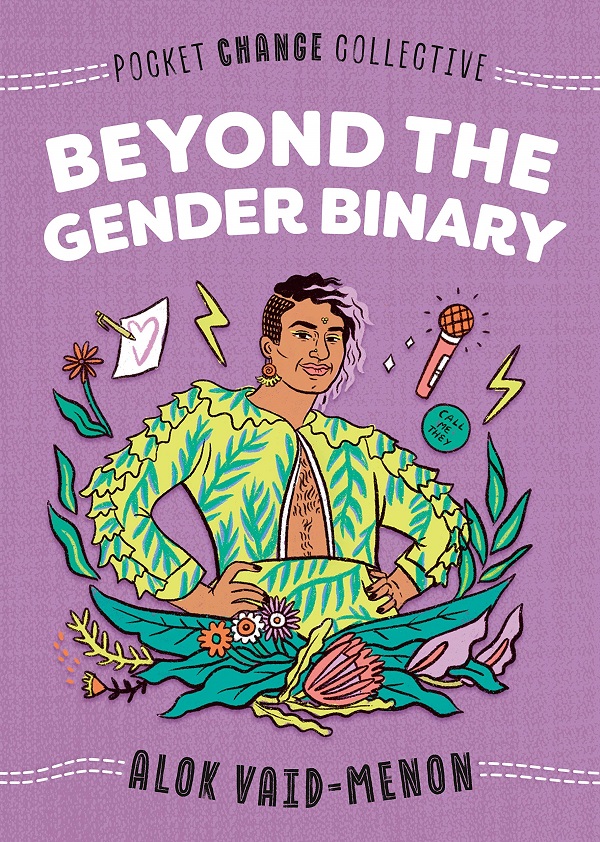 In this slim volume, part of the Pocket Change Collective, spoken word poet, artist, and LGBTQIA+ rights activist Vaid-Menon takes a deep dive into the concept of the gender binary. Using their own experiences, Vaid-Menon explains the concept of binary gender, turns it on its head and dreams it into something new.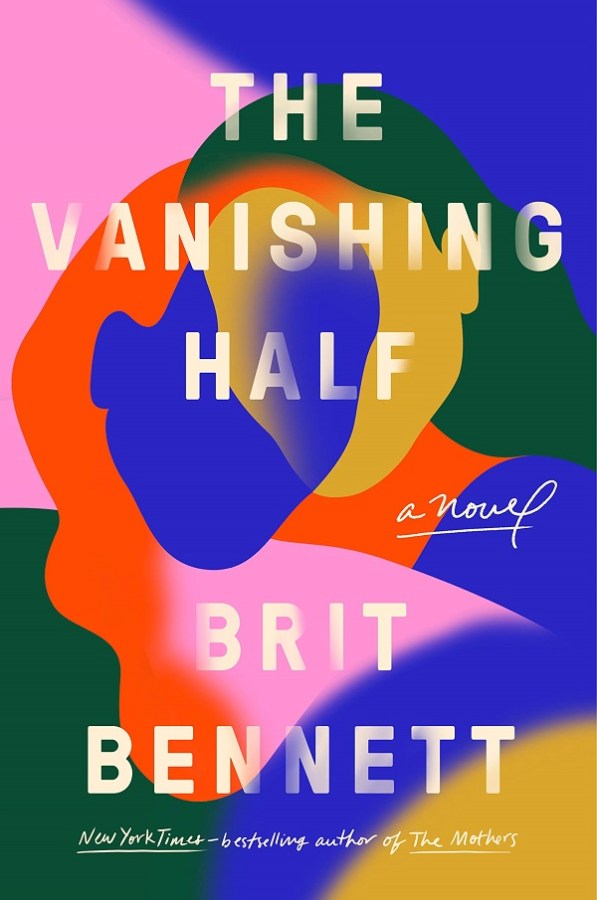 The Vignes twin sisters grew up together in a small Southern Black community in the 1960s where they couldn't imagine much of a future. When they run away at 16, it leads them into two very different lives. Ten years later when each has a daughter of her own, Desiree is back where they grew up and Stella is passing for white.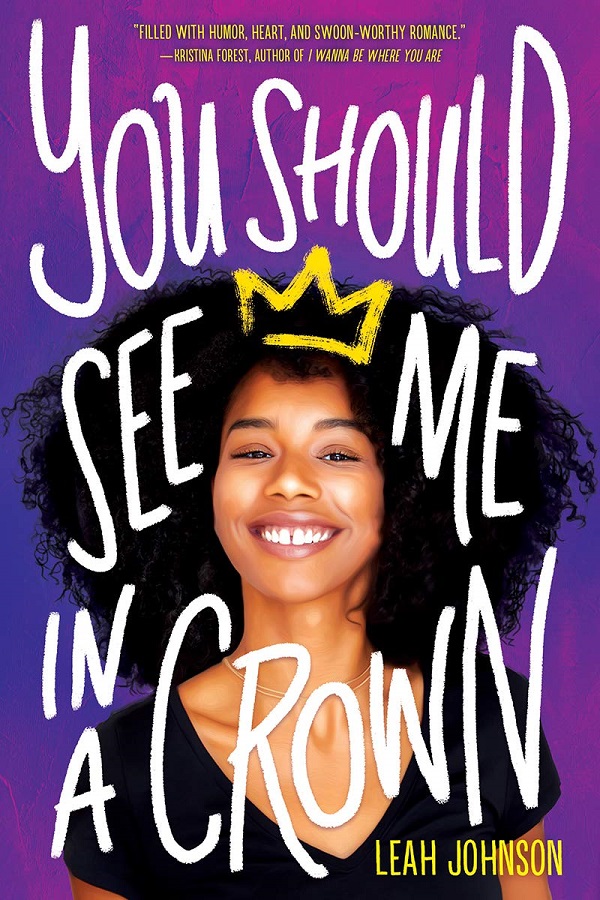 Liz is an awkward, poor, Black teen in her rich white Midwestern town; she plans to escape by attending Pennington college. But when the financial aid she was counting on falls through, she finds herself deciding to run for prom queen in order to get the scholarship that goes along with it.

Ryx is a bisexual mage whose magic is broken. After a deadly accident that causes a mysterious magical artifact to activate, she flees her family's castle in search of a way to fix herself. As she falls in with a group of magical experts, she learns that everyone is after the artifact — and that it might destroy the world.

This challenging, intimate, and darkly funny essay collection covering both personal and cultural topics comes from the former editor-in-chief of Nylon. Topics include disordered eating, fashion, young lesbian life in NYC, "commercialized body positivity," and the pressure to have an Instagram perfect life.

A bisexual unnamed Palestinian American narrator's story is told in first person vignettes. Moving from New York to Jordan, Lebanon, and Palestine, the novel uncovers the woman's coming of age from an awkward teen to a working DJ and writer.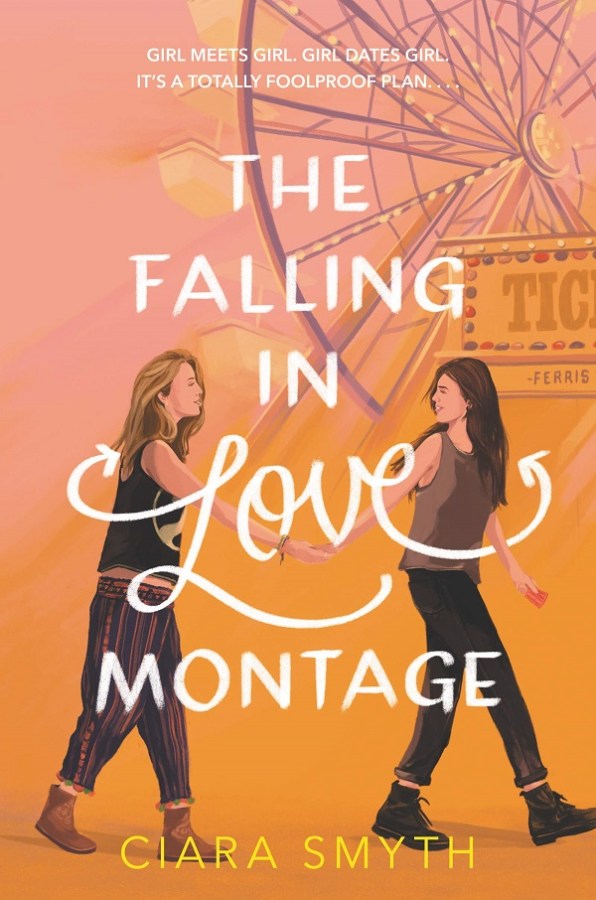 Queer teen Saoirse's mom has early onset dementia; it's understandable why she doesn't believe in happy endings. When she meets rom-com loving Ruby at a party, they form an agreement: a summer fling guaranteed to end come fall, full of romantic movie montage-worthy dates. But what happens when they fall in love?
Thin Girls by Diana Clarke (June 9)

Roxane Gay's literary mentee wrote this novel about twin sisters, Rose and Lily, whose lives are intricately bound together. While one sister tries to make her body disappear, the other tries to take up as much space as possible. Thin Girls is a nuanced look at body image, queerness, diet culture, and sisterhood.
Belladonna by Anbara Salam (June 9)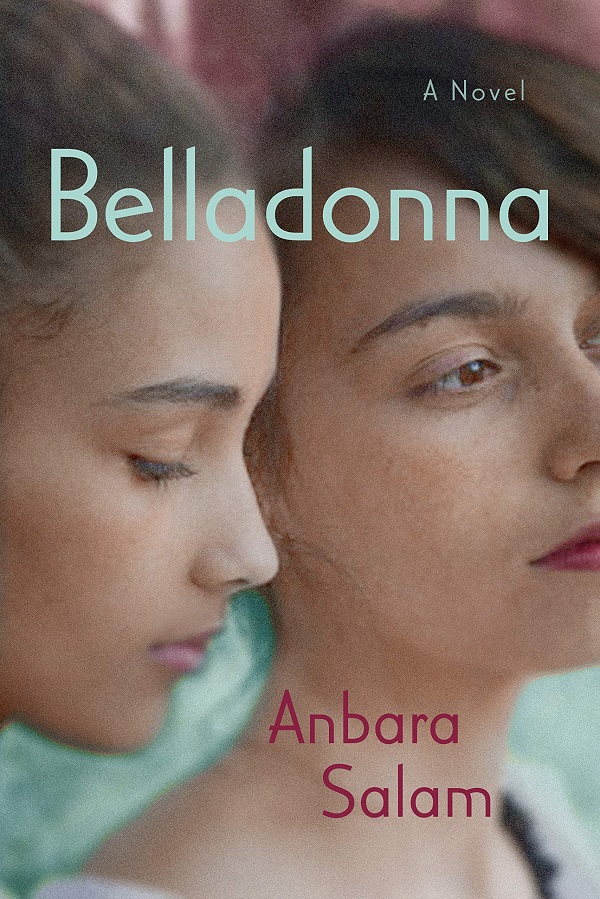 Two Connecticut schoolgirls travel to northern Italy in the 1950s. When both young women earn coveted internships at the Accademia di Belle Arti di Pentila, shy, quiet Bridget takes the chance to reinvent herself, while popular Isabella struggles to keep a secret.
Olivia by Dorothy Strachey (June 9)

A new edition of this 1949 queer classic is being published, with a new introduction by André Aciman. Olivia is a sixteen-year-old English girl sent to a Paris finishing school. She soon finds herself focusing less on her education and more on the beautiful and charismatic Mademoiselle Julie, her teacher.

Bisexual teen Skye's dream is to be the first plus-size K-Pop star. But when she gets through the audition process and finds herself practising nonstop, coming up against the industry's fatphobia, and falling for her fellow competitor Henry, she's in for more than she bargained for.

The three witches Andy, Claire, and Jolene find themselves back on the road as they try to track down the mysterious force that has taken possession of Claire. The personal drama is matched only by the phantoms and cryptids.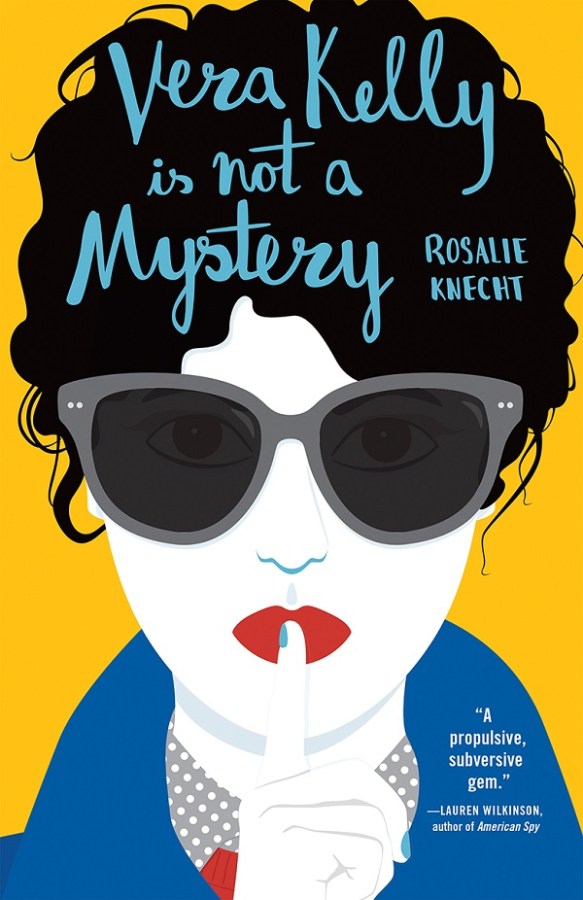 The second installment in the Vera Kelly Cold War era mystery series finds Vera having lost her CIA job and her girlfriend in the same day. Reluctantly, she starts working as a private detective. Her first case leads her to track down a lost kid through the foster care system and to the Caribbean to follow the trail of some Dominican exiles.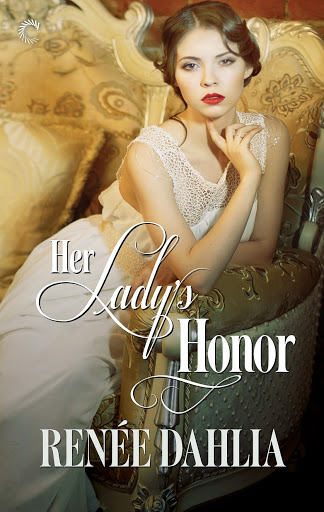 In this historical romance set after World War I, Lady Eleanor "Nell" St. George is a former veterinarian who served in the war. She travels to Wales to return her captain's warhorse. When she meets the captain's daughter Beatrice, there is an undeniable mutual attraction.

Cho's wuxia-inspired fantasy features characters forgotten by the history books, found family, and the fun of classic martial arts movies. Guet Imm is a young votary of the Order of the Pure Moon who finds herself in the company of an eclectic band of thieves in order to protect a sacred object.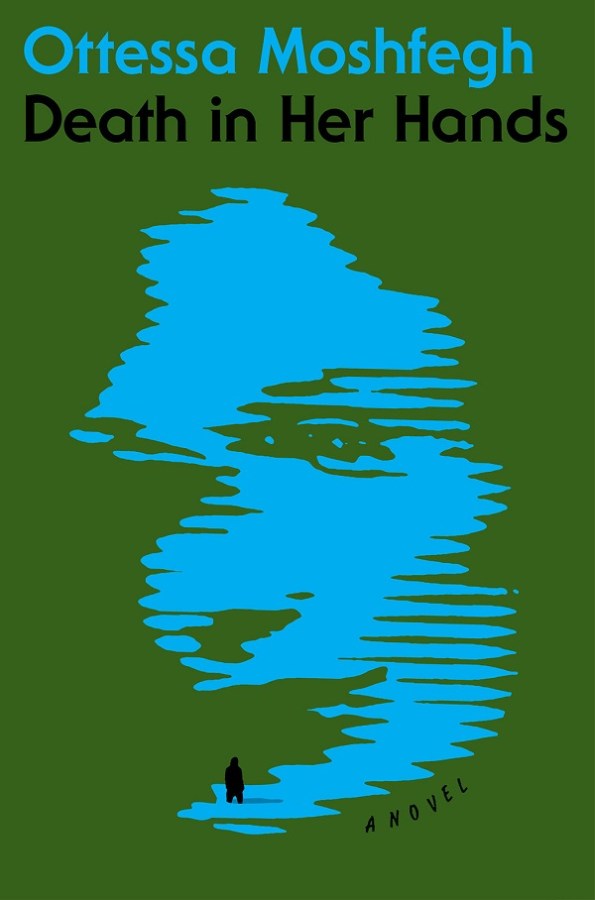 From the author of My Year of Rest and Relaxation comes a new suspenseful, haunting novel about an elderly widow, Vesta, who finds a cryptic note in the woods claiming that a woman named Magda was killed there. Soon Vesta's life is upended as she becomes obsessed with finding out the truth.

Brie is an eighth grader at her Catholic middle school who loves acting. When her mom discovers her looking at possibly inappropriate photos of her favorite actress, Brie panics and lies to distract her. Brie tells her mom she has received the coveted job of crowning the Mary statue at her school's May Crowning ceremony. How will she make her lie the truth?
Mexican Gothic by Silvia Moreno-Garcia (June 30)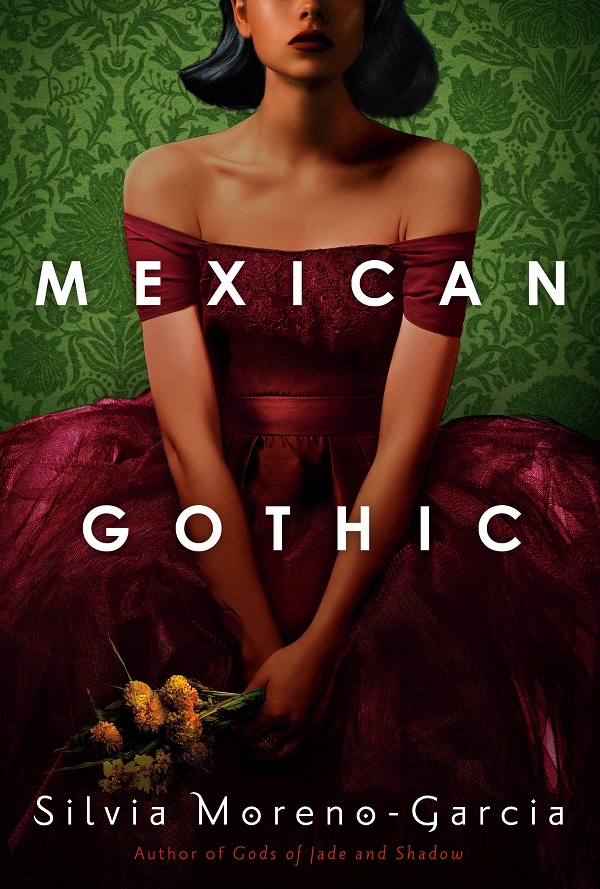 Moreno-Garcia revisits and reimagines classic gothic suspense novel tropes in this story set in 1950s Mexico. Noemí receives a frantic but cryptic letter from her cousin asking to be saved from a mysterious doom at her remote countryside house, High Place.
Descent by Lauren Russell: (June)

Russell's hybrid poetry-memoir work looks back to her own history in the gaps in her white great-great-grandfather's diary. One of his children — by one of his former slaves — was her great-grandmother, a Black woman with no historical record of her own.
July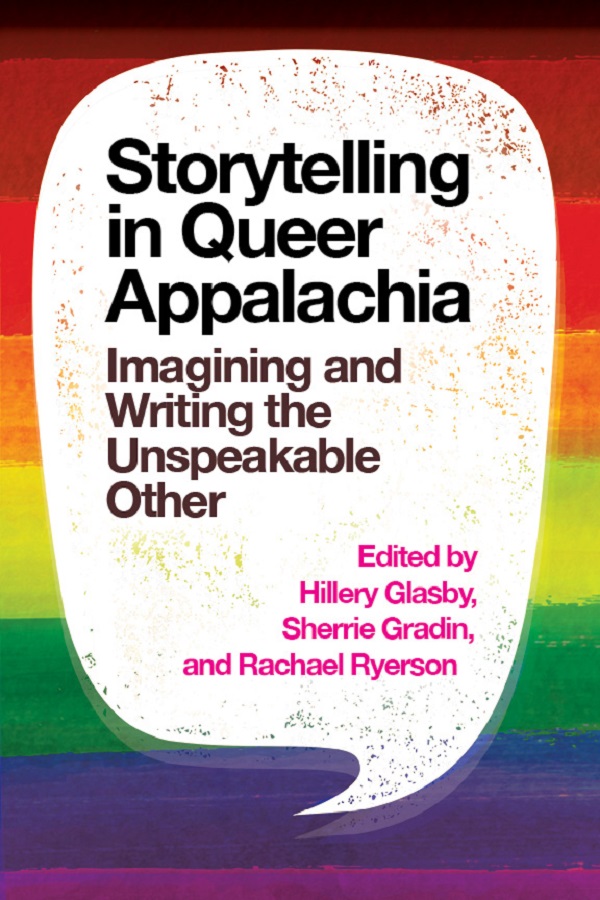 One of the first books to intersect the fields of queer and Appalachian studies, this anthology features writing by "academics, social workers, riot grrrl activists, teachers, students, practitioners, scholars of divinity, and boundary crossers." The pieces range from scholarly to creative as the writers examine life and survival as queer people in Appalachia.

In this dystopian fairy tale set 200 years after the original Cinderella story, teen girls are required to appear at the Annual Ball so that men can choose wives from among them. Sophia would prefer to marry her best friend Erin, so she flees the ball and finds herself plotting to bring down the King.

Elliot's latest epic is a deftly weaved space opera with a majority queer cast. The gender-swapped retelling of Alexander the Great features equal amounts of breath-taking action, fascinating complex women characters, and political scheming.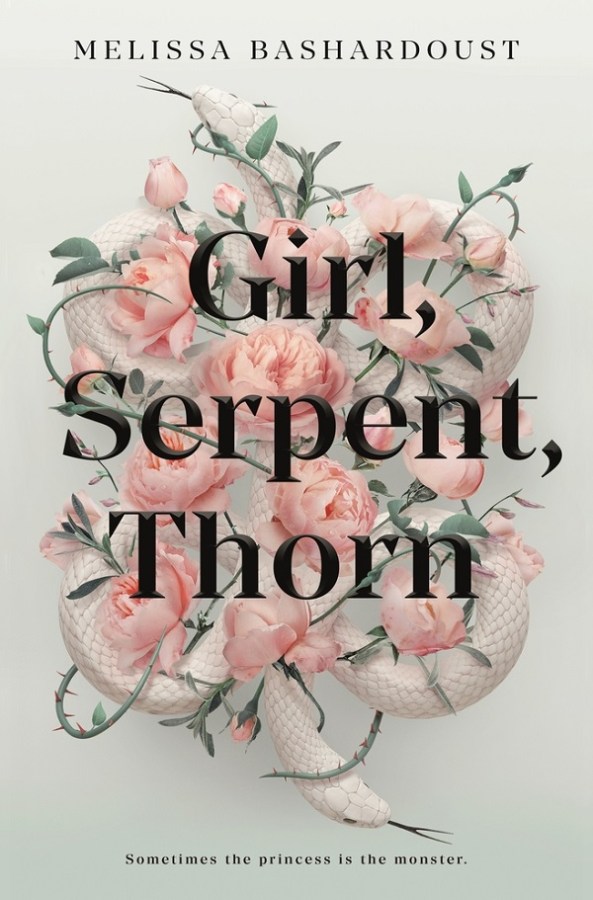 In this ancient Persian/Zoroastrian mythology inspired story, Soraya is a (bisexual) princess … and also a monster. She's poisonous to the touch, which seems like a curse but might indeed be her power.

Lepionka returns with the fourth book in her series featuring bisexual PI Roxane Weary. Roxane's latest case begins with a hiking accident that led to a woman's named Rebecca's death. But Rebecca's daughter believes the death was murder, and that Rebecca's ex — a well connected former cop — is responsible.

Curious to know the origin story of Faith, a brand new groundbreaking queer fat superhero? The first in a planned duology shows Faith discovering she can fly, and investigating the disappearances of first animals, then humans in her town.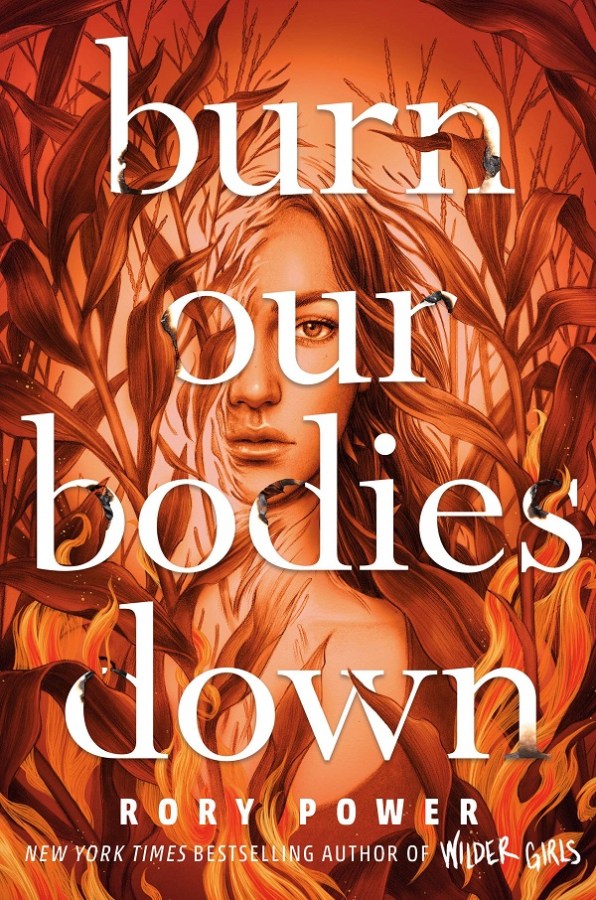 Margot has only ever known life with her mother: nothing before, nothing outside them. Power's twisty thriller follows Margot as she follows clues from a photograph to her mom's hometown called Phalene. Was her mother running from her past, or trying to protect Margot from what still lurks there?
Loveless by Alice Oseman (July 9)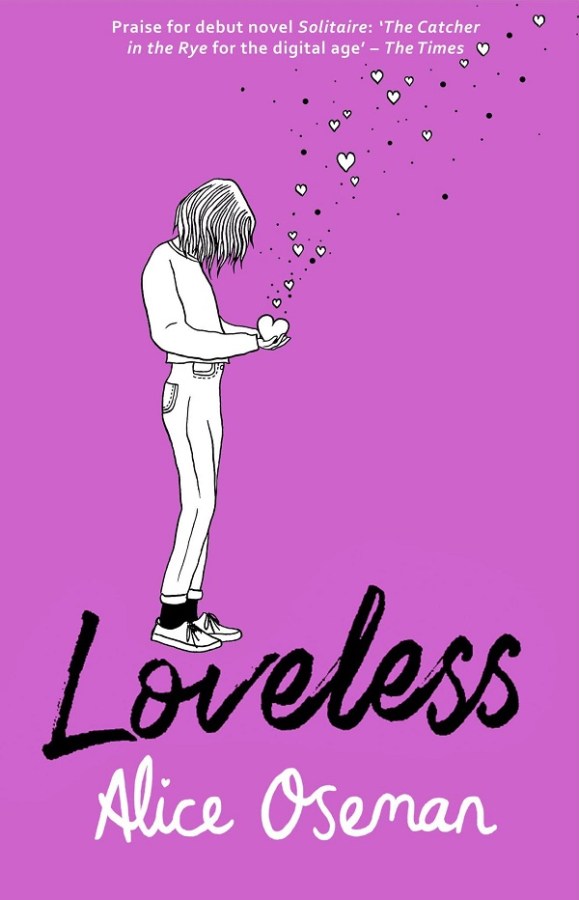 Loveless is an own voices aromantic and asexual coming of age story about Georgia. Georgia starts university hoping to find love; what she might find is that she can be happy without falling in love.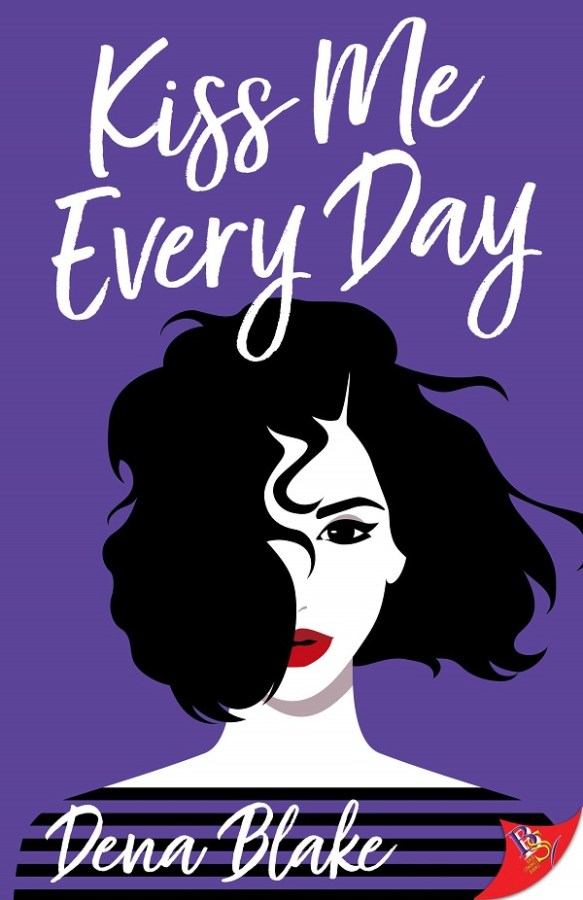 Wynn is a 30-year-old doing very well in the career and finance department, not so good with her love life. Carly, the one who got away, is married to Wynn's sister. When a chance thunderstorm sends Wynn back in time and gives her a chance to change her decision to step aside and let her sister romance Carly instead of her, should she risk it?
Storm Lines by Jessica L Webb (July 14)

Constable Bridget aka "Marley" is ignoring proper police procedure in order to protect a girl mixed up in her dad's drug ring. When an injury forces her to ask someone for help, she turns to Devon, a psychologist from the hospital on mental health leave. Can the two together of them protect the girl?
Prolific lesbian author Donoghue's latest historical novel is unnervingly relevant: it's set in 1918 Dublin maternity ward at the apex of the flu epidemic. The story centers on three women: Julia, a nurse; Kathleen, a doctor; and Bridie, a volunteer.
Tack & Jibe by Lilah Suzanne (July 21)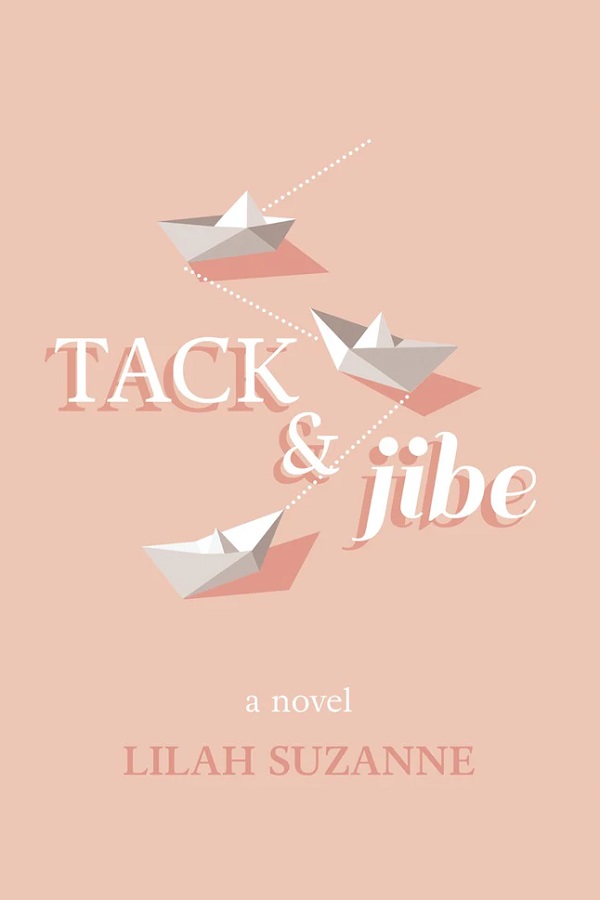 Willa has a seemingly perfect life living on a small North Carolina island; she works at a sailing store, hangs out at the beach, and runs a very popular sailing Instagram account. Too bad she can't actually sail, and her followers have entered her in a sailing contest. In comes Lane, a very attractive woman who is going to teach Willa how to sail — if Willa's crush doesn't ruin it all.

In this haunting, spooky YA, Shady knows that she has inherited her father's ability to call ghosts from beyond the veil by playing her fiddle. It's a dark ability, but it's one that she is going to have to use if she wants to clear her brother's name when he is accused of murder.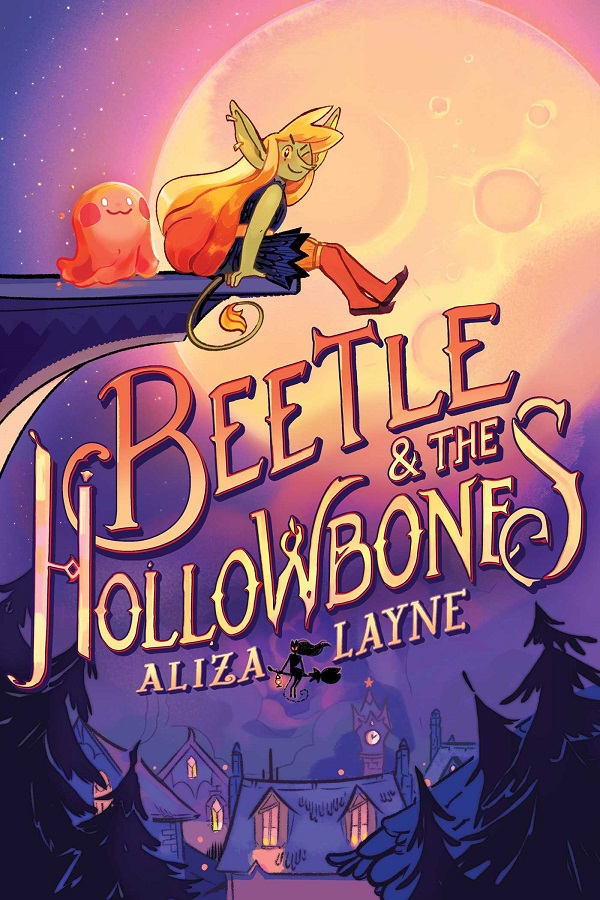 The main character in this middle grade comic is a young goblin-witch named Beetle. She is on a quest to save one of her best friends, Blob Ghost, from her town's spooky haunted mall and to figure out what to do with her romantic feelings for Kat, her other best friend.

One woman in this 19th century romance is a grumpy widow workaholic and engraver who owns a print shop. Her love interest is a beekeeper who defies the time's fashion conventions by walking about in trousers. Will these two ladies find love?
I Kissed Alice by Anna Birch with illustrations by Victoria Ying (July 28)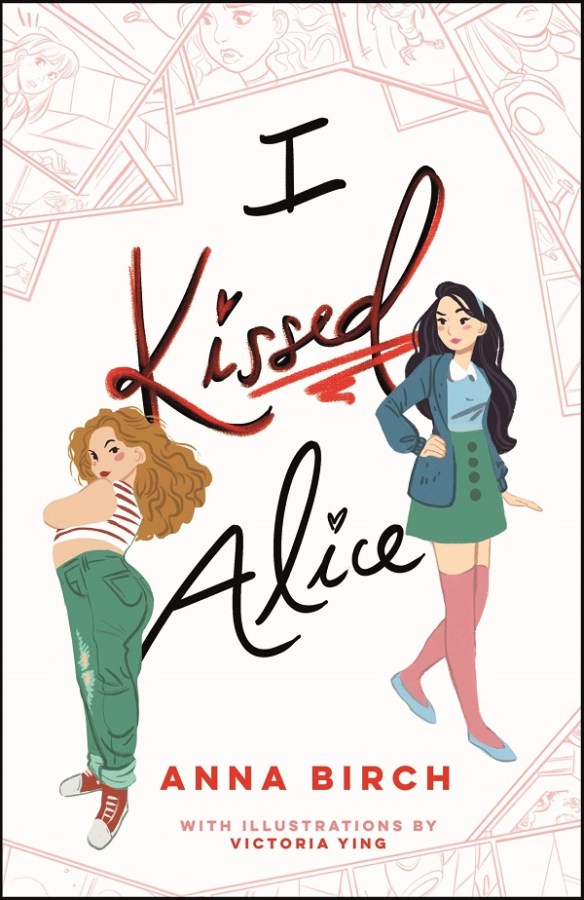 YA enemies to lovers romance! Rhodes and Iliana, both students at an arts high school, hate each other because they both badly want the same scholarship. Their online avatars, however, are falling in love on on a fanfic site where they've been working together on a graphic novel.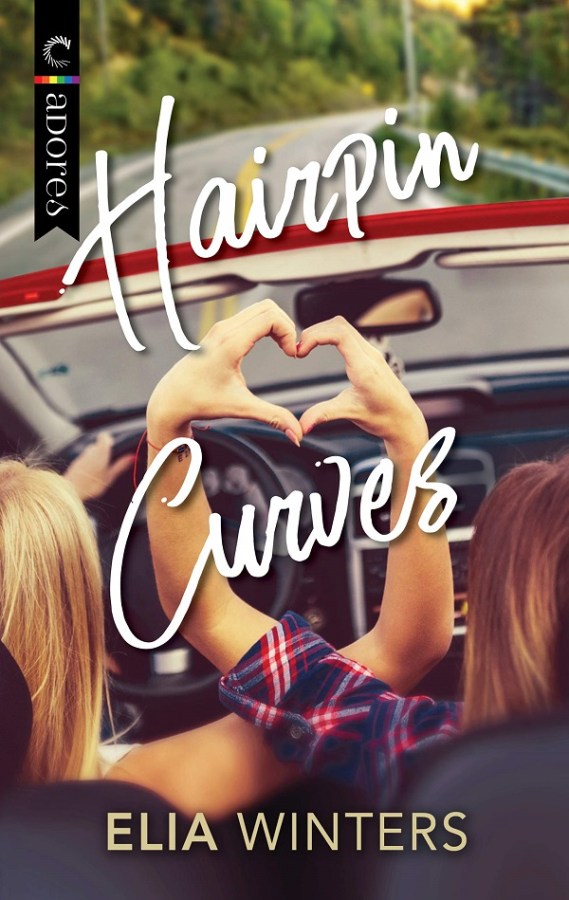 Hairpin Curves follows two former friends who go on an epic road trip from Florida to Quebec when one of them decides to attend a wedding but needs a ride and a plus one. This is, of course, a frenemies to lovers romance.

The third book in the science fiction Salvagers series picks up with the eclectic crew of the Capricious heading into a deadly battle against a murderous magical fanatic who wants to destroy all life in the galaxy.
August
Tomboyland by Melissa Faliveno (August 1)

Faliveno's essay collection centers on gender, class, and identity, focusing on topics like working-class Wisconsin, gun culture, the intersections of queerness and class, Midwestern gender roles, and motherhood.

In this much anticipated sequel to Gideon the Ninth, Muir focuses on Harrow as she sets up to fulfil the Emperor's request and fight an impossible war as an angel of undeath — along with her much hated rival.
Lobizona by Romina Garber (August 4)

Lobizona takes issues of undocumented immigration into the realm of fantasy rooted in Argentinian folklore. Manu discovers that she is the first only child lobizona — female werewolf — whose powers are usually reserved for seventh children only.

In Jerkins' follow up to This Will Be My Undoing, she focuses on the Great Migration of Black Americans and her personal roots in both the North and South. She recreates her own ancestors' journeys and looks broadly at Black people's displacement around the US.

One day in southeastern Nigeria, the mother of Vivek Oji opens her front door and finds her son's body there, wrapped in colorful fabric. From there the story retraces the mystery of Vivek's life, the joy, freedom, and violence that led him to that ending.

The latest installment in the Goldie Vance historical mystery comic series finds Goldie, Diane, and Cheryl heading off the Hollywood. There Goldie meets an old silent movie star who is framed for stealing. Good thing Goldie is there to prove her innocence!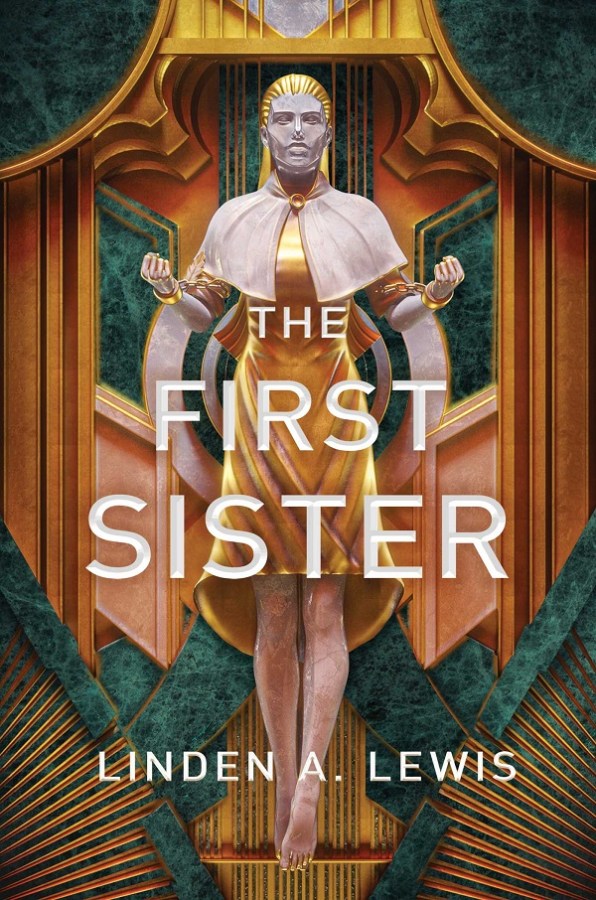 The first book in a new space opera trilogy, The First Sister follows three main characters: a non-binary person on a quest to save the solar system, a sex worker / spy claiming her freedom, and a soldier not sure where his allegiances lie.
Cattywampus by Ash Van Otterloo (August 4)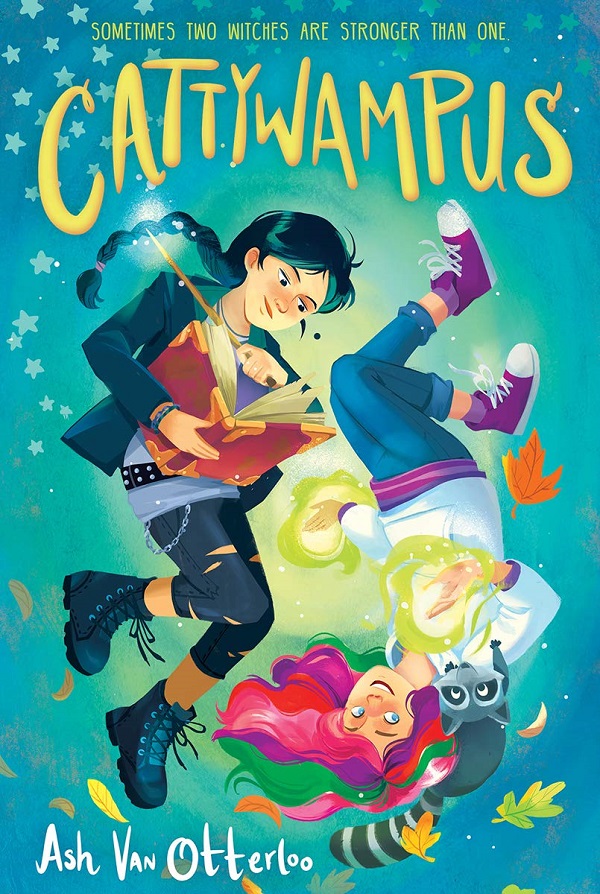 As far as I know, this is the first middle grade book in English with an intersex main character! It's about two witches, one who has recently learned she's intersex and the other who has been abandoned by her dad. To top it all off, they have just resurrected an entire graveyard's worth of fighting ancestors. Oops.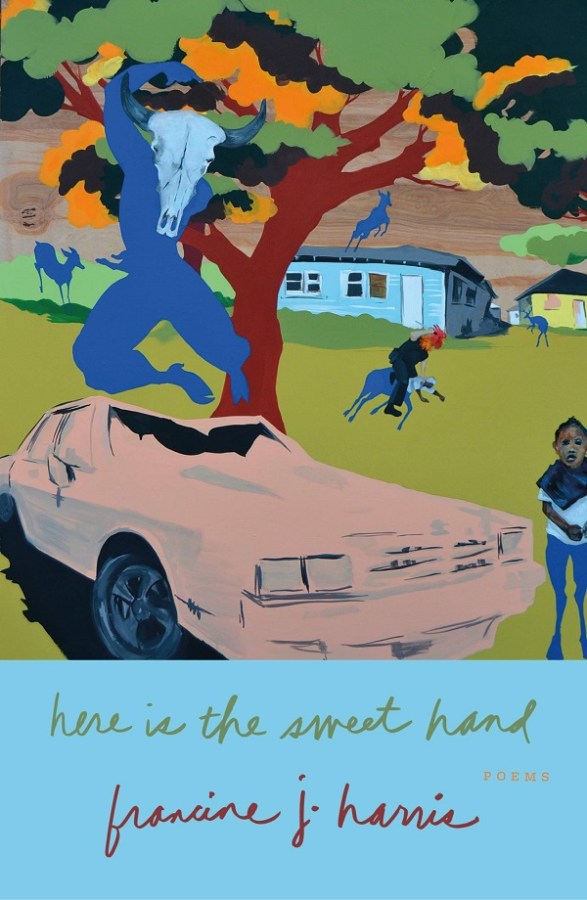 Harris's third poetry collection tackles topics like Blackness, aging, women's loneliness, artistic practices, and the intersections between them. The heroines in each poem explore solitude, as rendered by Harris's stark imagery and experimentations with language.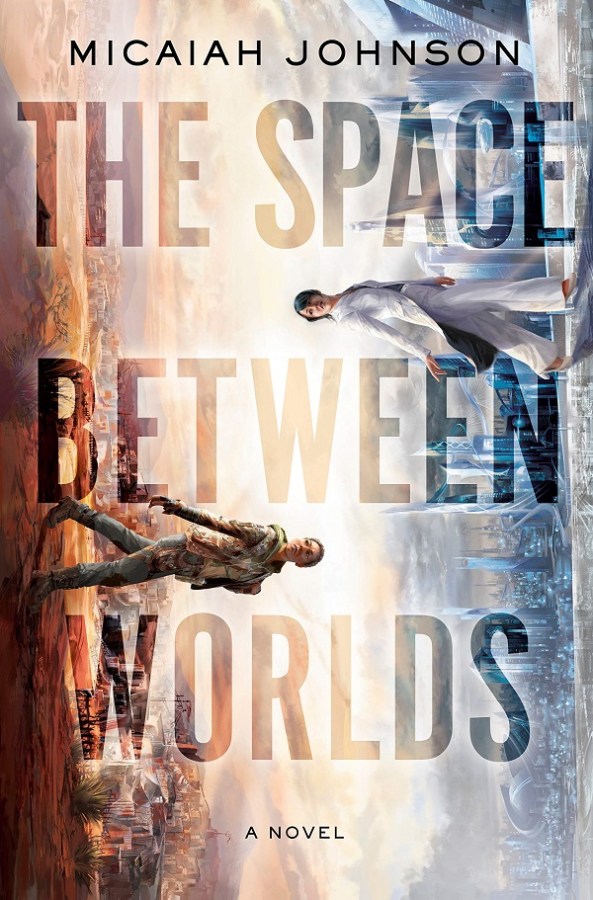 Multiverse travel has finally been made possible, except you can't visit any universe where your counterpart is still alive. Cara, whose other selves seem to have a propensity to die, is a perfect candidate for multiverse travel, financed by the Eldridge Institute. But when one of her remaining doppelgangers dies suspiciously, a secret plot that endangers every multiverse is revealed.
Summer by Ali Smith (August 6)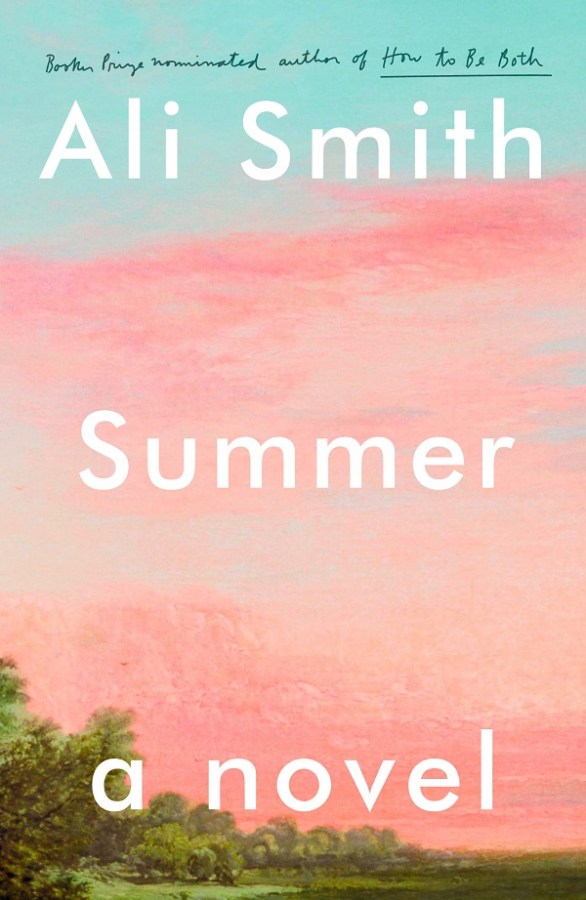 Aptly being published in August, Summer is the highly anticipated fourth book in Smith's seasonal quartet of novels. Sacha, her brother, mother, and father are a family with nothing in common in the present. Except that lovely summer in the past.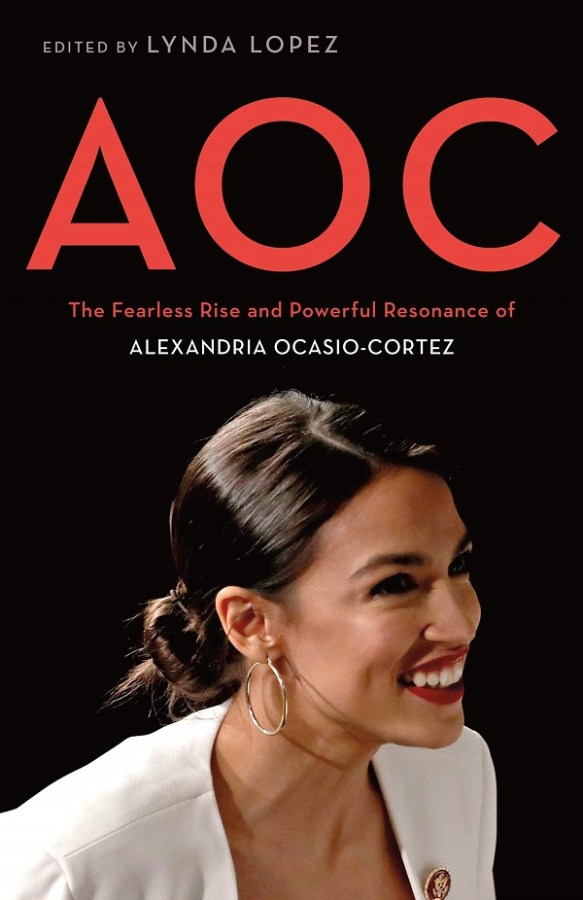 17 writers, including Wendy Carrillo, Carmen Rita Wong, Tracey Ross, and others, write about the history-making young Latina politician. Topics include social media, the history of Puerto Rican activism in New York, democratic socialism, and Standing Rock.

Prolific lesbian romance author Beers's latest romance stars Teddi, a wedding planner who used to believe in love but is now firmly jaded after her wife left her. Things go from bad to worse when the sister of her latest bride client is the divorce lawyer, Leah, that her ex used! It's unfortunate that Leah is also very attractive.
Motor Crush Volume 3 by Brenden Fletcher, Cameron Stuart, Babs Tarr, and Rob Haynes (August 18)

This science fiction adventure comic returns with its third volume which finds Domino getting ready for a win on the racetrack. But it turns out there are far bigger stakes at hand: like the future of humanity, and clarity about Domino's own mysterious past.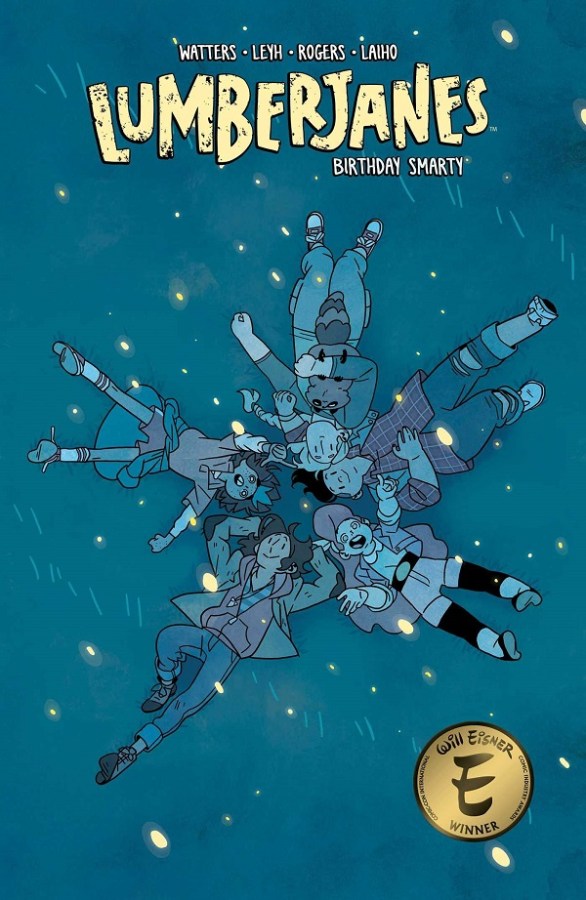 Can you believe the all ages comic Lumberjanes is on its 15th volume? In this latest installment, the gang is preparing for Jo's birthday. But the ploy to get Jo away and keep the surprise a secret may have worked too well. Will Jo make it back in time for her own party?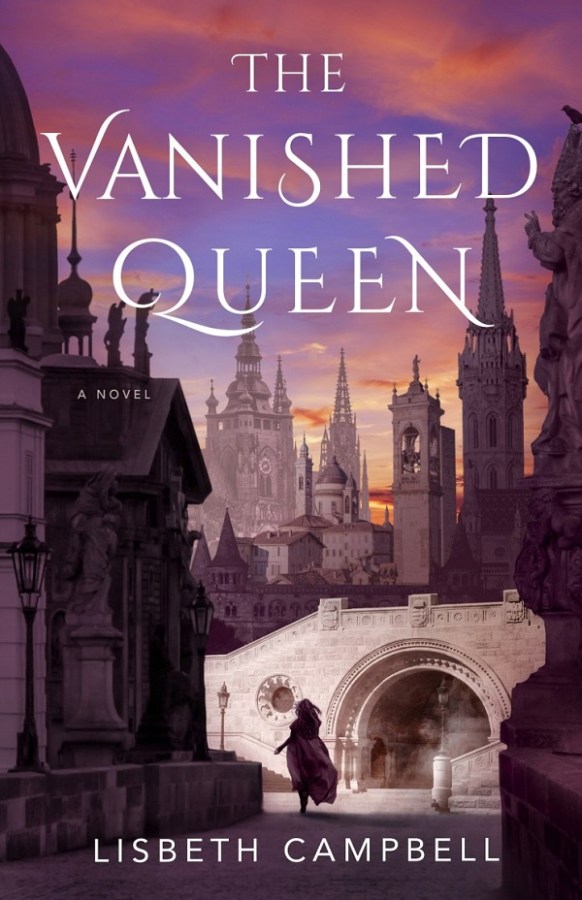 Despotic King Karolje needs to be overthrown, and Anza, armed with evidence from the previous Queen's diary, is part of the resistance group. When Anza has a chance encounter with the King's son, he agrees to a plan to take his father out. But if they fail, their deaths might entail a future worse than the one citizens fear under Karolje's rule.
Elatsoe by Darcie Little Badger with illustrations by Rovina Cai (August 25)

Elatsoe is set in a United States shaped by the magic, stories, creatures, and knowledge of its Indigenous and non-Indigenous peoples. The Lipan Apache asexual main character Elatsoe is investigating the murder of her beloved cousin in a place that wants the tragedy hushed up.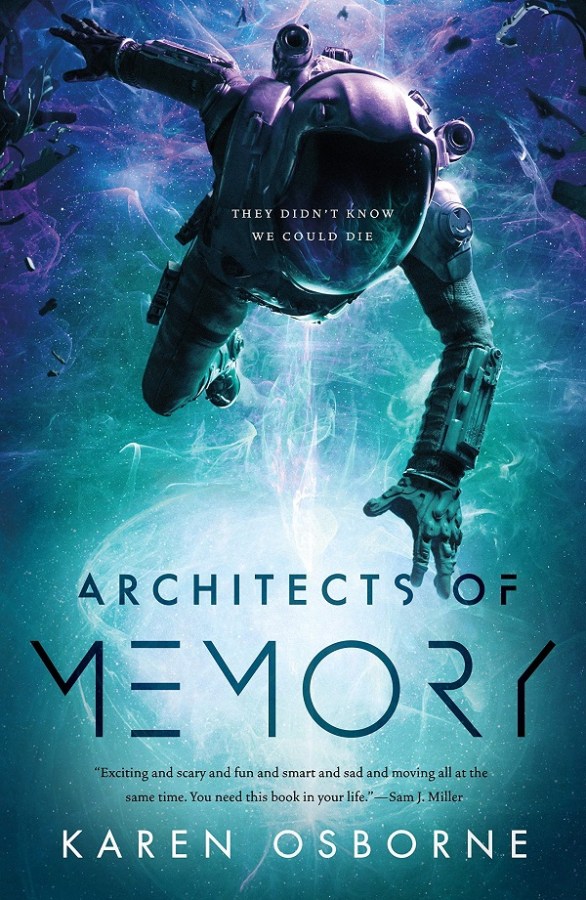 Ash is a bisexual terminally ill pilot in a world where soldiers are indentured in a war impossible to win. She's determined to buy her way out of corporate debt and find a cure for herself. When she and her salvaging crew stumble upon a genocidal missile, it leads them down a path of conspiracy and intrigue that might make Ash a living weapon.
Sick by Jody Chan: POETRY (August)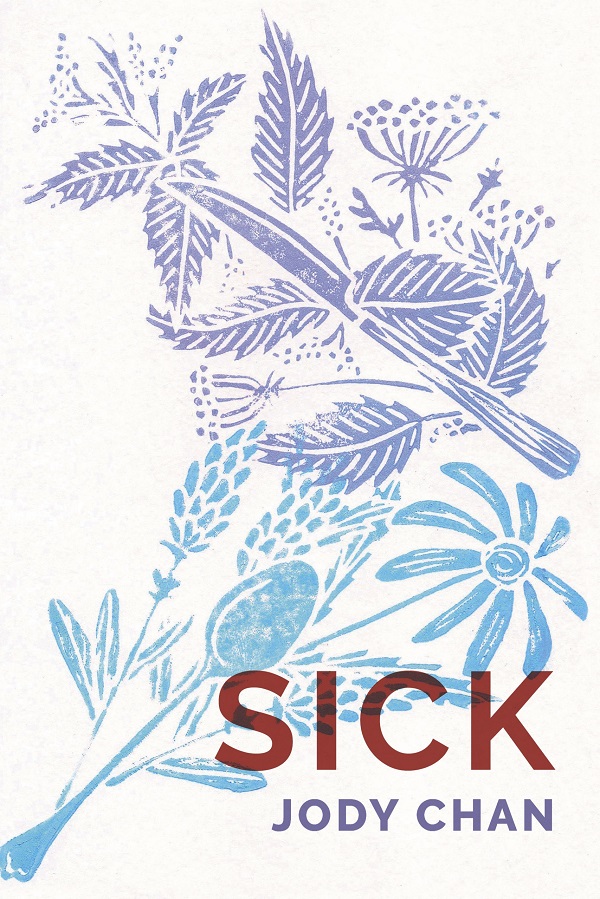 Chan's debut poetry collection is both "medicine and music," according to Yujane Chen. Chan's lyrical poems investigate themes such as grief, history, violence, and beauty in Chan's voice, at once tender and fierce.
---
Which summer 2020 queer and feminist books are you most looking forward to? Share in the comments!