Happy (Almost) Halloween! Can I be honest about something? OK, two things: Halloween is maybe my least favorite holiday, and I suffer year-round 24/7 seriously nonstop from nostalgia attacks. And while you, good sir ma'am or lord, may ring in Old Hallow's Eve with some booze and a solid, feminist costume, I like to ring it in watching not-scary movies while Eli is dressed as a pumpkin. Or, really, doing anything that isn't wearing a costume around adults who ostensibly have eyes with which to see.
Luckily, Netflix, Hulu, Amazon, and everyone else on Earth totally get me. And that's why the Halloween movies of our youth are all available to stream on some sort of service this time things get spooky outside.
Grab me a spiked cider and hand me the pumpkin seeds, dood! These are the potentially not-as-great-as-we-remember movies we can watch this Halloween. In absolutely no particular order.
---
Garfield's Halloween Adventure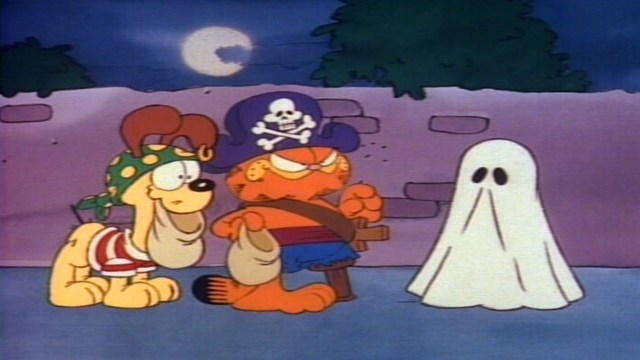 Garfield's always been my kind of guy, you know? He just gets me. Also, I think I might be one of the only people in the world who truly appreciates Garfield comics, wants a Garfield coffee mug, and once had a laminated cut-out paper Garfield colored in with crayons on display in multiple apartments that she bought at a thrift store for a nickel.
Also, this is technically maybe an episode of a TV show. DON'T HOLD ME ACCOUNTABLE. It's just a passion.
Stream on Hulu | Download on Amazon 
---
Halloweentown
https://www.youtube.com/watch?v=jNGYJRcq5BM
Something about this movie never terrified me. Like, really? This shit is off the chain weird. Get into it.
Watch Instantly on Amazon | Buy at Amazon 
---
It's The Great Pumpkin, Charlie Brown!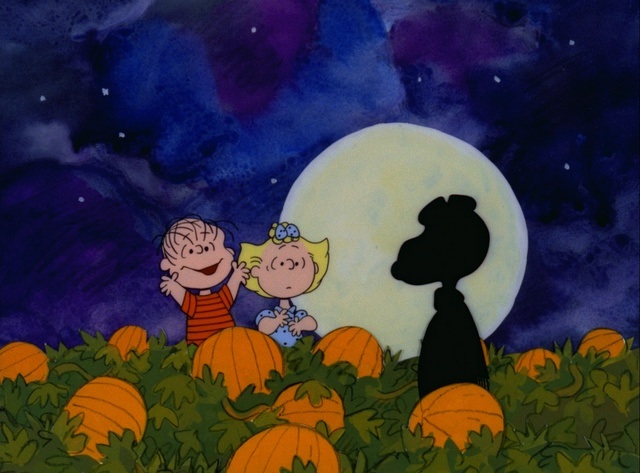 As my mother's daughter, I am obliged to remind you that Linus in the pumpkin patch never gets old.
Stream on Hulu | Download on Amazon | Buy at Amazon
---
Hocus Pocus
https://www.youtube.com/watch?v=2UUMsInka2s
I think Sarah Jessica Parker in this movie made me gay? Bette Midler's the one who made me such a queen, though.
Stream on Netflix | Download on Amazon | Buy at Amazon
---
The Nightmare Before Christmas
Third confession? I never understood the allure of this movie. I do find it creepy and weird, though, which means I associate it more with Halloween than, well, Christmas. But luckily for all of us on Earth, CHRISTMAS IS COMING.
Stream on Netflix | Rent or Download on Amazon | Buy at Amazon