Earlier this month, Dazed Digital published a feature about the recently-exhibited "At Home With Themselves," a photography project by Sage Sohier which featured same-sex couples at home in the 1980s. It's an extraordinary collection, and a revolutionary one, too — it was rare to find imagery representing the ordinary domestic lives of LGBT people. It's unfortunate that mainstream America mostly only saw us at Pride Marches, considering the rich legacy of lesbian photographers we have going back to the '60s and '70s, women like Joan E. Biren, Cathy Cade, Tee Corinne, Robert Girard, Laura Aguilar, Catherine Opie, Mumaz Karimjess, Chloe Atkins, Deborah Bright, Fiona Arnold, Jill Posener, Zone Paraiso Montoya and Hanh Thi Pham and Laura Aguilar. That tradition continues today with a new generation of queer women like Cass Bird and Sophia Wallace capturing our lives.
Today, we're looking at projects from the last few years that specifically sought out and photographed ordinary LGBTQ people that fell within a certain demographic group. It's truly, truly wonderful stuff.
---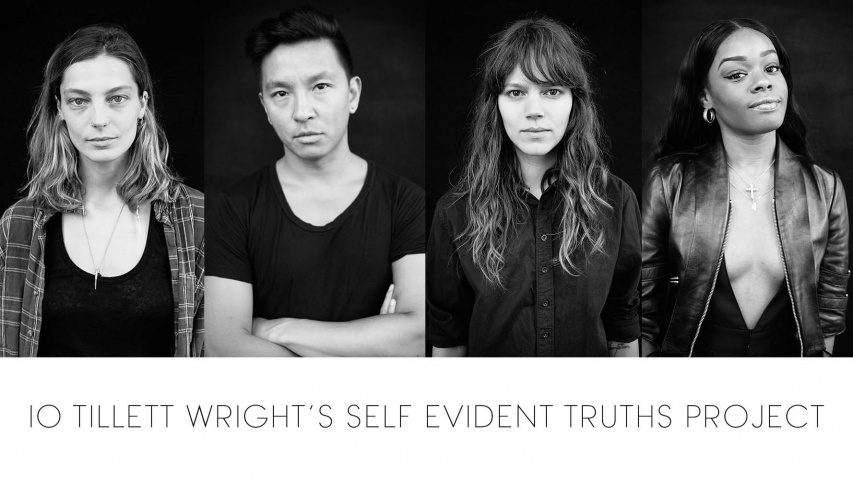 Wright's project — photographing people who identify as anything besides 100% straight, since 2010 — has already captured over 9,000 queer faces, including a lot of famous ones, too.
---
This project is wide-reaching and spectacular, and it was basically impossible to select just one image to include here — you should go see the whole damn thing. Embodiment aims to document and archive "the lives of people who offer brave new visions of what it means to be queer in America today," in "churches, parks, high school classrooms, back yards and bedrooms," in rural and urban areas, Embodiment portrays a radical diversity of family styles and gender expressions. We interviewed Molly Landreth and Amelia Tovey back in 2010 as they were raising money for the website's kickstarter campaign.
---
Many LGBTQ youth, abandoned or rejected by their families because of their sexual orientation or gender identity, flock to cities like New York in search of community and often end up seeking assistance from organizations like New Alternatives for LGBT Homeless Youth. Lobis Brown spent several months volunteering at a church sanctuary run by New Alternatives before asking if she could take studio portraits of the kids, "many of whom have been abused, neglected, or forced out of their homes by their families of origin." She remains a volunteer at the shelter, and hopes that her photographs "will break through the keen isolation felt by members of this community to reveal the common threads of fear, hope, and love that unite us all."
---
Renowned South African photographer Zanele Muholi has been documenting the queer South African community through art for years. "Faces and Phases" is part of her ongoing mission to ensure queer black visibility with subjects shot in locations including Gauteng, Cape Town, Mafikeng, Botswana and Sweden. "Faces expresses the person, and Phases signify the transition from one stage of sexuality or gender expression and experience to another," writes Muholi in her artist's statement. "Faces is also about the face-to-face confrontation between myself as the photographer/activist and the many lesbians, women and trans men I have interacted with from different places."
---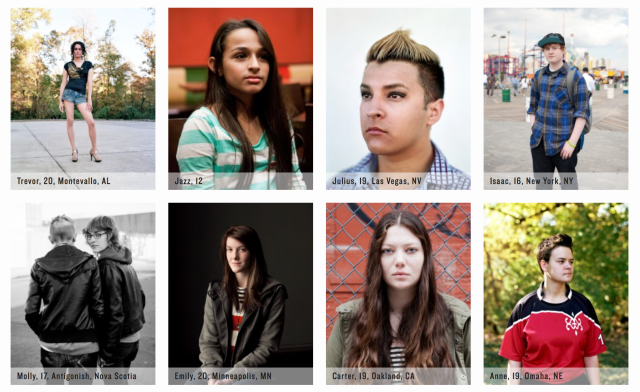 This ongoing photographic journalism project seeks to record and make visible the stories of LGBTQ youth in the United States. Laurel takes the photographs and Diana Scholl records the stories to capture "the incredible diversity and uniqueness among the LGBTQ youth population."
---
For two years, Elan photographed LGBT couples in Vietnam, aiming to build empathy and interest between a straight audience and LGBT people by showing them in their typical lives and homes, doing casual and often mundane daily activities. She called it "Pink Choice" after the name of a popular travel site for gays and lesbians. You can view photographs from the series that are hard to find on her website in this New York Times article about the project.
---
7. Gabriela Herman's The Kids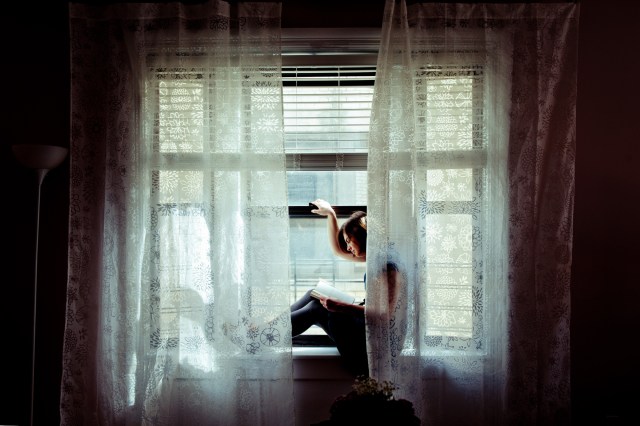 Herman's Mom (like mine) came out while she was in high school, and married her partner in Massachusetts immediately after it became legal. Herman recalls it being difficult to have a gay parent during a time when homosexuality really wasn't discussed or accepted in the same way it is now. While this project doesn't document LGBTQ people specifically, it does document children of LGBTQ people, adding another dimension to representation.
---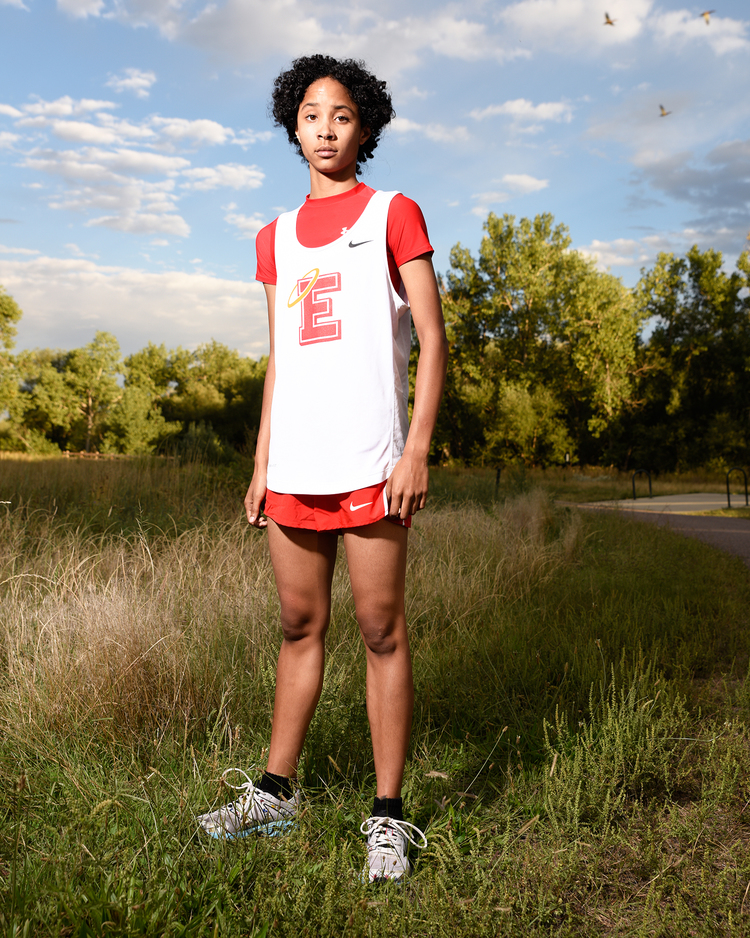 This summer Sheng published a book of his project, which began in 2003. That's when he started taking pictures of out LGBT high school and college athletes as a way of exploring his own identity as a former closeted high school athlete. Over 200 athletes have since posed for the project, which has been exhibited all over the world including at The Olympics, Nike Headquarters and ESPN.
---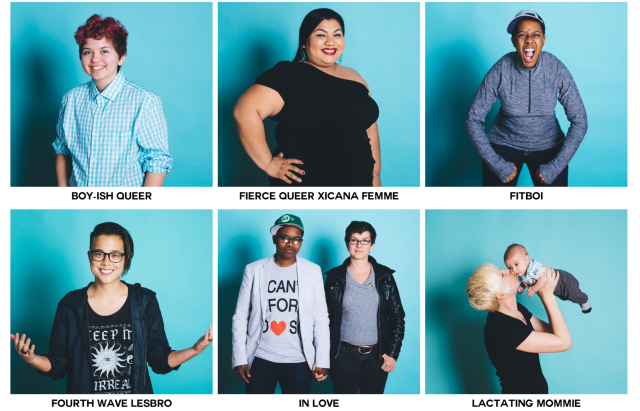 Deragon, a San Francisco portrait photographer, launched The Identity Project in 2014 to "explore the labels we choose to identify with when defining our gender and sexuality. " She started with 50 portraits in the Bay Area and got slammed with requests, eventually launching an Indiegogo campaign to photograph people all over the country. Like Autostraddle Contributing Editor Laura Mandanas, for example:
---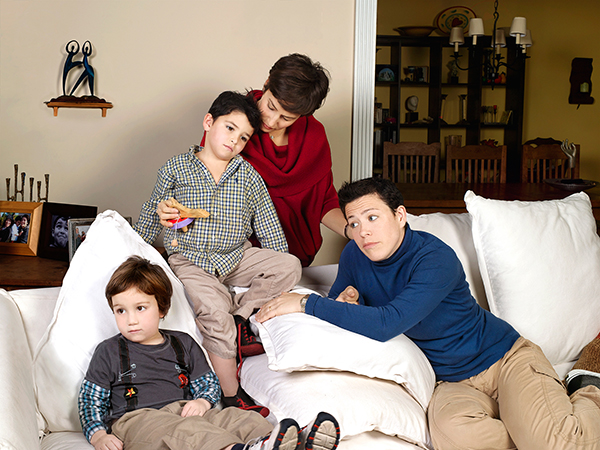 Alix Smith spent six years photographing families with same-sex couples in a style strongly influenced by historical portraits that were used in the past to memorialize important families and honor family patriarchs and matriarchs. Straight people had this profound illustrated legacy that simply doesn't exist for us, and so she set out to make it in a contemporary context.
---
Smith wanted to "provide a rare insight into the ever-evoling passions, confusions, prejudices, fulfillment, joys and sorrows of queer youth," capturing a diverse group of 14-to-24-year-olds who identified as LGBTQ — not just their images, but their stories, too, in their own words. A book of the project was published in 2014.
---
This project took over five years and a huge group of photographers to capture over 10,000 people in an attempt to "capture the true face of Japan's LGBT community" and "highlight the presence of LGBT people in daily life — a community that is not especially high-profile in Japan."
---
Next: The Femme Project, "Las Otras,"GAYFACE" and more
Pages: 1 2See entire article on one page