Every year we conceptualize, design, shoot, produce and give birth to a brand-new Autostraddle calendar. These calendars showcase a diverse group amazing and accomplished queer women and, of course, give us an opportunity to further worship Robin Roemer's awesome photography. Each calendar has its own individual theme and style — and we're especially proud of this year's look.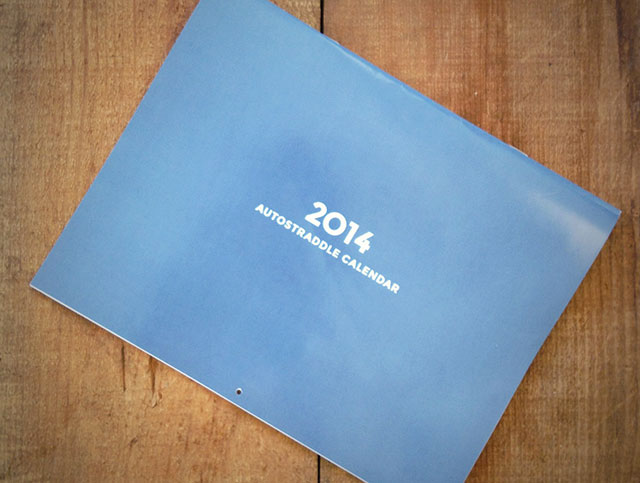 You've spent the year getting to know our 2014 calendar girls, and now it's time to have them on your wall!
This year, the calendar is a very normal 8.5″ x 11″ when closed, and 11″ wide by 17″ long when you're hanging it on your wall. It has a drilled hole for easy hanging, and as requested, plenty of space in each box to keep track of the days of your life.
We even have all the appropriate holidays marked off for you, like National Coming Out Day and National Sandwich Day.
Seriously, I could think of no better way to keep track of 2014.
The 2014 Autostraddle Calendar is for sale in our store for $16 and it's the perfect holiday gift for your favorite person! Also, your purchase supports the ongoing existence of this website and next year's calendar! So everybody wins.
We also have lots of other merch available this season, including flasks, hoodies, pins, and the classics. Merchandise sales are a big element of what keeps us going financially, so happy holidays and thanks, as always, for your support!