I was in a long distance relationship for several years, so I know that staying connected to your huggle bear can be hard. You want to touch them, smell them and, if you're me, bite their ear. Why don't the forces of geography and physics rally to both your cries and fold the world up like origami until the front doors of your homes kiss?
But they don't and won't, so what are your exquisite selves supposed to do? I hope I can give you some idea of where to begin. We were big on gifts, digital and corporeal, so I'll focus on that and end with a little advice.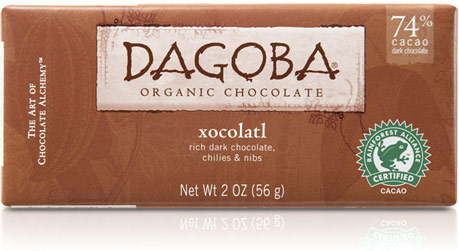 1. Care packages or gift baskets are the bee's knees. Fill them with the other person's favorite candies and snacks, or make a creative reference out of the foodables. For example, my girl was a big Star Wars fan so I made sure to pack in Dagoba-brand dark chocolate. She liked Cherry Limeade and, since you can't send that in the mail, included in the box was a grocery store gift card with a note that read simple "For Cherry Limeades." Buy sticker packets with letters in them and spell out messages all around the box. Put pictures of you, or more intimately: put in a picture of your hand, your smiling mouth, your sexy shoulder, even your…umm…ear. Ear, yes.
2. Put a handwritten card inside, and be sure to send cards randomly from time to time. Or if one of you has exams or some multi-day, soul-sucking, blergh-arggh thing, mail out a letter every day of the event. When they get home, there'll be a note welcoming them in from their figuratively rainy day. If you're both big goofs, pick up these postcard books, which have lovingly lewd messages combined with baby animal pictures.
(If you get along with their folks, remember their birthdays and make sure they get cards, too.)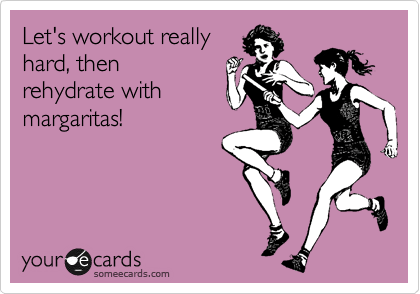 3. If you're both sarcastic snarkers, someecards.com is the right gift every time. They have a user-created section so you can build a treasure trove of heartfelt offenses. If you know each other's username and you've both made quite a collection, go to their user page and look through their caustic creations from time to time and exhale fondly.
4. Mail each other a copy of your favorite book. For the bookmark, make it a picture of you holding their favorite book. This also works if you start a book club of two for you and you. Chat about what you read. Make notes in it (or any book) about feels the book inspires in you, or about passages you want to share with your significant O, and then mail them this book.
5. Buy a webcam, don't settle for the one built into your laptop. Those usually have lower video quality that can make your baby feel further away, or as if they're not really there in that room (which they are, sweetness. They absolutely are). I recommend a Logitech Webcam Pro 9000, which you can get on the cheap-cheap via eBay, usually for well under $30. It has good A/V quality, plus a nice stand for placing on your monitor or by itself. One couple I knew would leave the webcam on at all times so they could see the other coming and going, or listen to each other's breathing while they did work.
6. Flowers and a poem.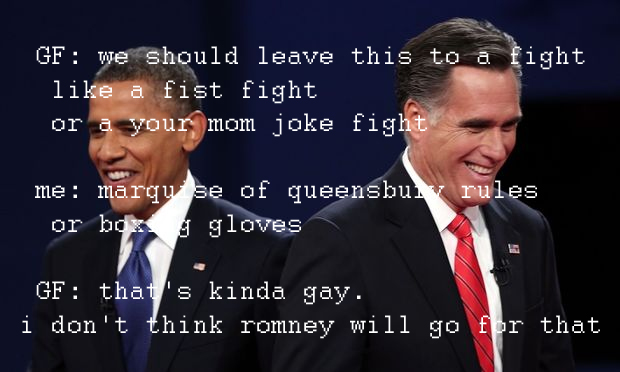 7. Pick shows and movies and TV events (like the Presidential Debate) to instant message each other during. Many IM applications keep logs of your conversations which you can go back and read later for free warm fuzzies.
8. Start email chains to each other with things like "remind me to tell you about X." Share calendars to find a free five minutes to call them and say hi. Share documents about things like places you want to travel with each other, food you want to cook for each other, or a playlist of songs you both agree you love.
9. Hold onto tokens that remind you of them, like a movie ticket, and mail it to them later on.
10. Find them a beautiful box. Fill it with 100 hearts, each with one thing you like about them written on it. Put this box in a package and use cookies in ziploc bags as packing material.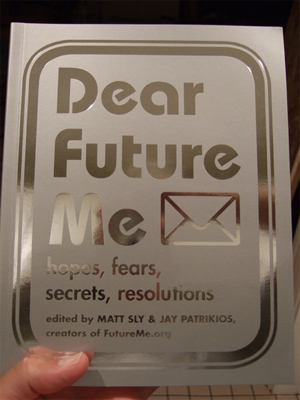 11, AskMen (I know, right) had a neat idea for phone sex: a hands-free device. And LovingFromADistance.com suggested using FutureMe.org to send letters to be delivered at any future date you want. Write them a diary entry of how happy they made you today and have it delivered six months or six years from now.
12. Lastly, practical advice. In your conversations: stay positive, talk about the good things in your day. About the good things the other person gives you. Because once you start saying "I miss you" more than "I love you," you are walking the bad path. You are walking the path where you talk more about how hard this is than anything else. These are the woods. The woods have few exits.
13. Finally really lastly, set an end date and stick to it. Give yourself and them something to shoot for. Don't keep moving that date, instead move Heaven and Earth to keep it. You're always almost there. I promise.