I think if I were to do an inventory of my brain, the "I truly don't need to know this shit" section would be filled to the brim with true crime stories, satanic panic, and sadistic cults. I guess a lot of us are drawn to the macabre and to explorations of the criminal mind and why people do unspeakable things. Then there's the criminal justice system itself in the US, which has its own unspeakable and ethically inexcusable structures to investigate. So, if you're looking to #netflixandcozy this wintery weekend and have already watched Making a Murderer, here are some disturbing films to curl up with, all available online in some format.
I've split the list into two categories: documentaries in which the crime is the focus, and documentaries in which the criminal justice system is the focus. Make your own recommendations in the comments!
---
True Crime & Criminals Documentaries
Cropsey – Netflix
A cannon crime documentary, this one is like somebody made a really professional movie out of your childhood nightmares. All Staten Island kids knew the story of "Cropsey," an escaped mental patient who was kidnapping and murdering kids in the '70s and '80s — but also, somebody was kidnapping and murdering those kids. This story is at the intersection of legend and shocking reality.
Aileen: The Life and Death of A Serial Killer – Netflix & Amazon Prime
A follow-up by the documentarian who made Aileen: The Selling of a Serial Killer (also on Netflix), which focused on how the case of lesbian serial killer Aileen Wournos, the subject of the film Monster, was being used by everybody close to the case to cash in. Aileen's story is tragic any way you look at it and she is also a very interesting human being.
The Staircase – Sundance Doc Club & Amazon
https://youtu.be/M-W-S6kQ1mc
Before "Making a Murderer," there was this eight-episode investigation into the case of Kathleen Peterson, whose novelist husband is accused of murdering her after he calls 911 and says she's died from falling down the stairwell. In a way this series is also about the system itself because prepare to be blown away by the incredible defense you can buy for yourself if you can afford it.
The Imposter – Netflix
https://youtu.be/67cMet52mL4
A 13-year old boy in Texas goes missing and three years later, somebody claiming to be him shows up in Spain. What is going on.
There's Something Wrong With Aunt Diane – Amazon Prime & HBO Go
The chilling case of a suburban mother who crashed her mini-van going the wrong way an upstate New York parkway, killing herself, the five children in her car and the three men in the SUV she ran into. This documentary looks for the truth between the two images of Diane: reckless alcoholic or perfect wife and mother.
The Jinx: The Life and Deaths of Robert Durst – HBO Go & Amazon
Robert Durst, man.
Capturing the Friedmans – YouTube
The Friedmans seemed to be a normal middle-class New York suburban family. This film, by the maker of The Jinx, mixes their extensive collection of home video into the story of what happened when the father, Arnold Friedman, and his youngest son, Jesse, were accused of possessing child pornography and molesting children who came to the house for computer classes.
Dear Zachary – Netflix
https://youtu.be/OtyY0CXdiNo
This one's a real tearjerker. Kurt Kuenne, a friend of Andrew Bagby, who was allegedly murdered by his ex-girlfriend, learned after Bagby's murder that his ex-girlfriend was pregnant with Bagby's son. Kurt began making a movie for this son… and then there's a tragic twist.
---
Documentaries focused on The Criminal Justice System
Girlhood – Netflix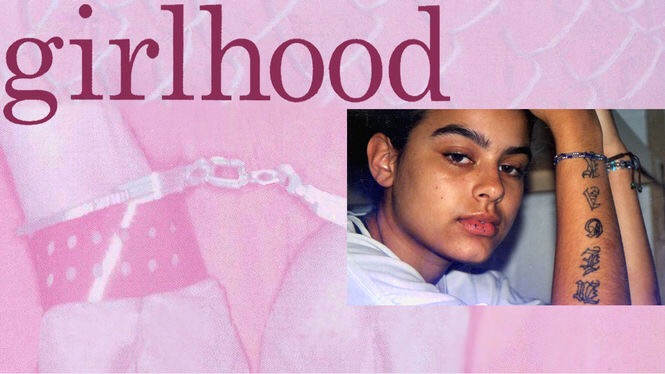 Girlhood, about two young girls in a Baltimore juvenile detention center, is raw and real and bigger than its subjects and its director and the 88 minutes you'll spend watching it.
Kids For Cash – Netflix & Amazon
It's an ugly one: the story of a judge convicted of sending a suspicious number of children to two specific private, for-profit youth detention centers with severe and lengthy sentences… and the kickback they got for doing so. Or, in Amazon's words: "the untold stories of a judicial scandal that rocked America and the chilling aftermath of the lives destroyed in the process. "
The Central Park Five – Netflix & Amazon Prime
If you are a human being, you should familiarize yourself with this case. In 1989, five black and Latino teenagers were convicted and sent to jail for raping a white woman in Central Park. They did not commit the crime, but there were larger factors at work that led to their incarceration.
Brother's Keeper – Netflix & Sundance Doc Club
A small town in New York rallies to support an elderly man who always lived on the fringes — specifically, in a shack on a farm with his bachelor brothers — when he is accused of murdering the brother he's lived with all his life.
The Thin Blue Line – Netflix
Directed by former private detective and now well-known documentarian Errol Morris with music by Phillip Glass, this 1988 film, marketed as "non-fiction" rather than as a documentary, is often credited with pioneering modern crime-scene reenactments. It tells the story of  28-year-old Randall Dale Adams, who was convicted and sent to prison for the murder of a police officer. He did not murder the police officer.
Murder on a Sunday Morning – Sundance Doc Club & Amazon
https://youtu.be/vK0RX4Wh1tE
An Oscar-winning documentary about a 15-year-old black teenager accused of murdering an elderly white woman and how his defense team unraveled his case to find horrific police misconduct.
Gideon's Army – Netflix & Amazon
The story of three public defenders working tirelessly and thanklessly to get justice for clients who can't afford representation.
The House I Live In – Netflix & Amazon
A hard look at the war on drugs and who's winning (nobody!) and who is suffering
The Paradise Lost Trilogy – Amazon Prime
Probably the first true crime documentary I ever saw was the first Paradise Lost film, the story of four boys convicted for murders they didn't commit because of Satanic Panic and the fact that nobody liked them.
Into the Abyss – Netflix & Amazon
Werner Herzog follows a man sentenced to death for murdering a nurse and possibly two other people during a car theft in the weeks leading up to his execution.