I've gone on four cross-country road trips in my life so far. Once from Long Island, down the east coast to Virginia, cutting across Tennessee and doing the southbound route largely dominated by big ass Texas, ending in Los Angeles. Once from Los Angeles to Virginia, driving in a straight line across the middle of the country. Once from Florida, along that southbound route again, to Vegas and then back with a slightly altered route to avoid Albuquerque after some superstition following a cursed night there. I'm sure I'll do it again. I love long road trips. I'm sure I get it from my mother, who would always rather drive 16+ hours between destinations than catch a flight. I'm a pro at car snacks.
I don't necessarily see any long car rides in my immediate future, but in the meantime, I can recommend some LGBTQ+ books that prominently feature road trips in their plot. Turns out there are quite a few of them! Road trips in general are fertile with potential for great fiction, much like dinner parties. Throw two characters in the confines of a car — or someone solo — and watch tensions simmer, realizations come to the surface, and changing surroundings shaping how people see and engage with themselves and the world. Here's a smattering of road trip reads to perhaps bring on your next road trip or just escape into from the comfort of home.
A quick note: There is a tremendous amount of road trip queer erotica out there, to the point where I felt out of my depth recommending anything without having a chance to read them first, but search "queer" (or m/m or f/f or wlw etc, depending on what you're looking for) and "road trip" on Goodreads lists, and you'll find a treasure trove of self-pub and pulp erotica set around road trips out there!
---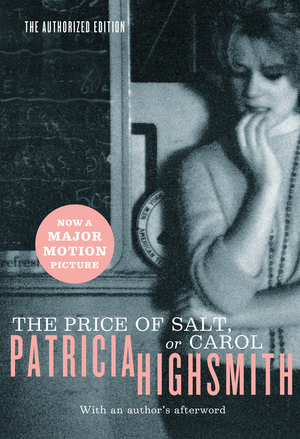 Duh! An iconic lesbian road trip tale! I want to go on the Carol road trip and eat every place where they eat in the film. For now, I'll just re-read the book.
---
Nevada by Imogen Binnie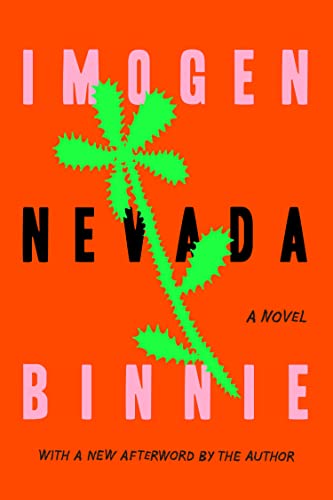 Another iconic entry on this list, Nevada recently received a much deserved flashy re-release from FSG and continues to be a seminal work of trans fiction. You can read Niko Stratis' interview with Imogen Binnie for Autostraddle as well as Drew Burnett Gregory's essay about the novel.
---
This memoir by queer Muslim author Randa Jarrar follows her journey on a road trip from Los Angeles to her parents' place in Connecticut. She writes on single motherhood as a queer parent, domestic violence, fat bodies, American racism, and so much more.
---
Playful in story and form, Flaming Iguanas is an illustrated book that follows Tomato Rodriguez as she rides her motorcycle all over, meeting girls, good post offices, and endless adventures along the way.
---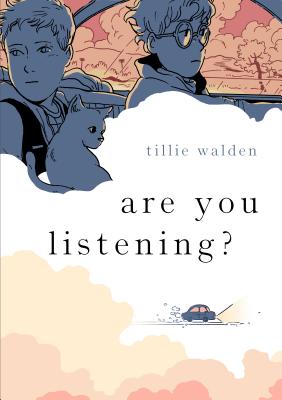 This speculative graphic novel sees two young women, Bea and Lou, thrown together on a trip through West Texas, accompanied by a curious cat and haunted by dangerous men. It's gorgeous and heartbreaking and alive in its art and language. It's technically young adult, but I don't read a ton of YA or a ton of graphic narratives, and I found myself completely immersed in this.
---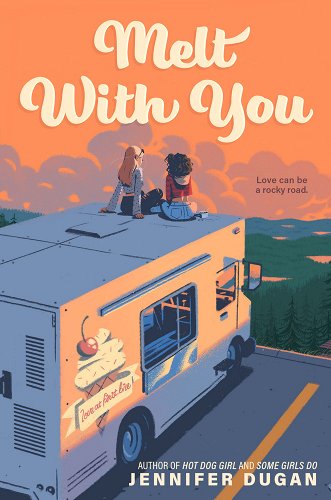 Speaking of YA, there are a lot of queer YA road trip books out there! This one follows Chloe and Fallon on a best friends to hookup to enemies to lovers journey as they drive around the country to various food truck festivals for the gourmet ice cream truck they work in together. Miscommunications! Tensions! Roadside side-adventures!
---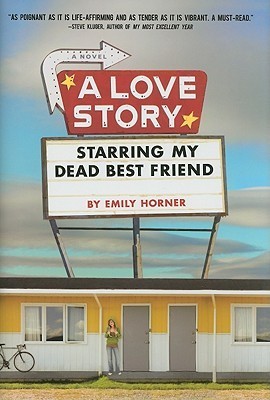 When Cass's best friend Julia is unexpectedly killed in a car crash, Cass becomes determined to still go on the road trip she and Julie had been planning — only, instead of taking a car, she only has her bike. And instead of having her best friend with her, she has her ashes. The book is about grief, friendship, and theater, Cass also keeping alive the project of the musical Julia had been writing when she died.
---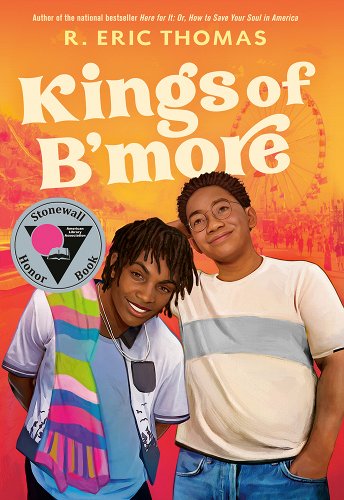 Another YA adventure, Kings of B'More is a Stonewall Honor Book about Black queer best friends Harrison and Linus, who embark on a mini road trip after Linus delivers the devastating news that he's moving out of the state. R. Eric Thomas is also the author of the fantastic essay collection Here for It: Or, How to Save Your Soul in America.
---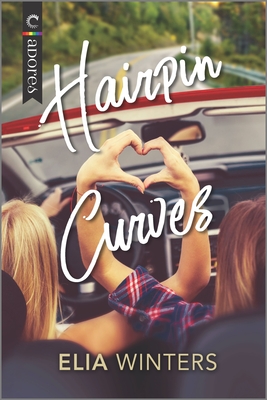 While I indeed didn't have the bandwidth to delve into a bunch of erotica for this list, I'd be remiss not to include at least one romance title, as road trips are a staple of the genre. This one takes us from Florida, up the coast to Quebec! It's friends to frenemies to lovers, and it employs a lot of familiar tropes, including a snowstorm that forces them to pause their road trip and melt away any lingering tension.
---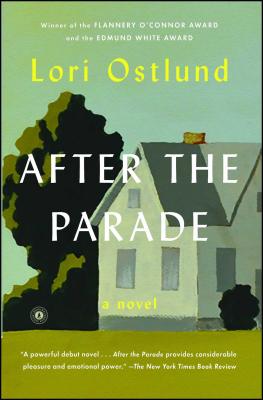 Lori Ostlund's debut novel is about a forty-year-old man named Aaron in a relationship with an older partner named Walter for the last twenty years. Aaron leaves Walter in New Mexico on a path of self-discovery and reckoning with his past in the Midwest, traveling to a new life in San Francisco. I am also a big fan of Lori Ostlund's queer short fiction.
---
We All Loved Cowboys by Carol Bensimon, translated by Beth Fowler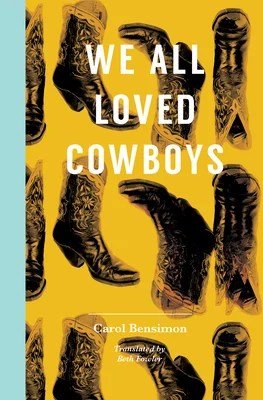 This short work in translation is a novel about recently fallen out friends Cora and Julia coming back together for a road trip throughout Brazil. It's a queer coming-of-age tale and a debut novel steeped in themes of friendship, change, and self-exploration.
---
The Remainder by Alia Trabucco Zerán, translated by Sophie Hughes
A group of three friends in Chile embark on a road trip up the Andes cordillera after one of their mother's remains goes missing in transit. The book touches on death, second-generation trauma, and friendship. Indeed, stories of intense friendship is a major recurring motif in these road trip books.
---
Have other queer road trip books you'd like to shout out? Drop them in the comments!