Despite the world working as hard as ever to prevent us from doing so, black women — especially queer black women — did a whole lot of slaying in 2017. This year, while fraught with political and racial assaults on our lives almost daily, also held some of the greatest achievements black women as a collective have earned. No surprise given that we have always managed to stand strong in the face of adversity and snatch our wildest dreams from the hands of those that would deny us. From awards earned to silences shattered, records broken, and history made, black women made sure the world knew that we did not come play. Here are just a few of the noteworthy ways that black women slayed in 2017.
---
Lena Waithe's Emmy Win
I know I'm not the only one who was in tears watching Lena Waithe accepting her Emmy, becoming the first Black woman to win an Emmy Award for comedy writing. If you have yet to see her critically acclaimed "Thanksgiving" episode of "Master of None" do yourself a long overdue favor and watch it with tissues in hand. To make this sweet story even sweeter, Waithe was named Out 100's "Artist of the Year" AND got engaged this thanksgiving!
---
The Black Women Voters of Alabama
In one of the most epic elections ever seen in the United States, Black women showed up to the United States Senate special election polls in Alabama and showed all the way out. Thanks to their unity in numbers and commitment to restoring justice, Democrats were able to clinch the senate nomination for candidate Doug Jones giving a much needed win to the democratic party. Let this stand on record as proof of who is truly committed to the fight for equality in the United States.
---
Andrea Jenkins' Election Win
.@andreaforward8 is the first openly transgender African American woman elected to public office in the U.S. https://t.co/H0hCsZAh8a pic.twitter.com/puRZ4BSHnb

— New York Daily News (@NYDailyNews) November 8, 2017
In more happy election news and another 2017 win, Andrea Jenkins made herstory and became the first openly trans woman of color elected to public office in the Minneapolis city council election on Nov 8th 2017. Jenkins received 73% of the votes which is a beautiful testament to the slowly but surely changing political landscape.
---
Cardi B Topping the Charts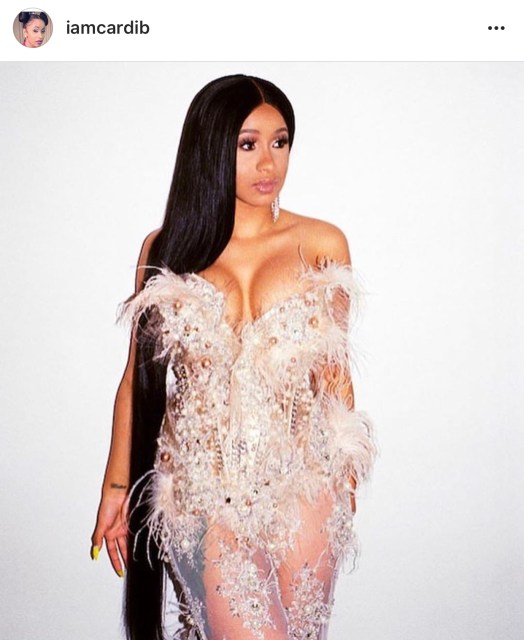 With the release of "Bodak Yellowwp_postsCardi B – who identifies as bisexual– broke a 19 year absence of solo female rappers reaching the top of Billboard's Hot 100 chart. The song has also received two grammy nominations for 2018, and won Single of The Year at the BET Hip-Hop Awards. When she says she's making money moves, she means it. It is also noteworthy that the last female rapper to achieve this feat with no other credited artists was also a Black woman, Ms Lauryn Hill in 1998 with "Doo Wop (That Thing)".
---
Tarana Burke Breaking The Silence
Though the #MeToo movement caught fire this year after Alyssa Milano tweeted it, Tarana Burke is the original creator of the movement. She created in 2006 after starting her own non-profit, Just Be Inc, that aids victims of sexual assault and harassment. Far too often the credit for work that Black women and women of color do for feminism is not given when and where it is due. Tarana Burke's movement and the hashtag that followed gave millions of women the courage through solidarity to speak up and out against abuse. As a result, she was named among the group of silence breakers that make up Time Magazine's Person of the Year.
---
Rihanna's Release of Fenty Beauty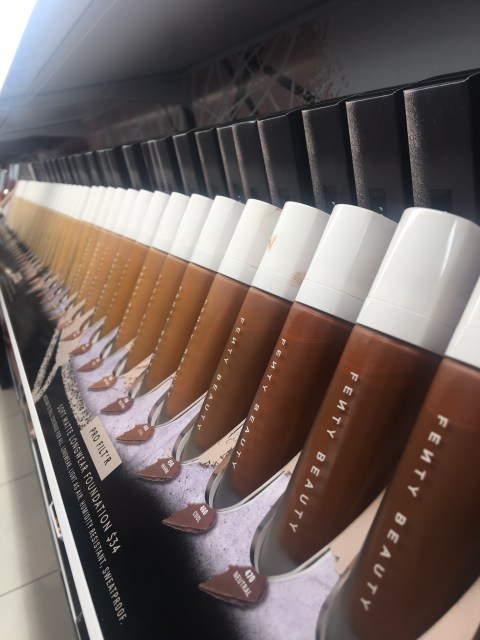 Makeup lovers everywhere rejoiced when Rihanna dropped her new makeup line Fenty Beauty earlier this year. The line received scores of well deserved praise for the diversity of foundation shades it carries. 40 shades to be exact, which is a base level of inclusivity never before seen in a high-end commercial makeup line. Rihanna's major boss moves of bringing more shade inclusivity to the makeup industry led to Fenty Beauty being named one of Time's best inventions of the year for 2017.
---
Munroe Bergdorf Refusing to Stand Down
Speaking of increasing diversity and inclusivity in the makeup industry, trans model Munroe Bergdorf deserves major props for her role in holding the industry accountable this year. Using her voice and status as a public figure to call out and stand against racism caused a major hit to her career, but she stood firm and continues to do so. She is yet another example of the resilience and grace black women have in the face of adversity.
---
Roxane Gay Power Publishing
Who releases not one, but TWO soul shakingly beautiful books in one year? Roxane Gay does. Talk about hustle goals. She is a force to be reckoned with. Both Hunger: A Memoir of (my) Body, and her short story collection Difficult Women were released in 2017 and landed on countless people's "must-readwp_postslists. Hunger made the Autostraddle "Top 10 Queer and Feminist books of 2017" list and would make a great first read of 2018 if you haven't already devoured it.
---
Samira Wiley On and Off Screen
Samira first slayed in 2017 when she delivered a hauntingly beautiful portrayal of her character Moira in the Emmy Award winning series Handmaid's Tale. Unsurprising given that she brings excellence into everything she does. The show was important but difficult to watch given the present United States political climate, so thankfully Samira also came through like the ray of sunshine she is and shared photos from her fairytale wedding to her love Lauren Morelli. Their wedding had queer hearts everywhere bursting with joy. The celebration of their love was a much needed rainbow in stormy skies to remind us that among the danger and darkness that surround the lives of black women everywhere, love and light and happiness are still here, and real, and we should revel in them as well.
---
Missy Elliot Reminding Us We're Better
Remember when 2015 rolled around and Missy Elliot's surprise superbowl performance followed by her release of "WTFwp_poststhat had us all happy crying and twerking in celebration of her return? Her slow and long awaited re-entry to our lives continued this with the release of her track "I'm better". Seeing another of her visually electrifying music videos back on screen — shout out to that insane choreography on the medicine balls — and having an upbeat mantra to jam to was such a gift in 2017. I can't wait to see what comes next.