Singer-songwriter Tove Lo dropped her newest album, Sunshine Kitty, on September 20th, and celebrated with an intimate album release show on New York City's Lower East Side. Dedicated fans started lining up a few hours before the slated 7pm door time – I showed up at 5:15 and was about 20th in line.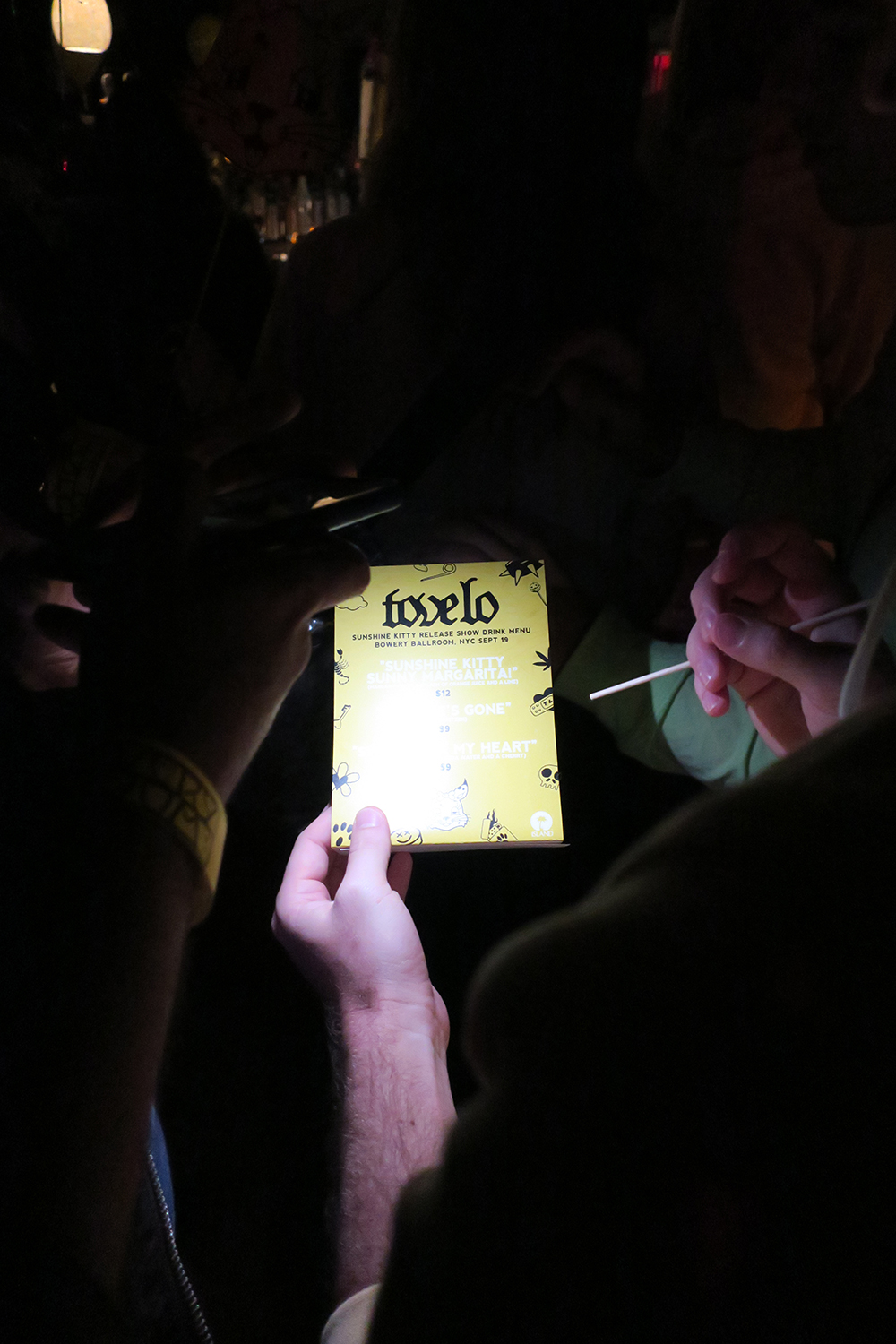 In full celebration mode, Lo filled the outside room with treats, like balloons imprinted with the Lady Wood and Sunshine Kitty logos, a special photo booth, and themed drinks. The photo booth digitally placed fans on the Sunshine Kitty album cover next to Lo, and provided entertainment before the show began.
Lo's known for embracing queerness, bisexuality and feminism in her music, so it was unsurprising that many of her fans donned LGBTQ+ fashion, from rainbow bags to glitter galore. It was a safe space for fluid gender expression – Lo even sold her "Equality Bitch" t-shirt once inside.
I will say, the crowd had less obvious queer female representation than I had maybe hoped for — especially compared to the Fletcher concert I attended a few weeks ago, which was a beautiful sea of primarily queer people. For a moment, I did long for a subtle gay head nod or an encounter with an ex-hookup.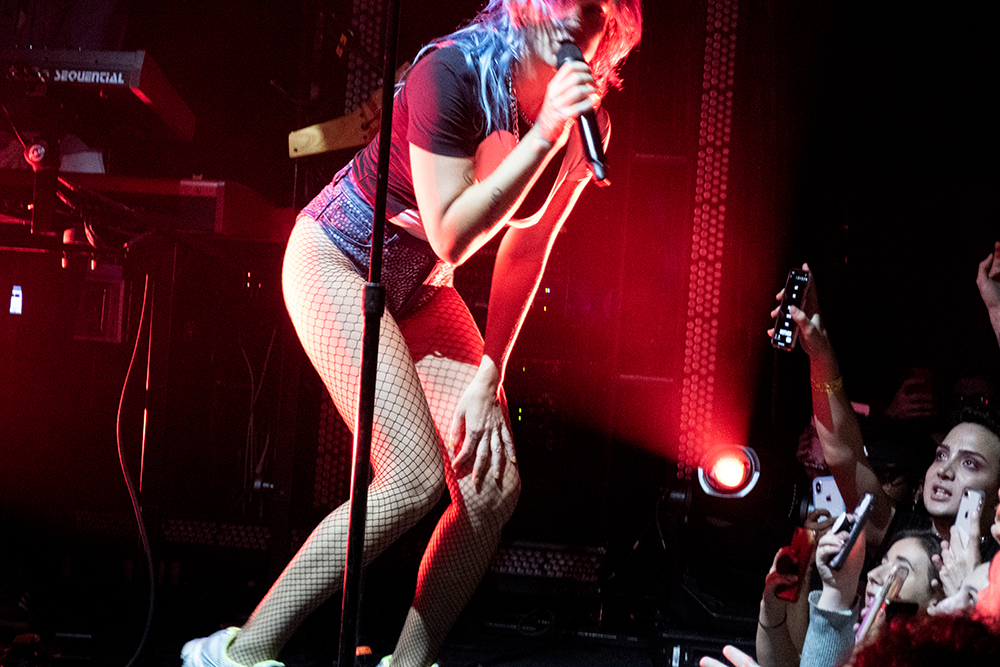 That is, until Lo started performing her song "Bad as the Boys," which many in the crowd already knew word-for-word, including myself. "Bad as the Boys" nails the pain of same-sex female heartbreak and those unreciprocated feelings we all have experienced at some point. Lo sings, "she used me for some fun" — it's that age-old question of if a girl is using you to experiment, and then determining what that experimentation means to both of you.
While Lo's song "Bitches" from her third album Blue Lips embraces queer-female sex with its "eat her pussy out" repetition, "Bad as the Boys" embraces queer-female crushing. Lo sings about a girl she met during summer, the classic upbeat summer fling, who ends up being "just as bad as the boys." Heartbreak is heartbreak, regardless of gender. As someone whose summer hookup just came to an end, the song hits crushingly hard – bad pun definitely intended.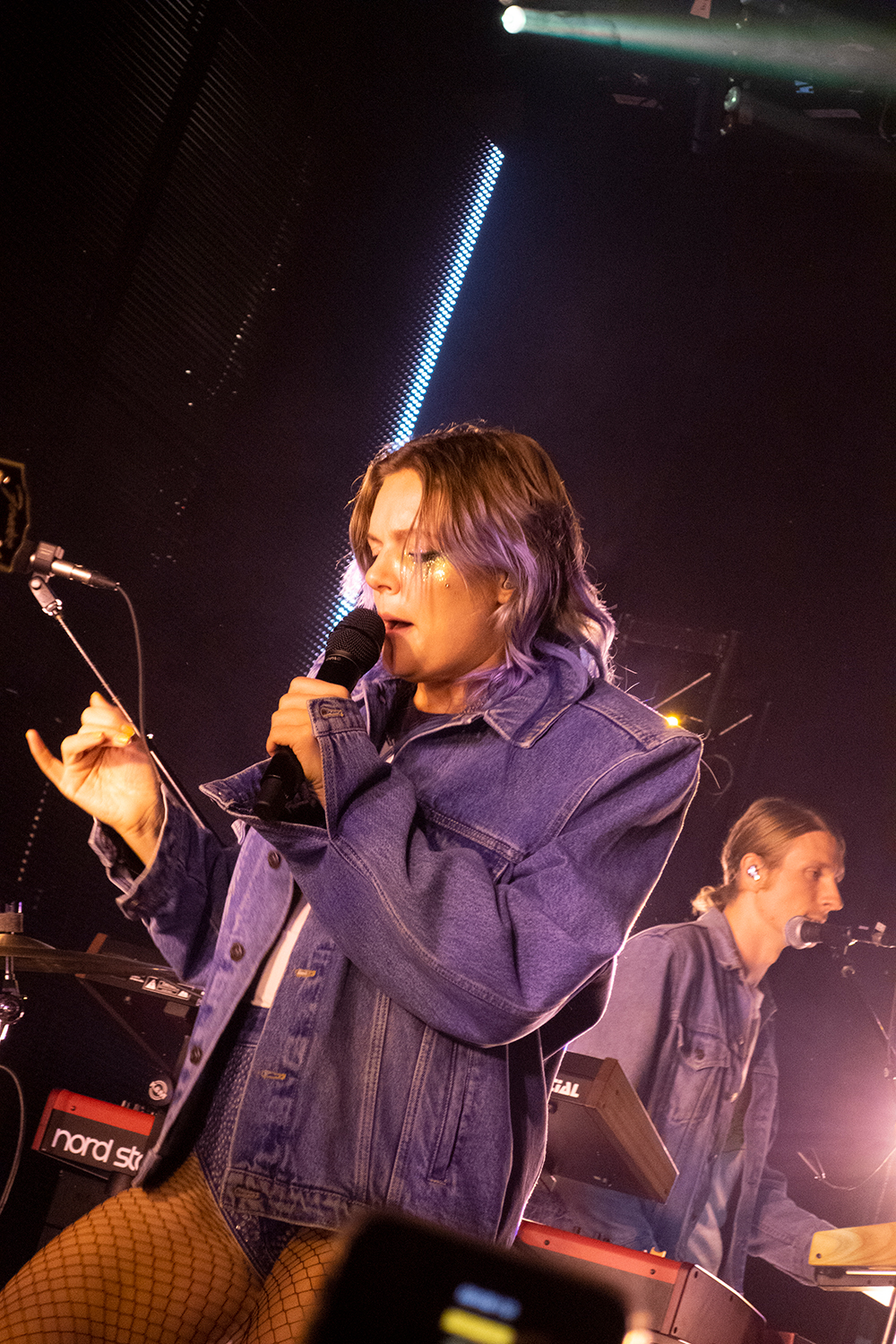 In an email with Autostraddle, Lo explains that the song is about her first girl crush, and she struggled with knowing whether the girl was flirting or just wanting to be friends.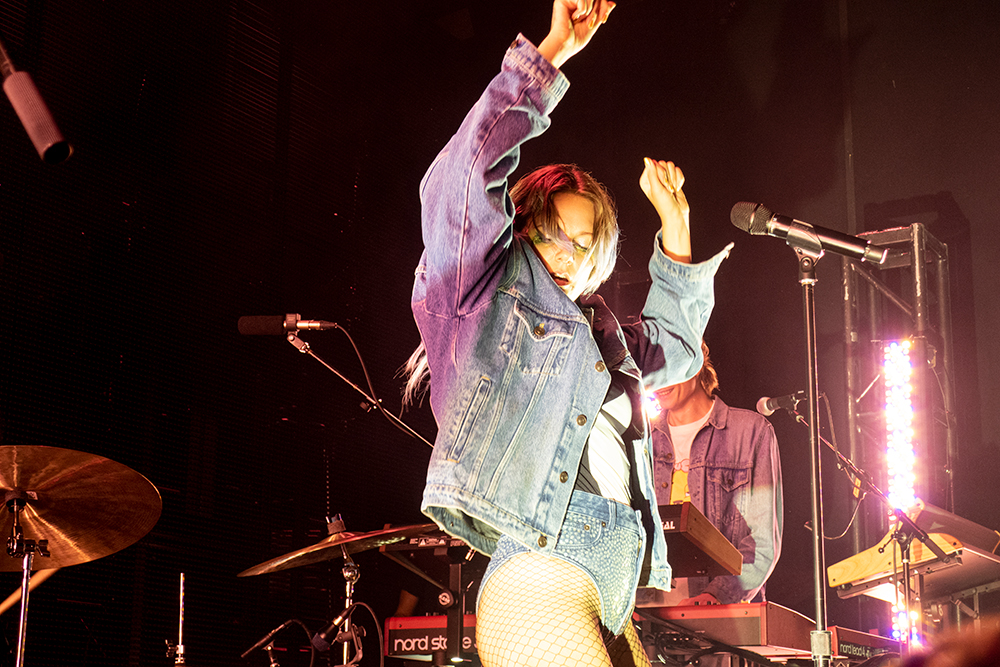 Since Lo grew up in such a liberal family, she never felt pressured to label her sexuality, until her fans kept asking if she viewed herself as bisexual. "I thought about it for a second and was like 'yes. yes I am!'" She says. Now, Lo openly identifies as bisexual and even penned a letter to the LGBTQ community last year as part of Billboard's pride coverage, which you can read here!
When I first listened to Sunshine Kitty's lead single, "Glad He's Gone," I thought perhaps there were some queer undertones with Lo having romantic feelings for her best friend. But as Lo explains, "a lot of platonic friendships can get just as deep, loving and dependent as romantic relationships," to the extent that when they start dating someone it feels like a breakup. In LGBTQ+ millennial friendships, this is especially the case – look at Ilana and Abbi from Broad City. Spoiler alert: Abbi dreaded telling Ilana about her acceptance to art school because of what it meant for their friendship. The power of friendship, especially when it comes to queer female friendship, is immeasurable.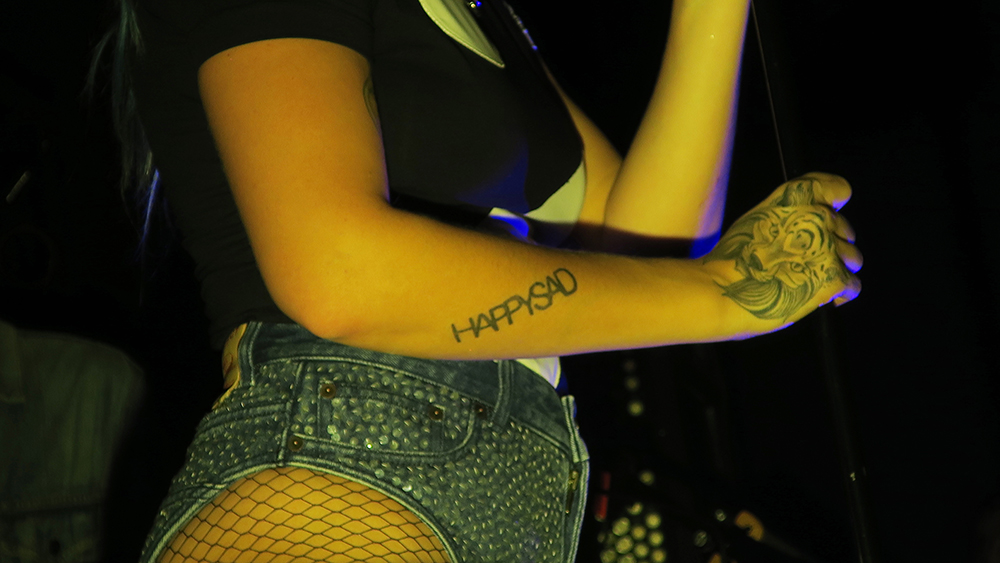 During the release show, Lo performed some of her earlier hits, like "Cool Girl" and "Habits." And in true Tove Lo fashion, flashed her boobs during "Talking Body," revealing weed-shaped nipple pasties which the crowd loved.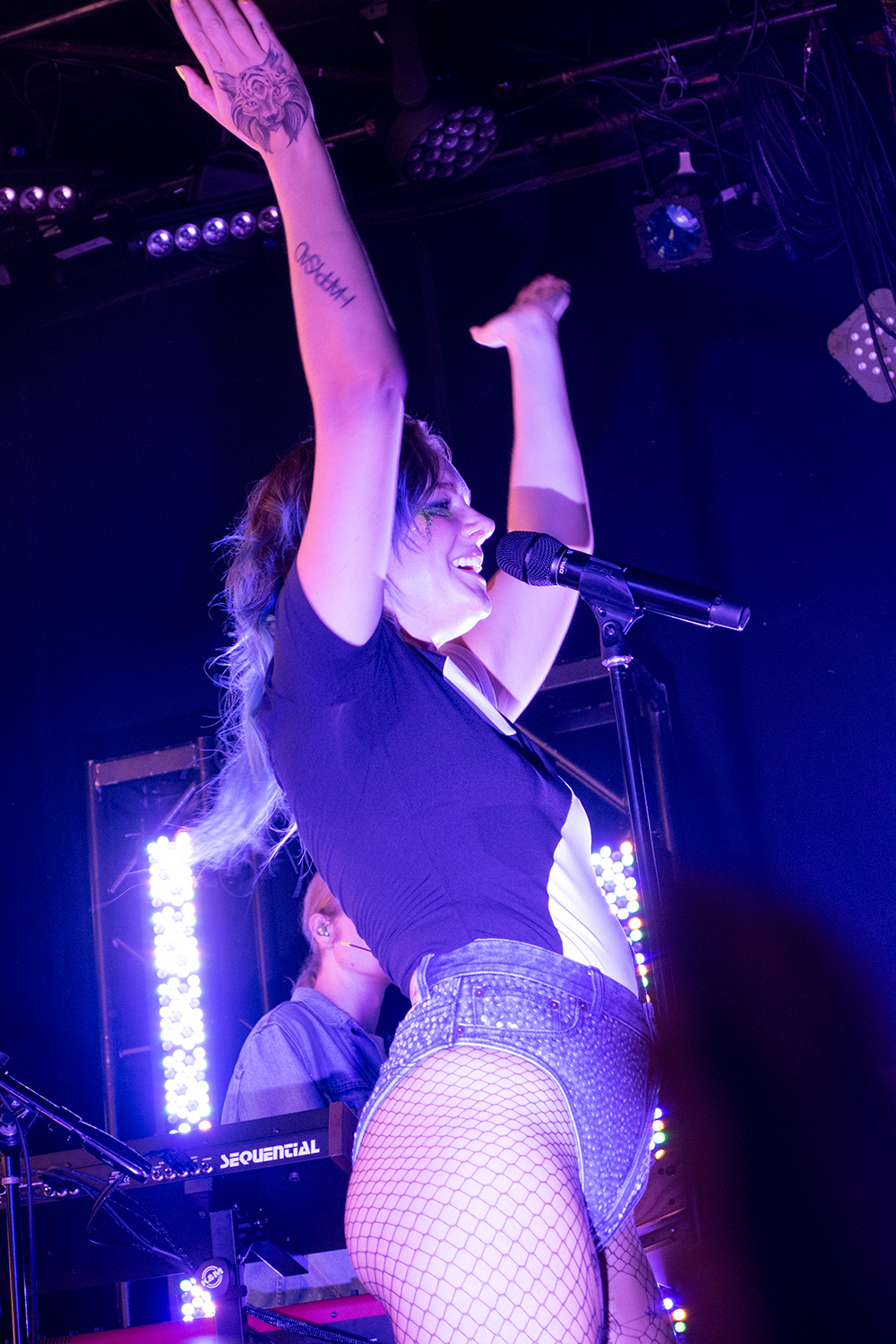 I'd seen Tove Lo live before – last time, at Hammerstein Ballroom when I was a sophomore in college. I had just transferred to NYU and my life was, as they say, "in a transition phase." I'm in another of those, don't think those "transition phases" ever end. But I'd been dying to see Lo ever since I listened to her first album as a senior in high school. During lunchtime, I angstily walked the empty hallways with the lyrics of "Habits" as my soundtrack, despite the fact I had never tried drugs, been in a relationship, or lived outside of suburban St. Louis. But you know, angst – I related it to feeling like a loner and wanting an escape. When the familiar music to "Habits" bounced from the speakers, something felt full circle compared to when I saw her at Hammerstein. The words I once thought I understood so well, I now actually did. And I belted the words without even remotely caring that I was there alone. Full circle.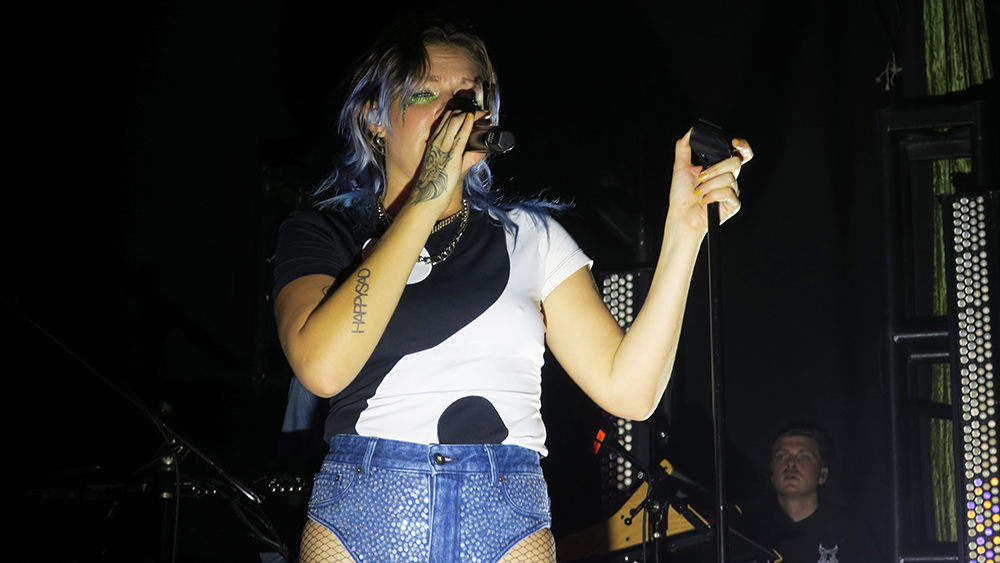 Lo did a great job juxtaposing new and old songs, with seamless transitions. Most of the songs off Sunshine Kitty are upbeat and catchy, especially "Jacques." The song has a sort of electronic, techno beat with the chorus going "Je m'appelle Tove get this show on the road/I'm down for one night let's go." That song live? Stellar and electric. The energy levels surged.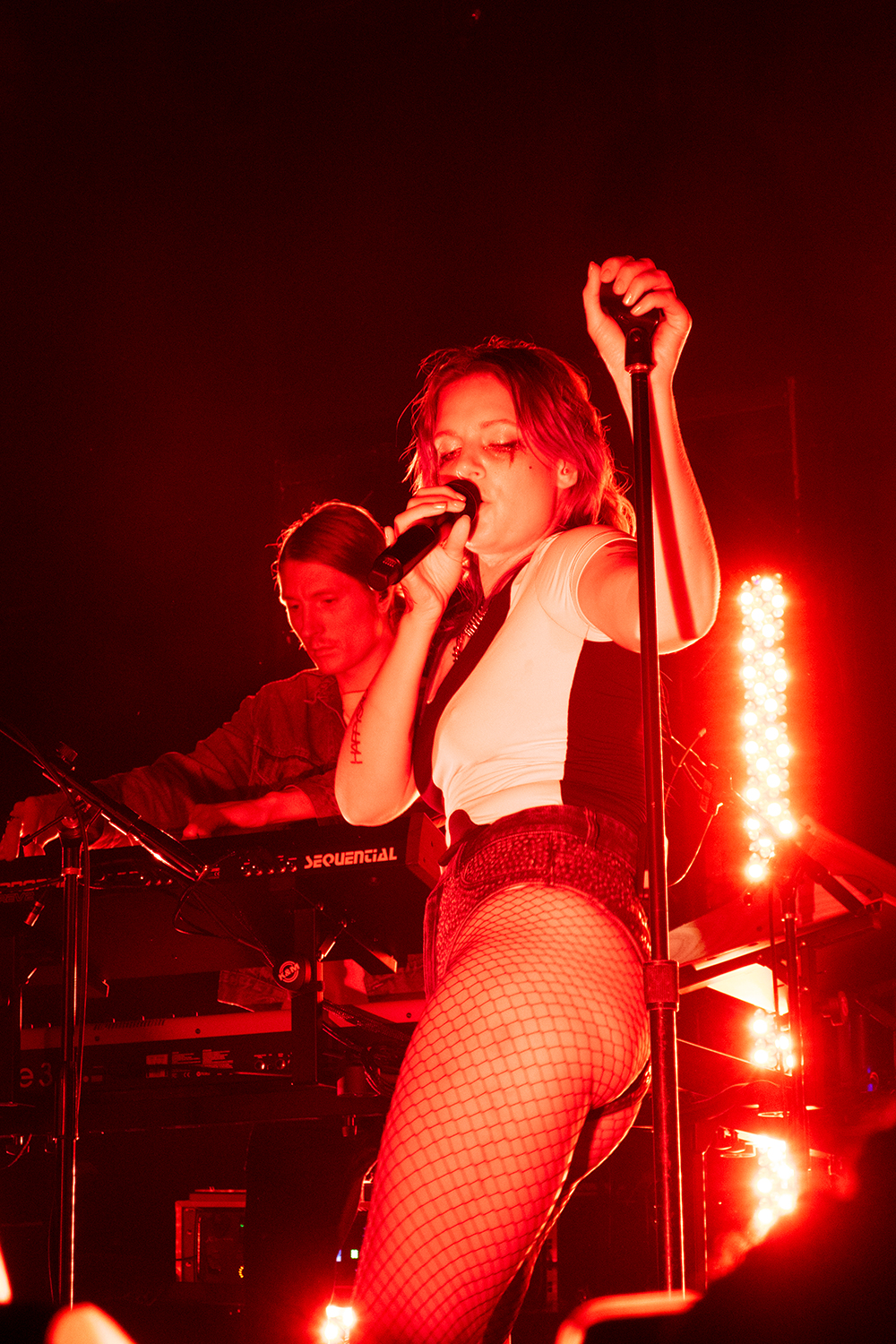 As Lo finished her final song, I watched her slowly vanish from the stage as the lights turned to black. Lo live is always a great time and this being an album release made it far more special. It was a far, far more intimate concert than the one at Hammerstein, with a fraction of the people. These were the true Tove Lo fans, the ones who've been around since that first single. Before I even left the venue, I texted my friends in our gay group chat (judge me, I know you have one too) and asked who was down for the February show. The answer: everyone.