Hello, saltines! I've got saltines on the brain because I just ate an entire sleeve. Is that normal? Either way, HAPPY SUNDAY FUNDAY!
Meet the NBA's Only Female Ref
Violet Palmer is the only referee out of 62 in the NBA who isn't a dude. And she's a total BAMF.
This CNN profile of the NBA ref details her rise to one of the most competitive positions in sports and is a great way to motivate yourself when you get discouraged by the umpteenth jerk who tries to tell you what ladies can or can't do LOL.

A native of Compton, Calif., much of Palmer's life as a child and young adult centered around basketball. She played from junior high through college, attending California Polytechnic State University on a full athletic scholarship. Palmer holds two NCAA Women's Championship from her time at the school.

…Palmer says after 17 years, the players and coaches have come to respect her. Oh and there's a great news nugget buried at the bottom of this profile. Palmer says that there are two more women currently going through the NBA's referee training program, who she says are "awesome." So, expect to see more lady refs hitting the courts soon? *FINGERS CROSSED*
Caitlin Cahow's Making Us Proud in Russia
Openly gay Olympic hockey player Caitlin Cahow is going to Russia to represent America. And she can't wait.

NJ Senate Passes Birth Certificate Bill
A bill making it easier for trans* folks to update their birth certificates in New Jersey now has one last stop: Chris Christie's desk.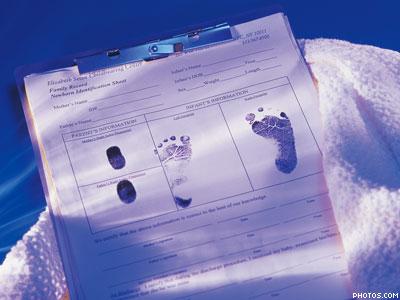 WATCH: Ellen's First Oscar Promo
ELLEN'S HOSTING THE OSCARS AND NOTHING HURTS.
Mary Lambert Talks Her Next Album
It's the Age of Mary Lambert. We're just living in it.
You've had such an amazing year of firsts. Does any one moment or event stand out as the pinnacle?

It's a series of things. I think the biggest thing is just the times that I get to talk to people. It's a very tangible effect that you have on people. Performing in arenas in front of thousands and thousands of people that are screaming, "We love you Mary,wp_postssinging my lyrics back at me, is incredible and it's addicting. It's the utmost validation you can possibly get, but to be able to talk to someone in a very real, human connection that is affected by something that you've created artistically is awe-inspiring. I feel very privileged to be in that position and to be able to talk to them.

Golden Girls Legos: The Ultimate Walk Down Memory Lane
What if your Lego figures could sit down for cheesecake? What kind of world would that be?
Thanks to LEGO CUUSOO, a site that reviews and makes official versions of user-created Lego sets, one person is trying to make Brick Lady-versions of Blanche, Rose, Dorothy and Sophia. Misterr's proposed set includes the four girls gathered around the kitchen with everything one needs to recreate the sitcom. And who doesn't want to recreate their favorite GG storylines?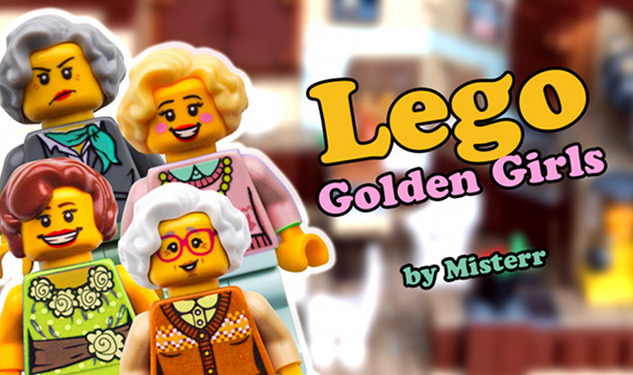 Sit-In For A Gay Principal
Hundreds of Catholic high school students are walking out of class for a gay cause.
When students at Eastside Catholic High School in Sammamish, WA found out that their vice principal was being fired for marrying his same-sex partner, they rallied. Students walked out of class yesterday in protest, and today administrators cancelled school because of "snow." LOL, okay.

Vice principal Mark Zmuda was apparently terminated by the Archdiocese of Seattle after coworkers at the school tattled about his loving, consensual, adult relationship (WITH SATAN).
Snow doesn't stop Eastlake students from joining the Eastside effort to keep Mark Zmuda #keepmrz2013 pic.twitter.com/v2y5Zxn2tI

— Alison Morrow (@AlisonMorrowTV) December 20, 2013
A Lesbian Love Letter to Mrs. Claus
In case your holiday wasn't gay enough, folk duo Hannah & Maggie wrote lesbian love letter to Mrs. Claus.
Penguins in Love
At Israel's Ramat Gan Safari park, two lady penguins have fallen in love.
Since penguins pair for life, choosing their mates during adolescence, the two Jackass (or black-footed) penguins, Suki and Chupchikoni, came out at as lesbian penguins at a young age once they found each other.

Suki and Chupchikoni are taking some things kind of slow and have not burrowed together yet, but they are collecting nesting items for when they are ready to take that extra plunge.