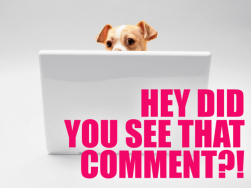 Hi, loves! I just watched that Hayley Kiyoko/Kehlani video, and WOW. The future is so queer!
This week, Reneice appeased our camp cravings with a blueberry galette.
Cameron kinda married all of us.
This is so relevant to my interests: Mario Kart Characters Ranked in Terms of Queerness.
Mey wrote about Heavy Vinyl! My copy just shipped, I am so excited to finally read this!
The Sex 101 series is just so incredibly helpful. This week: Buying a harness!
And then there were your comments!
---
On Monday Roundtable: Look At Our Stuff (We Collect), Isn't It Neat?
The Split Take Award to Caitlin:

On 21 Times "Killing Evewp_postsDepicted Lesbian Relationship Scenarios With Dead-On Accuracy:
The Hero We Deserve Award to Gilbert:

And the Napping House Award to Riese:
On "Supergirlwp_postsEpisode 320 Recap: Run, Alex, Run:
The Alternative Lifestyle Haircut Award to fridax (I had to post this because LOOK AT HER HAIR! LOOK AT HER BOWTIE!):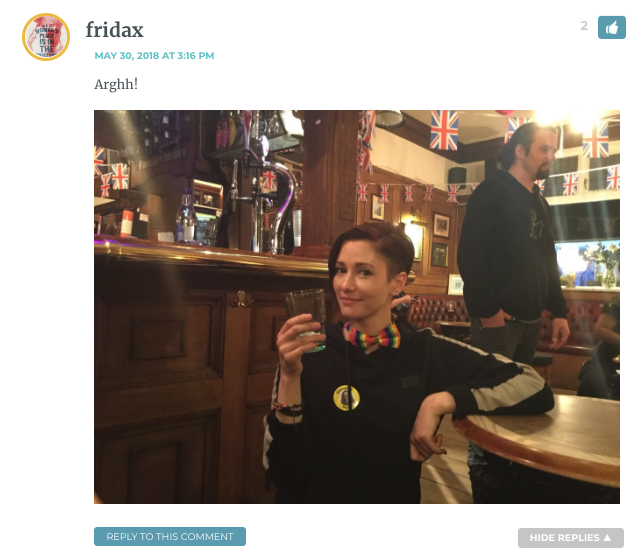 On No Filter: Bury Me With This Picture of Janelle Monáe and Michelle Obama:
The All In The Family Award to M-Rex and Kristana:
On Pop Culture Fix: Lesbian Ad Finally Convinces Laneia To Go to Las Vegas, Maybe:
The Lez Girls Award to Carmen SanDiego:

And on Hayley Kiyoko and Kehlani's "What I Needwp_postsVideo Takes Gay Agenda to Beautiful New Heights:
The Olderstraddler Award to Denise: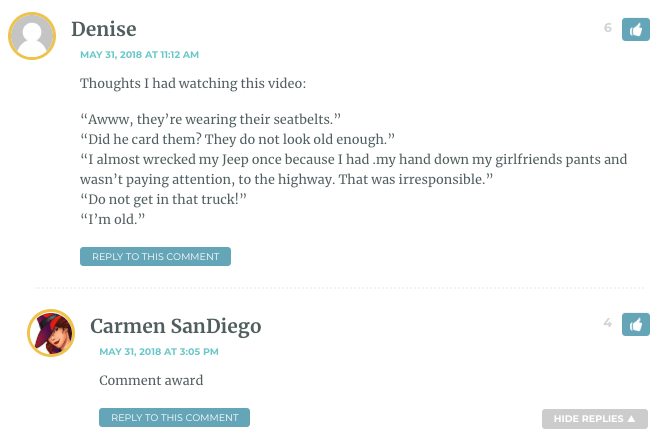 And the Is This Real Life? Award to Dazzlyn:

---
See a funny or amazing comment that needs to be here? E-mail me at queergirlblogs [at] gmail [dot] com!