THE WORST
Heather Hogan
Piper Chapman, Orange Is the New Black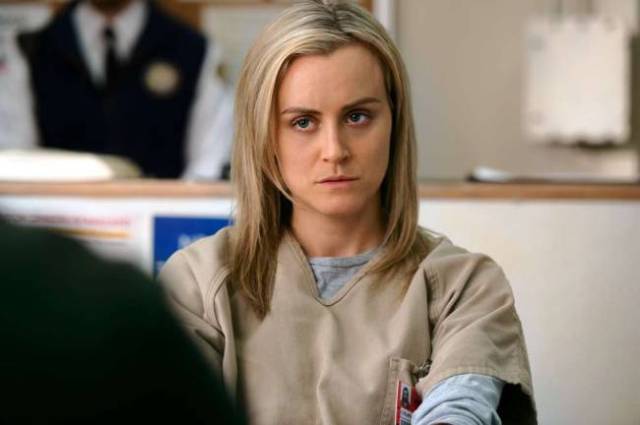 If there's anything more played than Bury Your Gays it's watching an entitled white asshole destroy everything in their path on the way to an Emmy nomination. In the same way I don't need to see Poussey get strangled to death to prove a point, I don't need to see Piper flip the switch to soulless Sith Lord while still weaving a personal narrative about her own heroism to prove a point. We have to deal with this every day in the real world; I don't think it's really telling anyone anything they didn't already know.
Sarah Harvey, Pretty Little Liars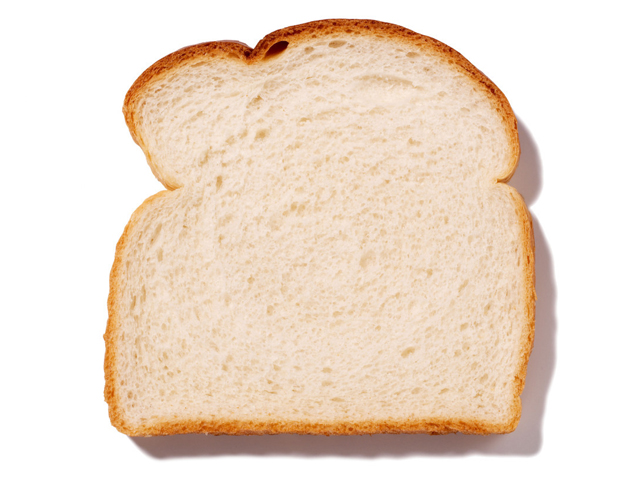 Okay, but what's the problem with killing a piece of white bread? It's just a piece of white bread! Well, the problem is that you were like, "You'll never believe this dessert we've been preparing for you for six years!" And you served us a piece of white bread and we were like "Um, this is just a piece of white bread" and instead of being like "You're right, we should make a delicious sandwich out of it" you killed it. Disposing of gay characters because you never bothered to make them more than plain pieces of boring stale white bread — while, at the same time, doing everything in your power to humanize a male predator — is a storytelling problem that causes real world problems. Also, this is the first year Emily Fields has not made my list of best gay TV characters since 2009 and that bums me out more than I'll ever be able to explain.
---
Isabel
Callie Torres, Grey's Anatomy
Let me be clear, Callie could have been great. She could have been great forever.
Callie Torres was one of the first characters I identified with on TV. She was queer, tough, Latina, danced in her underwear while squatting in the basement of the hospital: she was the full package for me. So, when the Grey's writers entangled her with Sentient-Flour-Sack Penny, I knew it was over. Her character was dismantled piece by piece, and then torn to shreds the second that stupid divorce court storyline mucked up our screens. Who was this person that thought it was 100% totally cool to tear apart her family for someone she had only just started seeing? Who was this cold-hearted woman who forgot about how Arizona was a good man in a storm and let lawyers judge her for her commitment to her career? Who was this impostor who forgot that Meredith's family was also her family, and who stood by, stalwart and true, as the wreckage of that plane crash continued to distort her life? Penny swept in like a personality-eating virus onto one of TV's only queer Latinas, and it was the one disease that wasn't miraculously healed by Sloan-Grey Memorial's foxy eye-acting surgeons.
---
Riese, Editor-in-Chief, Faking It Recapper
Camilla and Mimi, Empire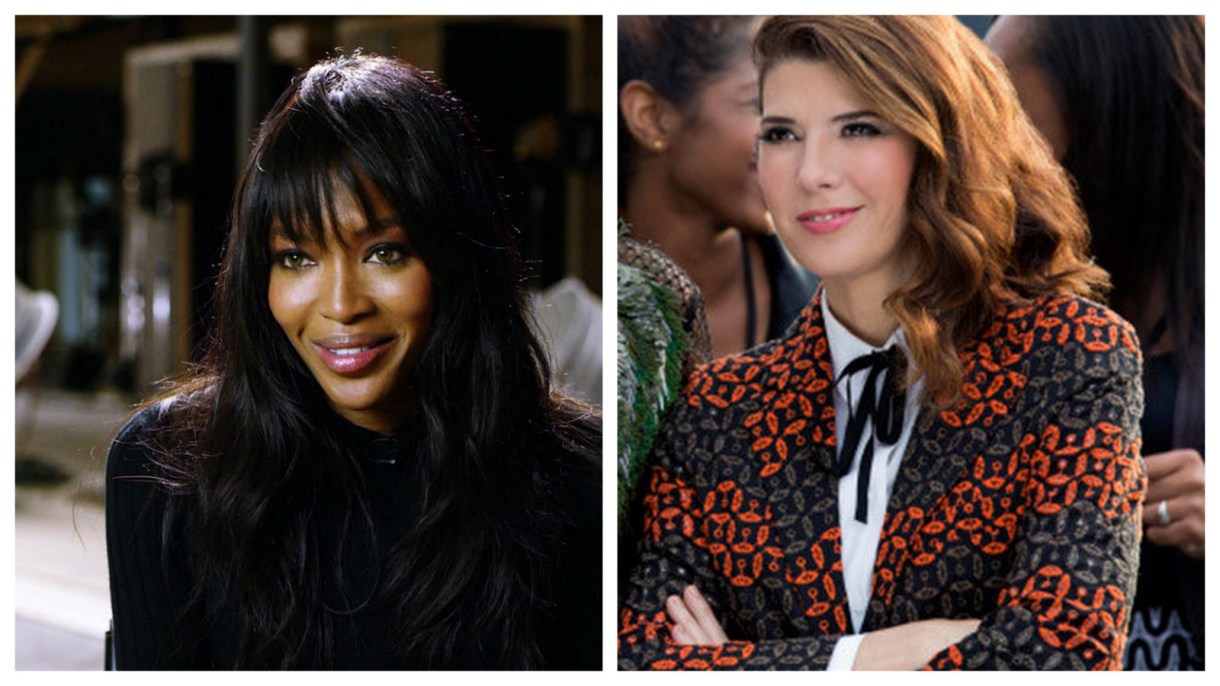 I have a cute idea, let's hook-up a predatory lesbian stereotype with a deceptive bisexual stereotype and then kill them both! Oh wait… that wasn't my idea, it was Ilene Chaiken's!
---
Valerie Anne, Supergirl/Orphan Black/Wynonna Earp Recapper
Leah Murphy, Grey's Anatomy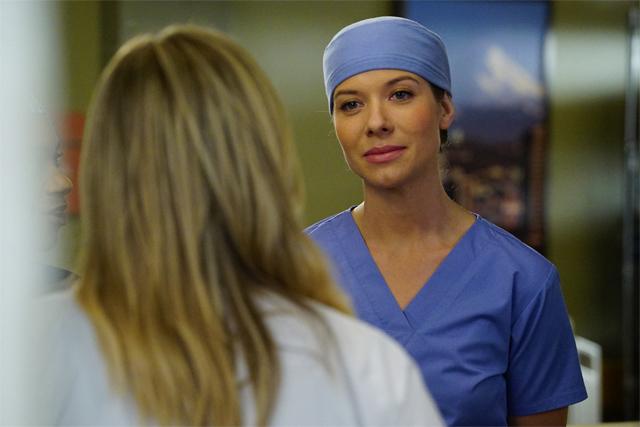 Even though she hasn't done anything wrong yet this year, she showed up and that was enough for me.
---
Lucy Hallowell
Sara Harvey, Pretty Little Liars
I quit PLL over a year ago but Sara Harvey, the cardboard cut out, deus ex machina of Rosewood remains one of the worst female characters on PLL. Having her show up and announce that she is Command was absurd enough. Making her queer felt like a ploy to get us to overlook the absurdity of her addition to the show. It didn't work.
---
Elaine Atwell
Jordan, Mary + Jane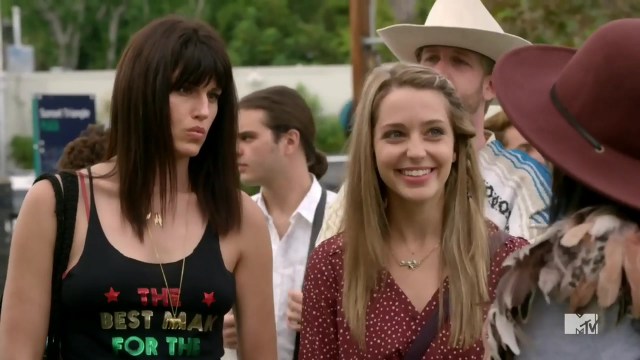 The day AfterEllen shut down was one of the most painful, shocking days of my life (before the election permanently altered my definitions of "pain" and "shock"). But even at my lowest, I was able to find one bright spot: I would never have to recap Mary + Jane again. The MTV sitcom took what should have been a foolproof premise (queer girl buddy comedy about a weed delivery service) and subtracted everything that could have made it subversive, feminist, or funny. Jordan (played by Scout Durwood, who deserves so much better) was one of the emptiest queer characters I have ever seen. Jordan's queerness was stuck on her like a paper doll accessory, never more than a marker of how "trendy" she was. (Whether that trendiness made her a likeable woman we were supposed to relate to, or a millennial caricature we were supposed to mock, the show could never quite decide.)
Over the course of three episodes (after which I mercifully lost my job and was allowed to stop watching), she got into a destructive "throuple" relationship with a married man and woman (a huge disservice to both bisexuality and polyamory), crawled into bed with Brad and Angelina (GET IT, BECAUSE SHE CAN'T CHOOSE), and got slut-shamed by her own vagina (because according to this show, weed gives your genitals the power to lecture you about your choices).
Mary + Jane will never be remembered as anything more than a bad copy of the infinitely superior Broad City, but I hope enough people noticed Jordan's character for her to function as a cautionary tale. She's what it looks like when queerness is bought up and sold back to us. She's a rainbow Oreo: plastic-wrapped sugar with zero nutritional value.
---
Chelsea Steiner
Sara "Showers" Harvey, Pretty Little Liars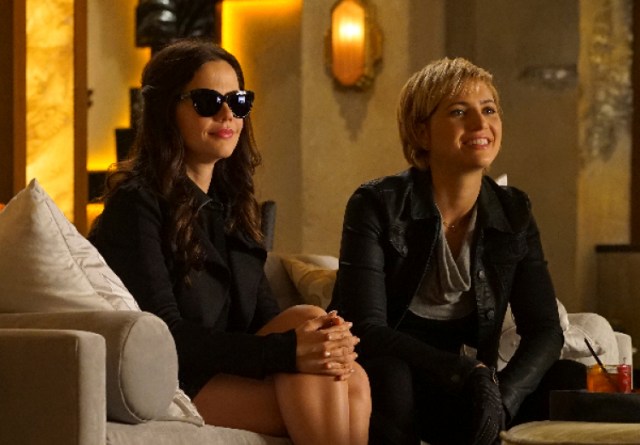 The past season of PLL has given us a series of horrors: an Ezria proposal, Spencer's bangs, and that hideous cat sweater that Alison wore when she was depressed. But by far, the worst thing of all to ever happen to PLL is Sara Fucking Harvey, sitting on the only park bench in all of Rosewood, eating fried chicken while wearing leather gloves. GIRL, THAT CHICKEN IS GREASY AF THOSE GLOVES ARE DEF RUINED. Also, her wallpaper on her phone is a picture of herself. Unacceptable. She will not be missed.
---
Ali Davis
Bridey Cruz, The Family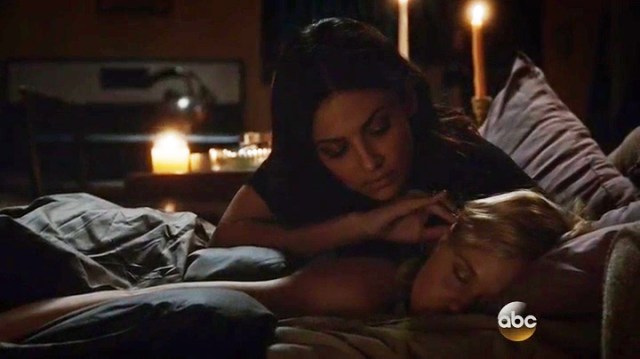 As I mentioned above, I had 99 problems with The Family. Bridey was about 80 of them. She was introduced as a full-time "lesbian lifestyle blogger" for the small-town/big-city newspaper of Red Pines, but quickly became the nightmare epitome of every bad thing television does to bisexual characters. She immediately went out to sleep with a guy to get a story — while concealing the fact that she was a reporter and playing on his apparent alcoholism — and then not only went on to sleep with a woman for the same mercenary reasons, she slept with the previous dude's sister. And if you think she didn't lie constantly and flip back and forth between the two siblings as sex partners, well, you don't know your horrific bisexual tropes.
In fairness, Bridey was also awful in ways that had nothing to do with her sexuality: Her journalistic ethics were nonexistent, she thought up terrible plans for gathering information, and she failed to hide her massive collection of press credentials from the bedmate who was supposed to think she wasn't a reporter. There was even an episode in which Bridey took up a booth at a truck stop for twelve hours and then let the waitress pick up the check.
And yes, of course Bridey ended up dead.
I spent most of the season feeling sorry for Floriana Lima. She never given a coherent character. Bridey was just a walking bundle of tropes and vicious stereotypes that was made to do whatever would shove the plot where it needed to be, whether it made sense or not. I know too many working actors to root for a show's cancellation, but in this case, I'm really happy for Lima. The Family's demise gave her the chance to set hearts aflame on Supergirl.
---
Mey Rude
Maggie Sawyer, Supergirl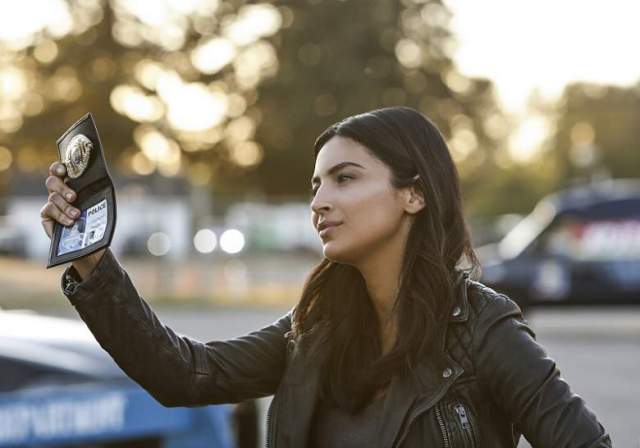 I LOVE Supergirl and I love Maggie Sawyer and I love Maggie and Alex on this show and I love the performances and the storyline and just about everything about them. What I don't love is that Maggie is a Latina on the show, and talks about growing up being a person of color, but is played by a white woman. This character means so much to me as a Latina lesbian, but white people (even if they're tan Italians). should not play people of color. That's why she also makes my worst list.
It's always great to see a straight, cis, white man blame trans people for Trump getting elected.
---
Jenna Lykes
Adele & Lois, Gilmore Girls revival
Dear Amy Sherman-Palladino,
You didn't even try!
At least the throwaway new gay guy of Stars Hallow (Donald) was allowed to actually be in the show for a few scenes. Meanwhile, ASP's only lesbian "characters" didn't get a second of screentime – just an offhanded confirmation of their existence during a town meeting. The whole thing was meant to be a very tongue-in-cheek little wink at the lack of queer representation on the show over the years, but it fell extremely flat. Also, Taylor Doose is the absolute worst, so any scene with him makes my skin crawl.
---
Karly
The Grim Reaper, every show basically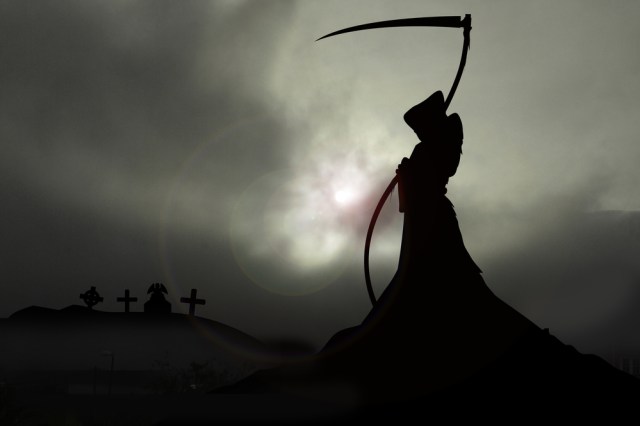 I'm not sure if the Grim Reaper is queer, but they're certainly the worst. Always hanging out in the background, eyeing your favorite queer character. Show writers are always like 'No, don't worry I'm not like those other writers. I can make The Grim Reaper interesting and not a stereotype!' Everyone thinks they can make the Grim Reaper interesting. But we have seen iterations of the Grim Reaper almost 20 times just this year and it's getting ridiculous. They should write-off the Grim Reaper, at least for a few years until they've proven they can be creative in other ways. Thanks!
Pages: 1 2See entire article on one page