I need to buy gifts today before my trip home, fa la la la la la la la laaaa!
This Sunday Funday we can keep calm and shop on with badass homos, a healthy dose of Barack Obama, and an amazing girl from the Internet. Or, I guess, another one.
I Dare You To Fuck With These Gay Radio Hosts
When two gay radio hosts discovered their show's Beverly Hill billboard had been vandalized  twice  in homophobic incidents, they decided to give the middle finger to the man by turning it into an "inclusive work of art."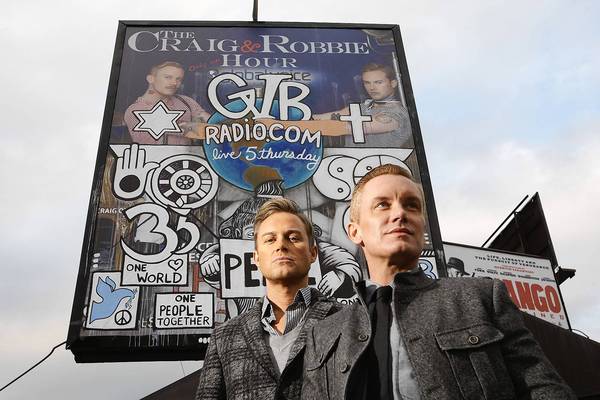 Olsen decided he had to stand up for himself and Laughlin. But he also wanted to make a statement: We belong here.

So Olsen connected with Ochoa, a friend of a friend, who had also passed the billboard many times on his way to work. Olsen wanted Ochoa to find an artistic way to depict diversity without covering up the old image entirely. He wanted whoever vandalized the billboard to see some paint spots left behind as reminders.
The Best Gay Ads of 2012
Someone loves you. Or at least I think whoever made these 12 ads probably thinks you're alright.
Chuck Hagel: 0; Self-Righteous Folk: 1
The past has been haunting Chuck Hagel: remarks the Republican senator made in the 90's regarding a certain – ahem – "aggressively gay" ambassador and the degree to which Hagel felt his – ahem – aggressive gayness would interfere with him doing his goddamn job. On Friday, he finally apologized to the first-ever gay ambassador for being a human capable of making those remarks.
Obama Updates
+ The best picture of the prez yet, according to BuzzFeed.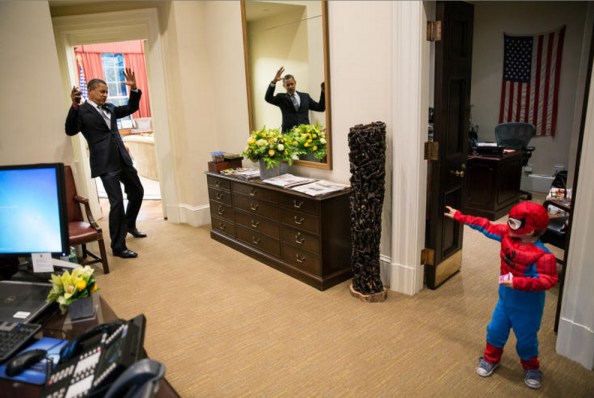 + President Obama considers the advancement and evolution of LGBT rights one of his biggest accomplishments. He also cited progress in that area as central to a realignment of this country's politics. Could Obama really be the one we were waiting for?
One of the things that I'm very proud of during my first four years is I think I've helped to solidify this incredibly rapid transformation in people's attitudes around LGBT issues — how we think about gays and lesbians and transgender persons. A lot of that just has to do with the fact that if you talk to Malia, the idea of making an anti-gay remark at her school is just unimaginable. They just don't get that.

And so, there are those attitudinal shifts that make up this new coalition as well. For all the divisions that you read about in our politics — and many of them are real and powerful — the truth is, is that we have steadily become a more diverse and tolerant country that embraces people's differences, and respects people who are not like us. And that's a profoundly good thing. That's one of the strengths of America.
Laura Jane Grace's MTV Interview / Closet Tour
Against Me!'s Laura Jane Grace opened up her heart and her closet to Joan Smalls on MTV's House of Style.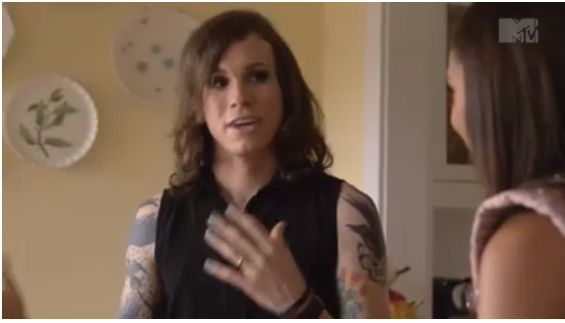 Kate Kane To The Rescue IRL
There's a superhero somewhere in the world. Her purpose? To bring evangelical queers the support they need to find love and acceptance, as well as a community. Her home? The Internet, duh.
In the DC Comics universe, Kate Kane is a lesbian who dons a mask to fight crime as Batwoman. In the real universe, Kate Kane is the pseudonym of a bisexual woman in her 20s who this year helped found QueerPHC, a blog for gay, lesbian and otherwise unstraight students and alumni of a conservative Christian college. […]
These alumni are reversing an old truism of campus life: that student radicals have to drag stodgy alumni into the modern age. But at these colleges, it is still difficult to be an openly gay student. And after graduating, gay and lesbian alumni and allies find each other, meet, push their colleges to be more liberal and reach out to undergraduates — offering affirmation that students do not get on campus.
Coming Out to Grandma
One of the sweetest moments of 2012.
Celebrities and Cereal
Not really, but here's 21 vintage photos of celebrities and food.
Frank Ocean's Track from "Django"
The song Frank Ocean recorded for Django Unchained has been released by, well, himself. He posted it on his Tumblr and remarked, "django was ill without it."
Letters to Santa
Some things are still relevant, even now.