It's Sunday Funday all over again! That can only mean one thing: it's time for another wild ride through the good gay news of the week. Buckle your belts, kiddos!
The Newlywed Corner
+ Carmen Carrera got married! On television!
+ Olympic Gold medalist Caster Semenya of South Africa also got married this week to her partner Violet.
The Year in Feminism, As Told By Young'ns
I obviously cannot get enough of this GoldieBlox ad. Can you? I can't. Let's watch it again, then click through the tiles at the end and lurk the YouTube presences of a bunch of children who are killin' it.
A Festivus That Is Truly For the Rest of Us
It's always nice when something good happens in Florida, like this Festivus pole that now graces the state capital lawn and is totally gay. Never again will I scream "serenity now" quite the same way.
Money, Money, Money, Money
+ "Nothing like this has ever happened." The Arcus and NoVo Foundations just announced the Global Transgender Initiative, in which they will give at least $20M over the next five years to supporting trans activism in the US and in developing nations.
+ Angelina Jolie will donate all of her profits from "The Breadwinner" to educating Afghan girls.
Meet Tamara Adrian, Trans Congresswoman
Tamara Adrian was elected to Venezuela's National Assembly  last Sunday in a historic election.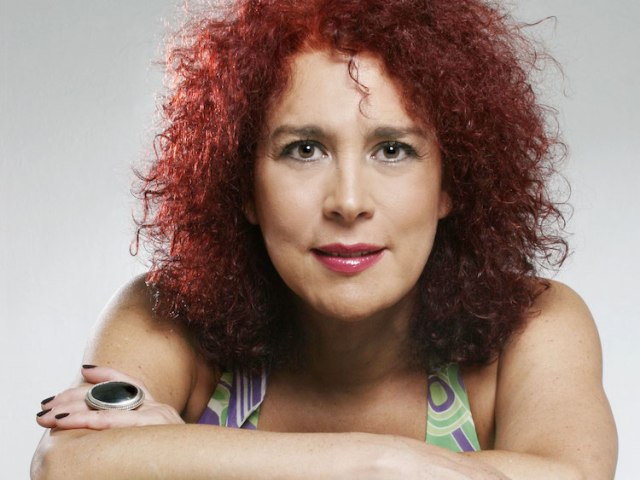 "Yesterday, Venezuela demolished its own Berlin Wall,wp_postsAdrian tells Out. Her candidacy already represented a milestone in Venezuelan politics, but with her triumph she becomes the first transgender congresswoman of the nation and, according to her, of the Americas.

"Venezuela is going through the worst economic, social and cultural crisis ever recorded,wp_postsAdrian says, explaining that her agenda includes giving visibility to the problems that the Venezuelan LGBT community systematically faces. "We have to talk about the rights of couples and families, about the gender identity Act, about the mutilation of intersex children, and about discrimination, which includes hate crimes, bullying, workplace harassment, and access to housing and healthcare."
By the Books
+ The City Council of Savannah, Georgia has banned discrimination against LGBT employees.
+ Cincinnati has passed the first citywide ban on LGBT "conversion therapy," AKA junk science that makes people feel like garbage. They did so in memory of Leelah Alcorn, who lived in a suburb of the city.
+ Italy has approved its first "stepchild adoption" for a lesbian couple, making gay history and a safer family in the process.
+ Same-sex parents are now allowed on Arkansas birth certificates.
Three Words: Test Tube Puppies
IVF PUPPIES! IVF PUPPIES! IVF PUPPIES!