The sun has been shining for two entire days here in New York City, and it's a balmy 55 degrees. The perfect weather for sitting outside and enjoying a beer. This new thing craft breweries are doing, with the spruce in the beer, I thought I was going to hate it because boy does Pine-Sol smell terrible, but I haven't had a bad spruce beer yet. In order: Grimm Sour Spruce. Alba Scots Pine Ale. Harpoon Fresh Tracks. I heard pine needles have vitamin C in them, so basically drinking these beers is an exercise in fortifying your immune system.
---
Bake Me A Cake Just As Fast As You Can
+ Like the bakers who came before her, Washington state florist Barronelle Stutzman has discovered that (for now, at least) you can't just not provide wedding services to gay couples because thousands of years ago someone wrote a book of the Bible that outlawed crabcakes, sitting on the couch when you're on your period, and also homosexuality. Robert Ingersoll and Curt Freed sued Stutzman and won because, according to a unanimous decision from the court: "Stutzman's refusal to provide custom floral arrangements for a same-sex wedding violated the WLAD's prohibition on discrimination in public accommodations." Her countersuit was unsuccessful.
+ Gay people can still get married in Finland, thanks to parliament overturning a citizen petition to halt the practice, which has been legal since 2014.
+ Australian One Nation candidate Michelle Myers recently said that gay people who want to get married are using Nazi mind control techniques to spread their agenda. So obviously gay people have taken to Facebook en masse to rainbow bomb her.
+ Read this: Angela + Charla: Bringing Together Two Tribes.
---
Trolling Trump
+ This badass 87-year-old woman who worked for the Girl Scouts for 45 years passed away and trolled Trump from the great beyond. Her obituary:
"She was a recipient of the Thanks Badge, which is the highest award in Girl Scouting. She volunteered for the United Fund, Salvation Army soup kitchen, participated in crop walk, visited shut-ins at nursing homes, was an MDA Volunteer and a member of Huron County Democratic Party and a poll worker. Liz is smiling now, not to be living during the Trump Presidency."
+ Tiny Trump.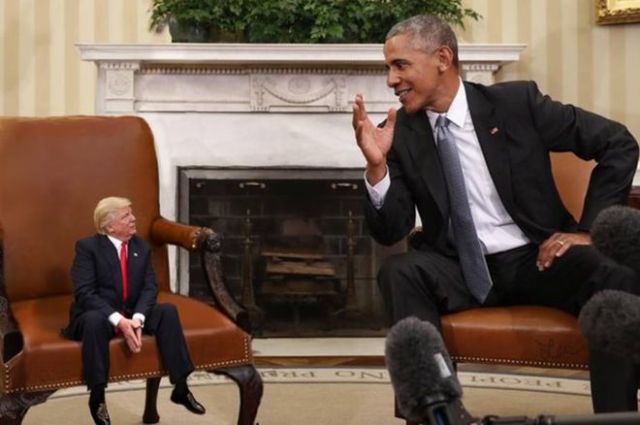 ---
Pop Culture Bits and Bobs
+ NBA Commissioner Adam Silver is serious about not propping up the economies of states that pass bigoted legislation targeting LGBTQ people. He already proved it when he pulled the All-Star game from Charlotte after North Carolina's HB2 passed, and now he's looking right at Texas.
+ Also not here for Texas' bullshit? Britney Spears, Lady Gaga, and Julianne Moore.
+ The NFL KissCam has acknowledged the existence of gay people, which is nice. My girlfriend spends hundreds of dollars on NFL merch and tickets every year. Watching people cheer for smooching gay humans still makes me cry every time; probably it always will, even if it's just in the edit. #FinsUp.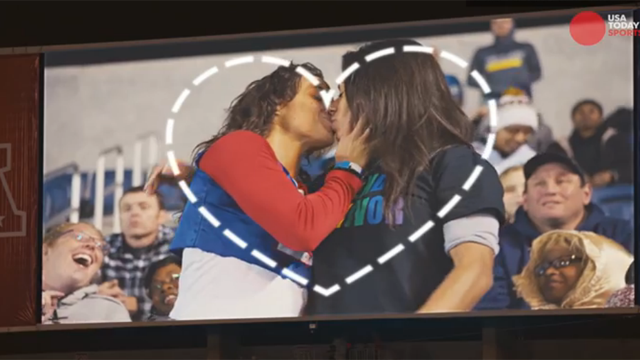 + The New York Times reviewed the new Golden Girls cafe that opened in Washington Heights earlier this month. It's called Rue La Rue Cafe, have we talked about this? The review is titled Cheesecake for the Soul(!).
+ I love this teacher. I love it every single time he's on Ellen. Suck it, Betsy Devos; kids are still gonna learn how to read in Trump's America!
+ Sara Ramirez is not here for your biphobia, and you can just go on ahead and deal with that.