Happy Sunday friends! Hope your week was swell, and you're starting off the new one with a bang, or maybe even by banging someone! As we say here, you do you! Now, onto some fun links: you deserve them!
---
People Helping People
+ Trans activists from India have created a YouTube channel to combat misinformation about trans folks.
+ Oregon approves a new bill providing free abortion access to all!
+ Homeless LGBT youth find a place to call their own in D.C.
The building opened its doors to eight homeless youths in January, trying to plug a vast gap in the city's resources for young LGBT people without housing…The goal of the housing program, its executive director, Sultan Shakir, says is not just to provide shelter, but also to make independent adults out of the youths.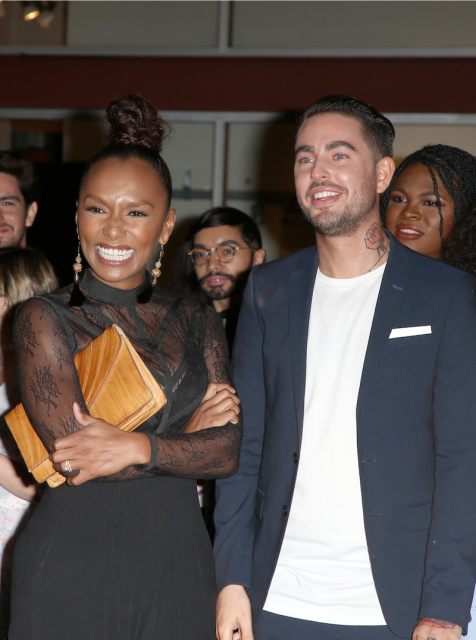 + Los Angeles LGBT Center Launches Innovative Cosmetic Donation Program Benefiting Transgender Community with Celebrity Hair Stylist Andrew Fitzsimons
"Transgender and gender non-conforming people need these products to look their best and to shine as their authentic selves, particularly at job interviews, professional networking events, and in the workplace," said Drian Juarez, program manager of the Center's TEEP. "I urge the many brands, stylists, influencers, and editors who are part of the multibillion-dollar beauty industry to help trans and gender non-conforming people thrive!"

Donations of unused personal hygiene and cosmetic products may be brought to the Los Angeles LGBT Center's Highland facility located at 1220 N. Highland Ave. in Hollywood during business hours. Donors are encouraged to notify Center staff members that the products are for the Transgender Economic Empowerment Project.
These videos are GAY!
+ This grandfather proposed for his queer granddaughter!
+ Kate McKinnon plays with puppies and answers your questions!
+ This ad agency made a kickass video about feminism!
---
Interfaith Wedding Melts Alaina's Heart
+ Hindu and Jewish women wed in 'UK's first interfaith lesbian marriage'
A Hindu woman and her Jewish soulmate have married in what is believed to be the UK's first interfaith lesbian wedding. Kalavati Mistry and Miriam Jefferson met more than 20 years ago on a training course in America, and tied the knot on Saturday in a Hindu ceremony, wearing traditional red-and-white bridal colours.
---
Hang ten pals! Have a great Sunday.