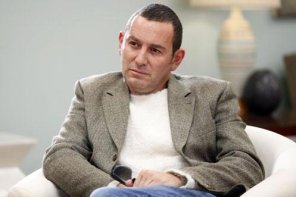 SEX REHAB: If you've seen "Sex Rehab with Dr. Drew," as we have, then perhaps your favorite character is Duncan The Gay Guy. He's genuine about rehab, is committed to emotional truth and remains seemingly detached from the limelight-grabbing drama that surrounds him.
In "I'm a Sex Addict, and I Play One on TV", Duncan spills the deets on how he ended up onscreen in the first place, his strategy for surviving the experience ("I'd be the sober guy who commits to treatment … and to examining this 21st-century obsession: reality TV"), the sketchy behind-the-scenes show business backhanded deals that made him weary of the program (including product placement), how rehab helped him, and why he's convinced Dr. Drew knows absolutely nothing whatsoever about sex addiction. It's a rare honest look at the business of reality TV from the perspective of a sane, educated, introspective human being.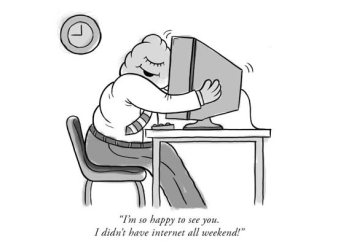 And then at Slate.com, Vaughan Bell asks "can you really be addicted to shopping, the internet, food or sex?": "This creeping medicalization of everyday life means that almost any problem of excess can now be portrayed as an individual falling foul of a major mental illness. While drug addiction is a serious concern and a well-researched condition, many of the new behavioral addictions lack even the most basic foundations of scientific reliability. In light of Tiger Woods' extramarital trysts, "sex addiction" has been widely touted by the global media despite the fact it lacks official recognition and scientific support."
We agree w/r/t internet addiction, and perhaps it's in our best interest to insist such a thing doesn't exist, but well … most of us use the internet every day for work, school and keeping up with social networks. Activities like "reading newspapers, " "writing letters," "shopping," "keeping in touch with friends" and "playing games" which never got their own "addiction" stamp when they still took place primarily in "real life" are now internet activities, so where do you draw the line … anyhoo we pity the fool who enrolls in a $15,000 45-day course that aims to free you of Internet Addiction.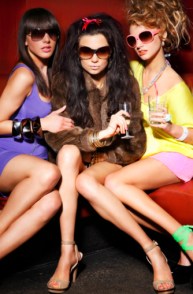 The Slate writer goes on to explain why "the dopamine myth" has been used to define addiction when its roots — the relationship of dopamine to drug addiction — is not applicable to other situations, because drug addiction affects your brain chemically in other ways. Did you know that "addiction" is a relatively new term? We didn't. Read the article and let us know what you think.
And FYI speaking of alcoholics — Middle-class women hit bottle hardest in UK "Like a huge number of women I am mildly drunk every single evening," said one woman. "In a tableau played out across the UK, we're climbing the stairs for bed, pretty woozy on our feet, grinning gently to ourselves." (@timesonline) (A large number of women I know are mildly drunk every single evening, too … eek.)
SIZE: "You Know They Mean 'Fat':" Lara Stone, Crystal Renn, And Body Diversity: Laura Stone Size 4 tells Vogue how hard it is to be a voluptuous model and Jenna at Jezebel says: "these stories never make clear that Stone veers from the accepted modeling standards only every so slightly, and that booking her for a shoot or a campaign is not some revolutionary act of body diversity." (@jezebel)
TARGET WOMEN: Sarah Haskins finishes 2009 in the latest installment of Target Women:
PRINCESS AND THE FROG: Princess and the Frog: A Feminist Fairytale: "As a feminist, I was highly skeptical when I heard about Disney's first black princess. The whole princess concept – being saved through partnership — was just so counter intuitive for me. The more rumors I heard about Disney's Tiana, the more I was turned off. But as finals week died down and the reviews came in from trusted peers, I decided to look past the whole princess/amphibian bit to see for myself what the first black princess was really all about … And… I really enjoyed myself." (@feministing)
ECONOMY: Dear Santa: Would you bring a job for Dad? There are sons asking for their mother's return from Afghanistan. Questions about Santa's technological know-how. Detailed job qualifications for their out-of-work relatives, with a crumbled up cookie inside. (@miamiherald)
LANEIA: last night i wished you would send me a photo of what the world looks like where you are and a bunch of you did just that. (@butcanshedance)
MEDIEVAL HERSTORY: Bones find from abandoned village 'shows tough life of medieval women' (@guardian)
TIGER WOODS:Elin Nordegren and Jenny Sanford are feminist activists? "These ladies should be applauded for leaving their nightmare husbands — unorthodox acts in this post-feminist age, where powerful men, from the White House on down, seem to think that they can do whatever they please and get away with it." (@nymag)